Happy Friday! I'm visiting my sister this week and thought I'd do another Feature Friday, since I have a good one to share today. Enjoy!
When I first noticed Kate online, the first thing I noticed was her blog name, Southern Home & Hospitality. It was very similar to mine, so of course that piqued my curiosity and I went and checked her out. She's a newish blogger (about a year now I think) and lives in the Dallas, TX area and she's a Southern girl just like I am. Originally from Louisiana, she and her hubby settled in Texas and found this stately fixer upper house that they completely redid to suit their needs and tastes.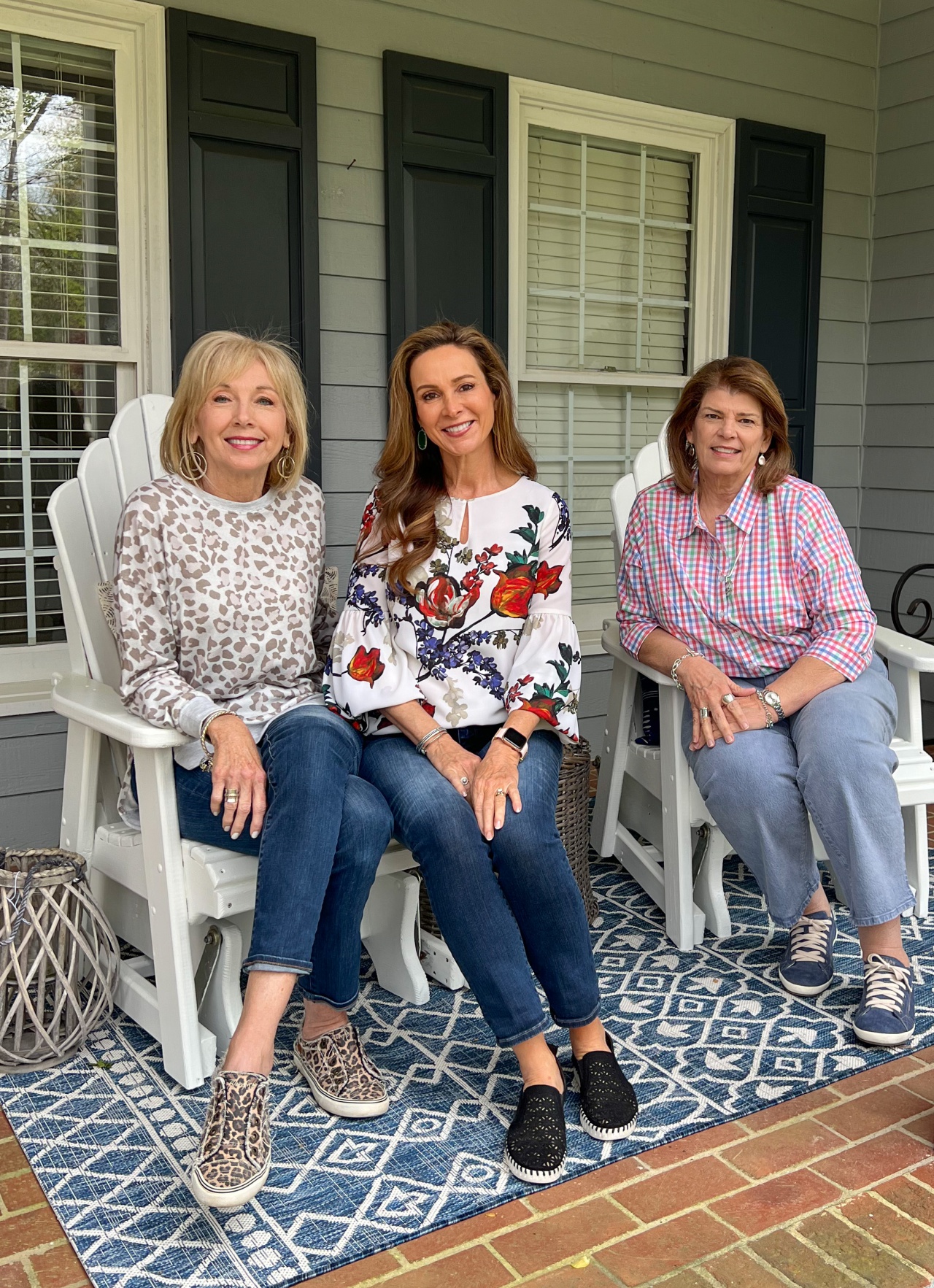 I got to meet Kate in person when I went up to High Point, NC for the Design Bloggers Tour early April. Kate made friends with one of my long time friend, Suzy with Worthing Court and Kate was coming to visit Suzy the same time I did, so we all got to hang out together for a couple of days. Suzy has been helping Kate with her blog and Suzy and I are in Style Showcase together every Tuesday, so we go way back. Kate is just as sweet and pretty as can be. She has two grown daughters, a little Yorkie named Bijoux and I know you'll enjoy getting to know her and seeing her house as it's been transformed.
You can read Kate's About Me page to learn more about her and the house they have renovated. I enjoyed reading how they found their house and it's a fun house story! She's got lots of before and after pics of their renovation. It was quite the house before and looks so different now!
Kate is a welcome addition to the blog world and I know you'll enjoy getting to know her and her blog. She makes Southerners proud in her home and presentations.
Her can find her latest summer blog tour to browse, but be sure to click around for more. Kate's been busy filling up her new blog with lots of goodies.
Their kitchen went through an exceptional makeover so be sure to look for the before and after pics on it.
Kate shares lots of yummy recipes as well, so check those out. Everything looks delicious! She's all about presentation too.
Kate's home is a southern charmer and I hope you enjoyed this new Feature Friday today. Be sure and visit Kate and tell her I sent you!
Don't Miss a Post, join my list!