I'm back with another beautiful house to show you today.  Elizabeth, with The Mustard Ceiling, has a beautiful blog all about the renovation of their fixer-upper 1950's brick ranch house located in NM.  She says while searching for online inspiration to update their new "old" house, she came upon colors of muted grays, soft whites and mustard and that it was love at first sight.  She painted her foyer ceiling a mustard yellow to welcome her guests and let me tell you, she and her hubby have done an amazing job updating this house.
I love her casual, yet elegant style and oh, my goodness, I can't wait to get to the pretty stage of my own fixer-upper renovation.  It's going to be fun!  In the meantime, enjoy Elizabeth's beautiful house with the mustard ceiling in the foyer.
Here's a peek at her entry,with that mustard ceiling stealing the show. Lovely!
Here's the den Before…
And after, quite the difference with the white walls.
Her living room is so pretty, casual, but elegant, just the way I like it too.  I love those drapes and the bamboo shades.  I'm probably going to have a lot of bamboo shades in my house too.  Love the look!
Pretty dining room and her hubby did all the molding DIY.  See those pretty Ikat chair seats in the dining room.  Elizabeth actually stenciled those, making her own stencil.  OK, I'm impressed!
This gallery wall is attention getting in the dining room also.  Love a whole wall of matching frames like this.
She shared the original Before kitchen pics as well as progress and then this final After shot and isn't it pretty.  It wasn't a total gut job, but they worked on it a bit at at time and got to this beautiful After kitchen, using old doors for the countertop.  Beautiful!
A kitchen anyone would be proud of.
Check out this stylin' laundryroom with all the organization.  So nice and fresh!
She even has a cloffice and if you don't get that right away:  Closet + office + Cloffice!  Brilliant!
Master bedroom in soft gray/blues with punches of coral fabrics.
Love these slipper chairs.
Doesn't this look inviting?
You can't beat fresh flowers for a photo shoot.
The master bathroom is equally beautiful.  I'm so impressed with all the work this couple has put into their home.  I know firsthand what it takes to get a house to this point.  A lot of hard work and sweat equity!
Thanks, Elizabeth, for letting me feature your beautiful home today.  I hope you'll all go over and say hello to her and tell her I sent you.  She is quite inspiring with lots of projects and how-to's.  I love seeing what everyone is up to in their own homes these days!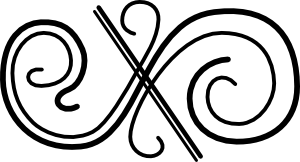 The Biltmore Inspirations Vintage Grape basket winner is posted here and the winner emailed!
Don't Miss a Post, join my list!