Who loves shopping flea markets?
You all know that I do, even though my house won't hold anything else right now, it's still fun to look and browse.  I've got a new book from BHG to share with you today and one of my lucky readers gets a chance to own one too.  I have always enjoyed bringing home the vintage pieces to use at my house and you'll always find older treasures in my decorating arsenal.  I just can't imagine not decorating with older things at my house, with a mix of old and new.  It always gives you a chance to discover a new treasure and bring it home to fill in the spots around a house.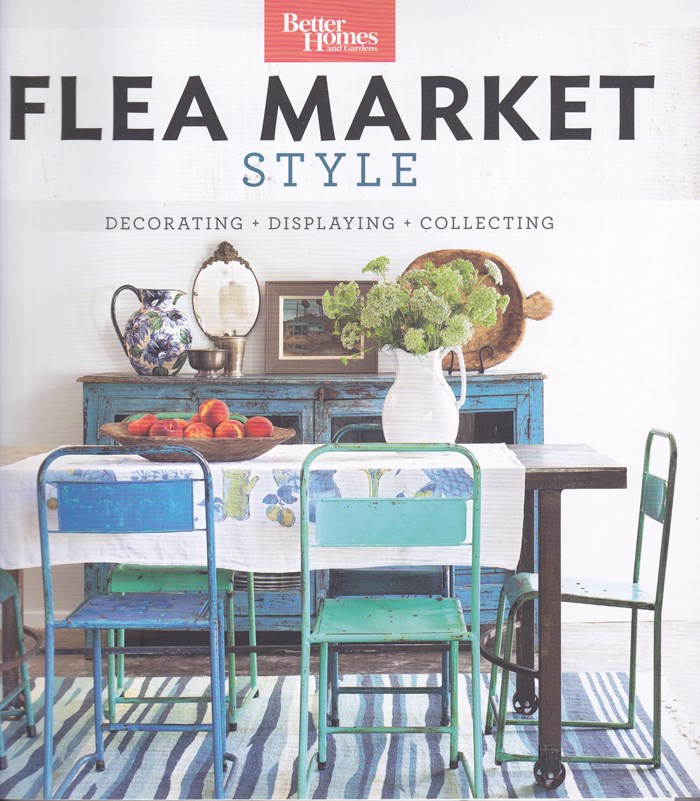 Flea Market Style:  Fresh Ideas for your Vintage Finds and newly published from one of our fave magazines, Better Homes and Gardens.  It shares the ultimate guide for scoring, saving, and integrating unique pieces into your home that reflects your unique style and look.  It's filled with hundred's of photos showing ideas for putting together and integrating flea-market finds into an overall scheme that is thrifty, recycling friendly, and one of a kind.
I love these inspiring photos of rooms around the house, all spruced up with vintage finds.
This kitchen looks so homey and inviting, doesn't it?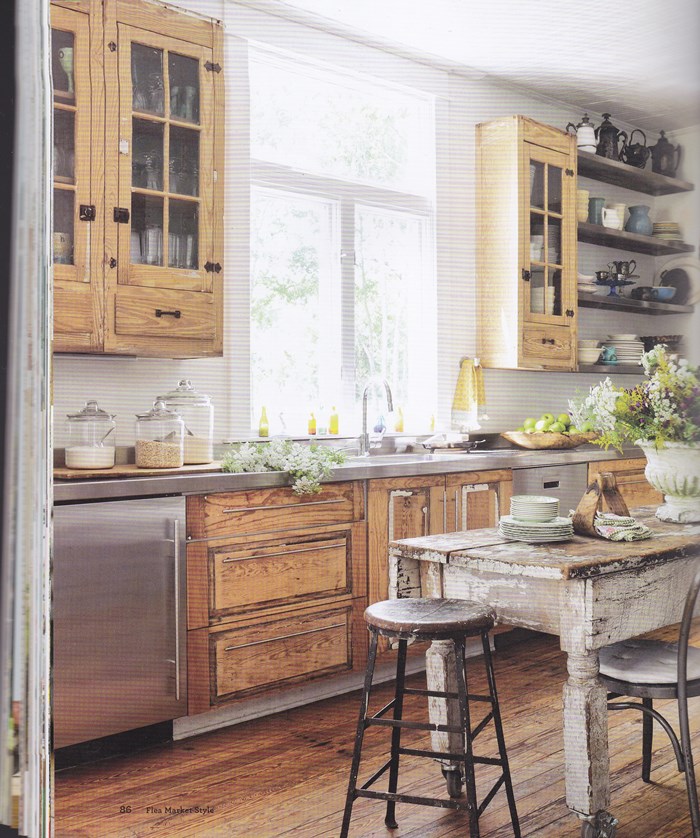 There's definitely a lot of chippy pieces in decorating with vintage.
Unique idea using urns for a table base.
The book lists some of the best flea markets to attend across the country, as well as all different style ideas, such as Boho, Cottage, Country, Romantic, and Modern. There's also projects that you can do to use in your home.  Lots and lots of fun pics to look at, so I think you'd enjoy this book if you love to shop flea markets!
If you'd like to win a copy of the book, just fill out the Rafflecopter widget and leave a comment here, answering this question:
What do you enjoy the most about decorating with vintage finds?  
Someone will win a copy of the book! 
Giveaway is Closed for this book! Winner posted on the post widget. 
Speaking of book giveaways, the winner of the Magnolia Story book and prize pack has been emailed and posted, Michelle!  Congrats!  
Don't Miss a Post, join my list!