I hope you enjoyed the Flower Magazine showhouse last week. I know from comments not everyone liked the house, but I always like to remind you that this is a SHOWHOUSE. It's meant to showcase the creativity and artistry of the designers in a beautiful architecturally designed multi-million dollar house. So even if you don't appreciate all that a designer does, please enjoy it for what it is. A chance for the designers to go a little crazy with their design ideas and try things out that they might not get to do for a client. These houses might not feel like a home to you all, but I know these designers work hard to show off their talents. Anyway, just a reminder that this is the essence of what a showhouse tour is all about!
If you missed Part 1, go back and catch up. This is the first annual Flower Magazine Showhouse and I hope it won't be the last. I thoroughly enjoyed seeing it all.
For Part 2, we'll go upstairs and also see the pool in the backyard. I really thought this carpet was pretty and fresh with the leopard on the stairs.
Fun and different!
Three story stairwell and adjoining landings: Jared Hughes, Jared Hughes Design, Atlanta, GA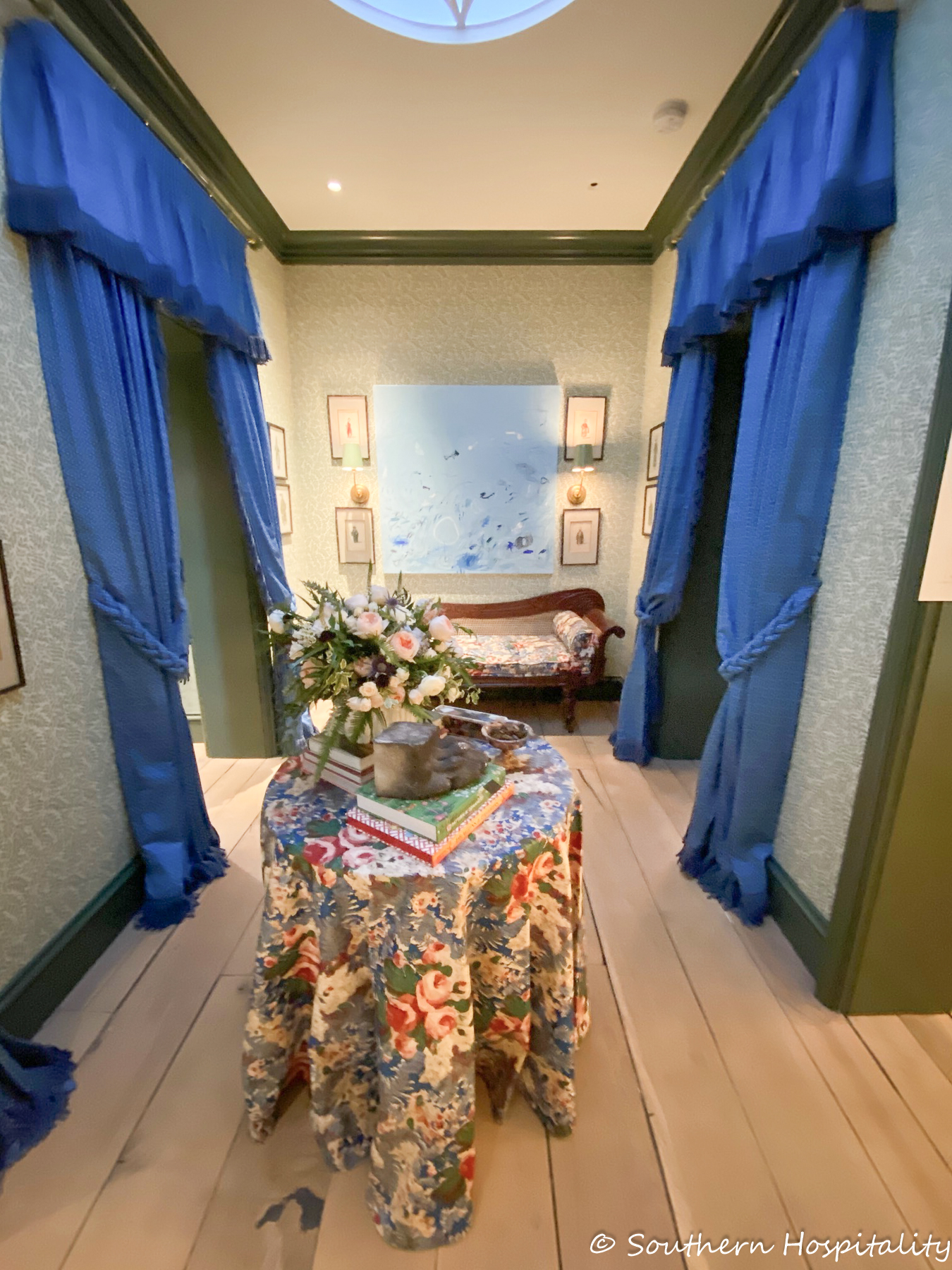 Second Story bedroom and ensuite: Lisa Mende, Lisa Mende Design, Charlotte, NC
Lisa is a friend of mine. I loved her feminine bedroom that she called Aunt Betty's Garden.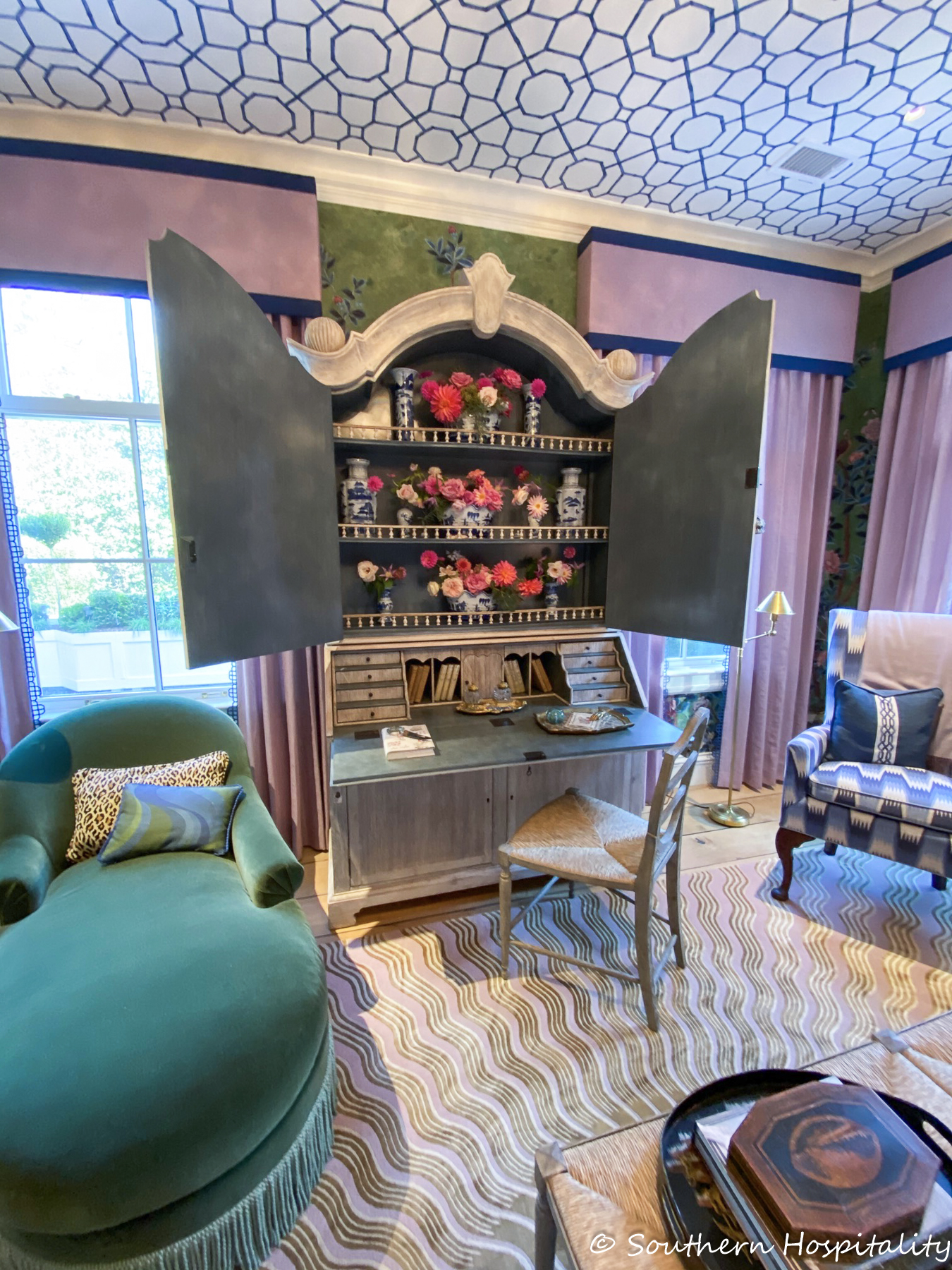 Second Story Bedroom & En Suite: Beth Webb & Tristan Harstan, Beth Webb Interiors
This was also a gorgeous bedroom, beautifully designed with so many details.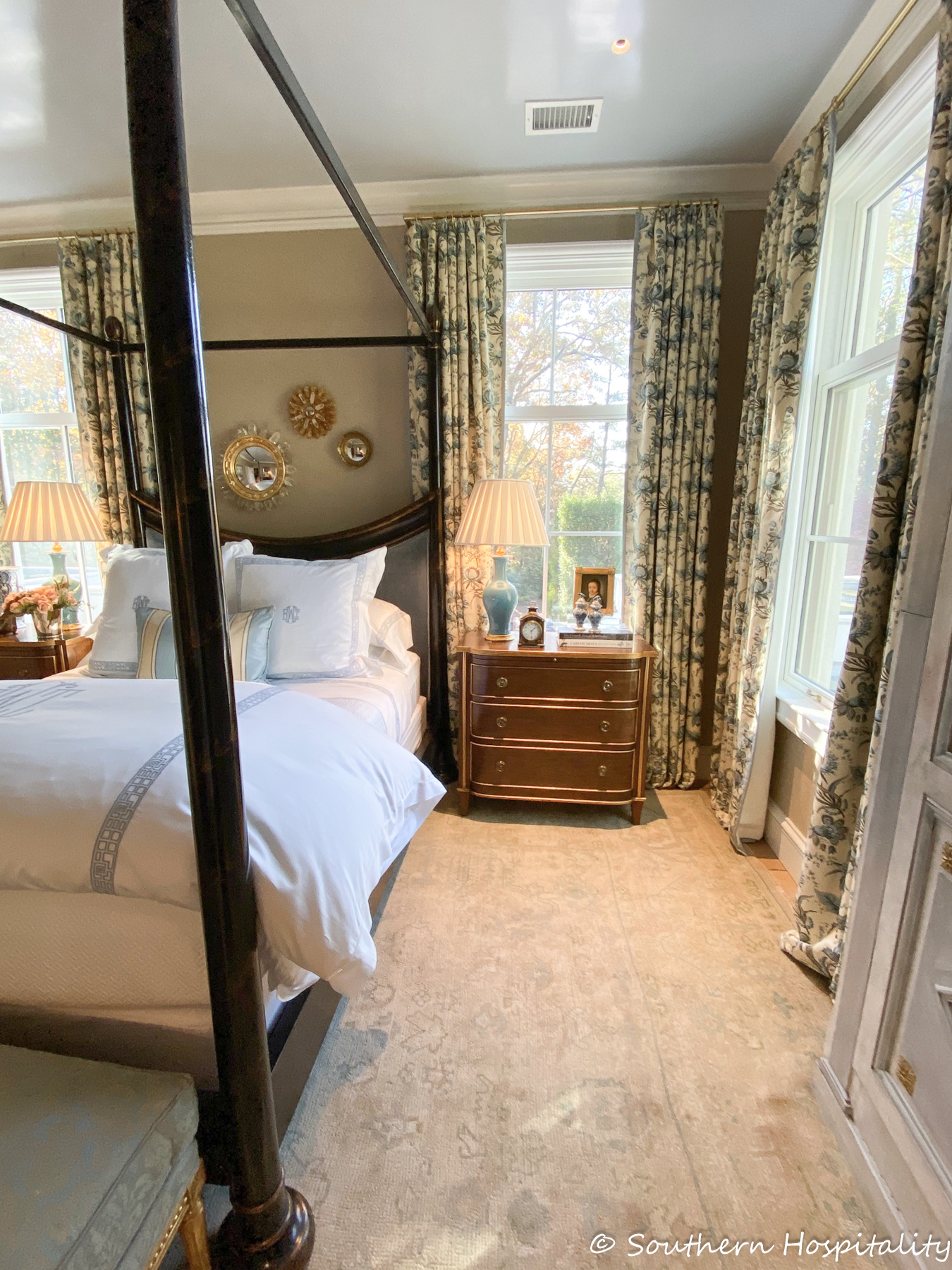 Loved the bathroom!
Second Story Bedroom & En Suite: Tammy Connor, Tammy Connor Interior Design, Charleston, SC
Second Story Study, Sitting Room, and En Suite: Mallory Mathison Glenn, Mallory Mathison, Inc., Atlanta, GA 
I always love Mallory's rooms, so many details and color.
Now out to the backyard space. It's gorgeous!
Outdoor terrace & pool deck: Elaine Griffin, Elaine Griffin at Home, Brunswick, GA 
Of course, I loved everything about the table, it was stunning!
And that's a wrap on the Flower Magazine Showhouse this year here in Atlanta. I truly enjoyed the tour and taking you all along with me. Thanks for stopping by! I hope you got inspired for ideas for your own home and spaces.
Don't Miss a Post, join my list!