Hello friends and welcome to another Friday Favorites. I hope you're enjoying this new series, it's been fun for me to put these together and add a new slant to the blog posts. I sure hope you enjoy your Easter weekend. My sister and BIL are home for the weekend and we are doing an Easter lunch at our house for mom and dad and Bruce's mom too. It will be a fun day, I'm sure! Mom enjoys coming over. We're going to bring pasta in for lunch.
Feature Friday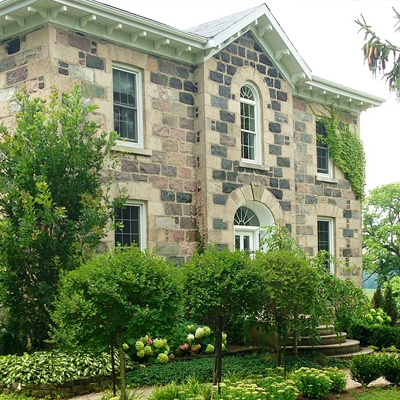 If you missed this previous Feature Friday on Bannockburn 1878, it's a beautiful historical home that you'll enjoy touring again.
Instagram Inspiration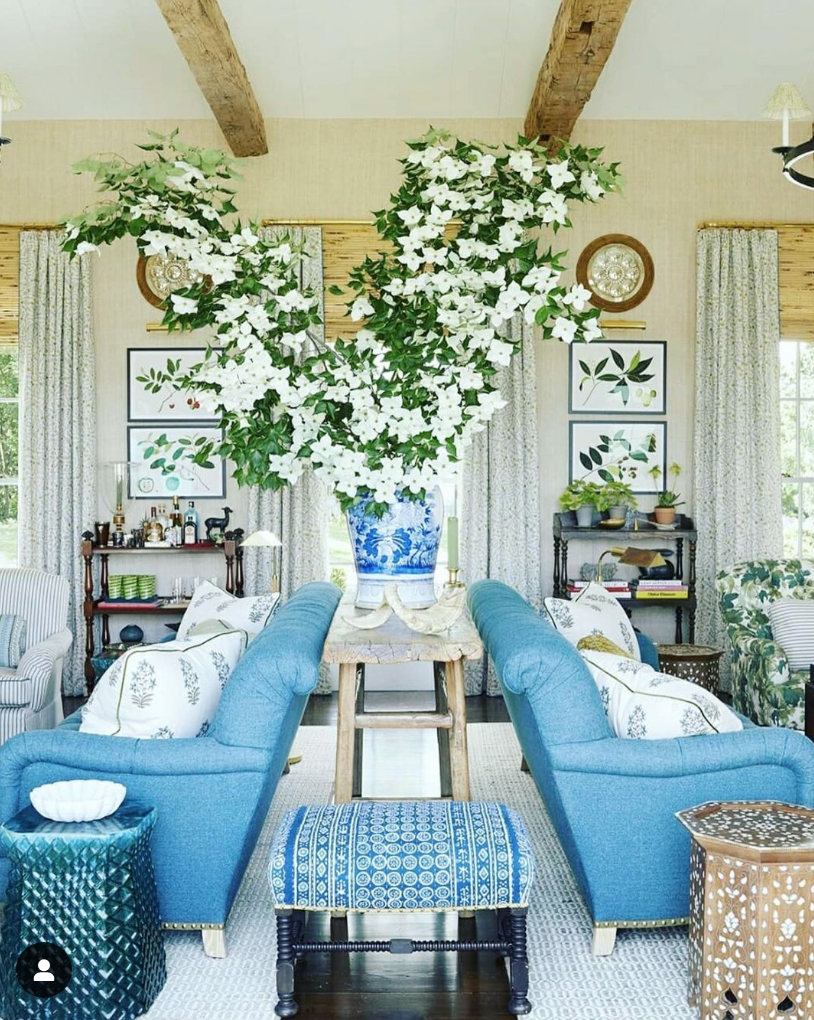 I'm discovering so  many talented designers on Instagram and Ashley Whitaker Design is one I've just found. Love her use of color!
Another designer I just found is Emily Ruddo and she has some stunning room designs on her Instagram page. Of course, I'm attracted to color and most of the ones I like have are using color. And wallpaper!
Recipes
Home with Holly J shared this cute video of these orange/lemon parfait cups with jello and pudding that are so cute and sound delicious. I'm saving this one and have to try it. Jello and pudding, two things I love! Look on her feed for her adorable Berne Doodle puppies, they are so cute!
This breakfast recipe sounds really interesting, healthy and tasty too, Strawberry Pie Overnight Oats, from Sandra Stanley, wife of mega-church pastor Andy Stanley here in ATL.
Around the House
I just bought thIs light for our back deck and it's the last light to be replaced around here.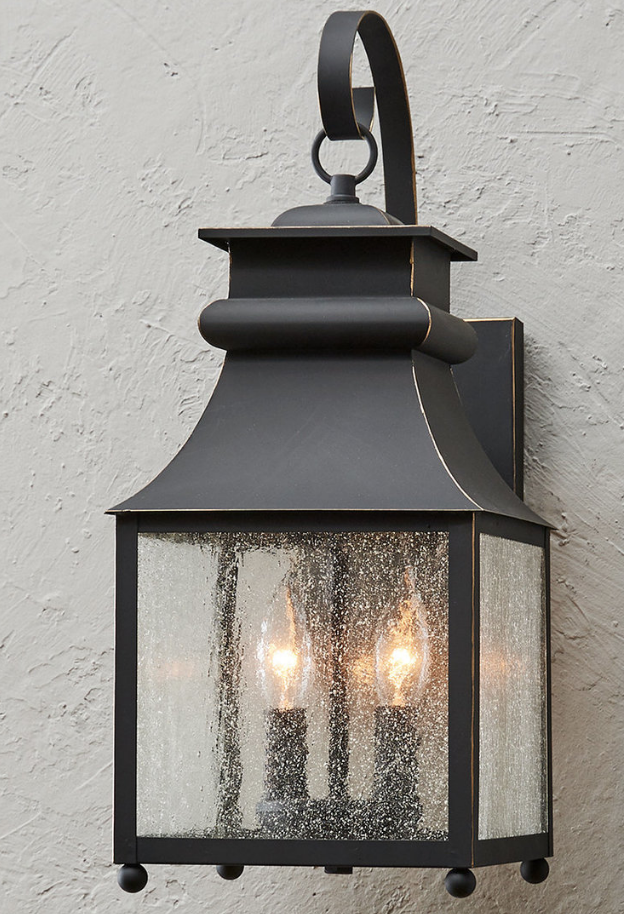 From Shades of Light
I spotted this pretty set of blue and white dishes at Target. I'm trying to refrain from buying them, but someone must get them! They're gorgeous!
Who remembers Longaberger baskets? Well, they are still around and still so pretty.
I've signed up with them to have a storefront and if you'd like to browse what they have, like this Cake Basket set from 1973, you can click over and look. I know they are on the expensive side, but their products are high quality. Do you still have any Longabergers? I don't myself, but I know they last a lifetime.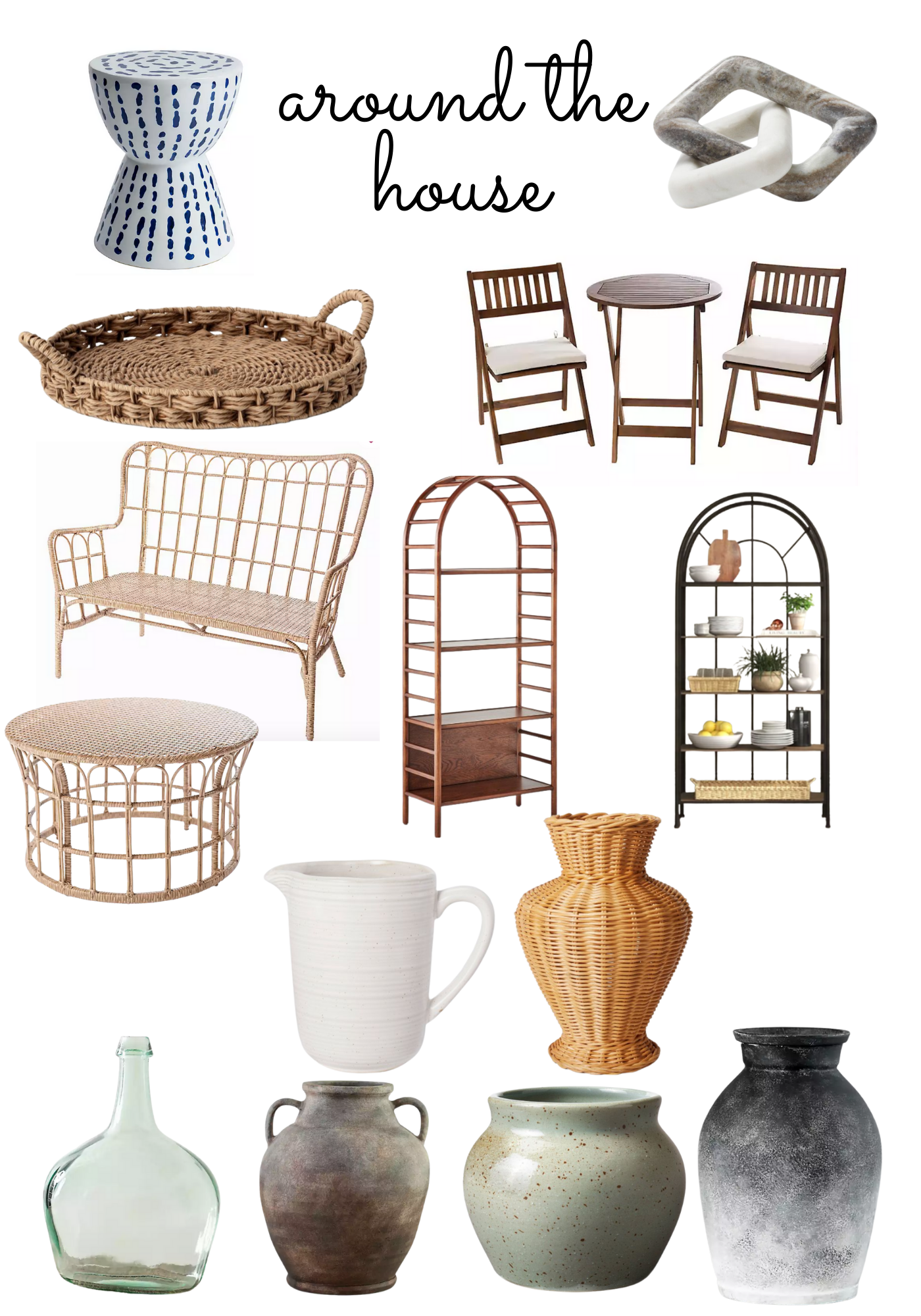 The home stores have some great looking accessories out now. I'm really liking those chunky vases, haven't bought any yet, but I have my eye on a few of them. I need to pare down my current collection of vases and vessels and our neighborhood is having a yardsale end of this month so I'll be getting rid of some of my things then. Time to lighten things up! Here are a couple of arched furniture pieces that won't break the bank. Those arched cabinets are super expensive, I've been looking around at them, since they are so popular now. I love a good rattan/seagrass flat basket with handles. I found one at Homegoods a few years ago and this one is similar. I still love my collection of green glass too, there are many of those available now in home decor.
You can find all the links below in the shopping widget (affiliate links used):

What We're Watching
We watched a new documentary this week out of the UK, Jimmy Savile, A British Horror Story. I had never heard of him, but it's another interesting one. He was a national TV star for decades and apparently did a lot of good things, but had a dark side too.
Don't Miss a Post, join my list!