Happy Friday! Today is a banner day! Our pool is finally opened. They came yesterday to turn on all our equipment and said we could swim today, so we are in the pool. Yippee! I promise to share as soon as I can, but we want to finish up the rest of the turf and sod, so it's a process to get it all finished. But we are jumping up and down to be able to get in our pool, especially with this heat wave we are all having. It's been sweltering here!
Feature Friday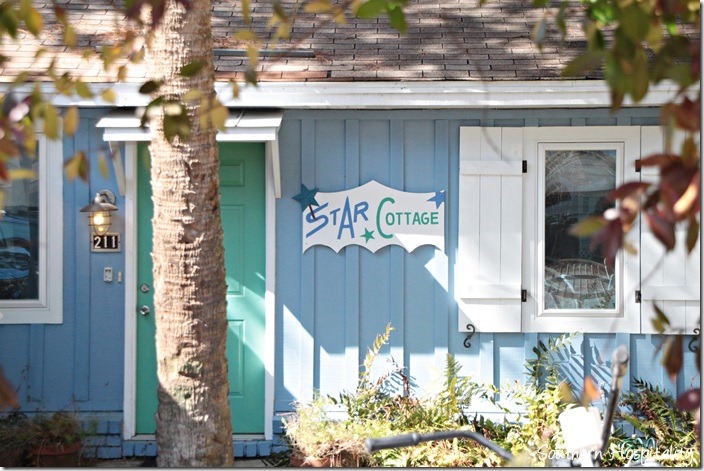 Since it's full on summer now, I thought you might like a tour of Star Cottage on Tybee Island, so this is a look back at my time there a few years ago. It was such a fun trip with some blogger friends.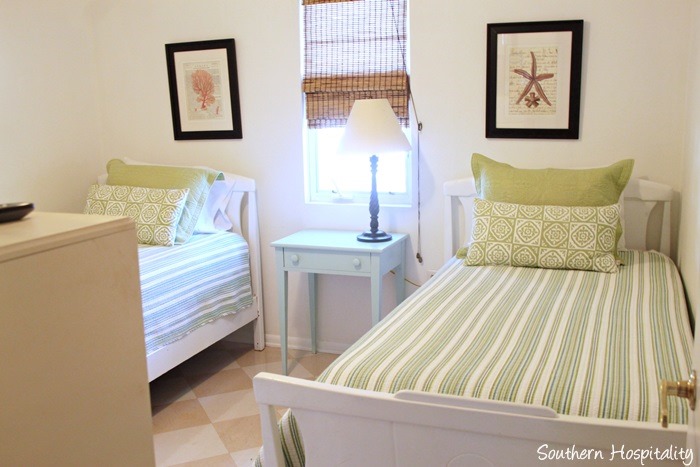 These rentals are all still available on Tybee as far as I know through Mermaid Cottages rentals. Tybee is such a cute place to visit and is really quaint and small. I love little beach houses like this. All you need on Tybee is a bike to get around.
Instagram Inspiration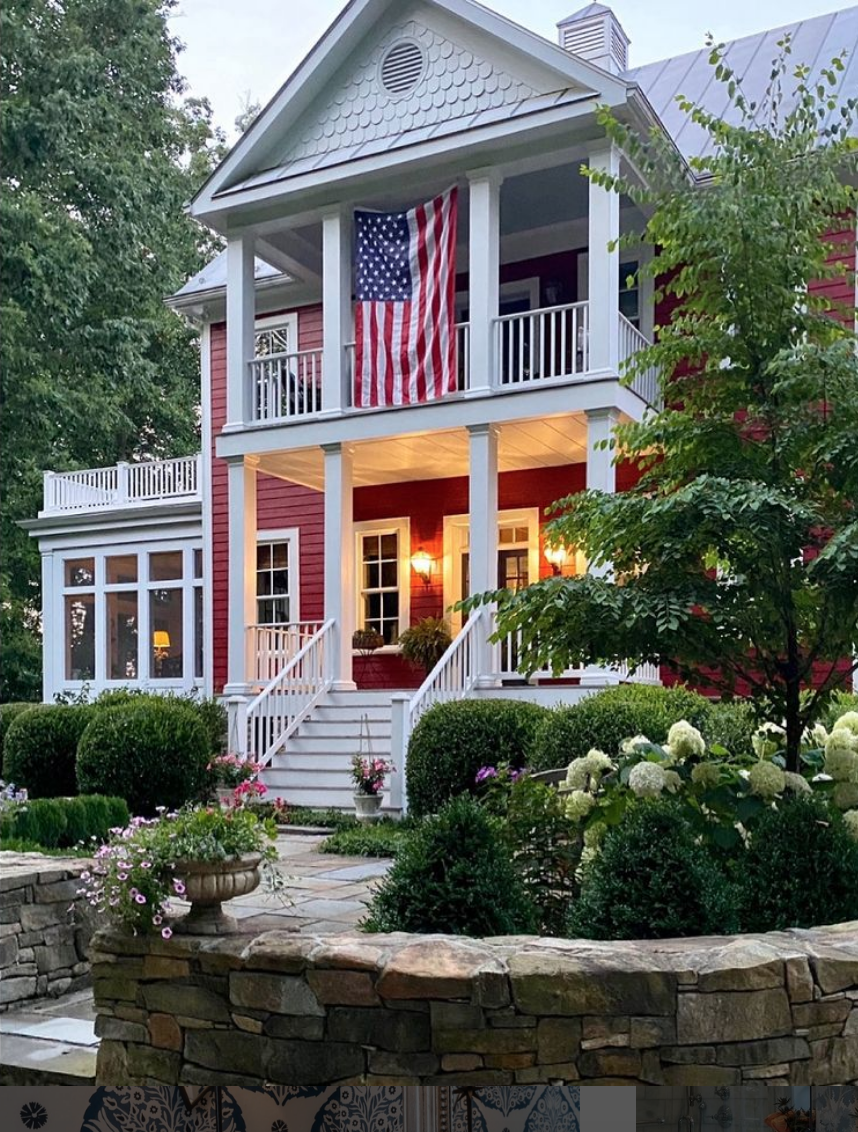 I just found this delightful page by Karen Keysar on Instagram. She has a gorgeous traditional home in Virginia and wow, does she know how to decorate. Love her whole page, I need to go back and pour over her pics.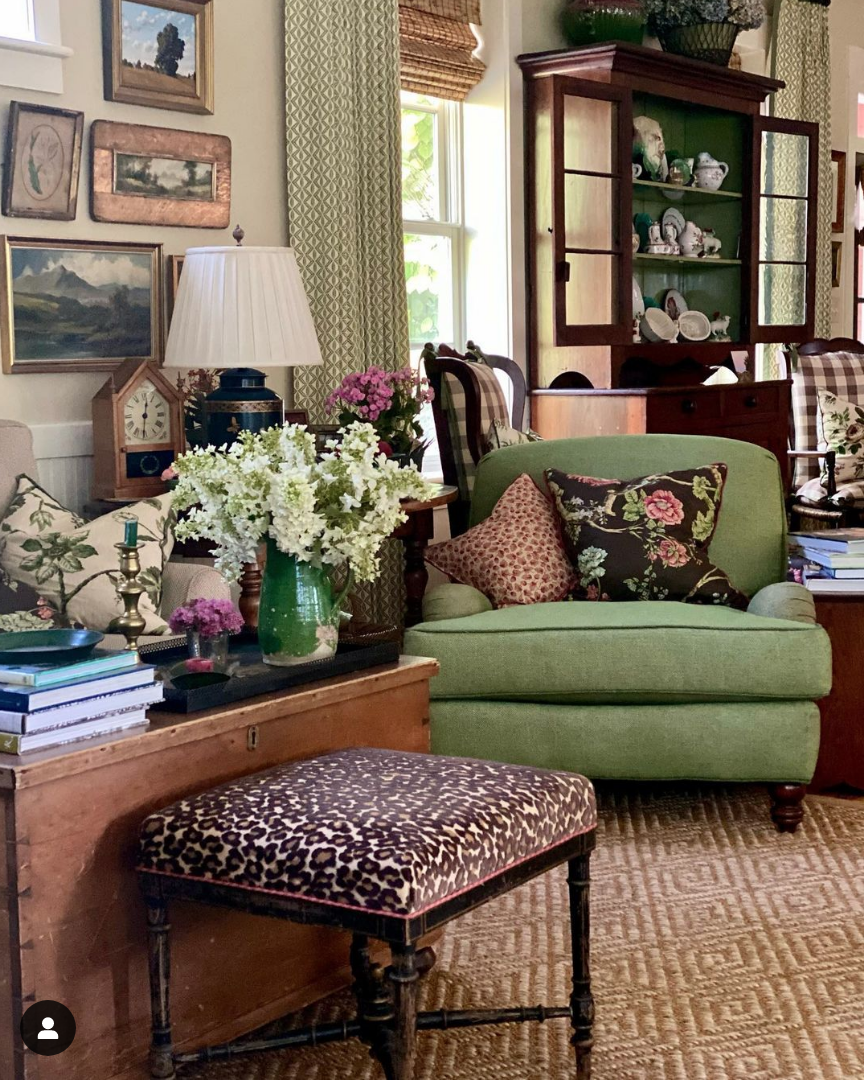 Recipes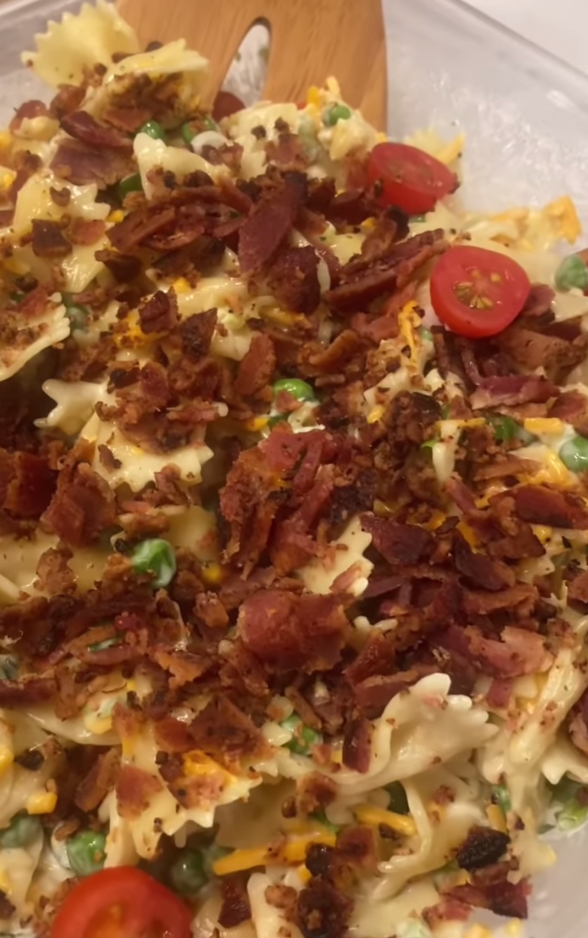 It's about too hot to think about cooking these days and I saw this delicious looking cold pasta salad by Rhonda Jones that looks good and tasty. I'm not big on English peas, but with everything else mixed in, I think I could handle them. And it has bacon, we're big bacon fans!
Around the House
All we can think about at our house is getting in this new pool, so I hope you will indulge me as it will be a summer of pool overload, I think!
I don't have all that much to share with you this week, but here are a few things I've ordered for our pool area.
Affiliate links used below. 
This cute vintage retro blue Frigidaire fridge will be perfect in our basement for the pool. It holds just enough and is plenty big for our needs. From Home Depot, we just got it in and will have it going this weekend.
I also ordered this portable Igloo ice maker from Home Depot for downstairs. We had a 10% coupon to use too on these two items. Not sure how it will work yet and no reviews at this time, so I'm giving it a shot. These should be a fun addition for the pool.
I got in this watermelon slice float this week for the pool and it looks so cute. Can't wait to blow it up and the kids are going to love it.
I got a set of these outdoor candles with remotes last year and liked them so much. Tip: Do not leave them outside over the winter, the batteries will corrode and ruin the candles. I had two that messed up, so I ordered another set of 6 for this year and I'm going to take better care of them this time around. They work great, take regular batteries and I love the remote. I put these in my hanging lanterns and they add a lot of ambience at night. The hard plastic outside is perfect for heat outdoors. You don't want wax candles out there.
I'm always adding things to my Southern Hospitality Amazon store front, so hope you'll stop by and check it out often. 
I'll be heading down to see my sister and brother-in-law next week for a whole week, so I'm going to take a mini vacation and not post as much next week. Mark will get the pool to himself while I'm gone and I know he will enjoy it! We had hoped when I booked this ticket that they would be moved in their new lake house in Covington, LA, but they aren't in yet. Maybe another few weeks. I was SO ready to sleep in the new guest room there. Their kitchen cabinets were coming in this week and they still have to finish up the floors in the house, but they are getting very close. We are going to do a few more paint projects I'm sure while I'm there, but we'll also be enjoying the lake and going on boat rides. I'm looking forward to that too, so I'll share when I get back.
Don't Miss a Post, join my list!