Welcome to another Friday Favorites. I hope you are enjoying this series of beautiful homes and recipes as well as other things I find to share with you during the week. Thanks for joining me every week and stopping by.
Feature Friday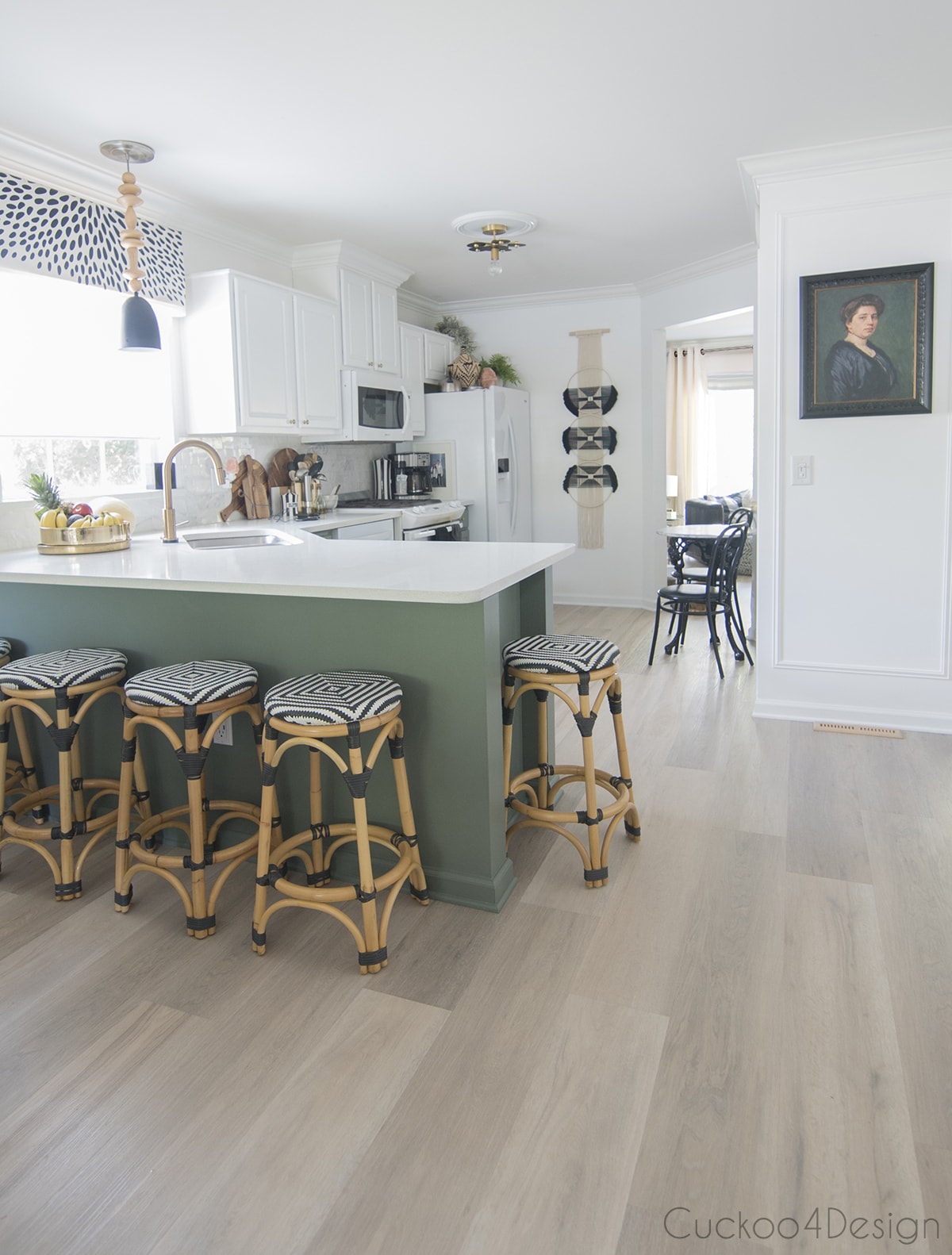 Since it's summer and we think about outdoor spaces more during this time of year, I'm sharing Julia with Cuckoo 4 Design's home tour I did awhile back, featuring her beautiful stock tank pool. This is the best stock tank design I've seen! And don't miss her Cuckoo 4 Design blog as well, she's still blogging.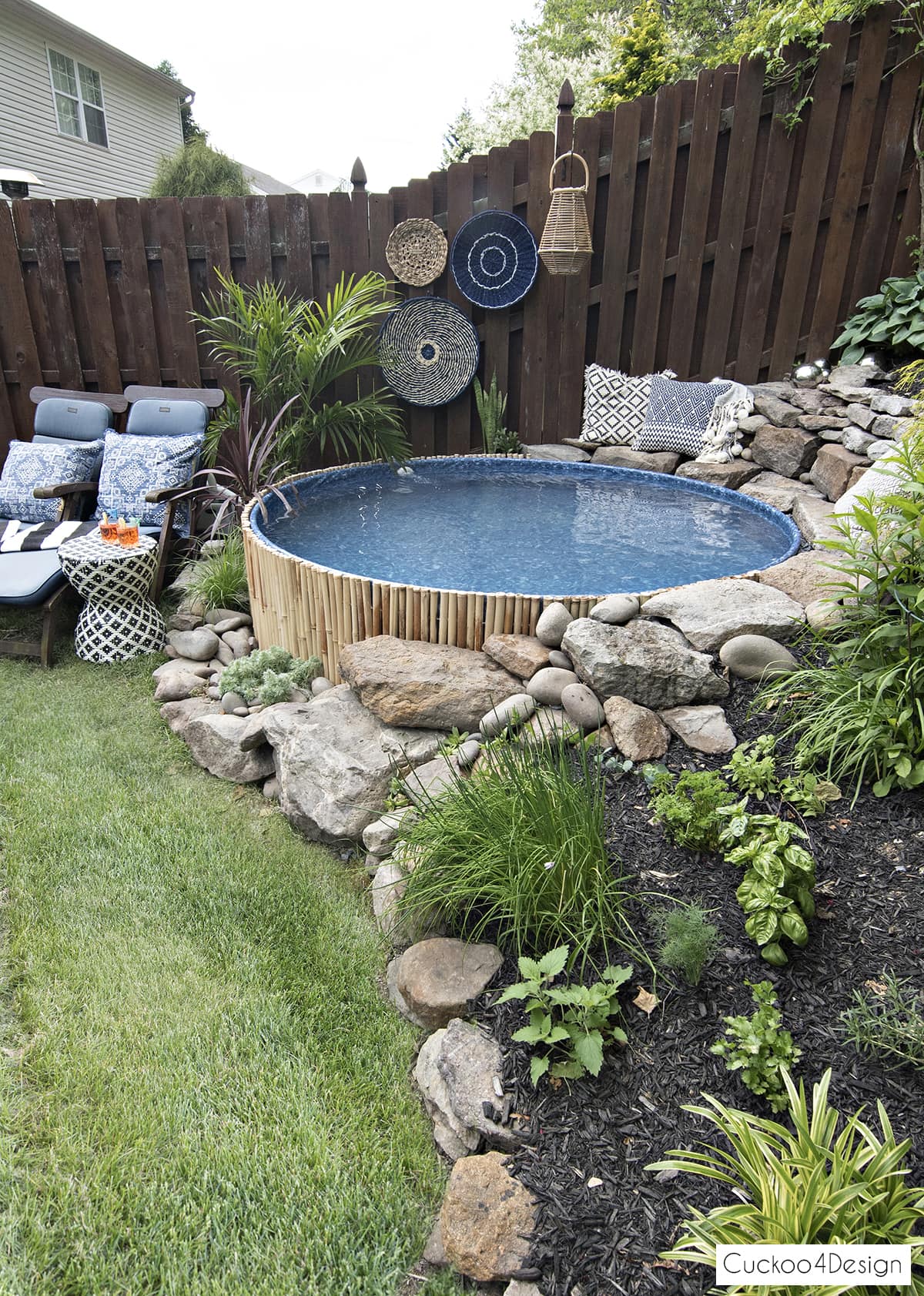 Instagram Inspiration
Designer Mark D Sikes does a beautiful job with his designs and projects. Love his traditional and fresh style!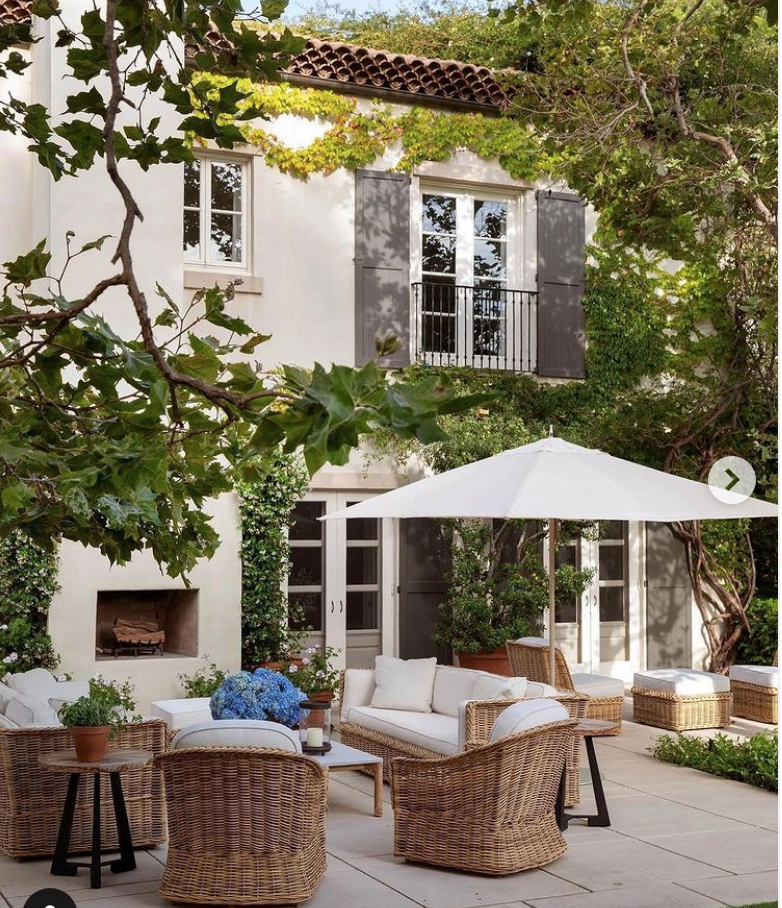 Recipes
I keep spotting the best looking recipes on Instagram. Grabbed the link for this one, Marinated Tomato Pasta from Plays Well with Butter (don't you love that title?!) and it looks delish. One of my Italian friends has told me about making fresh summer pasta like this and it sounds SO good! I must try it before summer is over, since I'll be getting more tomatoes and I have fresh basil growing. As always, I link to the blog so go over and check out the recipes there.
These Spicy Roasted Sweet Potatoes with Whipped Goat Cheese from Star Infinite Food looks so delicious too. You can see the video and recipe on that link.
Around the House
Did you know there's an ant moat for hummingbird feeders? (affiliate link) Maybe I've been living under a rock, but I have never bought one of these until now. It makes sense that a water moat would keep ants from getting down in the feeder, so I bought a pair of these for both my hummingbird feeders. I'm so tired of those pesky ants!
I got in that little Christopher Knight outdoor side table and it's perfect for my needs in between these loungers. There are two colors and this brown/gray color is still on sale for $46 if you're interested. I like that it folds up and I can easily store it in the basement during winter months.
I wanted to share the solar lights I got with you so here they are at night. There are 6 total, but the far right one was cut off.
They have a nice bright light and so far they are working great. I think I'll add more of these in my backyard flower beds too.
Here's my Amazon shop if you want to browse. I am also on Like to Know it and you can find me at Southern Rhoda.
What We're Watching
I just finished Hotel Portofino this week and really enjoyed it. I hear there's a Season 2 being filmed. The scenery is just breathtaking too! If you love Italy, you'll enjoy this one, set in the 1920's.
Mark and I watched a really crazy documentary on Amazon Prime, called appropriately enough Crazy Love, the odd love story of a couple in NY in the 1950's. We started watching it and then couldn't wait to see how it ended, so if you like bizarre tales, this one might pique your curiosity too. It's a strange one! You have to be able to take a heavy NY accent as well, so be forewarned about that. Heavy!
Lastly, on another different note, I'm going to the Design Influencer's Conference here in Atlanta this year. This is the same group I went to High Point with back in April for the Design Influencers tour. Adam invited us all to go this year to the conference.This conference is more for interior designers and influencers in that arena and it's been going for over 10 years, but I've never been, so I'm excited to go this year, it will be a new experience for me. It's August 17-19 at the Grand Hyatt Atlanta. It will be a fun mix of interior designers, luxury brands and social media influencers. If any of you want to go, I have a discount code for $50 off tickets: RHDAMB

Don't Miss a Post, join my list!