Welcome back to another Friday Favorites. I'm so glad you all are embracing this new format for Friday. It's fun for me to come up with things to share with y'all and doing these once a week gives me a chance to keep my eyes peeled during the week for fun shares. And thank you all for sticking with me in spite of losing a few last week. Win some and lose some!
Feature Friday
If you're in the mood for spring and the beach, here's a cute cottage Whitecaps that I stayed at years ago with a group of bloggers. It was so much fun and this cottage is so cute.
Instagram Inspiration
I've got plenty of Instagram inspiration for you and here are a few more that I follow over there.
Tallwood Country House is a good one to follow, with so much pretty inspiration.
Another Georgia girl, Allison Beaudoin has a pretty feed too.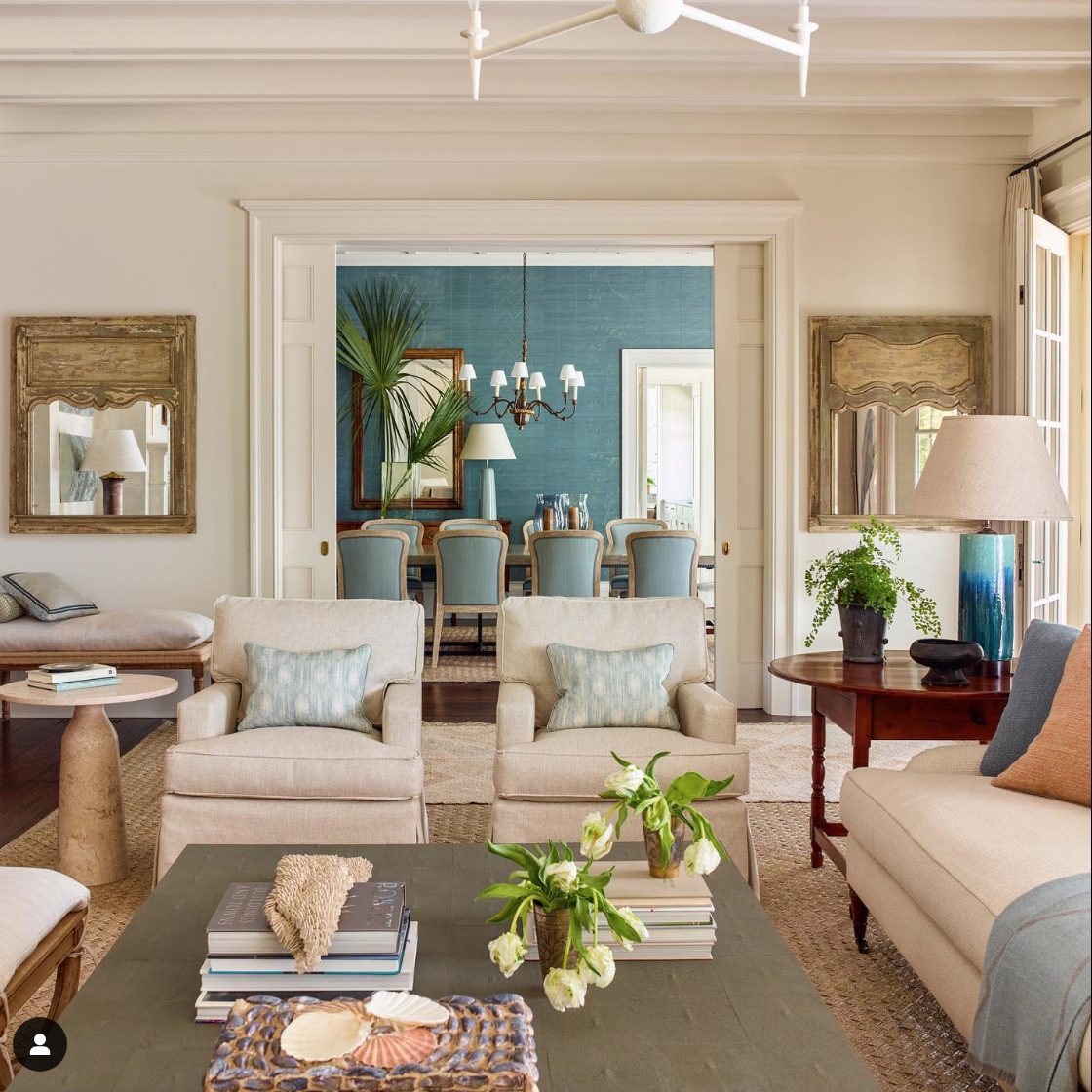 Tammy Connor, Interior designer is very inspiring too. Love her work!
Around the House
Here are a few things I spotted this week (affiliate links used below).

I still love this dip dyed stool from Serena & Lily and love this natural wood in a bathroom. It comes in 2 sizes and great in lots of spots.
This rustic basket from Container Store with black accents is so cute and would be beautiful in so many areas.
This floor lamp from Target is very stylish and classic.
I'm hearing so much about these Home Edit clear containers from Target and it's a great time to get organized.
I think these stacking mugs from World Market are so nice. Handy for coffee or soup and they are compact in their own holder.
I'm really liking these rustic pots and planters and this one from Williams Sonoma is so pretty. I think I need to get some of these.
What We're Watching/Reading
This week, I watched a really interesting documentary on Quincy Jones on Netflix. I've always thought he was a very talented producer and really loved the music he produced over the years, so much a part of my growing up years. So many great artists have worked with him and he's a legend now. Interesting to see how he got started and how he came from such humble beginnings in Chicago and got started in music as a trumpet player. He's a real talent! I had forgotten he was married for many years to Peggy Lipton, of Mod Squad fame.
Don't Miss a Post, join my list!