It's Friday and that means Friday Favorites. I'm so glad you all are enjoying this new series, it's been fun for me to put it together and find new things to share.
Feature Friday
Here's a repeat Feature Friday from a few years ago, Emily with The Wicker House. I see she is still blogging so be sure and visit her blog and see what she's up to currently. She has a beautiful blog.
Here's the whole blog tour of The Wicker House I featured so check it all out. If you love cottage style, you'll love this house.
So many sweet details throughout.
Instagram Inspiration
Photo via House Beautiful from Ariel Okin, designer on Instagram. Lots of pretty pics on her feed.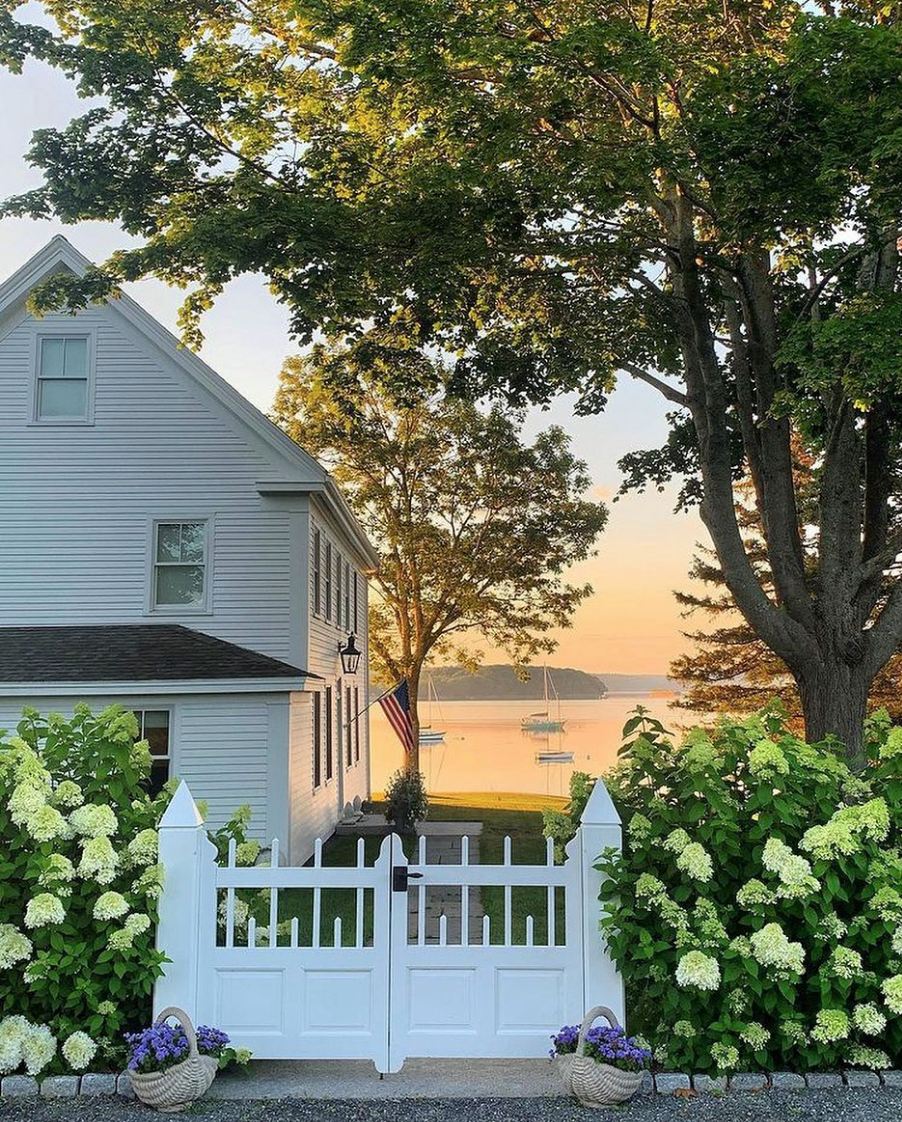 I enjoy following Loithai on Instagram just for the sheer beauty of their cute cottage home in Maine and he grows limelight hydrangeas too. They own an interiors and landscape design firm.
Designer Heather Dewberry in Atlanta shares some beautiful projects on Instagram like this sweet bathroom reno. Love the wallpaper! Check out her whole feed, she loves color.
Recipes
This dip recipe from The Spoiled Home on Instagram looks so good, I'm definitely filing it away for future use. These girls, Sandi and Shalia have a huge following on Instagram as well, so check out their feed.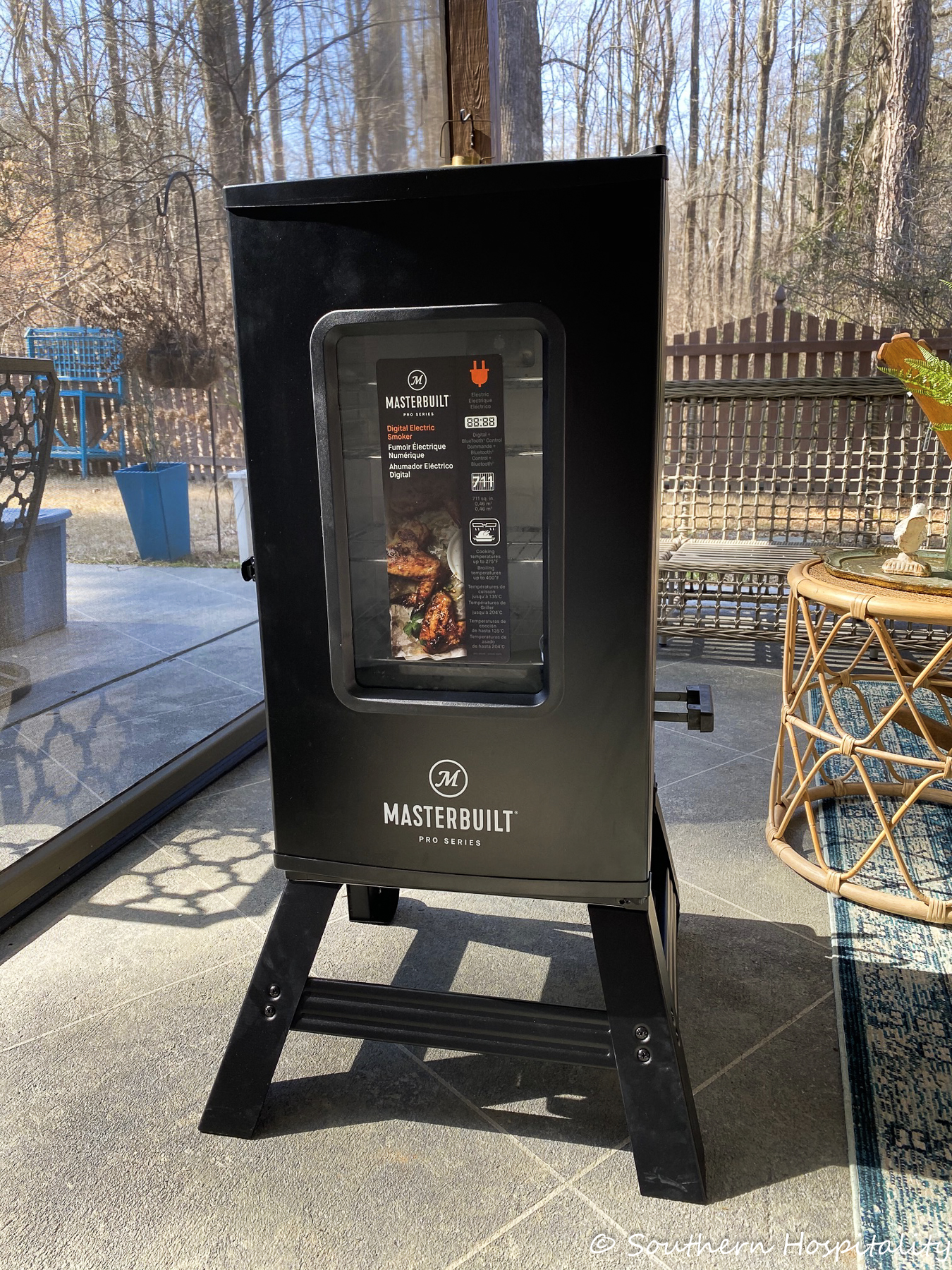 I don't think I shared that Mark got me a new smoker for Christmas. I had been talking about getting one for a year and just put it off, so he surprised me and got it for me. It's finally warmed up enough that we felt like getting it out and giving it a try. I have to say, the pork butt I smoked turned out great. I cooked it for about 9 hours and it was delicious. We ate on it a couple of days and I froze the rest for later. I can't wait to try more meats, like turkey and beef cuts. I had an old smoker years ago and this one is definitely a big upgrade. It was such a good feeling to have it turn out so well the first time.
Mine is a Masterbuilt and you can check them out for yourselves. i had heard this brand is a good one and Mark found it at Home Depot. I'm pretty sure this is my model (affiliate link), it's a MES 130P.
I made potato skins and stopped by and bought cole slaw from KFC. The large one was perfect for us to eat on for a couple of meals. It was so delicious, the whole meal!
Around the House
Here's a few things that caught my eye this week. Walmart has come gorgeous pillows and carries the brand Safevieh, which I love. These are all so pretty and that throw is from Walmart too. That little black side table is from Target, perfect if you just need a little side table. If you love blue and white, these are some cute pieces that won't break the bank. That round mirror would be so pretty in a powder room or bathroom renovation. Natural fiber rugs are at home in any room and I love this one, also Safevieh.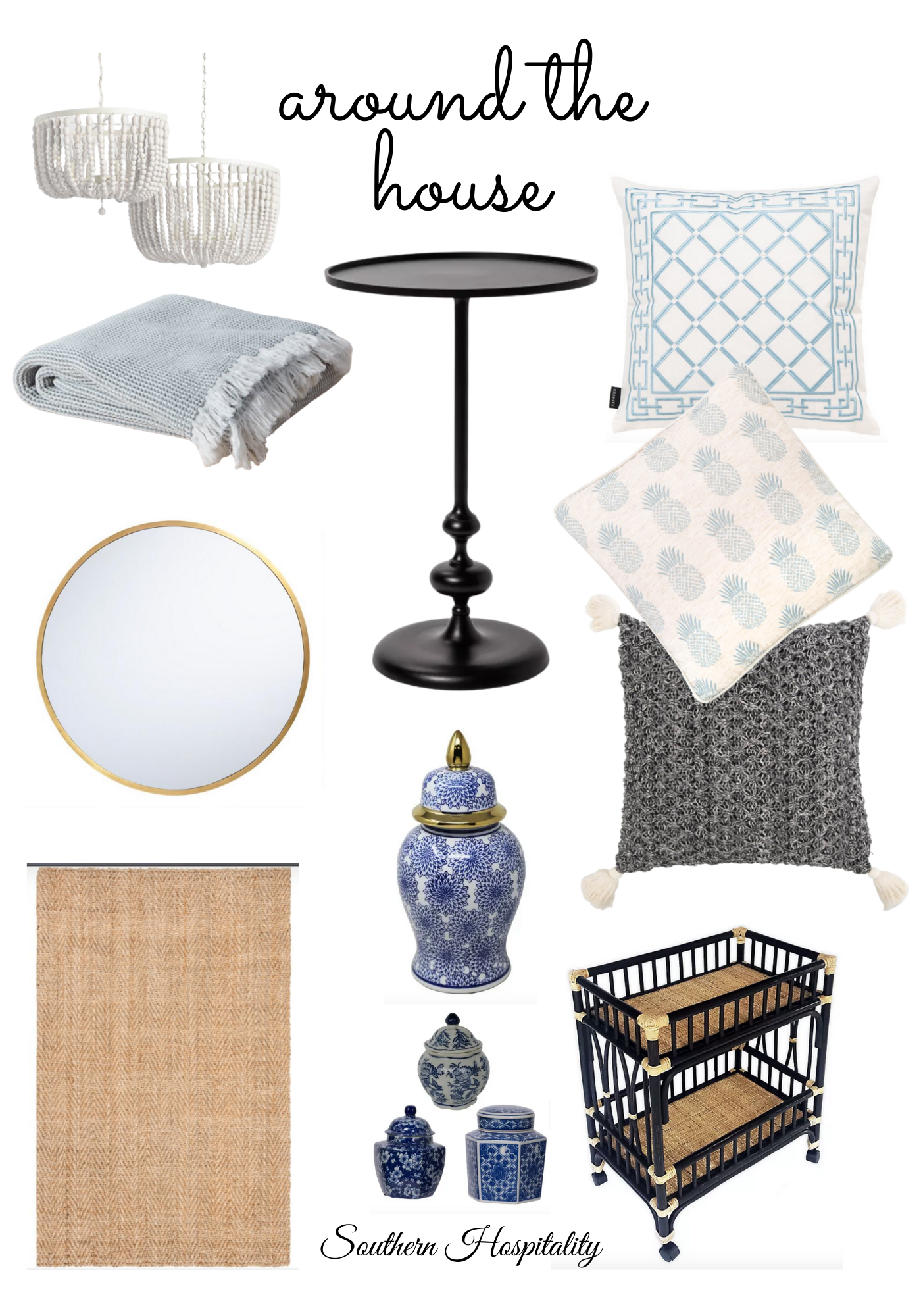 I've got all the items above saved to links (affiliate links), so click through he widget below to go to each item. If you have any problems, let me know. I love that rattan bar cart! It comes in natural and black and is a good deal for such a nice piece. If I didn't already have one, I'd buy this one.
What We're Watching/Reading
We finished watching Warren Jeffs: Prophet of Evil on Amazon and it sure was interesting.
I've been enjoying a new 2nd season of Sweet Magnolias, on Netflix and it's definitely a chick show, filmed in Covington, GA and set in the fictional Southern town of Serenity.
That's it for this week! Feel free to share with me any shows you are watching. I'm always looking for a new series or movie to watch. It's hit and miss sometimes.
Don't Miss a Post, join my list!