Today's my daddy's 86th birthday and we are celebrating with a cookout at my house! I'll share all of that later this week, I know you'll want to celebrate with us. 🙂
The tomatoes are rolling in from my parents garden right now and we are loving them!  It's always a treat this time of year to see the red ripe tomatoes being gathered and eaten.  My dad is not only a talented carpenter, but his skill at growing veggies can't be rivaled.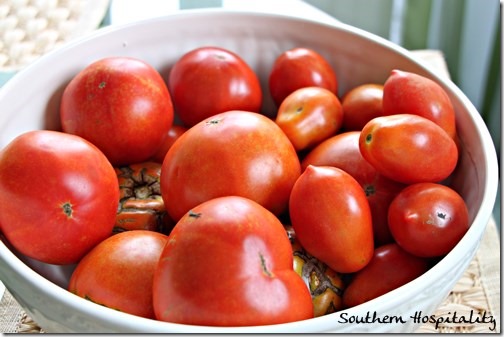 The man knows his way around a garden, that's for sure.   He grows Better Boy and Roma tomatoes for the most part.  They sure are good!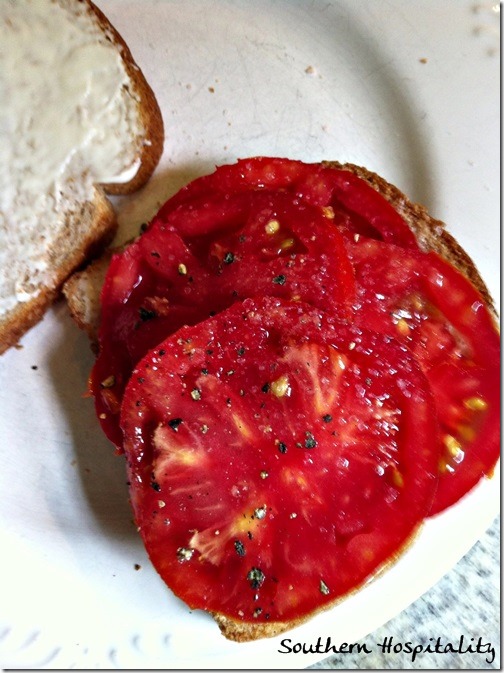 I had my first tomato sandwich just a couple of weeks ago and you can bet that will be a staple around here for the rest of the summer. There's nothing better!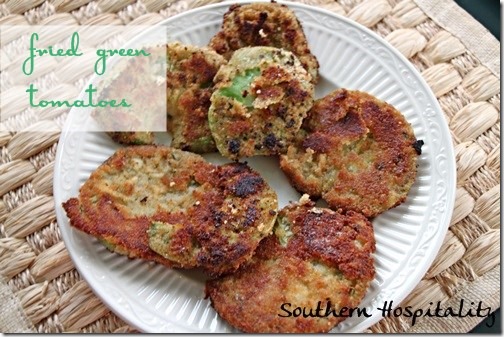 My mom sent me some green tomatoes that had fallen off the vine and thought that I might want to try some fried green tomatoes. I had never made them at home and this is not something that we really grew up eating, although fried green tomatoes seem to be a Southern staple. They just weren't in our family.  But I have ordered them many times out in restaurants and love them.  I put together a recipe using my mom's instructions and they turned out great!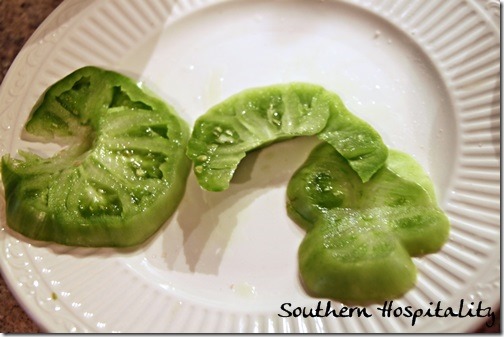 I decided to take pics halfway through my frying and so here you go.  I sliced up the green tomato.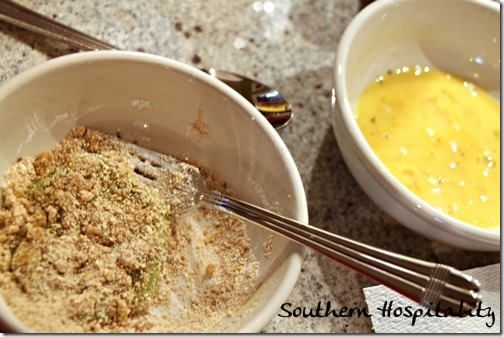 One egg beaten, plus Italian bread crumbs, mixed with all purpose flour.  Maybe 3 TBS of each. This is an on the fly recipe.  I dipped the tomato slices in egg batter, then dredged it in the bread crumbs/flour mixture, and plopped them into a non-stick frying pan with a little olive oil in the bottom.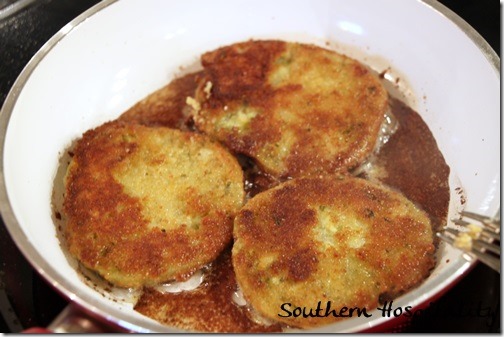 Let it brown on both sides, Medium/High heat and they will brown up nicely.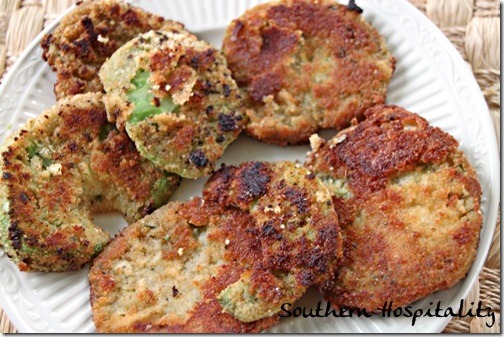 And here's what they looked like when I took them off.  I ate them with some fresh tomato salsa and they were delish! I will definitely do them again!
Have you ever made fried green tomatoes?
Don't Miss a Post, join my list!