We are doing all sorts of furniture painting projects here at my niece, Lauren's house this weekend, so can't wait to share all of that with you soon.
In the meantime, when I spray painted my old kitchen dining chairs a glossy gray for the porch, it was fun seeing them updated for their 3rd reinvention at my house.  First, stained wood, then spray painted black, then the glossy gray won over for the porch.
I had 4 of these chairs originally and during the black spray paint renovation, I added these cute little square wood medallions to the middle of my chair backs, but only 2 got the treatment. I had passed the other 2 chairs to my niece, Lauren while she was in college, and after she passed them on to a family friend, they came back to me again and it couldn't have worked out better when she didn't need them anymore.  I had 2 armchairs and 4 side chairs originally and in my old kitchen, I had used the 2 armchairs and only 2 side chairs, so didn't need them anyway. But, when I knew I wanted to use them on the porch again, all 4 side chairs, it was kind of cool that the other 2 found their way back to me again.
I showed you the before and after how-to from Black to Gray.
And here they are in all their glossy gray glory.
All 4 chairs are reunited now and all 4 are painted glossy gray.  The 2 armchairs are the ones in my living room and they are still black.  I have definitely gotten my money's worth out of these original unpainted wood chairs.
But, only 2 had the wood medallions added from over 10 years ago and someone even noticed that when I showed my porch. Ya'll are very observant out there in blogland! 
  So, it was time to finish off the other 2 chairs and add cute medallions to them too.  Luckily, they still had them at Lowes.
They come 4 to a pack in the wood trim department, where all the fancy moldings are found.
I glued them on to each of the chairs right in the middle of the back.
This just adds some fun detail to a plain chair and I love them.
I used my FrogTape to hold the wood glue in place overnight until it dried really good.
This glossy spray paint from Lowes Valspar line is called Cobalt Canyon and it was perfect for my porch renovation.
With just a few shots of paint, the medallion is covered and finished.
Back on the porch and ready to use.
I sure do enjoy having this little dining table out here and it comes in handy for meals.  If you are looking to update some chairs for the holiday season, think about spray paint and adding some detail to a set of old chairs.  Sprucing up is so easy with spray paint and a little imagination and you'll be ready for guests in no time.
Fall is right around the corner.  This fun spray painted acorn project is another great way to get ready for Fall and the Thanksgiving season.
I love picking up acorns to use in decorating for the seasons and love what my blog friend did to these, simply by using different colors of spray paint.  Use that collection of spray paint for something fun like this!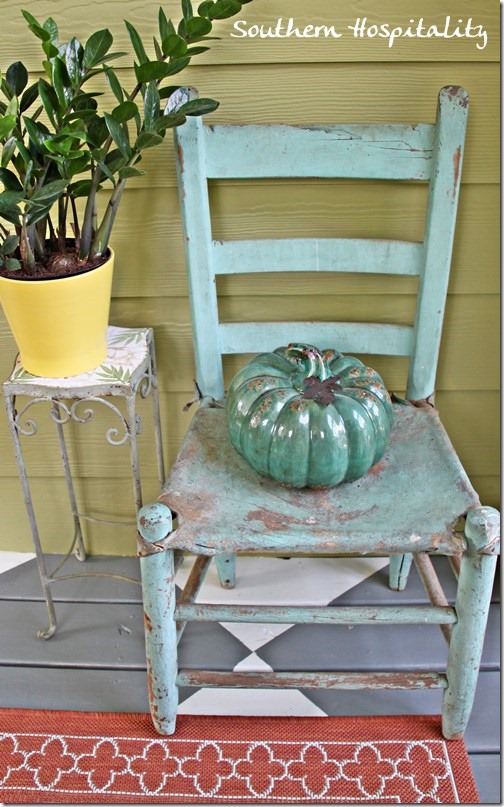 Are you getting ready for Fall yet?  We didn't have a really hot summer this year with all the rain that has been in abundance, but I do get a little giddy over Fall. The mornings have already been cool and crisp here in Atlanta and it's makes me happy to think about the next season strolling in on fallen leaves and chilly days.  Spring and Fall are my fave times of year!
Check out Lowes Creative Ideas Magazine app, visit Lowes on Facebook, and Lowes on Pinterest.
Are you on Instagram? I'm on there and having so much fun since I got my iphone last year! If you want to see what I'm doing in real time, follow me on Instagram. You can see Lowes on Instagram as well. It's a fun little snapshot of what is going on every day.
Disclosure: As a Lowes Creative blogger, I am sent gift cards to spend on projects and to blog about them. This post is sponsored by Lowes, but all ideas and projects are my own.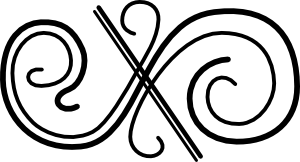 The Mikasa Italian Countryside winner has been posted on the Rafflecopter widget and the winner emailed.  Congrats!
Don't Miss a Post, join my list!