While in New Orleans, we had time for a quick trip through the Garden District. It's a beautiful area and I've always heard about it over the years as being a very desirable place to live.
I can definitely see why! I took these shots driving in the car, so they are not the best, but you can see the beauty.
Enjoy these drive-by photos on beautiful St. Charles Avenue in the Garden District of New Orleans.  I can definitely see why one would want to live here, can't you?
I don't know a lot to say, so I'll just let the photos speak for themselves.  One fun thing about New Orleans is the varied architectural details on all the houses.  They are so very unique and not cookie cutter at all.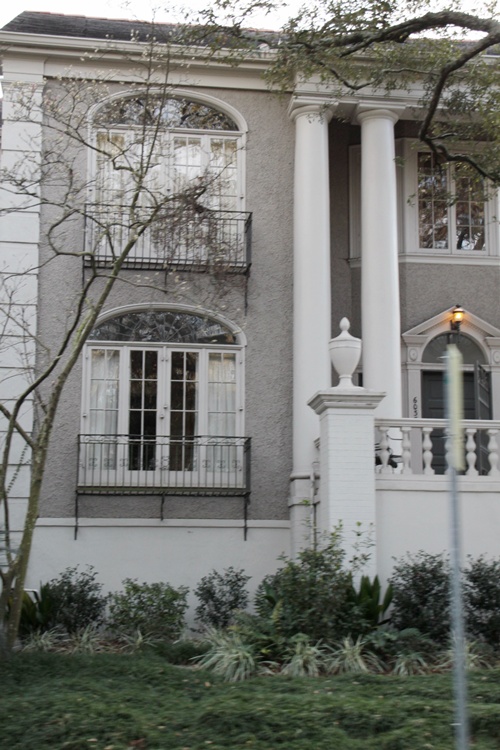 Are you ready to move to the Garden District yet?
I know, it's just gorgeous and this is such a pretty drive.  I hope you enjoyed seeing these homes too.
I still have a couple more posts from New Orleans.  Are you tired of them yet?  Hope not! 🙂
I was just alerted to a tragic story over here, about a blogger named Kellie.  This couple recently lost their baby girl to what appears to be SIDS and there is an auction here (you have to log in to Facebook to see it) to help them with their very sad situation.  Please go over and visit and leave support for this precious couple.

Don't Miss a Post, join my list!