What do you get when you mix 6 design-loving girls in a cozy cottage in the NC mountains for the weekend?  A really fun time!
(Lori, Angela, Shannon, Heidi, me, and Renae)
Five of us are bloggers and one wannabe who is highly considering starting her blog (jump on in, Heidi!).   We were invited by the hostess with the mostess, Angela, up to her beautifully decorated and delightful cottage in Waynesville, NC for a fun weekend outing.  There was plenty of shopping, eating and shop talk with all of these decor-obsessed girls.  We even got to see the Cashiers Designer Showhouse that is going on right now and wow, was that a treat.
OH, and by the way, I have been saying it all wrong all these years!  Here in Atlanta, Cashiers is pronounced just like it is spelled, like the checker-out girl at the grocery store, you know that way, only plural?   Well, Shannon has lived in Sylva for years and told us the way the locals say it:  Cashers.  We thought that was so funny and could only imagine how that got started.  Renae and I joked that it had to be the way the mountain locals said it from long ago.  Say it in a Country accent and that's what you have:  Cashers.  🙂
Did that make you smile as much as it did me?
The weather was perfect, in the low-80's or so, with much lower humidity.  There was even a chill in the air early morning.  It was a completely delightful weekend and we all enjoyed our getaway so much.
We also hopped over to Asheville for some fun shopping, which I'll have to share in a later post.  I'm going to save Angela's cottage pics for a Feature Friday later this week, but take a peek at the Cashier's Showhouse for some rustic inspiration.
The outdoor areas of the house were just delightful to see too.
All the attention to detail was evident.  The weather was so perfect, you would have never known there was a hurricane blowing through on the coast.
This patio area was extra pretty.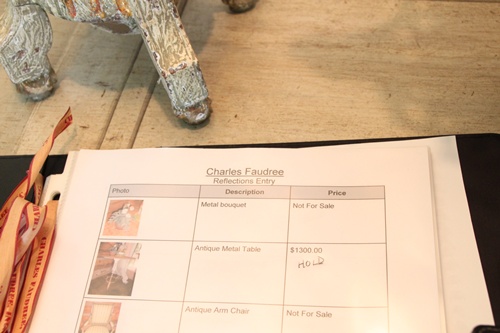 We walked inside and saw the first room to view and look at who designed this one!  Charles Faudree himself.  Very cool.  He always has great designs.
This small living room area was his design.
This house is very rustic with lots of wood and stone.
I'm not going to talk about every room, but enjoy the pics!  I took a ton of them, so sit back and relax.
The above pic was peeking into the master bedroom.  I didn't get all the pics in there, but it looked out over the most gorgeous porch you have ever seen, below.
Here's the dining room.  There were a lot of people in and out so these pics aren't the best, but you can get a pretty good idea of the size and styles that were there.  Lots of rustic elements, as you can imagine in a mountain house. 
There's Angela taking a peek at something.  We had to take our shoes off or put on booties.  We opted for bare feet. 🙂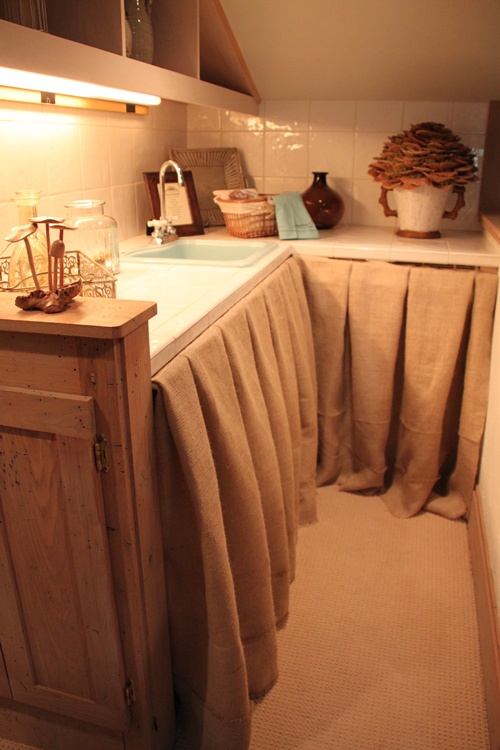 Here's a view from the front porch.  Now isn't that something!?
I did love this swing on the front porch too.
The kitchen was very pretty.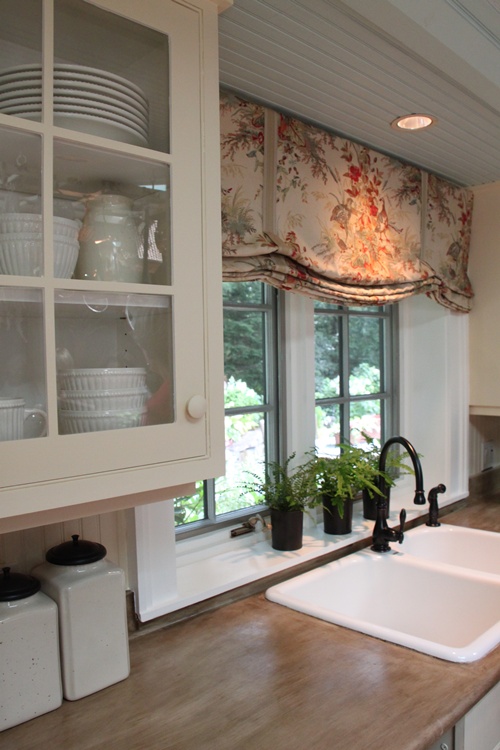 This painted floor caught my eye too.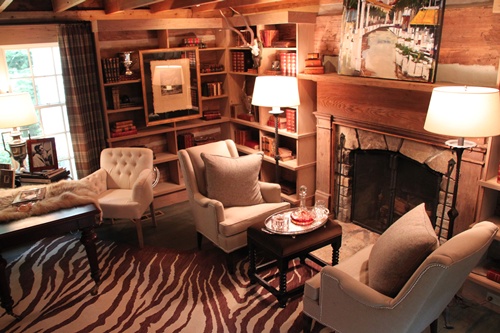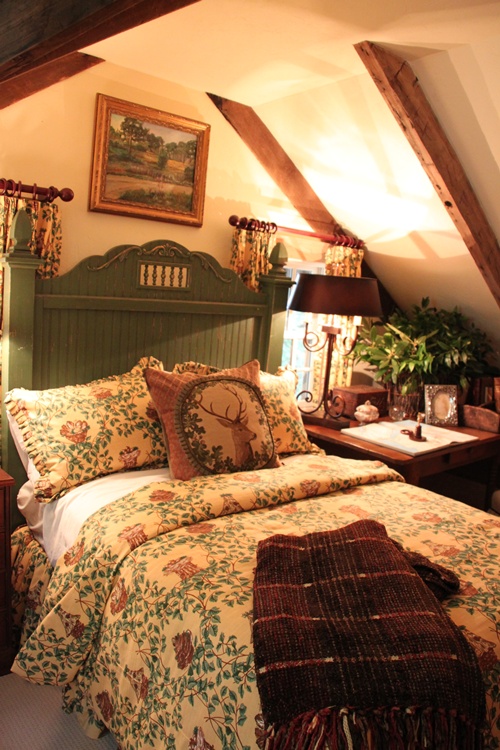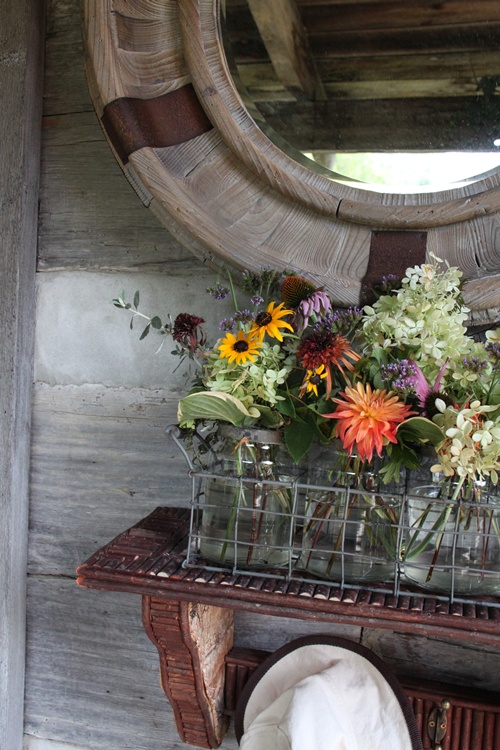 A perfectly beautiful day it was!
Here's the front of the house, where we sat and had lunch on the lawn.  That's my girls right in the center table.
This interesting and unique statue was on the front lawn.  We were discussing it over lunch and my curiosity got the best of me, so I had to examine it further.  It's a little girl, with a bird's tail feathers.  Very interesting, don't you think?
They had a pretty barn set up as a shop and this neat American flag was on the big doors.  It was very fitting and pretty in this setting too.
So, that was our Cashier's Designer showhouse tour. I hope you enjoyed seeing it as much as we enjoyed being there.  You can imagine all the interesting chatter all of us had over all the details.  Design loving girls that we are!
Don't Miss a Post, join my list!