With each Mother's Day, the girls always gather for a yearly pic with my mom and it's something we treasure every year.  We don't want to forget these times and days together, for they will not last forever.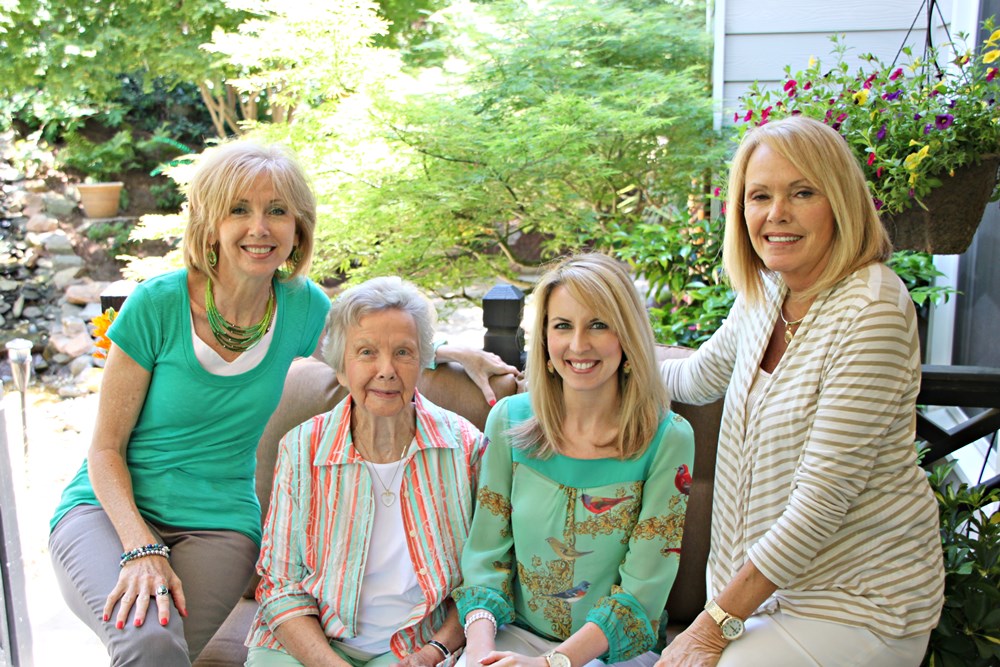 (me, mom, Lauren, Renee)
Lauren cooked her dad's side of the family, delish Italian porkchop spaghetti (no, she won't let me share the recipe) and it was a wonderful day with family.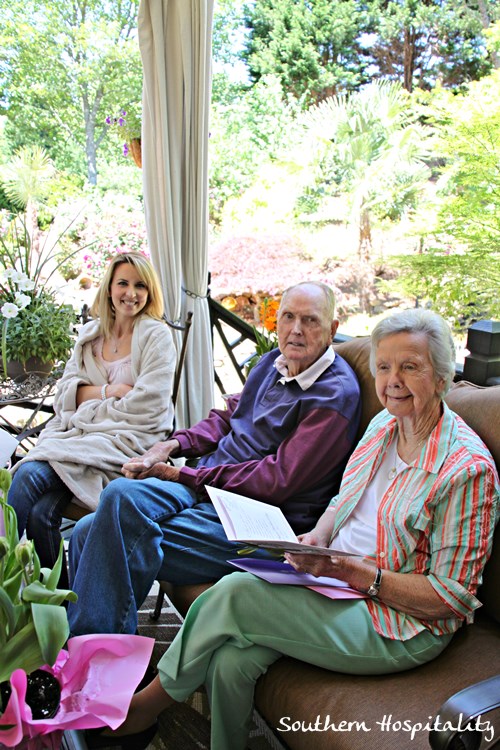 It was a coolish afternoon on the porch, but the sunshine was glorious and we enjoyed our family time so much. I know you all love to see pics of my  parents, so wanted to share our day with you.  Lauren was home for a few days and that's always a treat for us.
Our yearly girl's photo shoot was completed in Renee and Bruce's beautiful backyard.
They've been doing some work back here this year and it's looking better than ever.  They even had a wedding out here a few weeks ago.   Here's the Mother's Day post from 2009 that shows all of the backyard too. It's a paradise back there!
I hope you all had a wonderful day too.  I don't take it for granted, these days with my parents. I know anything can happen from year to year, once they get to this age.  We love them dearly and hope for many more years to come!
Don't Miss a Post, join my list!