This year at Haven, we are adding something that we've never had before and that is Haven Maven Mentors! We are so excited to pull together this beautiful group of seasoned bloggers who will serve as mentors during the conference for our newer bloggers who will attend Haven Conference this year. We've always thought this would be fun to do, so this year we are implementing it.  All the Haven Maven mentors are joining today for a fun blog hop, where we are linking to each other and learning a bit more about these ladies.
If you have no idea what Haven is all about, click on that link above and you can read all about it.  This is our 5th year of Haven here in Atlanta and we are so proud of the conference that we've built for DIY/home bloggers.
We are thrilled to have all of these fabulous bloggers join us this year as Haven Maven Mentors! We'll all be answering these questions, so hope you'll follow along.
How many years have you been blogging?
I just hit my 9th year blogging anniversary and it's been quite the ride. I wouldn't trade it for anything and I feel so blessed and fortunate to be doing what I love and for it to be my job.  I truly feel like this is the dream job I've always wanted and it didn't even exist just a few short years ago.  Happy to be part of the internet and using my passion and skills to inspire others in their homes.
What is your favorite DIY project you've completed? (Explain why and include pictures!)
One of my favorite DIY projects in my house is my laundry room/mudroom.  It may be the single biggest transformation I've ever done in my home and it usually gets the biggest gasps and mouths hanging open when I show the Before and After pics to people.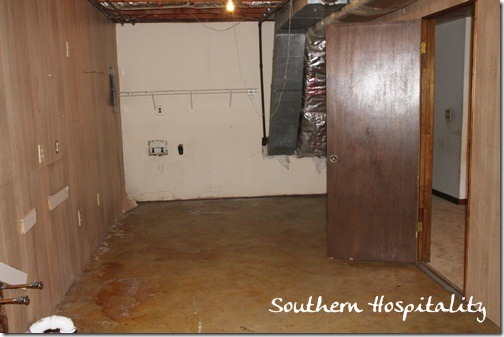 Obviously, this is the Before shot.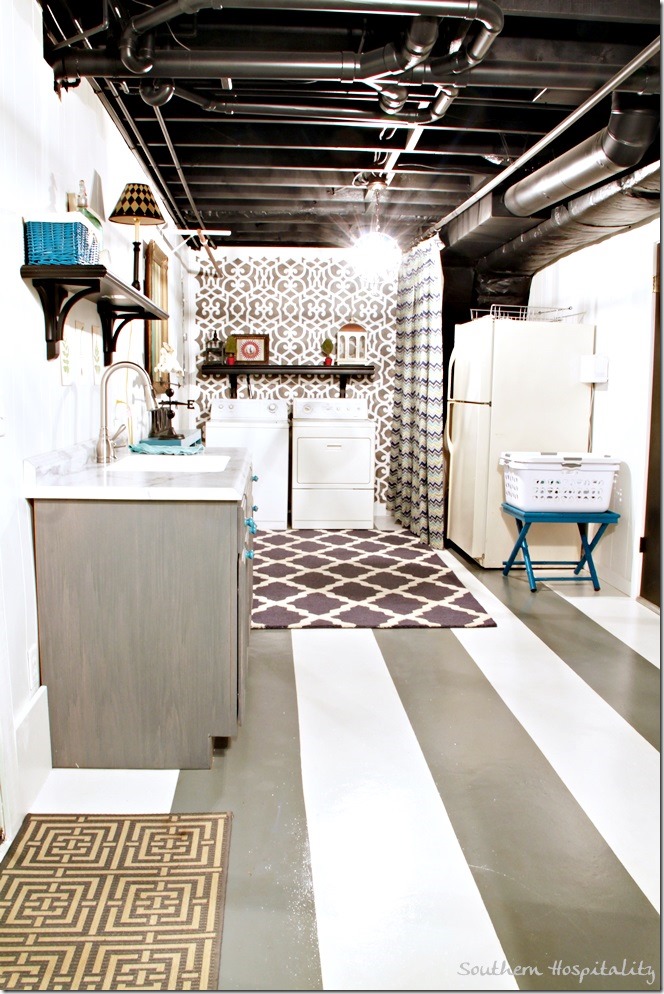 and the AFTERS are nothing short of amazing, if I do say so myself!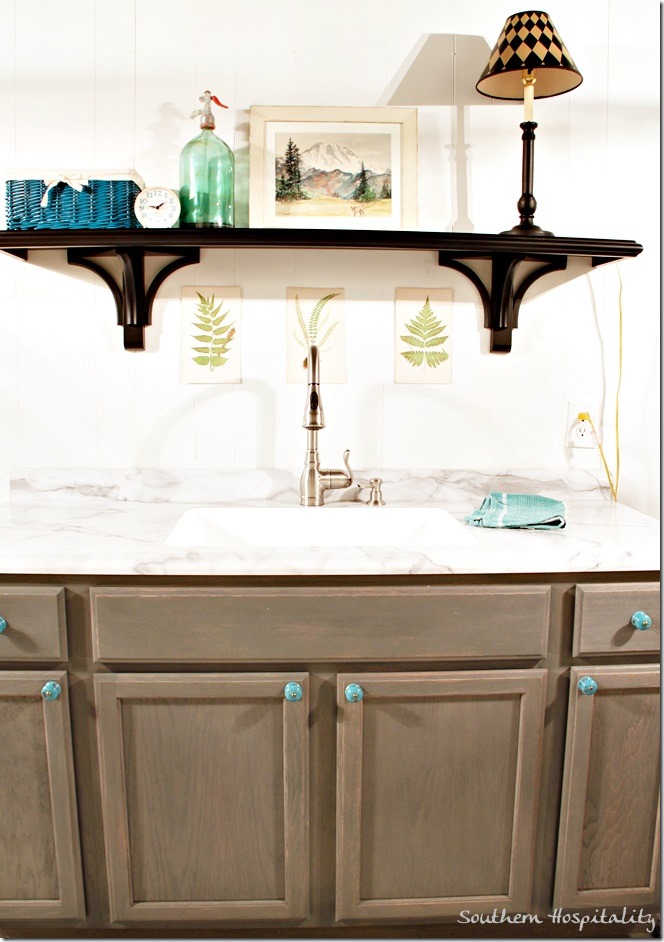 Adding a few details and paint changed everything in this space.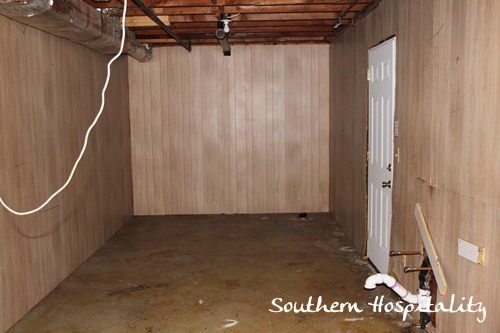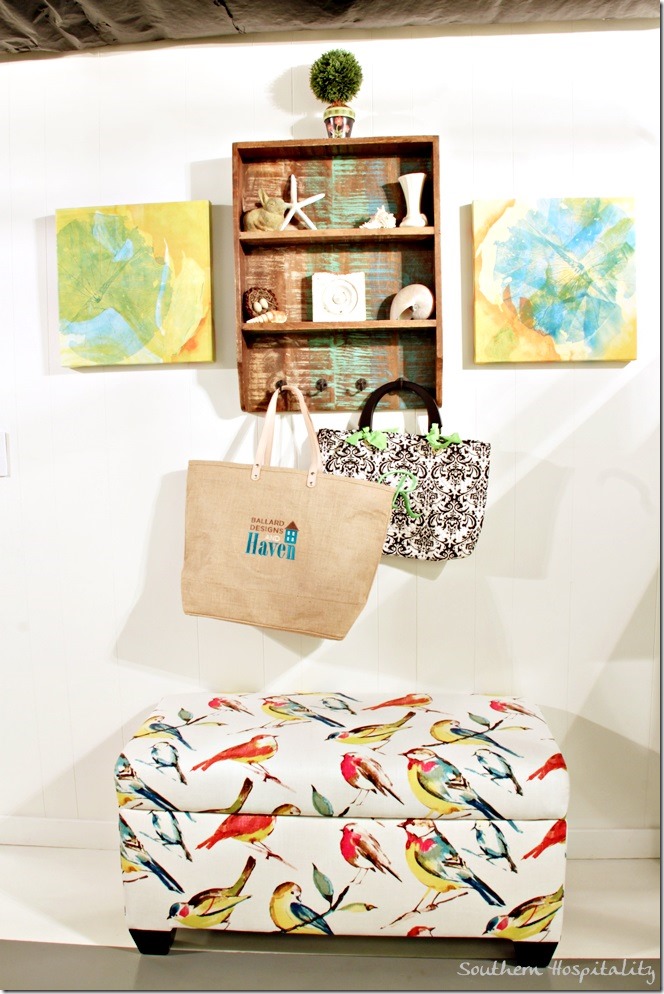 What is something significant you learned from a conference? (Haven in particular if it applies!)
My very first blog conference was the Blissdom blog conference, which is no longer going on.  I attended for the first time in 2009 and it changed so many things for me.  It brought together so many bloggers all in the same place and we all were empowered to start looking at our blogs as a business and the possibility was raised that we could make a difference out there and be able to make a living with this venture.  Haven has just opened the doors for so many bloggers to learn more and more about blogging, from DIY inspiration to business topics and it just keeps growing and growing.  We are thrilled to share our knowledge and the wisdom of so many bloggers who have "made it" it in this online world and Haven does that!
What is one piece of advice you would offer a blogger–new or otherwise–who is going to Haven?
I'd definitely tell bloggers who are going to Haven to relax and enjoy themselves every single moment.  Whether they are new or seasoned, there is something to learn and the friendships and connections they will make will be priceless and enrich their lives forever.  I have made so many blog friends over the course of my blogging journey and I'm a better person for it.  Blogging has truly changed my life in so many ways and I wouldn't trade it for anything! I hope to keep on blogging until I'm a much older OLD lady and of course, that is way down the road! 🙂
Next on our stop of Haven Maven Mentors is my friend, Brittany, of Pretty Handy Girl! Stop on over and get to know Brittany, she's a powerhouse with the power tools and quite the DIY gal.  
Don't Miss a Post, join my list!