Last week, I had the fun pleasure of driving down to Port St. Joe with one of my bestest friends, Vicki.  We have known each other since we were 15 and graduated from high school in Marietta together.  She and her hubby have a cute little cottage home down there and invited me to join them for a few days.
We had a great time going out on their boat, fishing, walking the white sand, sitting in the sun, thrifting, eating lots of great food and generally just enjoying the sunshine and perfect weather.
On the way down, we went through Eufaula, Alabama, a cute historic town with a gorgeous main street showcasing some wonderful old homes.  I thought you might enjoy seeing them too.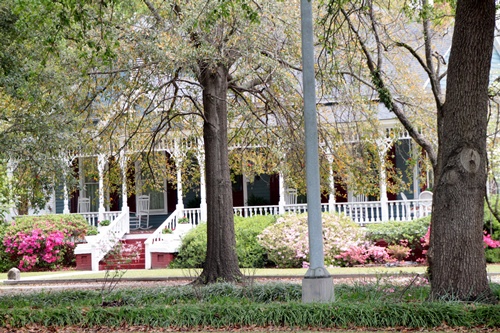 For years, traveling down to Panama City from Atlanta, we always ventured through Eufaula, Alabama on the way down those state roads to the beach.  And I fondly remember driving down main street in Eufaula and admiring these stately old homes.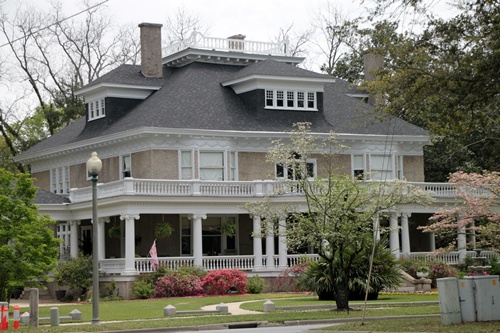 So enjoy the tour of this cute little town and those picturesque houses.
Just in time, those Spring flowering azaleas are in fine form putting on quite a show in front of this gorgeous mansion.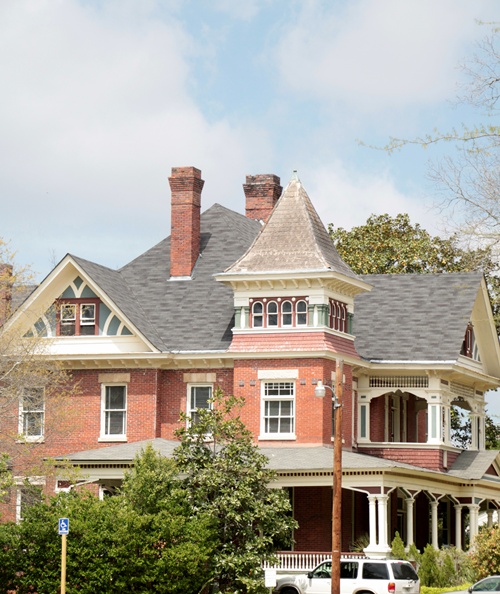 The architecture along this street is varied and unique.  Nothing common about these homes.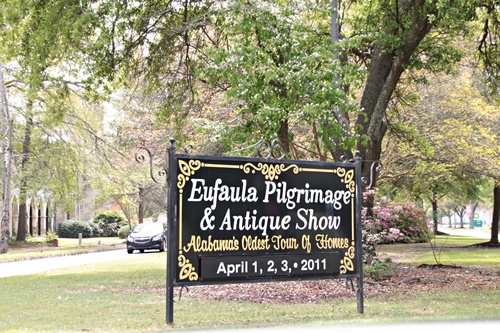 This was going on the first weekend too and would have been fun to get in on.  Maybe another time.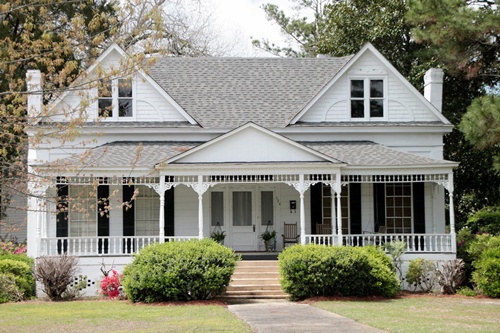 Check out those beautiful azaleas, a staple in Southern gardens.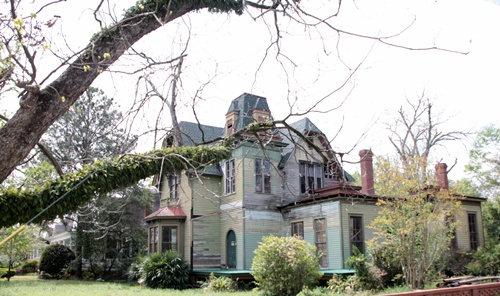 We thought this one looked like the Adams Family house. 
Spring is a great time of year to show off these beautiful old homes.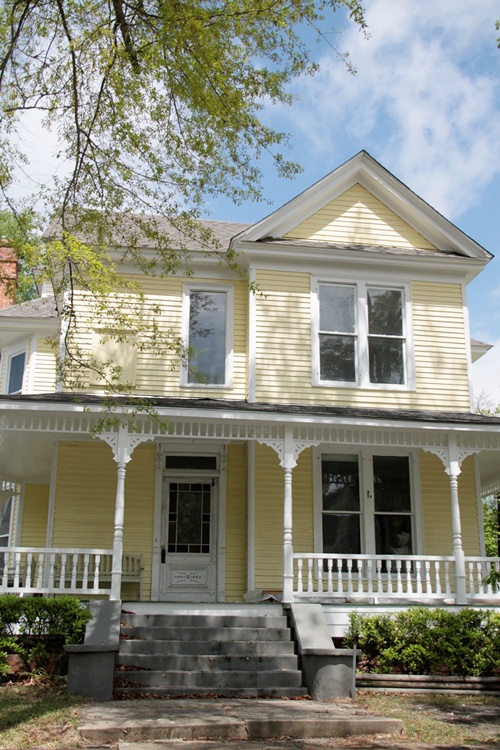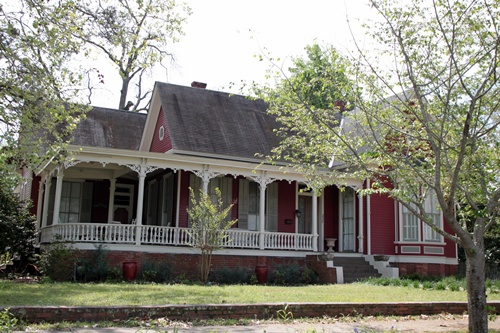 Wasn't that fun?
I know most of you enjoy looking at architecturally beautiful homes as much as I do and there are some gems in the small towns of our great nation. Now that I'm back in my hometown of Marietta, GA, I will have to share more about the older homes in my town.  Driving into the beautiful Marietta square are some gems that you would love to see too.

I've got plenty more to share from Port St. Joe and Destin, so stay tuned for more.
Don't Miss a Post, join my list!