Blogging has opened so many doors for me and I'm constantly amazed at how it brings folks together from all walks of life.  Who would have thought that a middle aged white woman would become buds with a young black dude in SC all because of Twitter and a love of thrifting?   That's how it is in the blogosphere.
If you haven't met him yet, you will now. Mr. Goodwill Hunting, as he is known on his blog, is Rashon Carraway, a talented young decorator who hails from Rock Hill, SC.  Southern gentlemen, thrifter extraordinare and a Christian too, he's a force to be reckoned with and thriftstores happen to be his favorite method of shopping.  And he's been featured on The Nate Berkus show THREE times.  I'm very excited for his success as a new blogger since January.  Good for him!
He's a talented guy with lots of inspiring ideas and I love the fact that he is a thrifter like I am!  We thrifters have to stick together.  It's a sickness and a love, this thrifting thing. 🙂  I got to meet him in person at an event here in Atlanta a few weeks ago and it was great to get to know him better.
This is Rashon's living room.  He found an old sofa with great bones, of course at a thriftstore and recovered it to fit his look and now it looks like a million bucks.
Another piece found thrifting, this chest was painted and takes on a whole different look.  Take a look at it now….
Wow, huh?  The power of paint once again. 

This is a space he did for the Nate Berkus show for a couple on the show done on a tight budget and it turned out fantastic.
I asked Rashon a few questions and here's what he said:
Me:  What did you do before you became a full-time blogger/designer?
Mr. GWH: Before I became a blogger I was an insurance agent for a SC medicaid company. It wasn't my dream job, but it was a job that paid great money.
Me:   How did you get so interested in thrifty shopping, where did that passion begin?
Mr. GWH:  This is funny. I am cheap. Stingy some say, so in order to get good deals I knew thrift stores were my best option. However, after shopping for clothes I saw furniture and the rest is what you see now.
Me:  What's next for Mr. Goodwill Hunting?
Mr. GWH:  Well I am trying to take things one grateful day at a time. This exposure I have been given is nothing but God's grace and his favor.
What a great guy!  It was fun to get to know Rashon better.
Since so many of us love a bargain and love thrift shopping, here's some really exciting news!
Rashon has put together an I Love Thrifting day and it's going to be celebrated ALL over the country.  I'm going to host a group here in Marietta and any of you in the Atlanta area are invited to join us on Saturday, July 9th at 9:00 a.m.  I've got several places line up in the Marietta area that we can hit and I will call ahead to let them know we are coming.  We'll meet at the Woodstock Goodwill first:
1.  Goodwill – Hwy. 92 in Woodstock
2.  Wellspring Treasures, Barrett Pkwy., Kennesaw  (offering 25% off that day to all who say that Rhoda sent them!) YAY!
3.   America's Thriftstore – Canton Hwy., Marietta
4. Canton Road Marketplace Thriftstore – Canton Road, Marietta
5.  Goodwill – 1355 Roswell Rd., Marietta
There will be a lunch stop at La Madeleine on Roswell Road too, one of my fave places.
Rashon sent me this cute pink I Love Thrifting t-shirt and if you'd like to get your own, you can order here.  Folks from all over the country are joining up for this fantastic event, just to show our support and love of thrifting.  I can't think of anything better I'd like to support.  It will be a fun filled day, so I hope you'll join me.
If you buy a T-shirt, you can upload your pic in the T-shirt to the I Love Thrifting Facebook page.  This is going to be so much fun. If you've ever wanted to go thrifting or join me for a day out, this is the time to do it!
Can I count on some of my Atlanta readers to come out for the fun??   July 9th, 2011, put it on your calendar!

If you'd like to tag along, please let me know, I'd love to meet you. The more the merrier!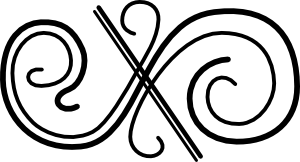 Exciting news!
The winner of the $100 Homegoods giftcard has been chosen:
Vanessa June 1, 2011 at 6:45 pm
I have been searching for the perfect side table for my screened in porch. I'm also planning a kitchen re-do including paint & fun, unique items over the cabinets. This would be a great gift for my *ahem* significant birthday this summer! P.S. My hubby is from the Tucker area.
Vanessa, I've emailed you with the details, so just get back with us to claim your prize!

Don't Miss a Post, join my list!