{Giveaway Closed}
This blogging world has certainly widened my horizons so much more than I could possibly imagine and given me dear friends all over the country.  Two of my favorites are sisters,  Heather and Vanessa of the blog, At the Picket Fence.  I think I met these girls about 5 years ago when they first came to Haven and I was already aware of their blog and what wonderful women they are, both women strong in their faith in God.  Having these women as friends has meant the world to me and I cherish them both.
While I was in NY, I got to spend more time with them than normal, since we were all attending the Better Homes and Gardens Stylemaker event and we had dinner a couple of times and had some nice conversations sitting around the table.
We also got to have brunch at the iconic Tavern on the Green, the restaurant that sits in Central Park and what a treat that was!  I think it was closed for a few years and now is back open again and what fun it was to sit in this atrium setting and enjoy a delicious brunch with these two ladies.
Vanessa and Heather are uplifting, inspiring, and both have beautiful hearts and I'm so proud of them for writing their first book, Life in Season.  They sent me a copy a couple of weeks ago and I read most of it on the plane while traveling and it is really a heart warming book, full of devotional messages, easy craft ideas, recipes, and uplifting thoughts for each season of the year.
The tagline of the book is Celebrating the Moments That Fill Your Heart and Home and it truly is all about that.  Divided into the four seasons, it offers easy craft ideas for each season that we celebrate, as well as recipes and thoughts for the heart, to help us get in touch with what's really important in life.
Both of these ladies have been through trials and triumphs in life, from Vanessa's infertility issues to Heather's amazing 130 lb. weight loss about 2 years ago. They both have such a positive outlook on life and are such wonderful women to have in my life and I count them as dear friends.  These are the kind of women I want to surround myself with!  Approachable, relatable, down to earth, but also soul sisters and I  love that we can talk about our faith together.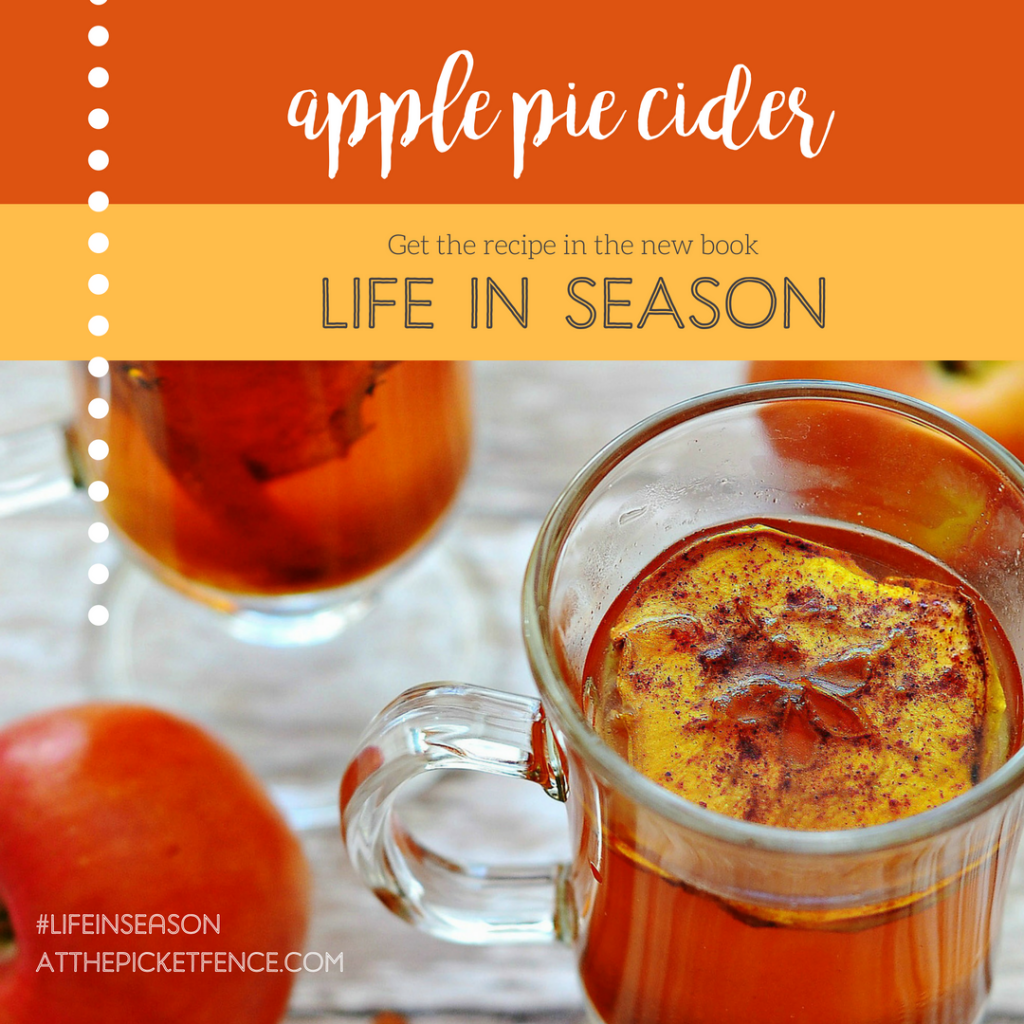 I'm so proud to share this beautiful book for them with all of you and hope you'll get a copy for yourself and maybe a couple for Christmas presents too!  Sprinkled with Bible verses, crafts, recipes and down to earth relatable thoughts, Life in Season, speaks to all women at any stage in life you may happen to find yourself.
Life is truly a journey through all seasons of life and as we get older, it's so important to figure out what those things are that we should hold dear to our hearts.  For me it's faith, family, and friends, in that order!
What season of life are you in? 
Great news!  They are giving away a copy of their book to ONE of my readers, so leave a comment on this post for a chance to win.  Just answer the question above and let me know you'd like to win the book. I'll choose a winner in one week! US winners only please. 
Affiliate link used
Giveaway winner is Gwen, who has been emailed! 
Don't Miss a Post, join my list!