I'm up in High Point, NC this weekend, coming back on Tuesday and I will be sharing all the highlights from this fun trip to the furniture market.
Dad has been working on the porch, getting the beadboard installed around the perimeter inside the porch. One recent day, I helped him rip down all the beadboard pieces to fit in there and then he took a day and got them cut just right to fit and nailed them in place. He had to cut around the new electrical outlets that got installed, so that was a little bit of a pain, but he made big progress in just a couple of days.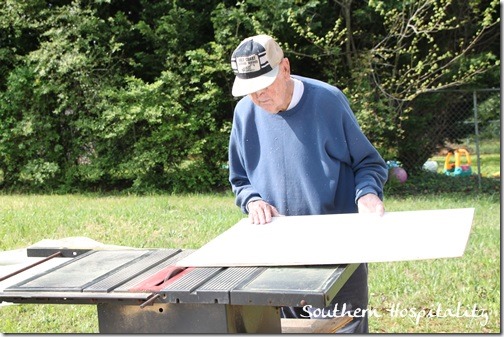 We ripped down whole sheets into the right height for the bottom half of the screened porch.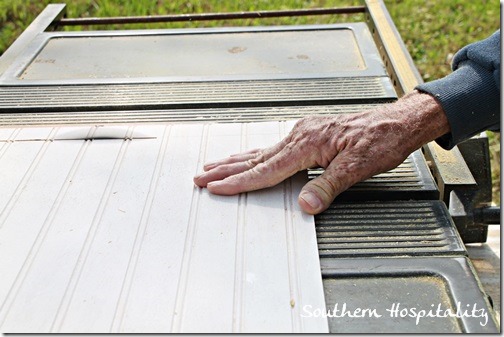 Feeding the pieces through his table saw, we got them all cut and stacked.
Then he was ready to start nailing and cutting out the holes for the electrical outlets.  It's starting to look like a porch now.  We still have a long ways to go, but we're getting there. Can you see all that yellow pollen out there?  It's all over the place and I can't wait til it stops dropping.  We hate that this time of year, but it's a big part of Spring in the South.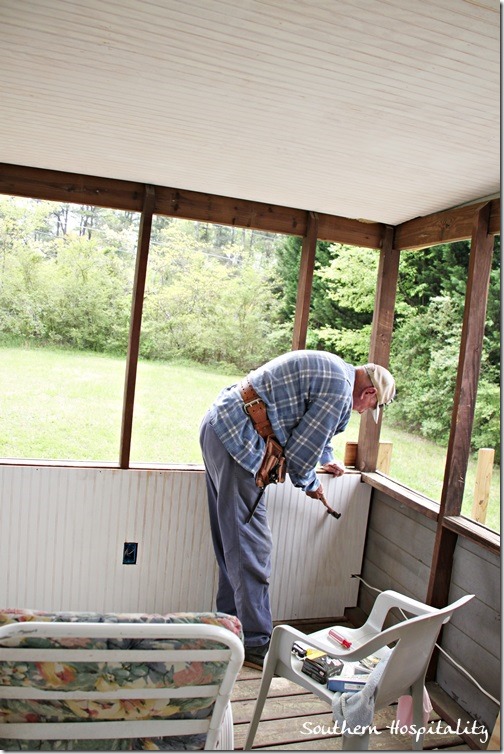 Nailing up the corner and starting the next row.
I made him stop and pose for me. I told him his fans want to see him in action.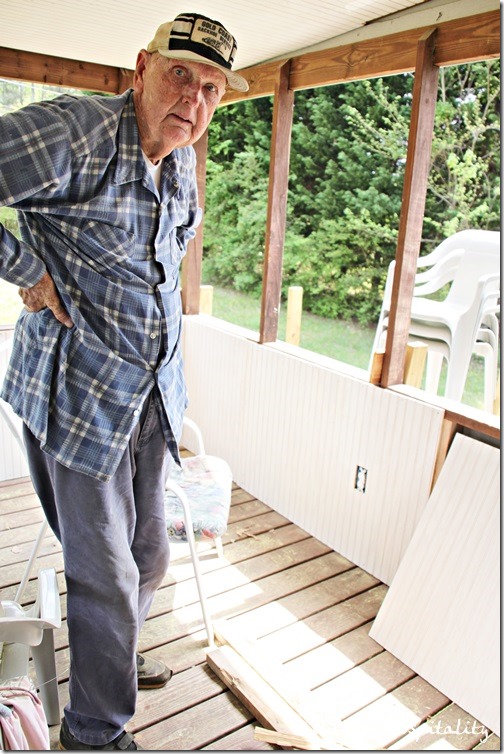 He's a good, good man, my daddy.
And he's almost finished with this corner, then there will be one more wall to do.  Just wanted to share this bit of progress with you.
I'm traveling up a storm lately and will be headed to a small blog conference down in Jekyl Island next week, called the Southern Coterie Summit.  I'm looking forward to this design group of folks and getting to experience the coast of Georgia again.  I'll be sharing all of my adventures on the blog, you know it!  I love what I do!
Don't Miss a Post, join my list!