We had a wonderful Mother's Day again this year. It's such a blessing to still have mom with us to celebrate and spend time with. I know so many women lose their moms way too early, but we get to enjoy a long life with mom. Her birthday was May 4th, Lauren came home for Mother's Day and we took mom out for lunch on Friday and celebrated Mother's Day on Sunday, so it was a double celebration. Birthdays are meant to make a big deal over and 91 is definitely something to rejoice over!
We went to a French restaurant in Roswell, there's one of them in Marietta too and it's very good, Douceur de France.
Mom colored and drew with Iris at the table. Two Iris's.
Mom opening her birthday presents. She likes new clothes so Renee and I got her an outfit each from Steinmart.
Parker wanted to come home with me and spend the night so of course I said yes! It's fun having her over and she adores Mark.
We went out for BBQ and then took her to Logan Farm park in Acworth, where she played on the playground.
She loves playing and climbing as most little girls do. I was a real tomboy and climber when I was growing up. I always climbed up in trees or anything else I could climb on.
When we got home, Mark and I got out our bikes and we all 3 rode in the cul-de-sac. Parker thought that was the best. Mark and I are going to get our bikes out and start riding this year, there are plenty of places around here to ride, from the lake to downtown Acworth.
Parker did great with us and she and I slept in the guest room. I'm glad she wants to stay with me.
Little Iris and her pink tricycle. She loves it and can pedal now.
Renee bought her this swirly dress and she loves it. She loves spinning around and making her dress swirl.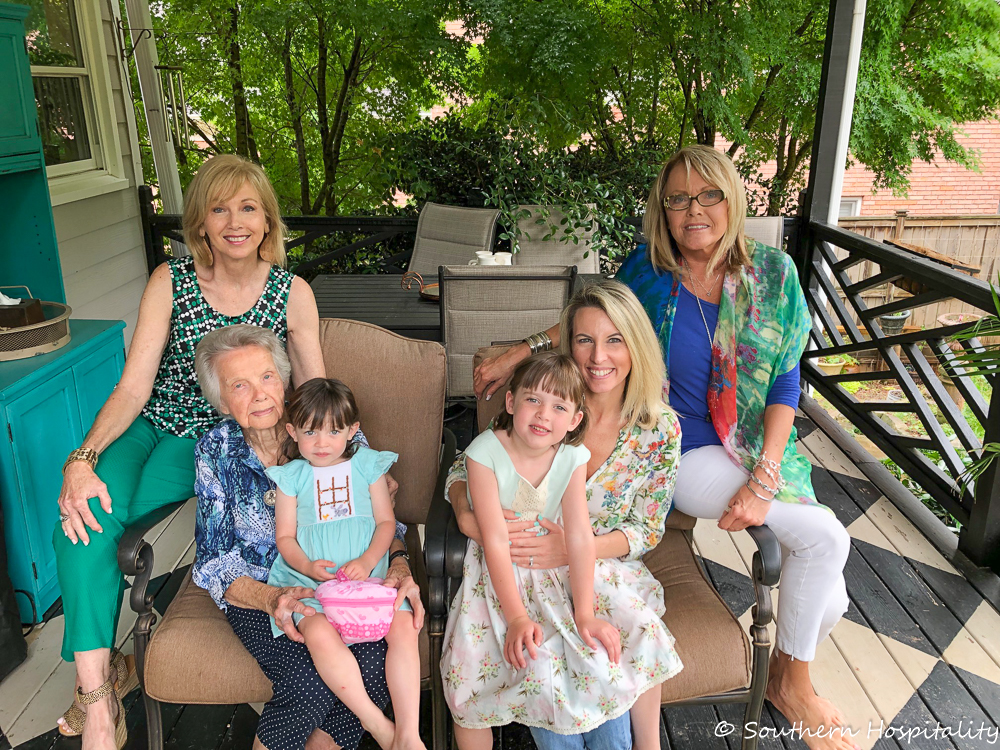 Mother's Day was very nice and we took our annual Mother's Day picture, 4 generations together. We will continue to do that as long as we can. What a blessing, as I mentioned! Mom gets to watch these little girls grow up.
We took the easy route this time and decided no one should cook, so we ordered lasagna and salad from a local place. They do a good job and it was delicious. Of course, we had dessert too.
Mom and dad are doing well.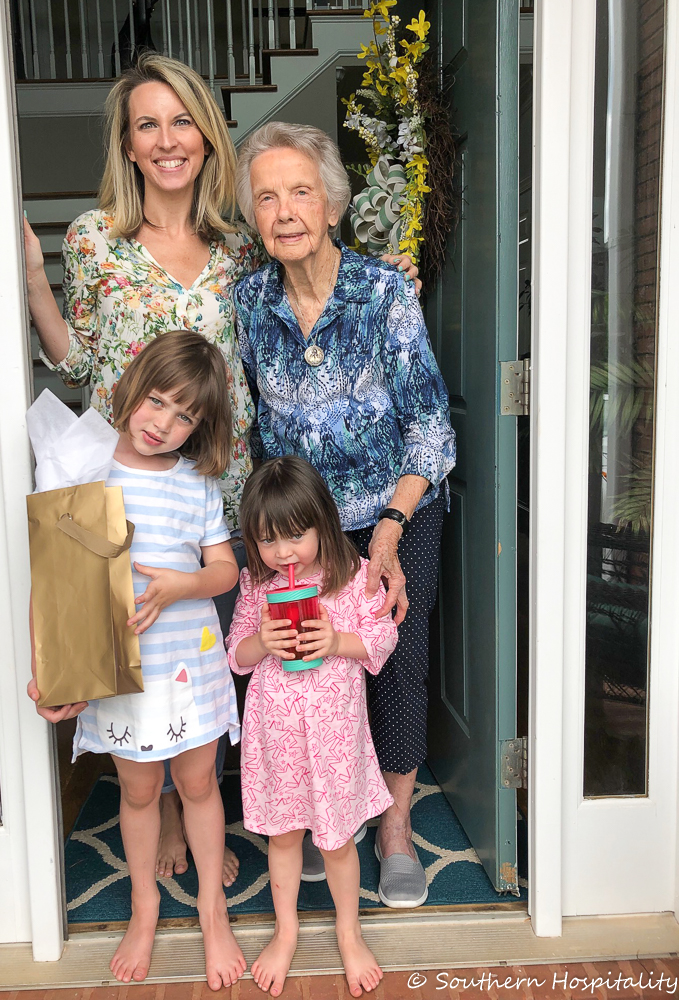 Before we left, I snapped this picture of mom, Lauren and the girls. Iris stayed with my sister and they are heading to the beach later this week with Lauren's family. It's fun to have them around and we enjoy every minute they get to be with us.
So that's a look at our Mother's Day and Mom's birthday. All worthy of celebrations for sure and we are so thankful to have her all these years. God has been good to our family and we are grateful for that! Hope you all had wonderful celebrations as well. Mothers are special people, where would we be without them!
Don't Miss a Post, join my list!