My sister had both families over for dinner the Thursday night before the wedding day and it was such a lovely evening. The weather that week was tailor made for a wedding and we are so grateful for the sunny days and warm weather, especially since right after we have been shivering in the chill.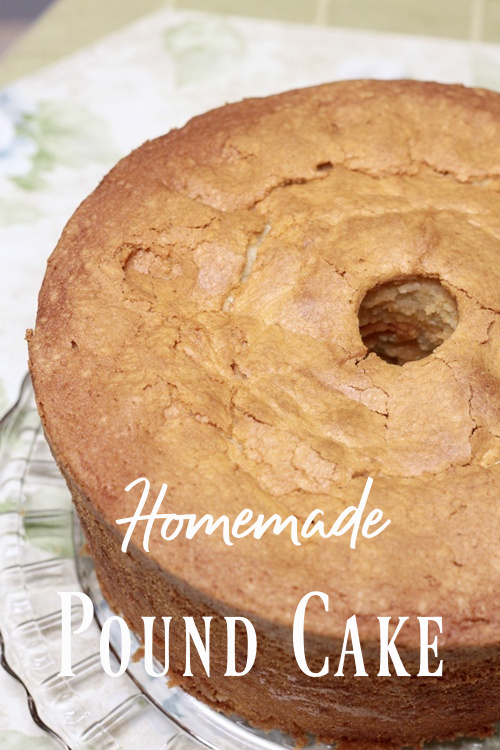 Spring, where are you?  I think she might have arrived this week.
I've shared my sister and brother-in-law's backyard before and it is such a gorgeous oasis to enjoy the outdoors.  A fish pond with goldfish and koi is center stage.
Lots of pretties to look at.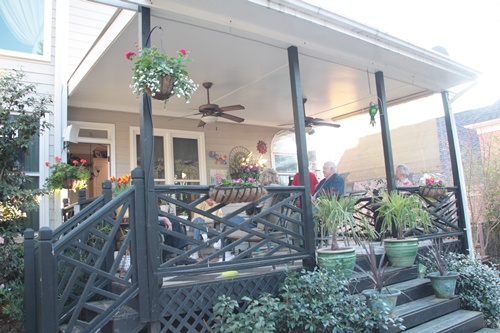 And a beautiful porch to sit on a spell to catch a breeze.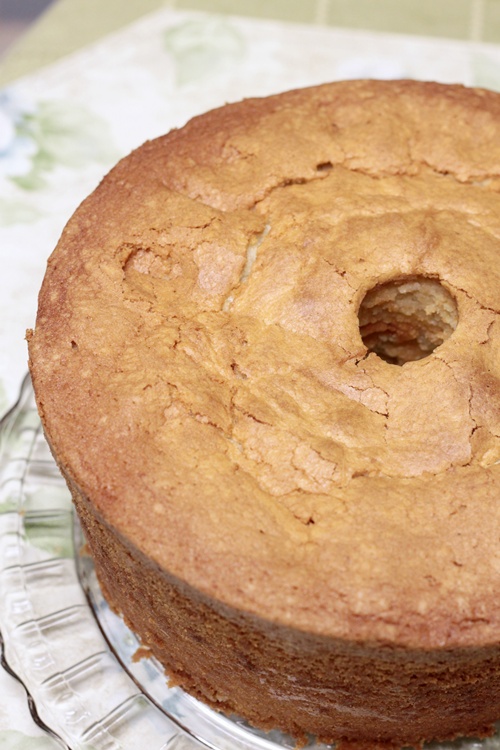 My mom brought her pound cake, which is a delectable treat for sure.  Mom has been baking all my life and definitely has it perfected by now.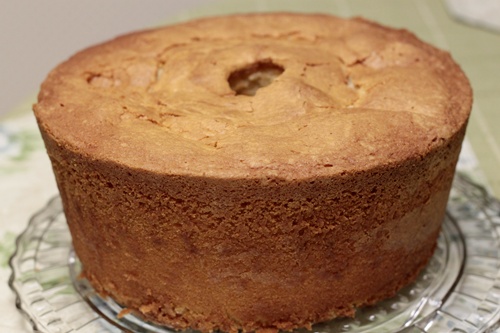 Baked in an old-fashioned tube pan, it couldn't be any prettier. 
Topped with strawberries and whipped cream, there is no better dessert in my book.
Of course, I will share the recipe with you.:)  She got this one from her sister years ago and I can definitely vouch for it's yumminess!
Pound Cake
1 cup butter (1/2 lb.)
1/2 cup oil
2 1/2 cups sugar
5 eggs
3 cups flour
1 cup milk
1 1/2 tsp. vanilla
1/4 tsp. almond ext.
1/2 tsp. baking powder
1/2 tsp. salt
Cream butter and oil until light.  Add sugar gradually, creaming well, add eggs one at a time.  Beat well after each addition.  Sift together flour, baking powder and salt.  Combine milk and flavorings, add alternately with dry ingredients to creamed mixture, beginning and ending with dry ingredients, blend thoroughly after each addition.  Turn into tube pan well greased and floured in bottom only.
Bake at 325* for 1 hour 25 min.
I've got LOTS of great pics to share from my beach trip last week.  It was a fun time of relaxing with friends and family and a memory that I'll treasure.  Boat riding, fishing, eating lots of seafood, relaxing in the sand, walking on the beach, shelling.
Don't Miss a Post, join my list!