I worked with Pamela last year on an office consultation and she emailed me again later last year for her guestroom, which she wanted to get spruced up for those coming in to stay at her house.  She has 2 twin beds in there, which she wanted to keep and some extra furniture that could be repainted to work in the space too.  The furniture she has can be painted a creamy white to work out nicely in this room.
She wanted to  keep a TV in here on a small stand.
It's a wide open blank slate and could go in many directions.
So, I got busy coming up with some ideas on colors and fabrics to make this room come alive.  She liked the current wall color, a soft golden/tan so I kept that in mind too.  It's a nice neutral background anyway and will work with a lot of colors and fabrics.  I loved the idea of bringing in some soft aqua blues in with the golds and chocolate brown is a great companion to those 2. One painted piece of furniture in there would add some extra pop too.
In the magic of Polyvore, I came up with a fun plan and Pamela will be on  her way to a snazzy  new guestroom in no time.  She loved the ideas and I hope she will share with me when some of this comes together.  I added a couple of different chairs for variety on there.
Thanks, Pamela, for working with me on your guestroom.  If anyone would like to get your own room consultation, you can check out my Decorating Consultation page for all the details.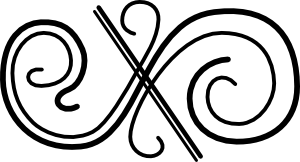 The very blessed winner of the Southern My Way cookbook is #245, Alisha.  I've already emailed her for all the details.  Thanks to all for signing up!

Don't Miss a Post, join my list!