Back in the Spring, I had the pleasure of going to an event in Mobile, AL, called Southern Romance, with Phantom Screens, along with a few other blog friends.  It was such a fun adventure, seeing this historic house in Mobile being transformed into a modern home, yet they are keeping the charm in the house.  They will be using Phantom Screens on the back porch of this renovated house.
When I came back home, Phantom Screens got in touch with me about adding a screen to my back door, which leads out of my laundry room/mudroom to my new patio in the backyard.  I thought this would be a fun idea, to have a retractable screen that can be opened when I want to use it and it retracts into a small frame on the side of the door when not in use.  It's the first time I've seen this particular retractable screen in person and it's pretty cool, so I wanted to share it with all of you.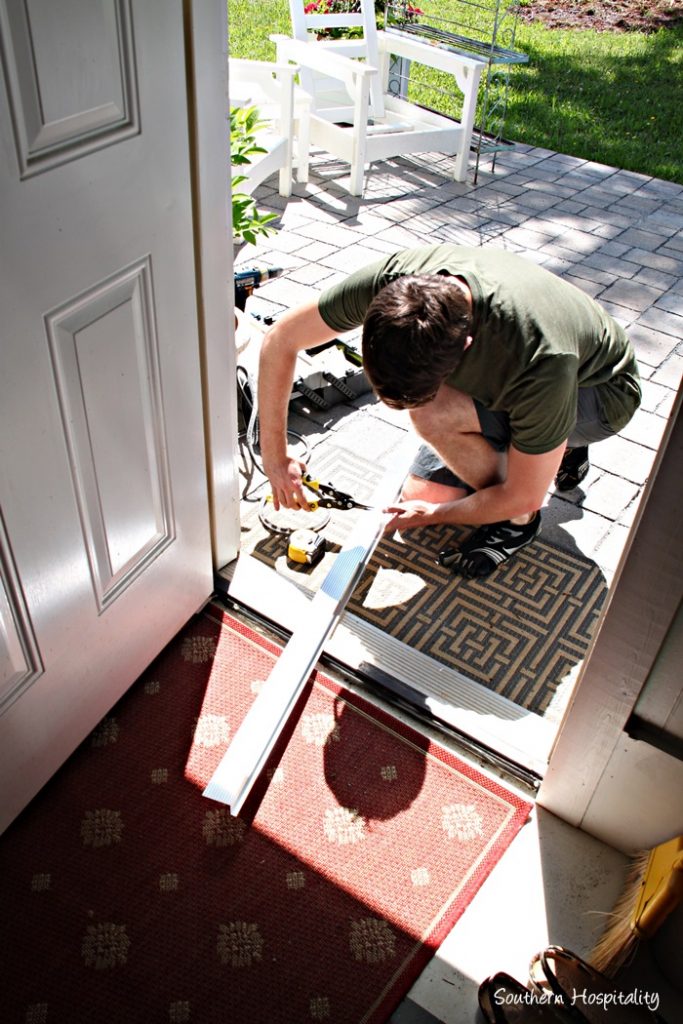 A nice young man came out on a Saturday to install my retractable screen door and it took less than an hour from start to finish.  He knew what he was doing and it went up like a charm.
A side frame is screwed into the trim around my outside doorframe and that holds the screen in place.
Here it is from the outside, it's hard to tell where it is since it's on the white trim of my doorframe.
A silver threshold is installed as a track for the screen to move across when in use.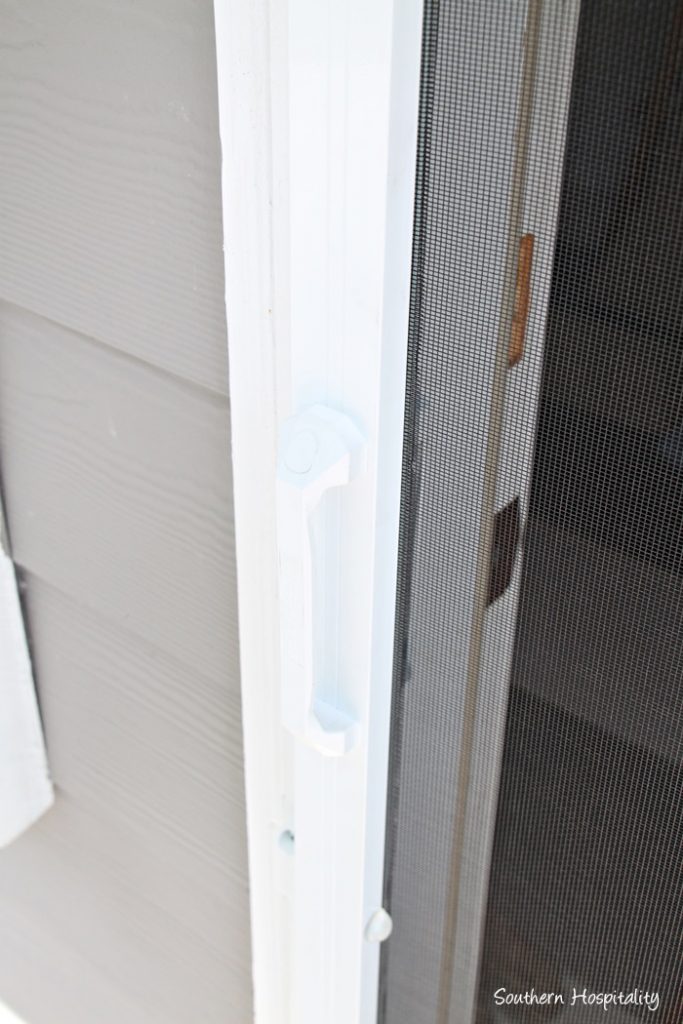 And a magnetic latch is installed on the other side of the door frame to catch and door as it is pulled out.  It snaps into place on the magnet and voila…..an instant screened door.  It quickly disengages when you pull the white handle and gently let it go back in place, inside the holder on the right side the door.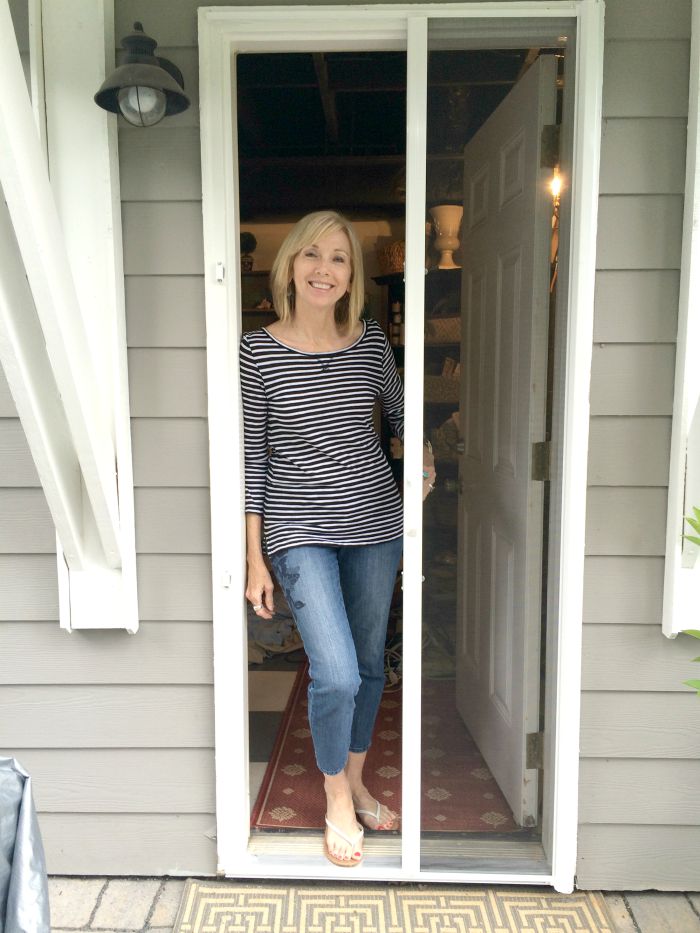 Here it is halfway open so you can see how it works.  I think it's such a cool idea and if you have an area like this that you might want to add a screen, it's the perfect solution for adding a screened door. I think I will use this some in the Fall and Spring months when no air conditioning or heat is one.
Phantom Screens was generous and installed this door for me from one of their local retailers here in the area and it's a great product that I wanted to share with all of you, so if you are in the market, check out the Phantom Screens website for a retailer near you.  They didn't ask me to write this post, but I wanted to share because I think it's a great product!
Don't Miss a Post, join my list!