Let's keep the conversation going once more on Bed and Bath ideas, by pondering this question.
Do you have a TV in the master bedroom?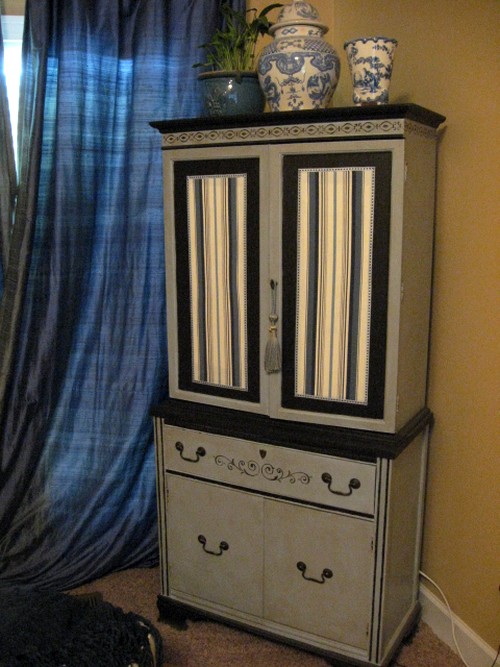 Oh, I am guilty of this one.  We have had a TV in our bedroom since day one of our marriage 5 years ago and I can't imagine NOT having it in there, but I know there are many differing opinions on this one.  And I'd like to say that the doors stay shut most of the time, but that's not true either.  Usually they are wide open for viewing.
So, what do YOU think?  Yay or Nay, TV viewing at your fingertips or do you prefer to keep the bedroom null and void of the big black monster, therefore creating a sanctuary?
I'm still counting the days (4 to be exact!) until I leave for the ranch!  Can you tell I'm just a little bit excited about all of this?  We'll be filming a video segment talking all about Bed and Bath ideas and I hope to use some of my reader's comments for this one.  Even if you can't go with me, you'll all be with me in spirit and of course, I'll share all the fun when I return.
Head on over to the Putting it All Together page for more on this subject from the other girls who getting in on the discussion.
Don't Miss a Post, join my list!