We are continuing our conversation this month on Bed and Bath ideas, so let's keep it going by asking this question.
What gets you inspired to decorate a space?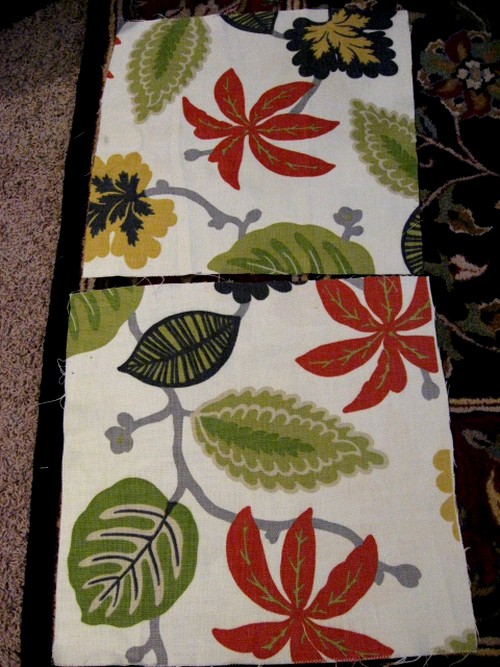 For me, I can absolutely fall in love with a fabric and that's all she wrote!  Like this one that went on my porch pillows.  When I saw it, I couldn't get it out of my head and had to go back and get it at the store.  At 5 yards for $20, it was a great deal.  I now have my pillows AND enough of this fabric for something else, so now I'm mulling over my options.  This fabric could definitely work in a bedroom too or a bathroom, for that matter.  But, I think I'll save the rest of this fabric for my kitchen perhaps.
What does it for you? Do you start with fabric, a rug, a piece of art?  Tell me what inspires you, please!
Since I'll be heading to the ranch to meet Ree in a few short days and participate in my little video segment of our promotion, we will be using reader's comments for our video discussion, so go ahead and let me hear it.
Head on over to the Putting it All Together page for more on this subject from the other girls who getting in on the discussion.
Don't Miss a Post, join my list!