Fortunately for me, Ree, The Pioneer Woman gave me a signed copy of her cookbook when I was blessed to get to visit the ranch last June. One of the biggest highlights of my bloggy journey, for sure!  Love ya Ree!  I've had fun going through this cookbook  and choosing a few to try.  I had already made a several of her recipes from reading the blog, but there are even more in the book that grabbed my appetite.
Like this olive loaf.
Something about smearing mayo, butter, cheese and chopped olives on a crusty loaf of bread and baking it till it's golden brown just sounded good to me.   I had to try it.
So, I picked up a nice crusty 5 grain loaf at Publix, along with some real briny olives from the Whole Foods olive bar and I was in business.  I made it for lunch the day before Christmas.  After all the baking and sweets eating we had been doing, something salty like this was just the thing.
Oh my gosh, was it delish!  Even though Ree says her cowboy won't touch this one, my hubs loved it.  It's definitely a keeper and I'll make it again.  He's not a mayo fan and when I asked him if he could tell what was in here, he finally guessed mayo, but it didn't even matter a bit. He scarfed it down.
Since Ree has posted this on her blog (she's nice like that), I'll send you right over there for a printer-friendly copy of the Olive Cheese Bread.  And she's got it photographed in step by step living color too.
So good!  Get some good olives and it will make a difference.  Try it if you like all these ingredients and I bet you will love it too!
Linking to Jen's Tasty Tuesday recipes.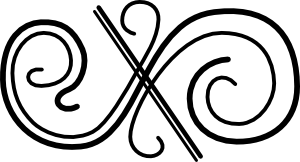 If you missed signing up for this last end of the year BlogHer $100 giftcard giveaway featuring MasterCard MarketPlace, go here to leave a comment.  This is a short campaign and will end December 31st.  Someone will win some cold hard cash, what's not to love about that?!
Maya at Completely Coastal is having a beach inspired party this week, so check it out if you want to be inspired by the sea or have a post to link up:
Don't Miss a Post, join my list!