Just back from Atlanta, I took a quick trip by Ikea to see what was new. What was meant to be a quick jaunt in and out turned into an hour and 1/2.  There's SO much to see in this fun store. I stopped by really to pick up a set of beautiful drapery panels that you've probably seen around blogland.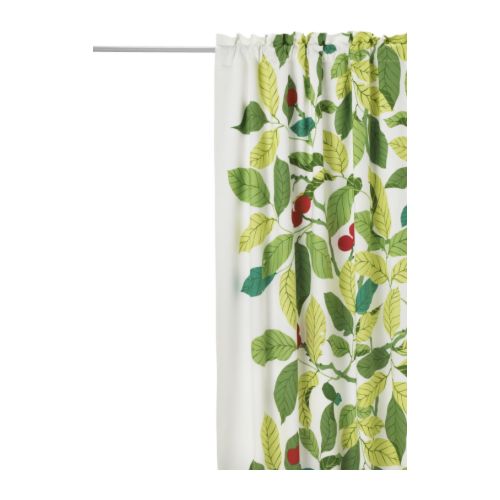 They are just adorable curtains and I love them.  I'll show you the whole room we have in mind for these very soon from one of my online clients.  It's going to be a really fun master bedroom redo.
So, let's see what else Ikea has these days.  I totally did not think I would like Ikea all that much until I visited in person almost 2 years ago.  Then, I really understood what all the hype was about. It's a very fun store with SO many great things.  The storage items are one of my very favorite things they have, as you will see.  Check out this post if you'd like to see more pics from my first trip there a couple years ago.
The famous Ektorp sofa was front and center.  This fabric was a yummy oatmeal colored linen-like fabric. 
And get a load at the price.  I mean, really you can't beat that for a slip-covered sofa.  I've heard good things about their sofas.  Anyone have one who can chime in on this one?
Here's the Ektorp in the classic white slipcover. 
What a deal! I can hardly get over the prices.
What I love about their displays is that they have all the items tagged and which department you can find them in.  Nice to see how they are used together.  This store is monumentally GI-NORMOUS!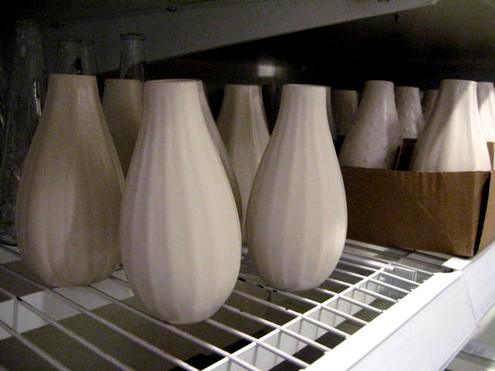 These cute little vases were $1.99 each and they would be great in a display.
The Ektorp chair in white or pink:
So many storage and bookcase options.
As well as storage containers and boxes.  You can definitely get yourself organized and do it cutely at Ikea.
I've seen these  Billy bookcases all over blogland and one of my friends said she has some of them.  What a great price and they can be spruced up with some crown molding.
Lots of great looking things to see.
Complete kitchen and dining displays.
Even though it's primarily contemporary, there's a lot to like in this store for Traditional lovers too.
And I've heard that a lot of folks are using Ikea for their kitchen cabinets.  Cost effective and pretty.
More cabinets
Artful arrangements.
I think all of these chairs were $79 each, a great deal.
More fun storage.
Beds and bedding.
Classic and serene.
How do you like these colors?
Melamine dinnerware in such pretty colors.
Love these!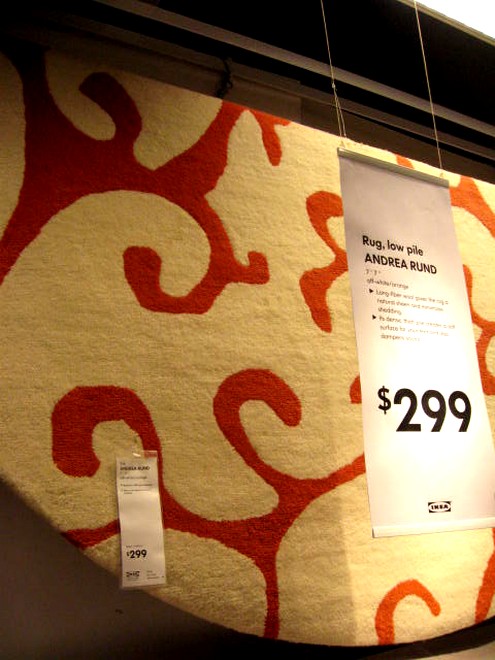 This pretty and colorful orange round wool rug was not a bad price at $299.
And how cute is this for I think around $30.  I think it was about 4×6 or so.  Not wool, but still just adorable.
Here's the chair that goes with those panels.  This fabric just makes me smile big time!
More pretty throw and pillows, you know how much I love black and white.
Crewel pillows were very pretty.
These shelves were very cool for $19.99, lots of colors to choose from.  You could always add your own bracket underneath to make them more cottagey.
More shelves and brackets, all reasonably priced.
Check out these cute clocks for $9.99.
Here we are in the storage and organizing area.   So many cute things to choose from.
Love the brown too.
Here are some like the cardboard ones I decoupaged last year.  Remember these?  You could easily do the same to these inexpensive Ikea ones, at $2.99 for a 5 pack, a real steal.
Soooooo much to choose from.
And plenty if you don't want to decoupage, colors galore.
Cute lamps and lighting, Ikea has it all.
Shades a plenty.
If you haven't had the chance to spend a few hours in Ikea and there is one close to you, I hope you'll take the opportunity and go.  I hear the cinnamon rolls are killer, as well as the Swedish meatballs, so you could really make a day of it.  It could take hours to totally see everything. Not kidding!
I bought this set of 2 storage boxes for my office space, at $7.99 for the pair.   You have to put everything together from Ikea, but that's fine with me.  These should hold file folders just fine.
And this paring knife, which I desperately needed a new one, was $6.99.  And I bought a couple of REAL plants too, so that was it for my day.
And no, Ikea is not paying me to say any of this. I just think it's a very cool store and the prices are SO reasonable.  I can definitely see why people shop here.  If I needed more, I would definitely keep them in mind.
Don't Miss a Post, join my list!