Last week, I shared the beautifully renovated 1960's home in Buckhead of the Southeastern Atlanta Designer show house Part 1,  which happens every spring.  It was such a fun house to tour, with gorgeous designs and so many talented designers taking part in the house.  Today, I'm back with Part 2, so you can see the rest of the house. This is one big and rambling house, there's so much to see!
I hope you're enjoying this one! All the designers are listed on this page on the Showhouse site. I've got a few more WOW spaces to share this week.
Wine Cellar:  I missed the designer card on this space, but it's amazing.
Those large glass and metal doors are so beautiful.
A bathroom off the man cave.
Man Cave:  William Peace Designs
This space was magnificent and truly a man cave with deep and moody colors and vibe.
Now we're moving to the upstairs floors.
Peeking back down to the entryway foyer and those beautiful marble floors.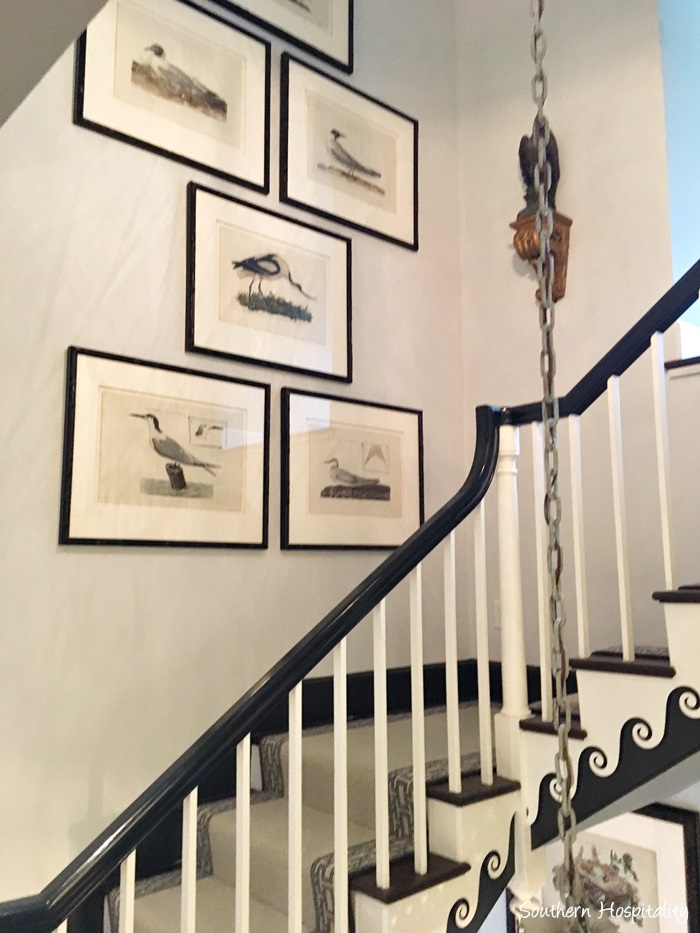 Bedroom 1:  Mark Simmons Interiors
Bedroom 3:  Sarah Bartholomew Design
Are those stairways something else?
Playroom: Summerhouse
Bedroom 4:  Bridget Beari Designs
Upstairs Laundry/vestibule:  Minhnuyet Hardy
Art Study:  Gordon Dunning
Guest Suite:  Tracery Interiors
Bedroom and Bath 2:  BD Jeffries
I didn't get a great shot of this space, it was darker and hard to photograph.
That's it for this year's Spring tour of the Southeastern Designer Showhouse. I hope you all enjoyed the pics as much as I enjoyed sharing them with you.  It's open to the public through May 14th and you can get tickets here!
I've got a ton of pictures to share with you all of my trip to High Point and the furniture market this year.  It was overwhelming and inspiring all at the same time.  I saw some favorite furniture brands that I really love and I'll be sharing extra posts on those as well as some overall recaps on all the things we saw and the showrooms we visited on our tour.  There were 10 of us and we had a set schedule of showrooms that we took in for 2 days.  I'll be back soon with the first part of that! It was so much fun to see in person. It rained both days we were there so the weather was horrible, but we made the best of it.
Don't Miss a Post, join my list!