March is speeding by fast and I've got one more area to share my spring decor with you. The mantel and kitchen shelves are two spaces I like to spruce up for the seasons and I had fun with the mantel this time. I kept my mirror up there and added lots of blue and white and a pretty lake canvas painting I had on the screened porch last year. The colors are great for this time of year.
I added some faux greenery from Target that I found last year in the vase and it's a simple arrangement for spring. You can find the canvas print here (affiliate link).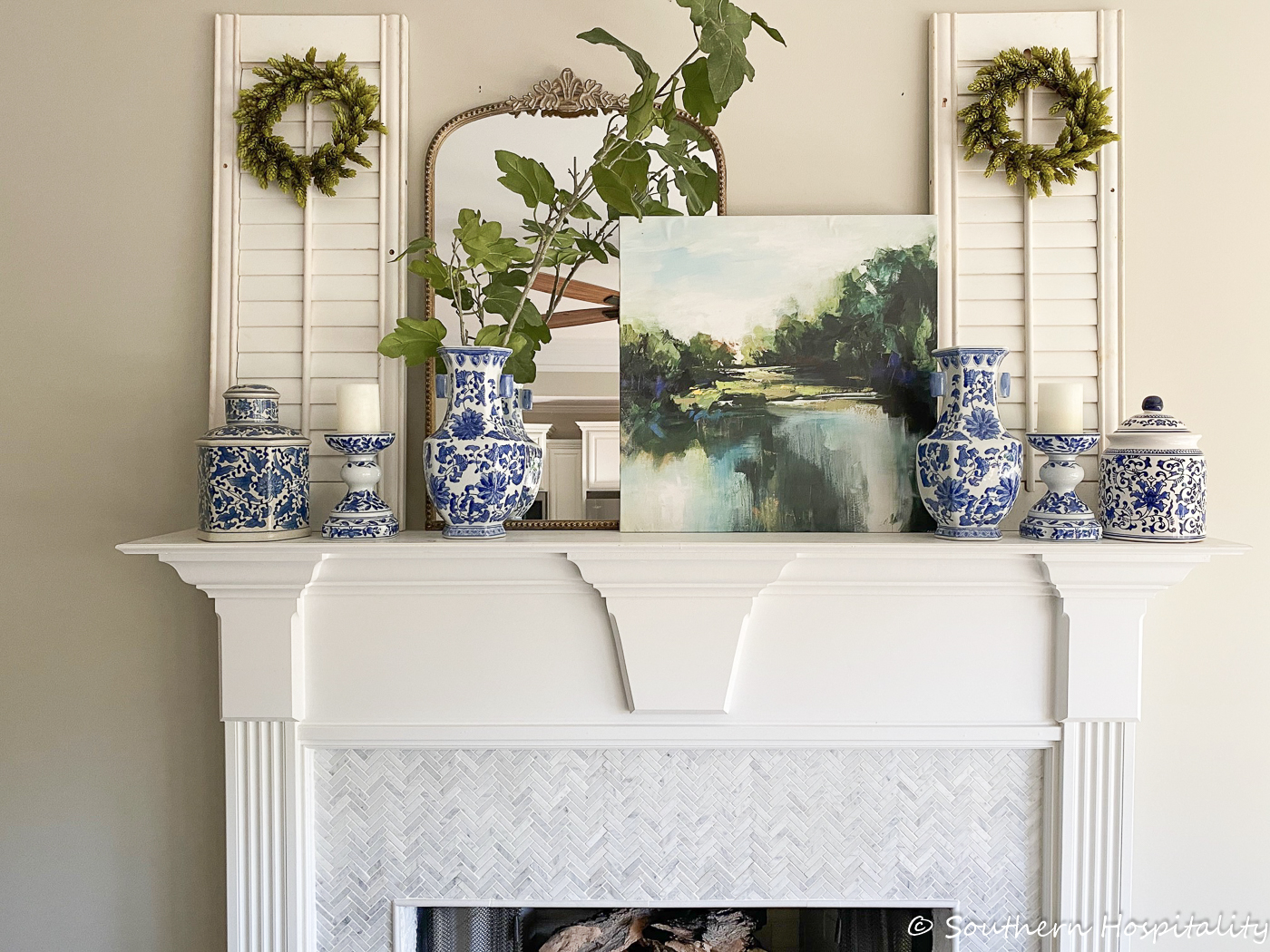 I love this painting, it sets a nice mood for spring.
I've been collecting blue and white pieces for years and have used them off and on and now I'm decidedly using lots of blue and white. I love how it looks in our home. My best sources are Homegoods, TJ Maxx, Ross, estate sales, and yardsales. Even thriftstores have some pieces here and there.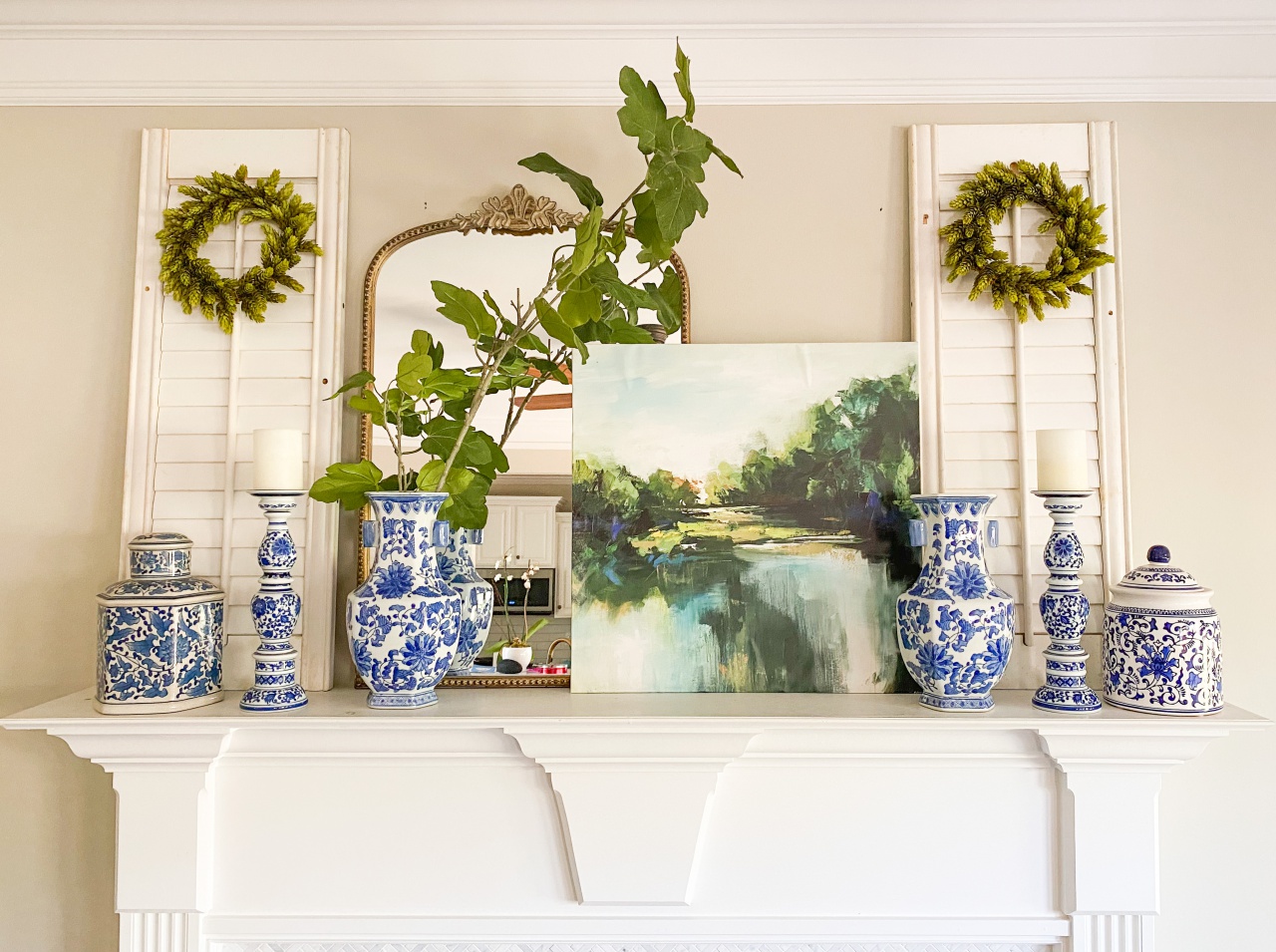 Here's another version of the mantel with a set of candlesticks I was just gifted from a new to me company, All the Decor. It's a site with lots of vintage items that have been carefully selected and curated for sale. From original art to jewelry, home accessories, vintage pieces, books and lots more, check them out for yourself for a host of unusual and one of a kind items.
These vintage candlesticks fit in seamlessly with my collection as well. I'm happy to add them!
Here are a few blue and white pieces I've spotted recently online.
This blue and white temple jar from TJ Maxx is a beauty and not a bad price (affliate link):
I like to use what I have in new ways every season and I challenge myself everytime.
I have enjoyed this mirror I bought last year from Decor Steals. It's a flash sale site, but here's one similar from Home Depot.
In the sitting area off the kitchen I keep the open shelves pretty simple for spring. My white dishes always look good and a little greenery keeps it very fresh and springy.
Of course, I had to add a couple of bunnies. If you've been with me a long time, you know I have a fondness for bunnies and I've had to pare them down over the years, but I've kept my faves.
I enjoy these open shelves that I installed a couple of years ago, they make this part of the kitchen interesting to look at.
One of my favorite bunnies that I found years ago in a decor shop and also that bunny painting that I have held onto forever.
Faux tulips are always great for spring. I picked these up at Magnolia in Waco a few years ago.
This bunny was a yardsale find years ago and I keep him around too.
I hope you enjoyed a peek at my spring mantel and breakfast area. I just use what I have and try ti reimagine it in new ways. Thanks as always for stopping by!
Don't Miss a Post, join my list!