I'm back again with more pics from High Point. There was so much to see up there, it's impossible to get it all in on one post, so today I'm sharing Part 1 of the pics that I took from the massive mansion, Adamsleigh.  Here's a little about this magnificent estate home.  It was built by John Hampton "Hamp" Adams, co-founder of the Adams-Millis Corporation and one of the early titans of High Point's flourishing textile industry.  The 15,000 s.f. home  was christened as Adamsleigh in 1931 by his family and the vast estate of more than 13 acres included tennis courts, a caretaker's cottage, a pond, and two swimming pools.
Not too shabby, right?!
Here are a few of the features that are unique to this home:
a three story spiral tower staircase forged from a single piece of wrought iron
Wood-paneled walls with a secret entrance
One of a kind, plaster-molded ceilings
Renaissance-style mantels with ornate, detailed moldings
Art-deco bathroom moldings
Intricately detailed, hand-forged wrought iron across windows and doors.
Here are all the designers involved with the Junior League Showhouse:
India Miller – Entry Hall, Stair Tower
Ann Legette – Library
Miles Redd – Living Room
Suzanne Kasler – Den
Bradshaw Orrell & Randy McManus – Sun Room and Back Terrace
Eric Cohler – Sun Porch
Jack Fpillips – Upstairs Hallway, Daughter's Room #1 & Bathroom, Upstairs Hallway 2
Lisa Kahn-Allen – Owner's Sitting Room
Warren Kessler – "His" Bedroom
Traci Zeller & Lisa Mende (who I got to meet in real life!) – "His" Dressing/Bathroom
Robert Brown – "Her" Bedroom & Dressing Room
Kara Cox – Daughter's Room #2 & Bathroom
Leslie May – Maid's Room
Debby Golulka – Guest Bedroom #1 & Bathroom
Megan Winters – Guest Bedroom #2
Circa Interiors – Prohibition Room
Jane Matteson – Entry
Anita Phipps – Men's Room
John Loecke & Jason Oliver Nixon – Breakfast Room
Jeffery Muse – Dining Room
Leslie Moore – Kitchen & Enclosed Back Porch
Patti Allen & Stephanie James – Auto Court
New Garden Nursery – Auto Court next to boutique & circle drive
So, are you ready for the tour? Instead of trying to match up all the rooms and designers, I'm just going to show it all to you. I didn't make notes of all the rooms and which designers went with each, so I don't want to mis-identify anything.
This shot from the website captures it much better than I could.
Entry way and spiral staircase.
Pretty sure this is "His Bedroom"
And I think this is "Her" bedroom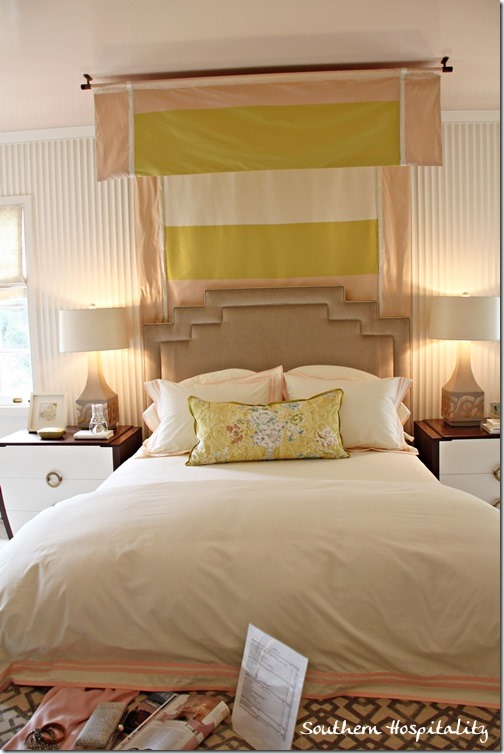 Note the original plaster walls, aren't these so unique as well as the plaster ceilings.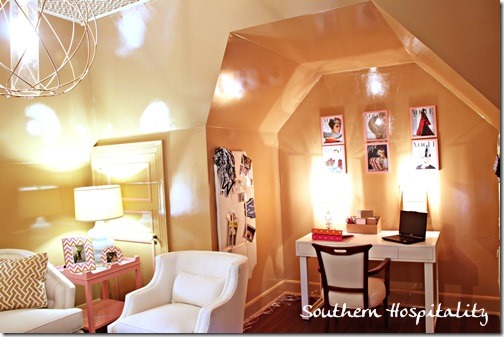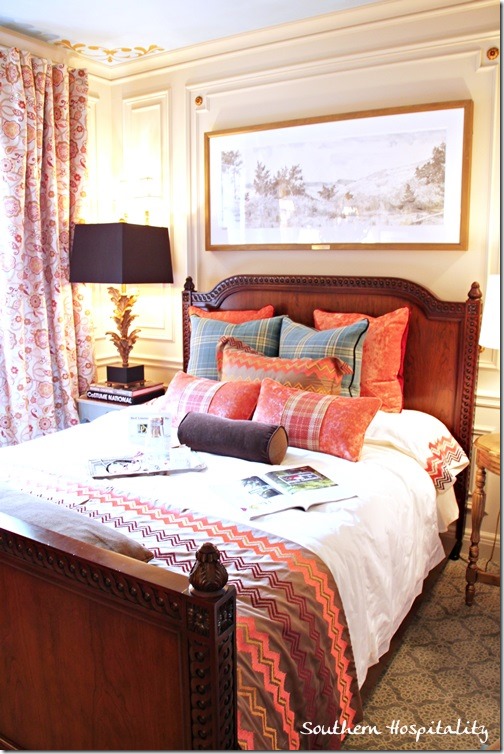 Another very unique ceiling detail.
I think this was the den, Suzanne Kasler's room.
Details on drapes
Boxed cornice details
Another view of spiral staircase
Stay tuned for Part 2, a little later.  It was such a huge place, it's impossible to capture it in just a few pics and I'm sure you all love the tour as much as I did.  At 15,000 s.f. you could easily get lost in this place!
Don't Miss a Post, join my list!