There is so much to take in when visiting Savannah, so today I'm back with a little more of our day spent wandering the streets and squares of this beautiful historic Southern city.  It truly takes days to see everything there and I really want to go back again soon.  I don't want to wait another 10 years to explore more of charming Savannah.  If you missed Part 1, be sure and catch up with that too.  The squares of the city are such a part of its charm and appeal and we saw just 2 or 3 of them this time around.  Old historic homes and townhomes line these squares and seeing them is an amazing sight too.
So, today, I'm sharing some of the sights of Savannah. Hope you enjoy the short tour, but long on pics post.
Savannah has many churches on the squares and this is just one of them.
This beautiful red door caught my eye.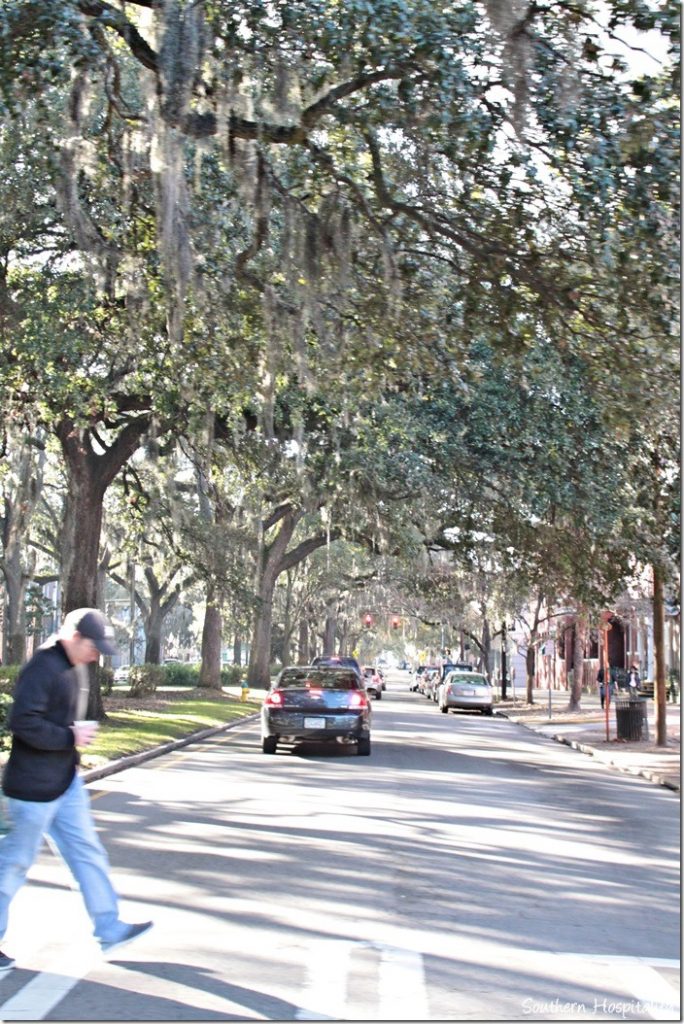 Savannah's moss-lined trees overhanging the boulevards are a beautiful sight as well.
Moss grows on these old live oak trees and the coastal weather is perfect for it.
One of the squares and statues that you'll find in Savannah. So much history to see and read about.
Row houses are common on the squares too.
This is one of the most famous landmarks in Savannah, the Mercer Williams house, made famous in the book, Midnight in the Garden of Good and Evil. When I was there in the mi-90's the book was out and there were tours of the places mentioned in the book. I did a tour of Bonaventure Cemetery back then and that was fascinating. I also bought a signed copy of the book at the local bookstore back then and still have it.
What an entrance, right? They do tours of the house now.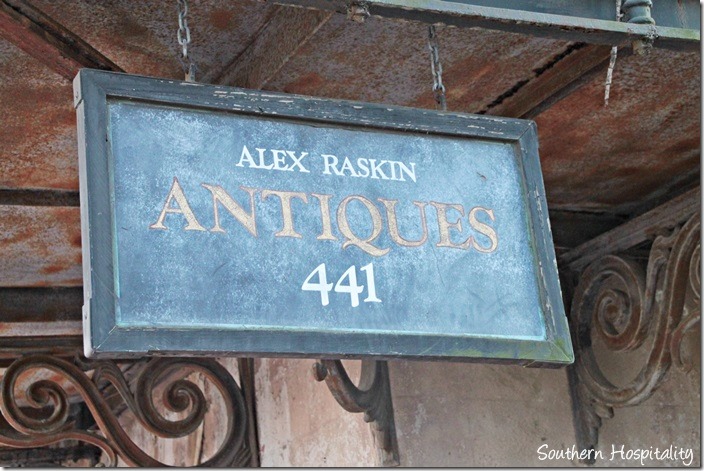 On the same square as the Mercer Williams house is Alex Raskin Antiques, a huge mansion of a house that takes up a whole block, filled with antiques 4 floors high.  What a sight this was!  This old mansion is crumbling inside, but it's still a beautiful place to behold. You can imagine how she looked in her glory days.  Maybe one day someone will restore this old beauty.
The exterior of Alex Raskin Antiques.
The four of us stayed at Whitecaps together and had a blast:  Jen, me, Lucy, and Beth.
I love looking at the architecture in Savannah, so many beautiful  photo ops.
Building details.
Red berries against a stucco house.
Top of the front porch ceiling.
A statue on the front porch.
Creeping vines on the stucco and an iron railing.  Doesn't all of this just scream Savannah ambiance?
I think this means the house was built around 1870.  What gorgeous details.
These were just sitting outside, this pair of beautiful old chippy doors.
Inside was a treasure trove of fine antiques. These antiques, I'm quite sure, are out of my price range.  Downton Abbey came to mind.
Beautiful old clock.
Furniture everywhere you looked, literally 4 floors worth.
Beyond the furniture, I couldn't help but notice the crumbling plaster and all the details in this grand old house.  Look at that ceiling!
One of the stair cases.
Mirror and lamp and lots more.
Period furniture and anything you can imagine.
Chock full of things that you've never seen before.
My heart still goes pitter-patter on pieces like this.  Vintage patina wood, gorgeous.  Some things don't need to be painted.
A pair of French looking chairs, so elegant.
Old frames hanging on the plaster walls.
Chairs and more galore.
Another beautiful old mirror.
On the top floor, we walked out to a balcony and saw this humongous building next door.  These are some stately homes and buildings.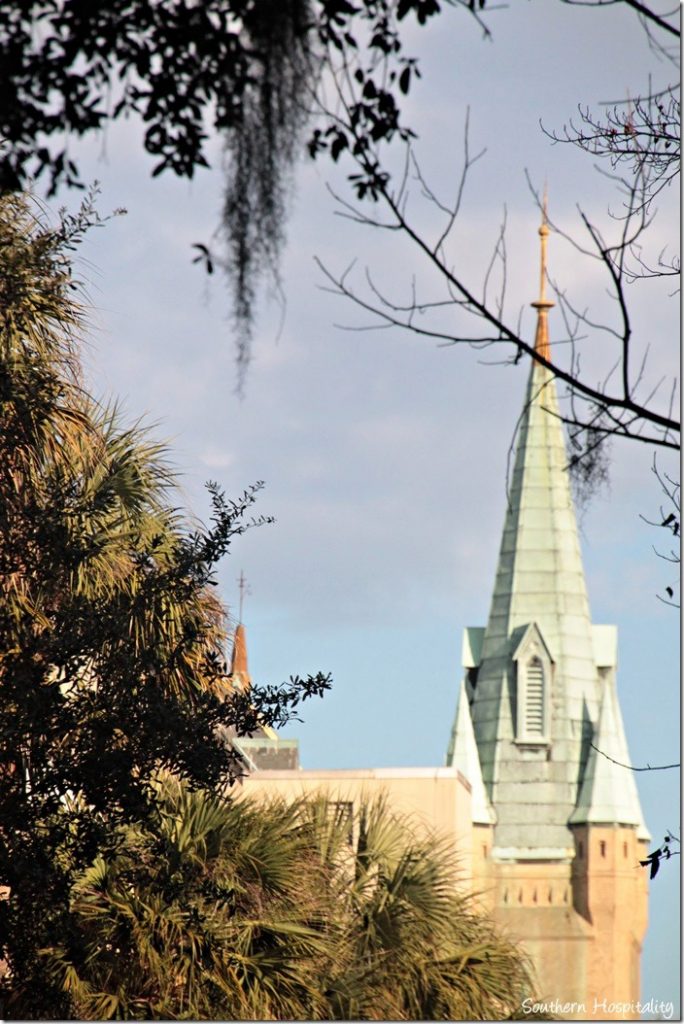 More views from the street, a beautiful steeple.
The Forsythe Park fountain is one of the most popular sights in Savannah.  Isn't is just gorgeous?  I remember this from my earlier visits.
The Armstrong House
More iron details on the fences.  So pretty!
I just had to pose in front of this house and sign.  True Savannah architecture and there's a beautiful backdrop everywhere we looked.
So, that's my wrapup of this tour of Savannah. I sure hope you enjoyed going along with us.  I can't wait to go back, it's definitely one of my favorite Southern cities!
Do you want to go now?
Don't Miss a Post, join my list!