While I was in Mobile touring the Southern Romance home, we got a chance to walk around the Oakleigh historic district and take it all in.  There were 4 of us who decided to walk to the cafe for lunch, which was in the neighborhood.  It was fun to stroll through these oak-lined streets and take in the history.  I love old neighborhoods like these and can just imagine what it must be like to grow up in one.
This sweet lady on the left is a resident around this neighborhood and she told us lots of fun tidbits along the way.  I'm not going to talk all the way through the tour, but just enjoy these gorgeous old homes for what they are.  So happy that many neighborhoods like this have been saved all over our country.
Rapier Ave. is where the Southern Romance home is located, so if you are in the Mobile area, take a drive by and look at the house.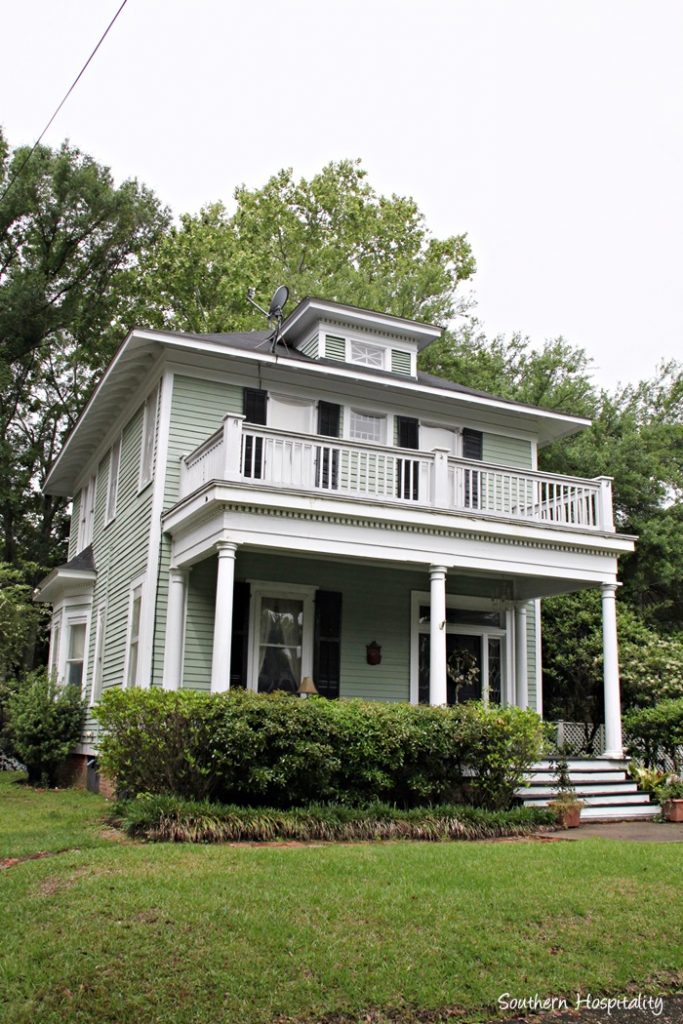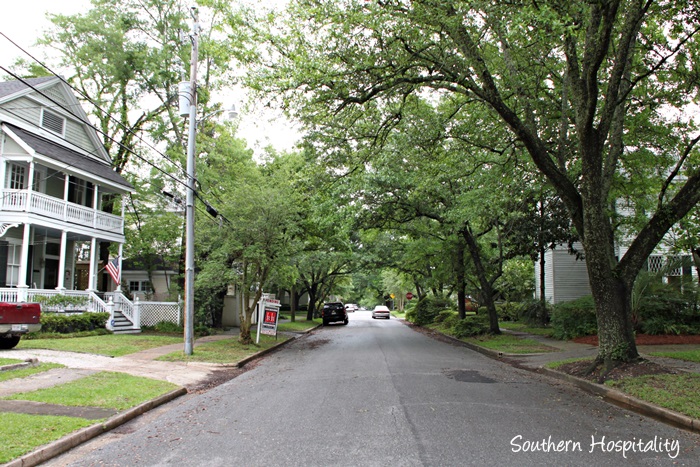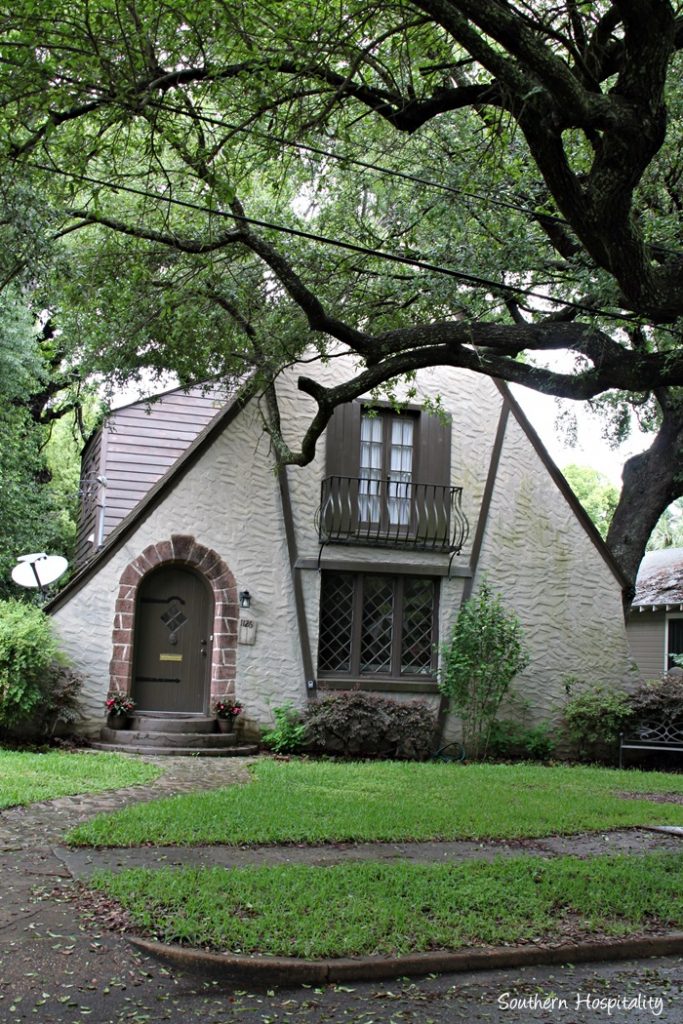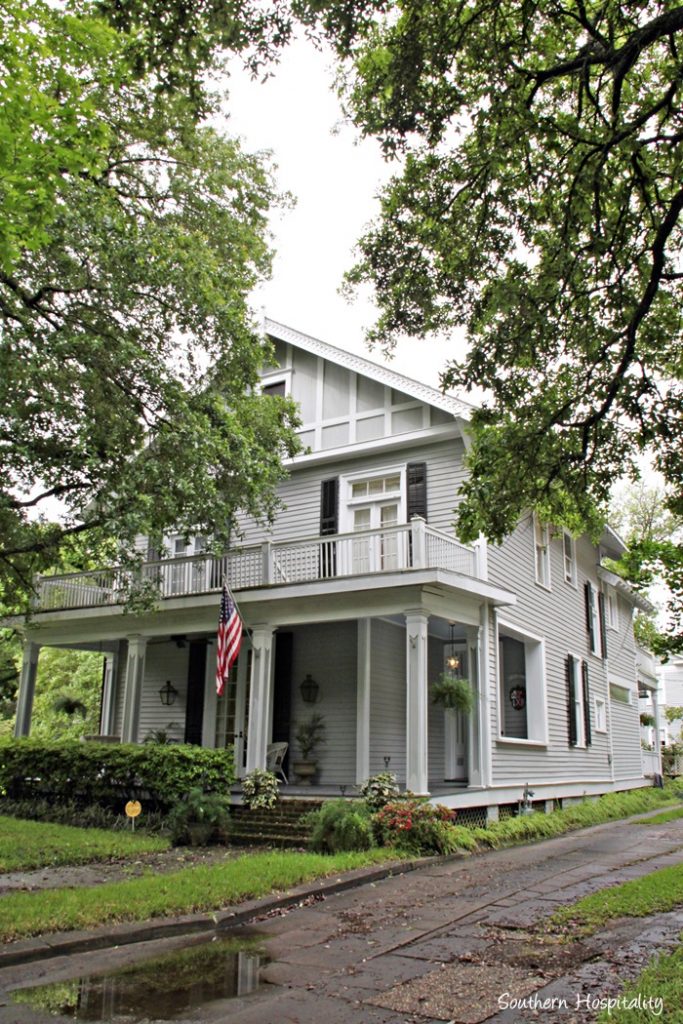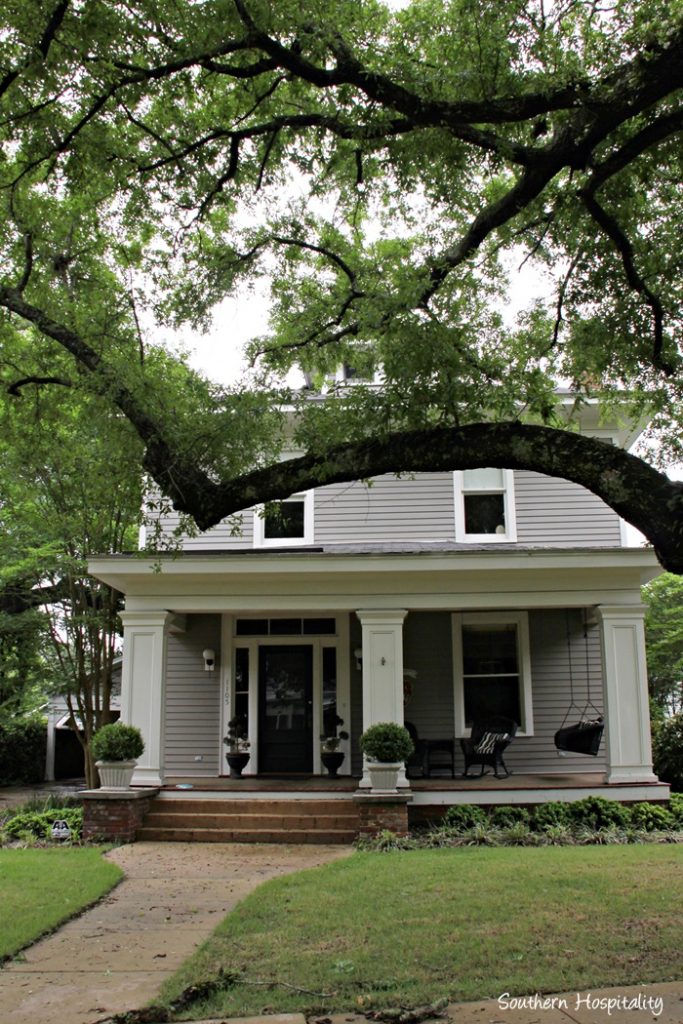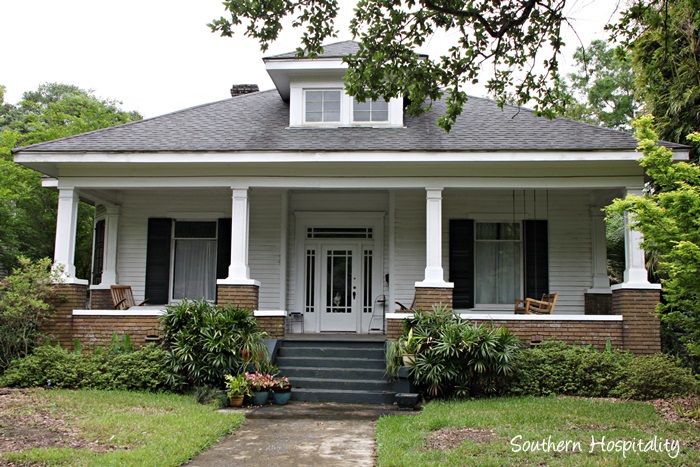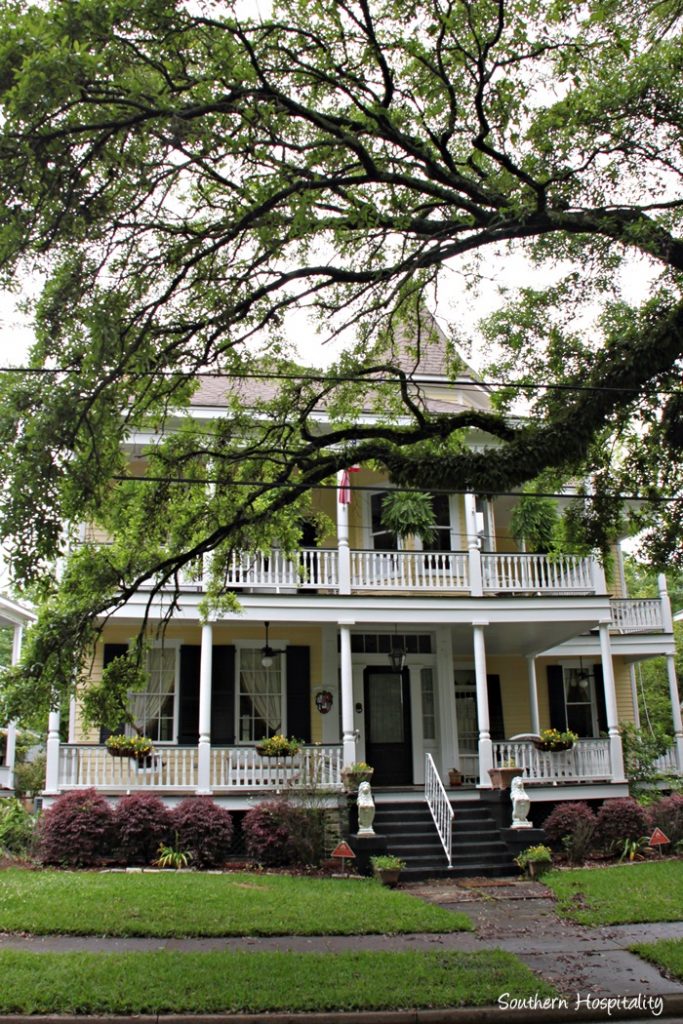 These old homes have a high distinguished designation with the city of Mobile and these plaques are coveted.
This white house with black shutters might have been my favorite.  So charming and Southern!
You can definitely see why this neighborhood is called Oakleigh, can't you?
One house in particular has a historic Oakleigh sign in the front yard.
A beautiful old Southern mansion.
We ended our tour with lunch at the Cream and Sugar Cafe and what a treat the whole entire day was for us.  I thoroughly enjoyed my walking tour through historic Oakleigh in Mobile, AL.
Don't Miss a Post, join my list!