Thank you all SO much for coming by and linking up to my Top Projects party.  Ya'll really showed it off and I am so impressed by all we collectively accomplished this year.  Bravo to  all of you.  I wish I could take the time to highlight so many of your projects, but just know that I think you are all awesome.   It will take me days just to go through all the links.
Now, for that project procrastination thing….
Oh, I've got a bunch of them. So, let's spur each other on to getting some of those mundane tasks done.  You know the ones.  Like touching up the grout or caulk on all that white bathroom tile.  Or putting the last layer of caulk around the seam in the granite and backsplash in the kitchen.  Yep, guilty!
Those little things are the ones that get put off for months for me, since whenever they come to mind, I toss that thought aside til another day. But, now that Christmas is over, it's time to tackle a few of them.
Like this one.  My closet.  No excuse for this pig-sty of a closet, it's all mine and I have ignored it for months. 
Tell me I'm not alone, please?!  I wish I was better at keeping this space cleaned up, but it seems to stay out of control.  It's tall and skinny.
With shelves all the way up the walls.  I can get a lot in here, the problem is, those clothes need to be cleaned out. I don't wear half of them.  Time to get busy.
And uggghhh at the junk drawers.  You know that pretty dining room I have?  It's hiding a big secret.  The drawers in my sideboard are trashed! I have even cleaned out these junk drawers.  I throw a few things away and just rearrange my junk.  Time to take action!
So, January will be devoted to decluttering my spaces.
I invite you to join me, won't you? 🙂  Tell me about your decluttering projects and make me feel better.
Happy New Year, my friends!  Here's to 2011!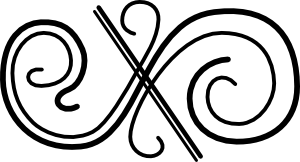 If you haven't signed up for the MasterCard MarketPlace $100 giveaway yet, hop on over and do so.  It ends today!

Don't Miss a Post, join my list!