Hi, y'all!
First, let me say that some of you are apparently still having problems getting to my blog and seeing the current post each day.  I've gotten at least a dozen comments and Facebook posts saying that when you click here from a Bookmark or whatever, it takes you to an old post almost 2 weeks ago and you can't refresh to see the new ones.  I'm not sure what is going on for some of you, it's definitely not everyone, because a ton of you signed up for the giveaway yesterday.  My tech guy is stumped too, so the only thing I can tell you all is to keep trying!  I do post a link every morning from my Facebook page to the new post over here, so that might be another way you can definitely keep up and follow the link over. I'm hoping this issue resolves itself.  My Feeds are working fine and there are still lots of visits to my blog, so I'm hoping this is only affecting a few of you.  In the meantime, follow my Southern Hospitality Facebook   page for all the updates too.
Now, for the news of the day……
I started doing online consultations a few years ago and enjoyed helping many of you make over some of your spaces.  However, my time is more limited now, with running this blog full time and trying to keep up with it all.  I had to take a break last year while we were renovating this house and I'm not even finished with renovating the outside of my house yet either, so that's going to keep me pretty busy this year as well.  So, I've decided I'm not going to keep doing online consultations, but I will take on a few in person clients here in the Atlanta area, as those come along.
In the meantime, I've decided to start a new feature series, called Decorating Dilemmas and YOU all will be the feature.  If you have a room you need help with, send me 3 to 5 pics of that room and what you hope to accomplish in there.   You'll have to be OK with  me posting pics of your house on the blog!   I'll do a post on YOUR room, with your Before pics and I'll throw out some advice on what I think you could do with the room and I'll ask all my readers to chime in too.  That way, you'll get some great ideas and inspiration on what you can do with a particular room.
Doesn't that sound like fun? 
If you have a room you need help with, email me at:  [email protected] and I'll start a file and at least once (maybe twice) a month, I'll feature a space that needs help and we can all chime in with some FREE advice.  Please don't send more than 5 pics!
I think this could be a LOT of fun and that way you all can get some help and we all know how everyone loves to give their opinions.  I just ask that opinions be said in a gracious way, so as not to hurt anyone's feelings. We are all attached to our homes and love them, but hopefully this will be a way that y'all can get some help and I'll be able to keep up with the demand and all the feedback won't fall on MY shoulders.
I'll do my best to get your space featured and come up with some inspiration for you too!  I can't promise how long it will take to get your feature up, but I'll my goal is to keep this series going all year long depending on how many of you send in spaces that need help.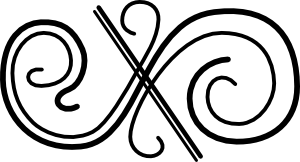 The winner of the Initials, Inc. giveaway has been posted on the giveaway page and the winner has been emailed.
Don't Miss a Post, join my list!