Back in February, we had a blogger event at Tybee Island and this is when I first met Michelle from Iron and Twine.  A delightful young newlywed who is fixing up her first home, Michelle recently found out she is pregnant with twins.  Now, that will change your world!  I adore Michelle and her home and I know you'll enjoy seeing it too.  It's a 1950's house here in the Atlanta area and she's already done some amazing things to it. I can't wait to see the nursery and those babies too.  Enjoy the tour!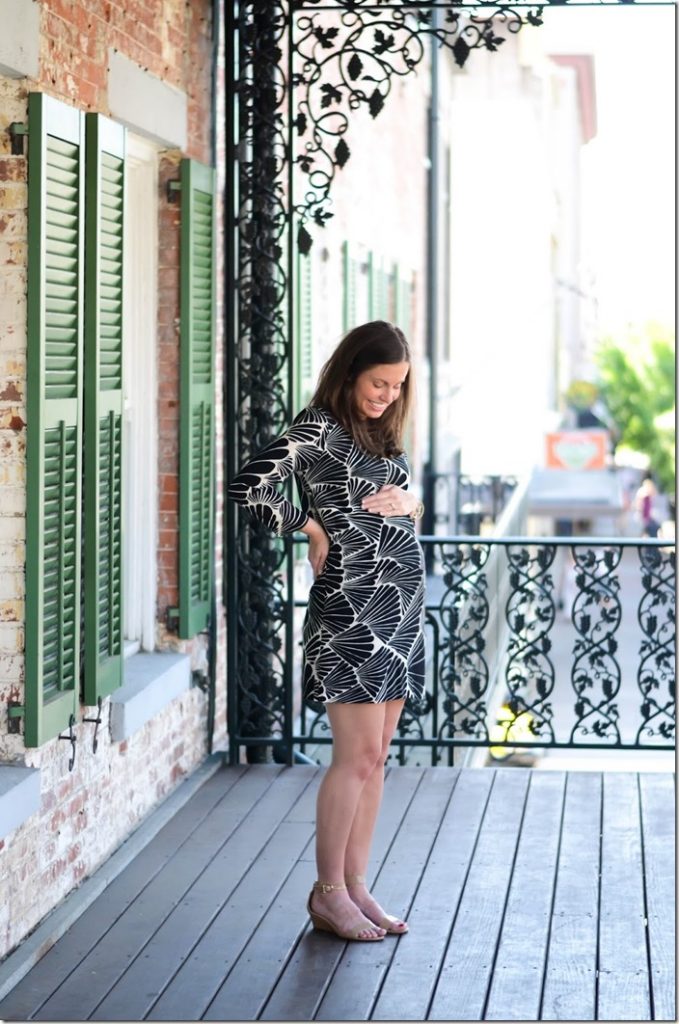 Here's Michelle with her beginning baby bump.  So excited for her new additions.
Michelle's style is casual, cottage, and comfortable and she's done a wonderful job with her living room.  Love the feel of this room.
Beautiful chair and pillow fabric.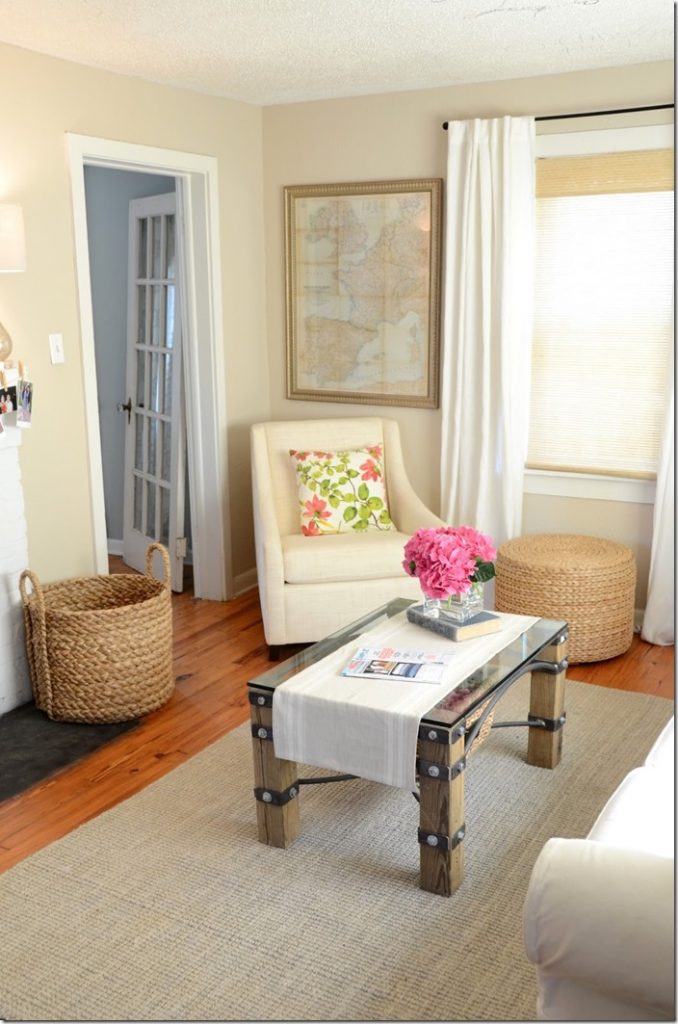 Mix of textures and a little color.
The dining room is also a fun space with those rattan chairs and round table.  Looks like a beach retreat.
Beautiful table setting and flowers on the table.
I love Michelle's easy style.
They did a major kitchen renovation and I think these are original cabinets, just painted white.  Looks so bright and airy now.
Check out the beadboard ceiling and the black knobs and pulls.  One stylish kitchen now!
Beautiful space.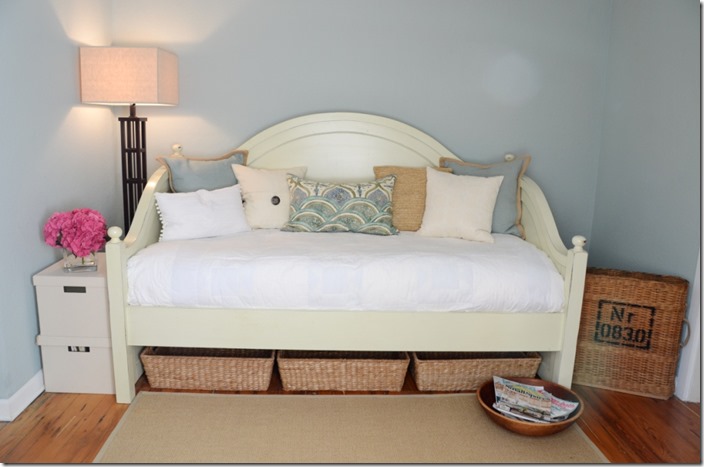 Guestroom with a daybed for guests.
Pretty vintage white armoire in the corner.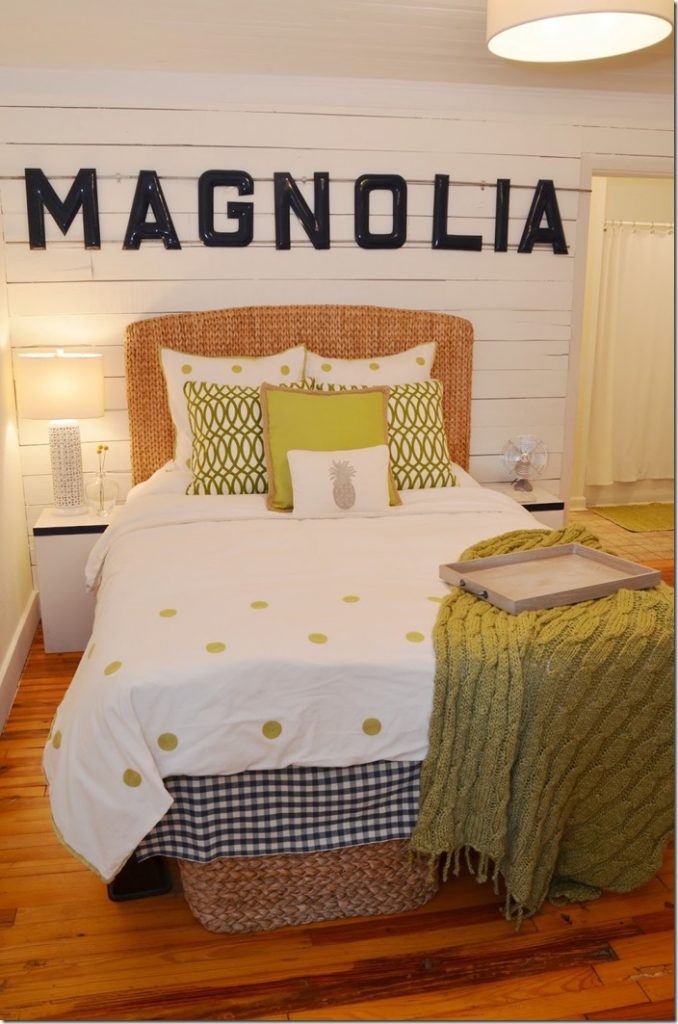 Master bedroom in green and white.  Magnolia has some significance to them as that is the name of the place they were married in Charleston, SC.
Beautiful pillows and bedding make for a luscious master bedroom.
Hope you'll stop by and say hello to Michelle and check out her pretty blog.  I'm looking forward to seeing more progress of their vintage home and the birth of their twins later on this year.  Babies are a blessing!
Don't forget Thrifty Treasures party will be back this Sunday afternoon, so get ready to join up!
Also, the winners are posted for The Nester's book giveaway and the HomeRight Paint Sprayer.  Winners names are posted on the Rafflecopter widget on each post.  I'm amazed at the people who do not reply to my emails when they win, so please be sure and check your emails.  If I don't hear back within a couple of days, I have to choose a new winner and I've had to do that several times lately!
Don't Miss a Post, join my list!