It's been 9 years since I featured Kim from Savvy Southern Style here on the blog. Her house has changed a lot since then, so today I'm doing a fresh feature!  Kim is not blogging anymore but you can find her still on Instagram at Savvy Southern Style and her blog is still up for perusal.
***************************
Another Southern belle living in Atlanta is my guest today for Feature Friday, Kim from Savvy Southern Style.  I know many of you know her already, but I thought it would be fun to highlight her beautiful home in North Atlanta.  It truly is a dream home, from my estimation and she and her hubby built the house themselves back in the mid-90's.  It is a classic style and Kim is a very talented decorator and her home is a beautiful combination of traditional and French Country style.
Enjoy the tour!
It's a beautiful traditional home on the outside and has such curb appeal.  Kim and her hubby have worked hard on their home and it is evident.
Inside is equally as stunning, this is the living room.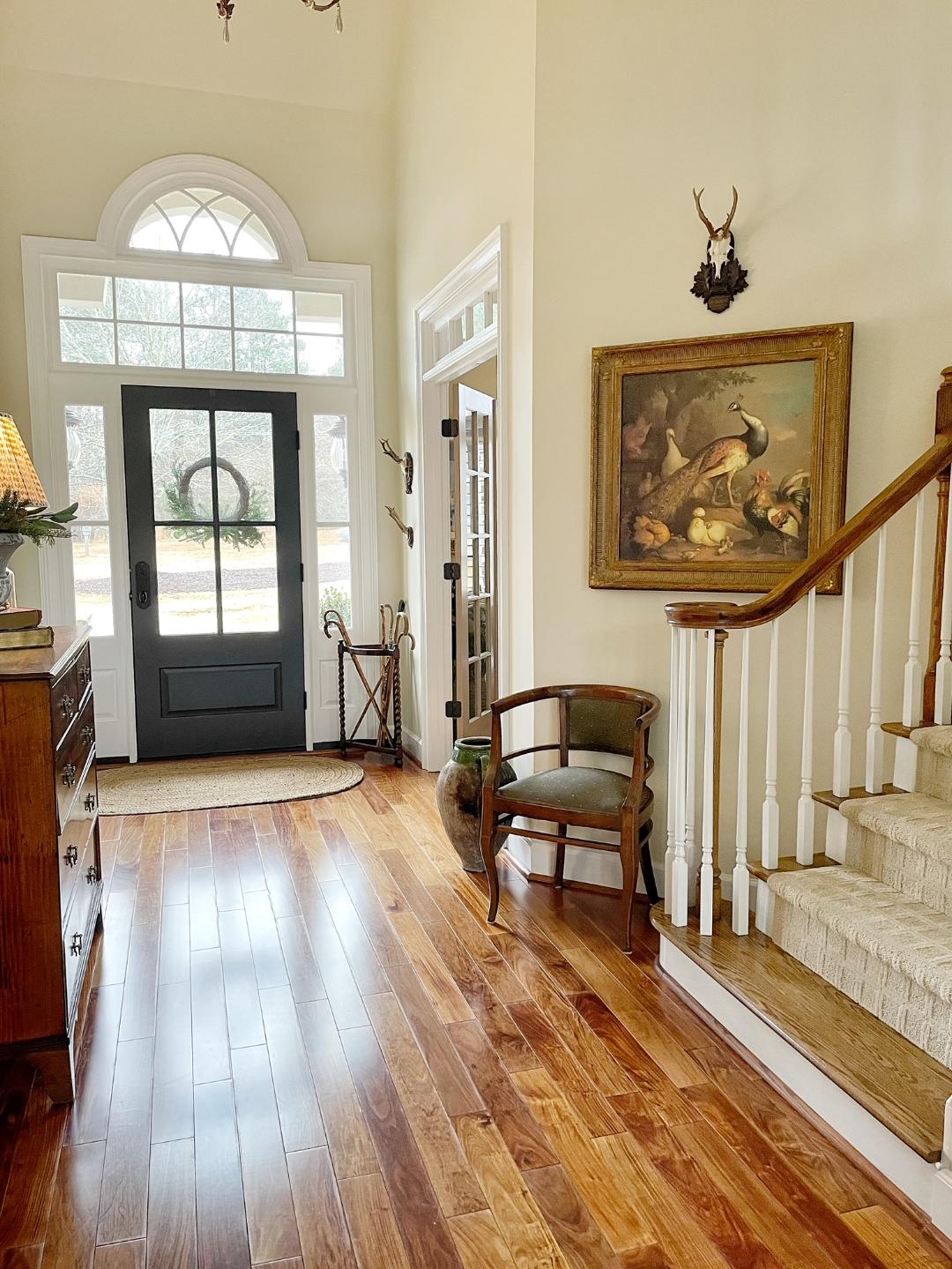 Kim has a great eye for antiques and has many pieces around her house, as well as vintage accessories.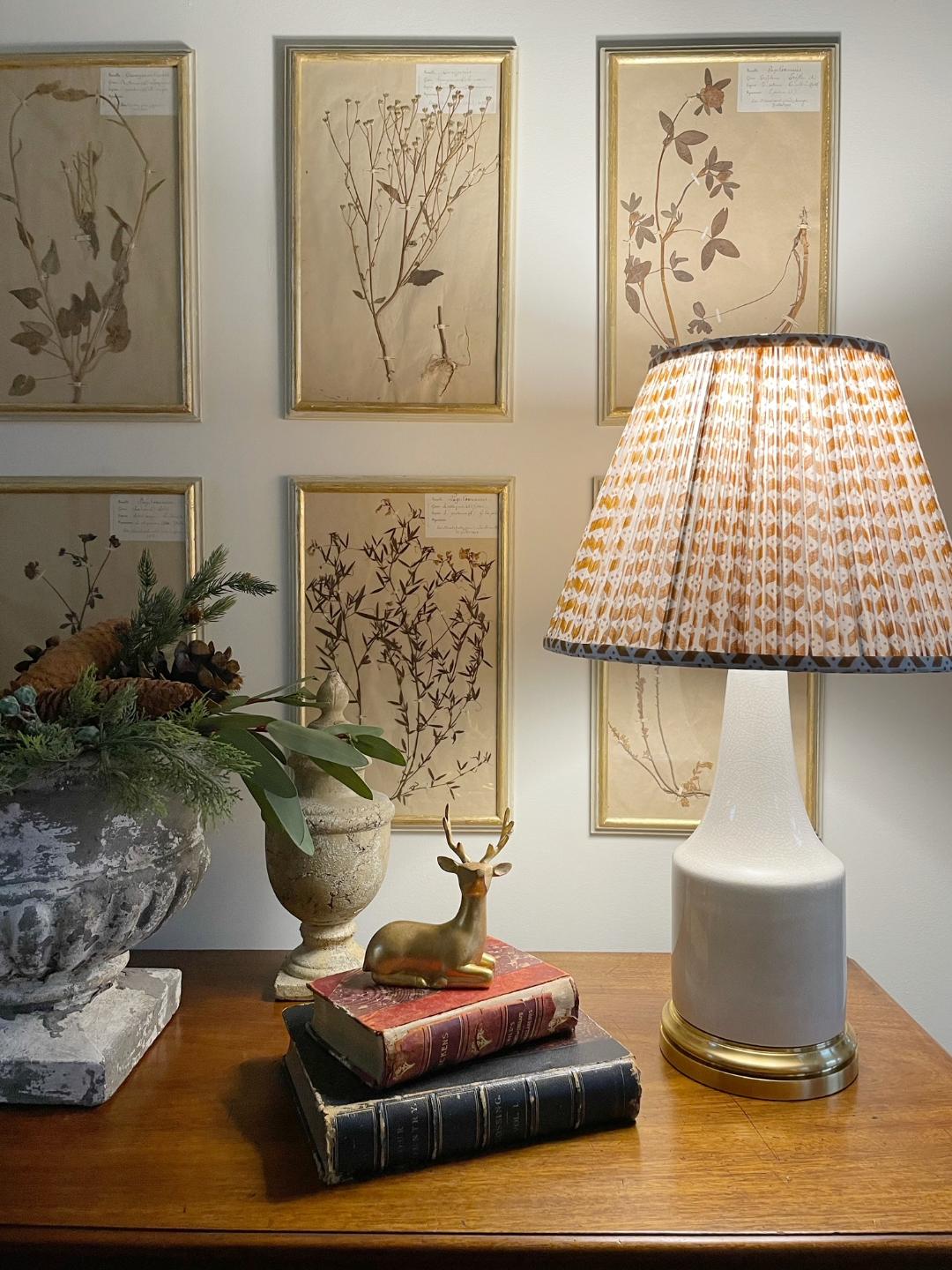 I know Kim changed her main paint color to a lighter shade and this is the new one.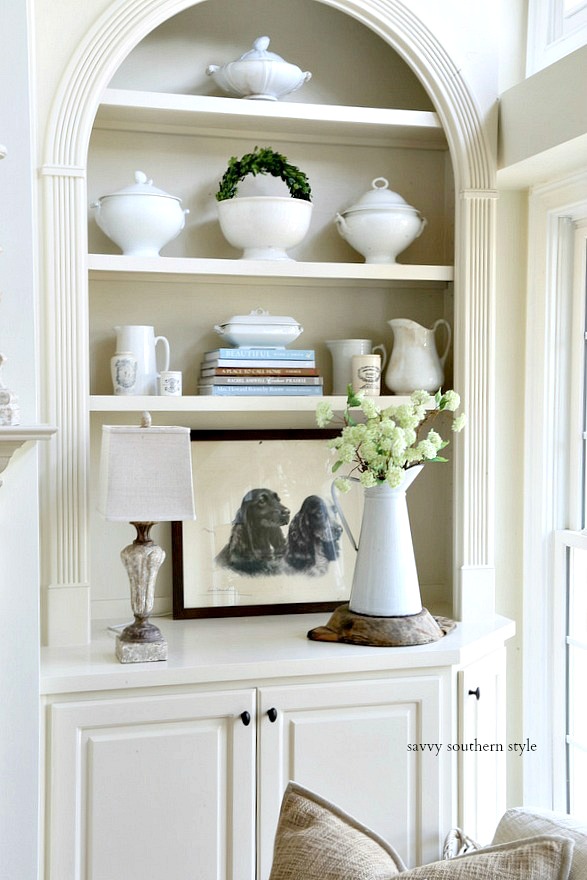 Her kitchen is equally stunning, open with a French Country vibe and another update was done last year with the counters and backsplash.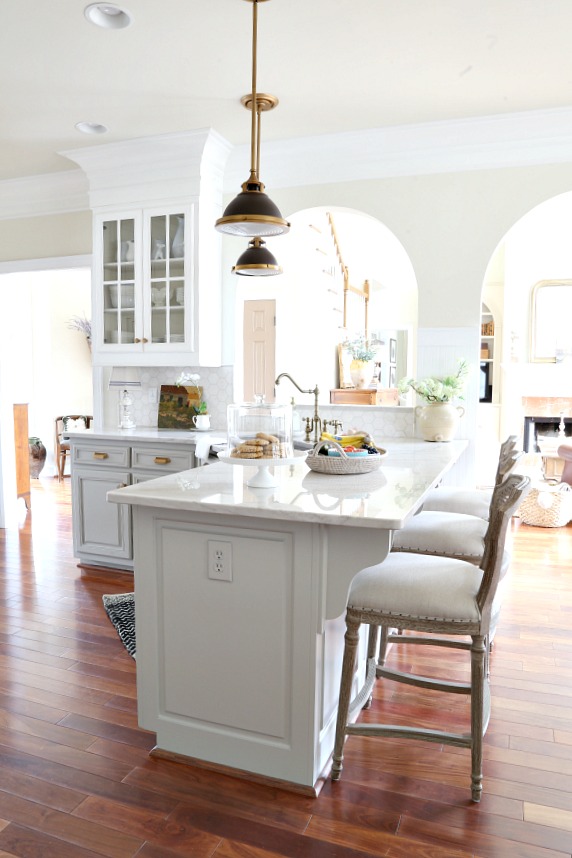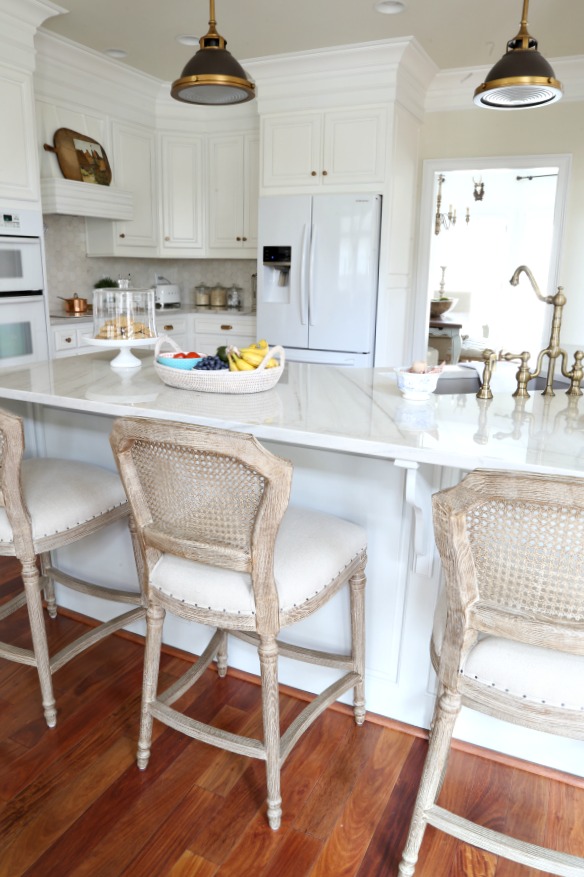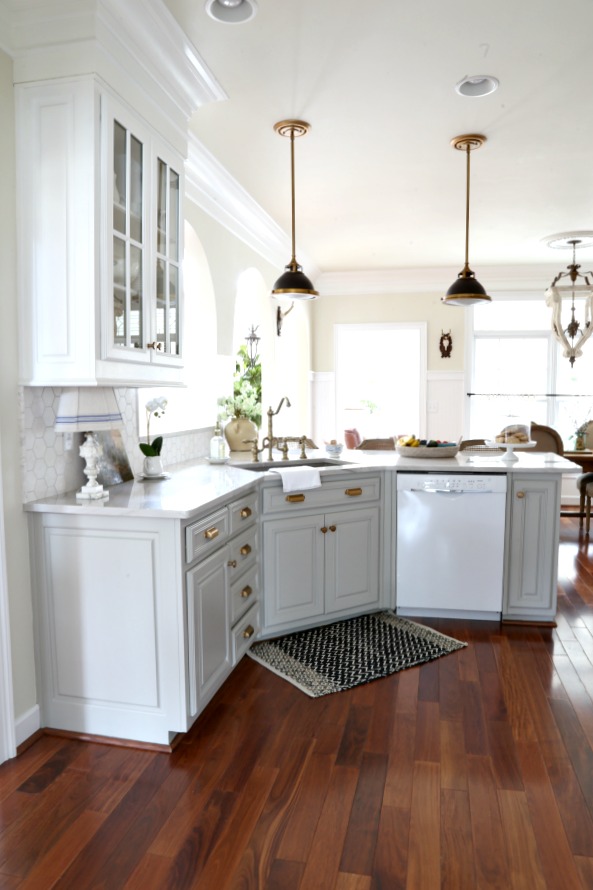 Breakfast area with table and chairs.
Love this shot of the dining room, so pretty and that's her cute dog, Bailey.
And her sunroom is the envy of everyone, I think. She changes it up for the seasons.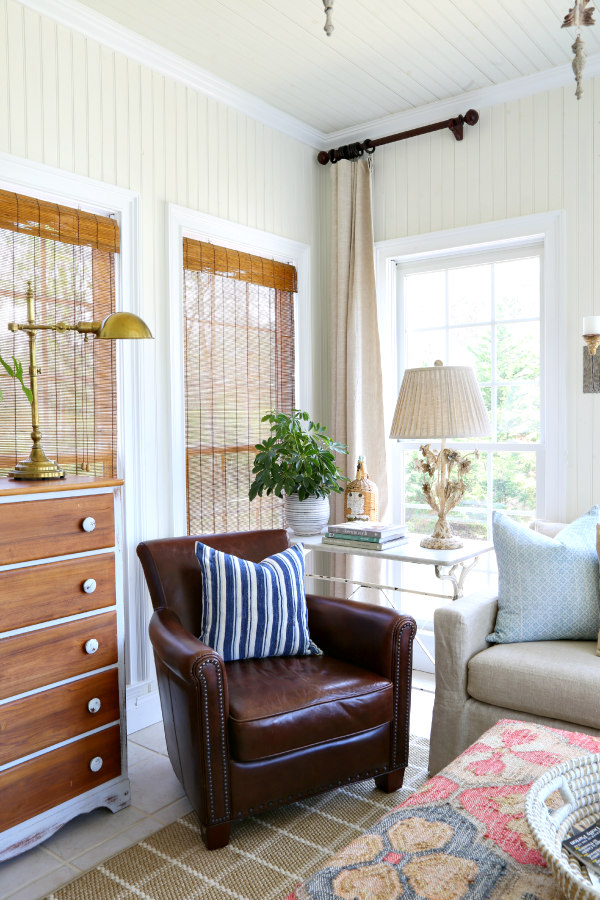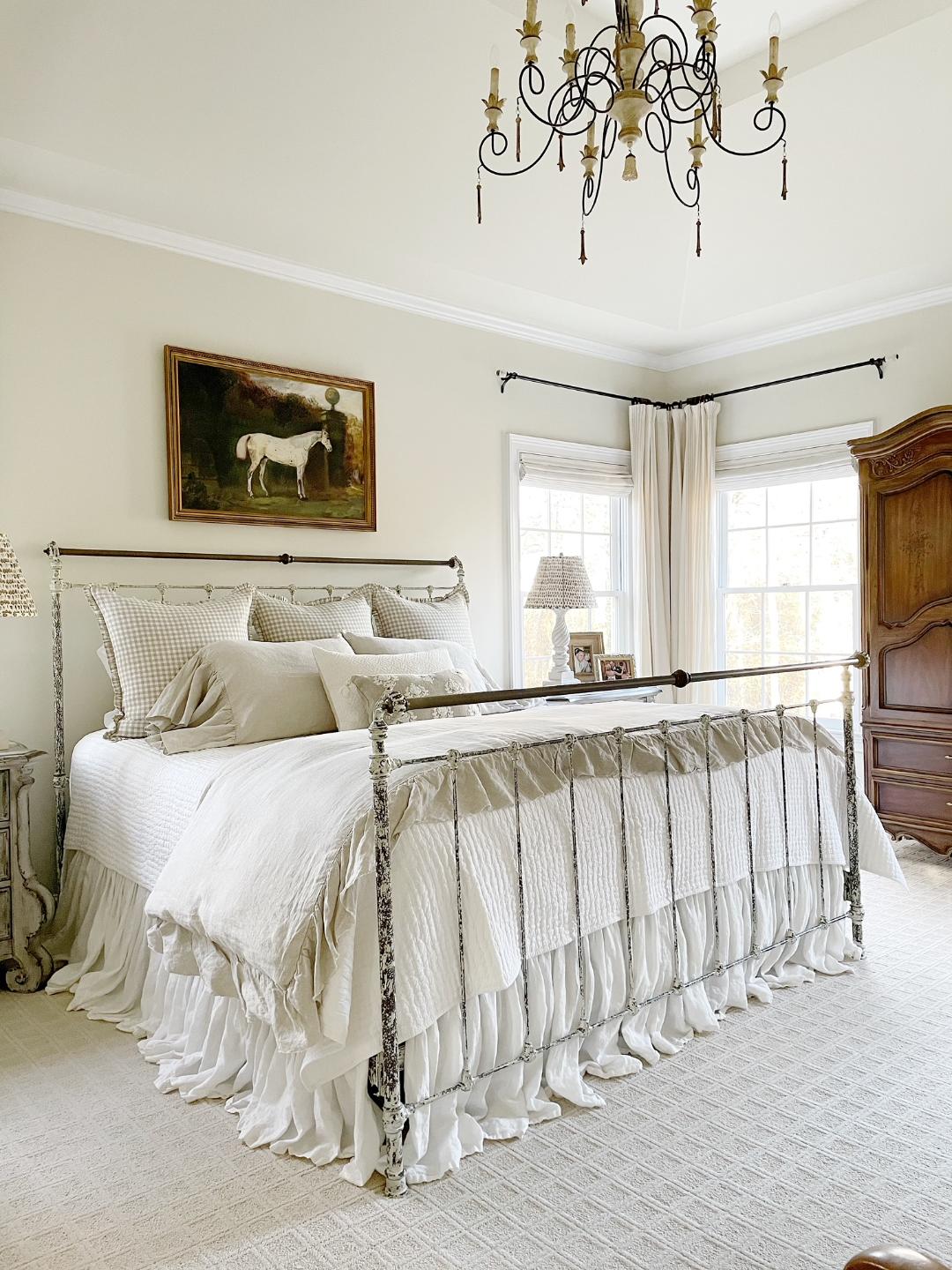 Her master bedroom feels so luxurious and calming.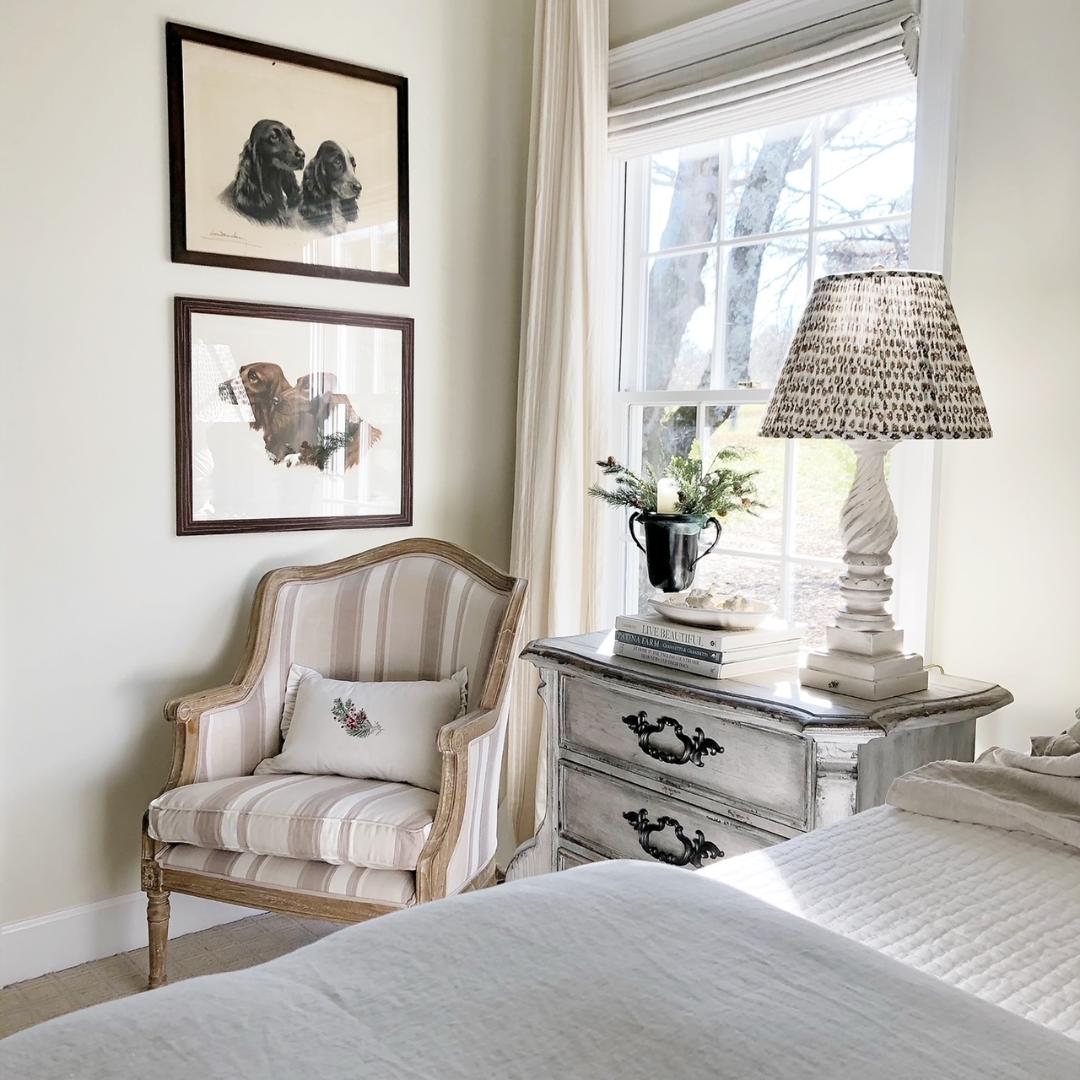 And the master bath is beautiful with the updates she did a few years ago.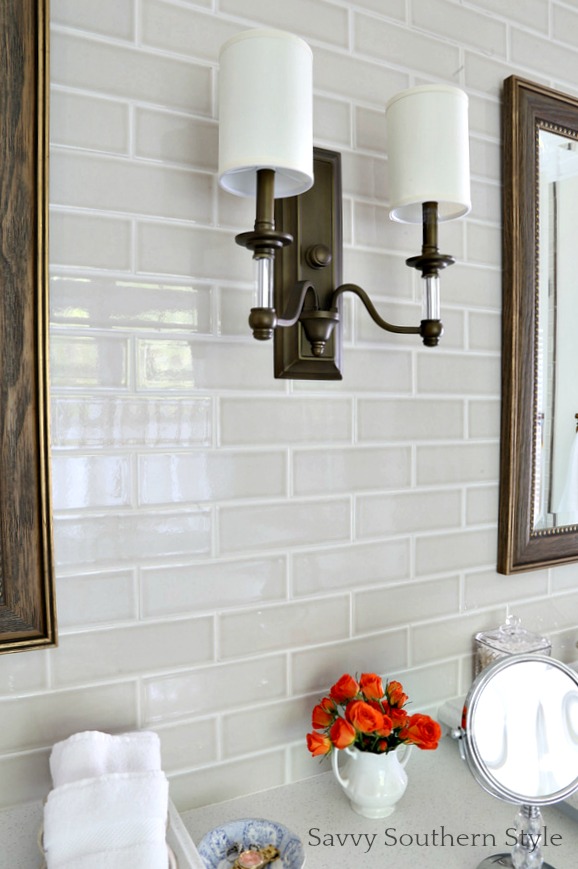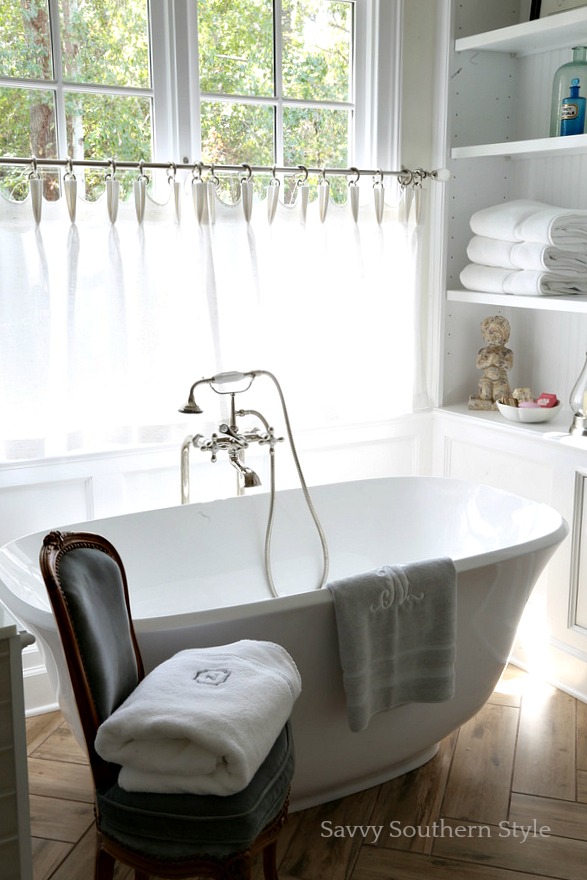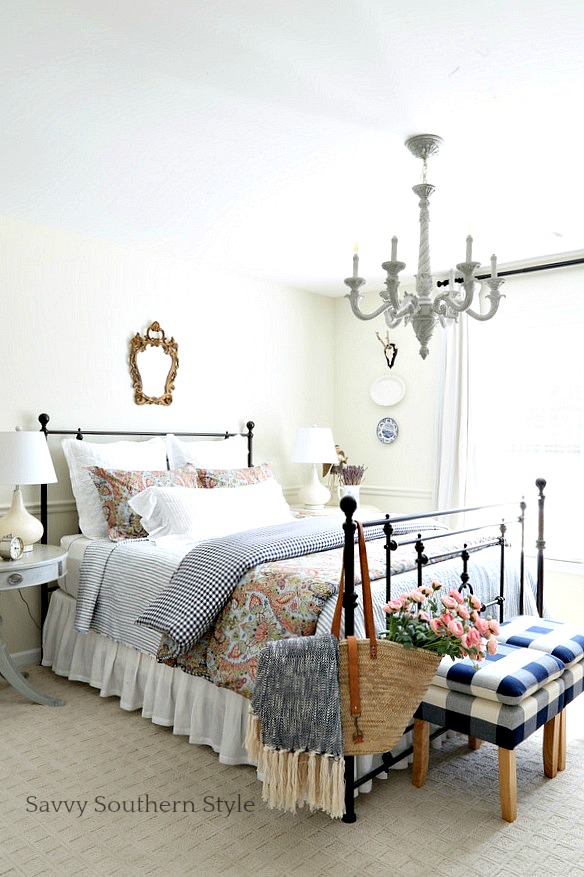 One of the Guest rooms.
Kim changes out her bedding often, so this is the current version of the same bedroom.
Another guest room with shiplap.
Another version of the same bedroom.
Bonus room
Kim does a great job with her house and if you haven't stopped by yet, don't miss out!  She's a great source of inspiration on her Instagram page.
I hope you enjoyed this new and fresh tour of Kim's house. It's one of my favorite houses out there and I love her mix of Traditional, Classic and French Country design.
Don't Miss a Post, join my list!