Some of you have been having problems getting my email subscriptions and I think I have it fixed now.  Apparently some mail accounts changed some settings and wouldn't let feeds go out with a personal email attached, so I changed it to my blog email address (which I have through my host service) and I hope all is well now.  So, let me know if you get this by email as I hope this takes care of the problem.
Meet another delightful blog, Jennifer with  Town and Country Living.  Her tag line is "where the streets of town meet the country road" and her adorable 1875 Victorian cottage is a mix of farmhouse and shabby chic. Lots of fun things going on in Jennifer's home and I think you'll enjoy seeing how she put her house together.  It's quaint, cozy and cute, so enjoy the tour!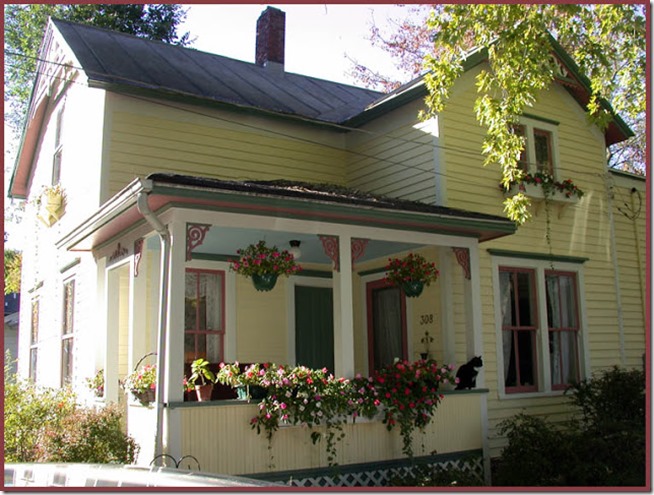 Painted a soft yellow, Jennifer's Victorian is so charming and has lots of curb appeal.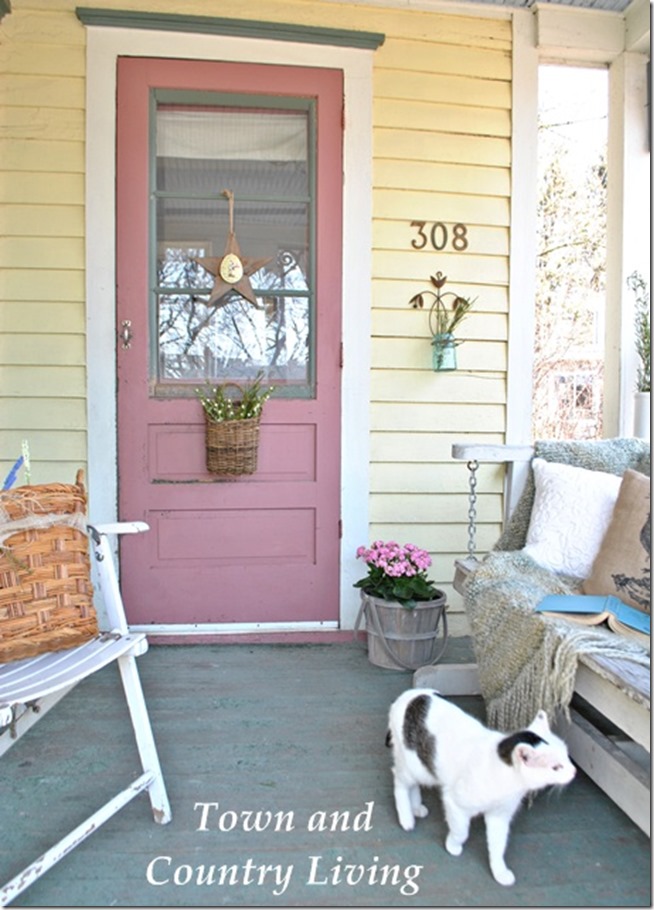 Love the door and the cat, what a cozy spot to sit and swing.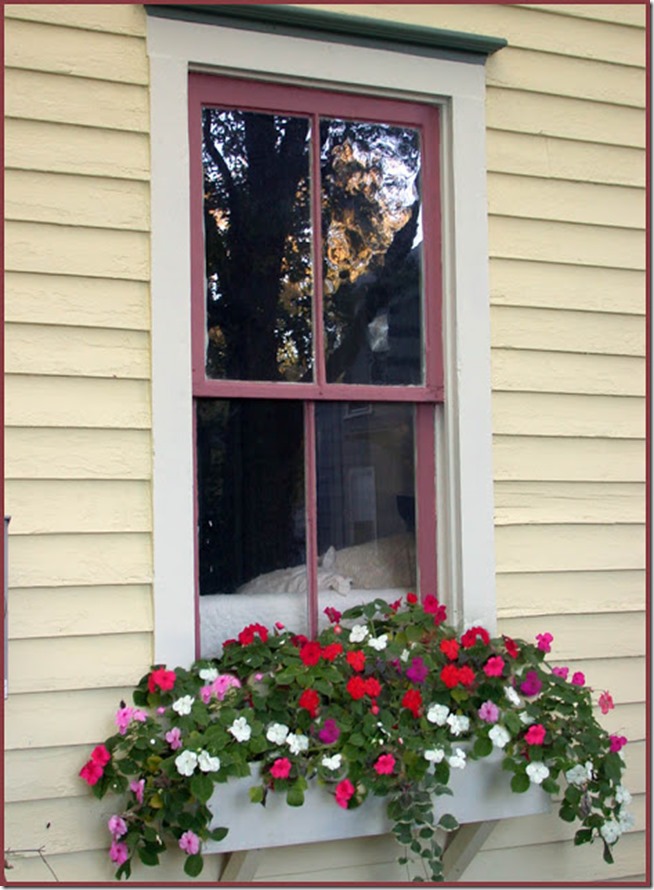 Window boxes full of impatiens, one of my fave flowers.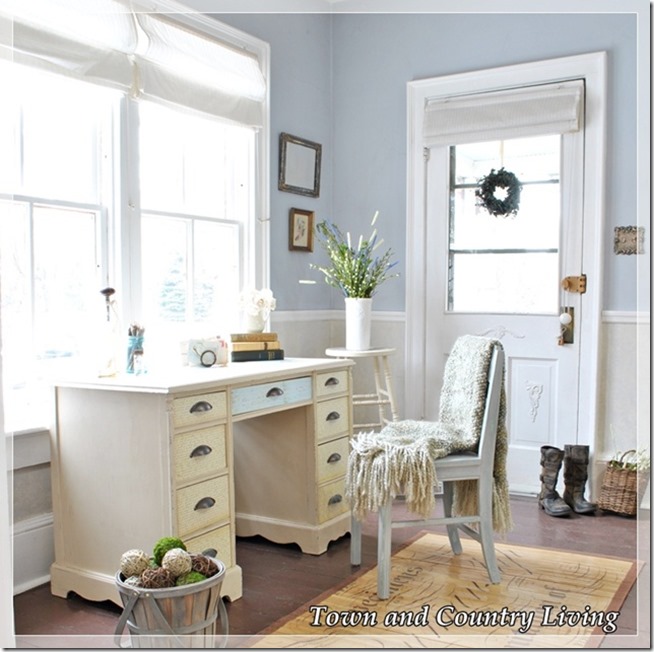 Entryway welcomes guests.
Living room in neutrals of beige, white and blue.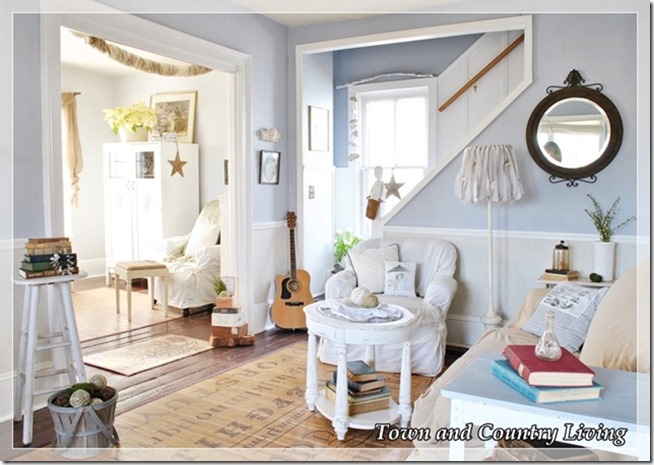 Doesn't this feel so welcoming?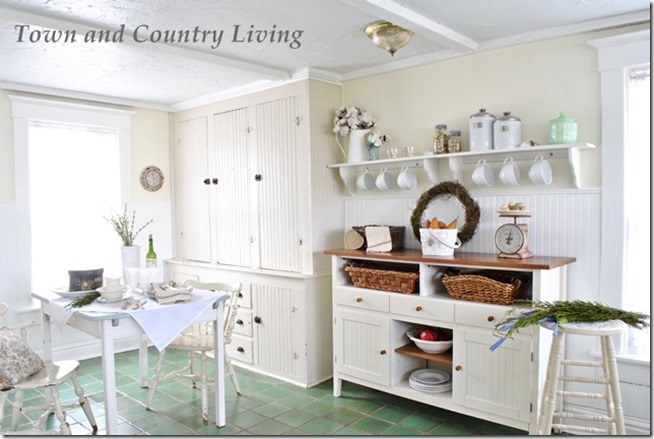 The farmhouse kitchen looks like some great meals would be served up here.
I love her country farmhouse mix of elements.
Cozy and quaint kitchen.
Dining room with a pretty white painted table and chairs, hutch and china cabinet.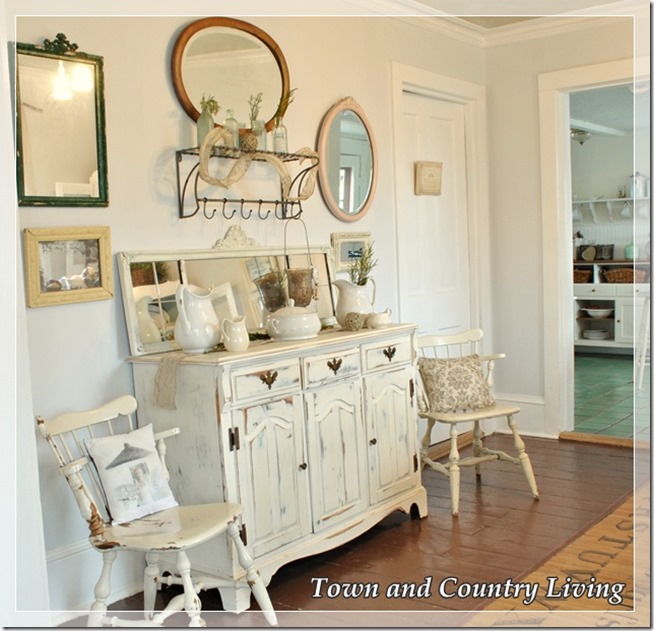 Light and airy comes to mind.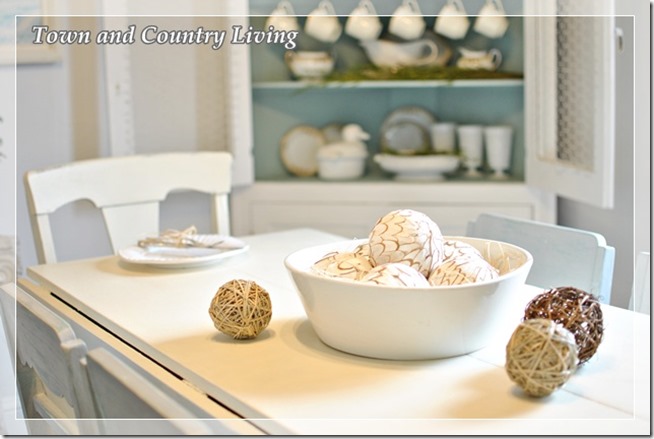 Family room with a few rustic elements mixed into the neutrals.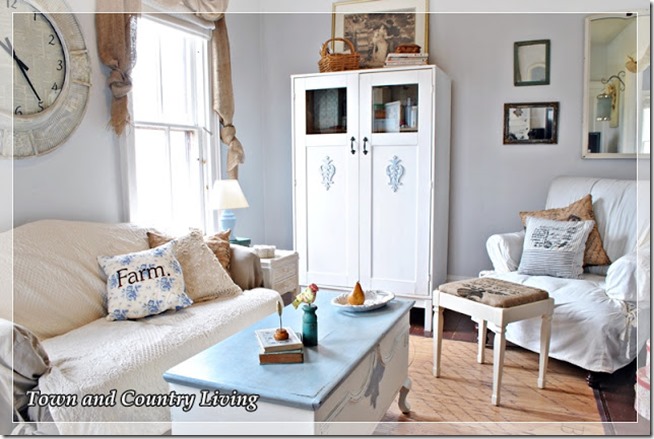 Very inviting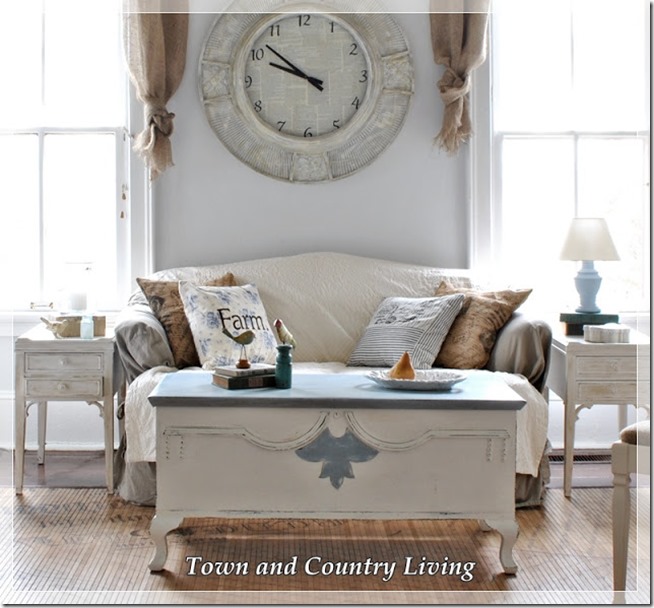 Older homes just have a charm that can't be duplicated.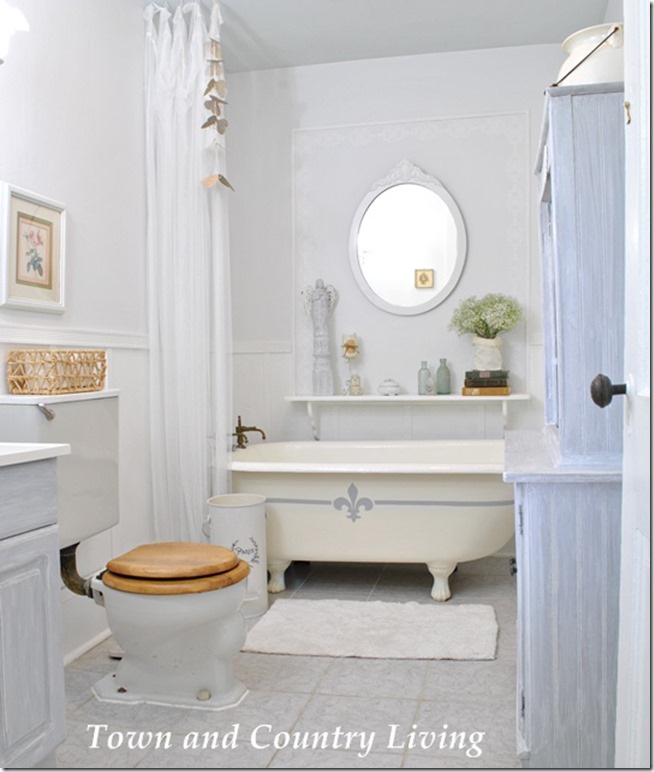 Jennifer painted that cute fleur de lis on her clawfoot tub and you can find out lots more information at Jennifer's home tour, so  stop on over and stay hello to her.  I hope you enjoyed this cozy and quaint farmhouse tour of Town and Country Living.  I loved it!
Don't Miss a Post, join my list!