Almost 3 years ago, I introduced you to the Trammell House, a historic Victorian right here in Marietta and owned by my friends, Rachel and Douglas Frey.  They spent 5 years renovating and working on this house and it it truly a treasure and a showplace for a house that's been well loved.  I wrote more about the history of the house on that link above when I posted previously, but today I thought it would be fun to share an update.
Their house was recently on the Georgia Ramble for the day and they had people coming in and out that day. I was lucky enough to get to be a docent for a time and enjoyed browsing through their beautiful home once again.  Enjoy this tour and a few updates, like new wallpaper in the dining room!
I tried to capture some new photos and didn't take pics of every room, but for all the details and room tours, see that link above.
These old historic homes have so much character and charm.
The front wrap around front porch is one of my fave spots.  It's just made for porch sitting!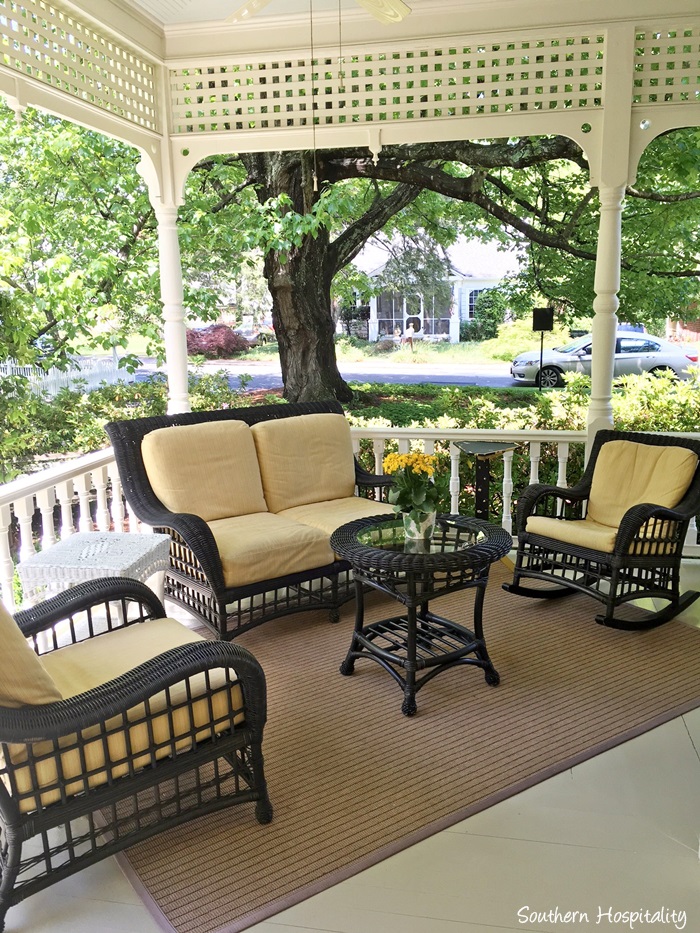 Rachel, being the gracious hostess that she is, had a table set up with a very Southern spread of food.  Rachel is a sweet treat maker and makes the BEST brownies.  I, of course, loved partaking in these delectable morsels.
It was fun chatting with the other docents and with people coming through on the tour.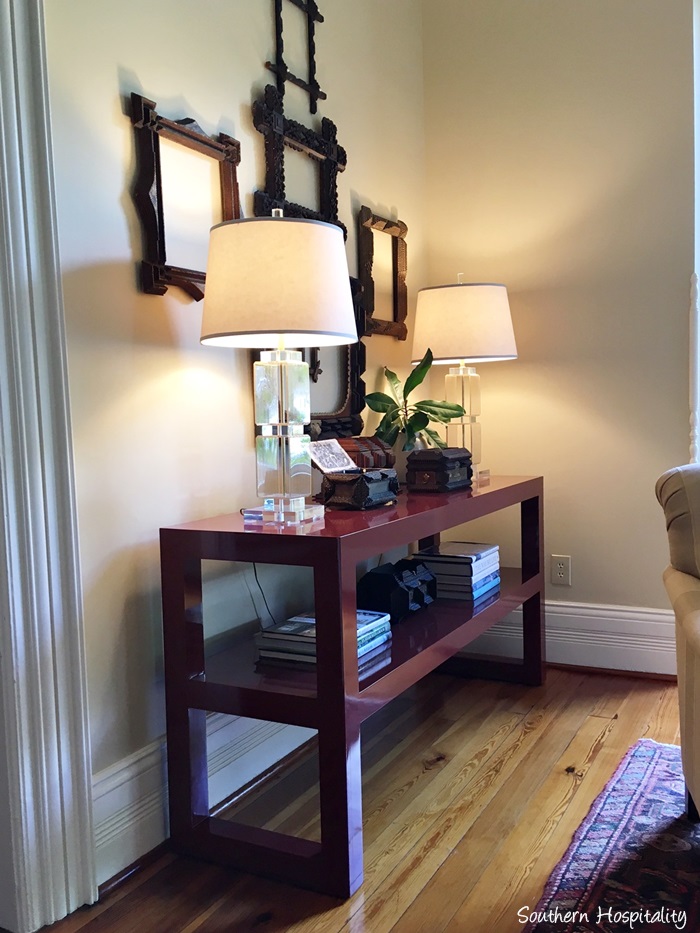 They recently added this beautiful neutral wallpaper to the dining room and I love that change.  So fresh and modern!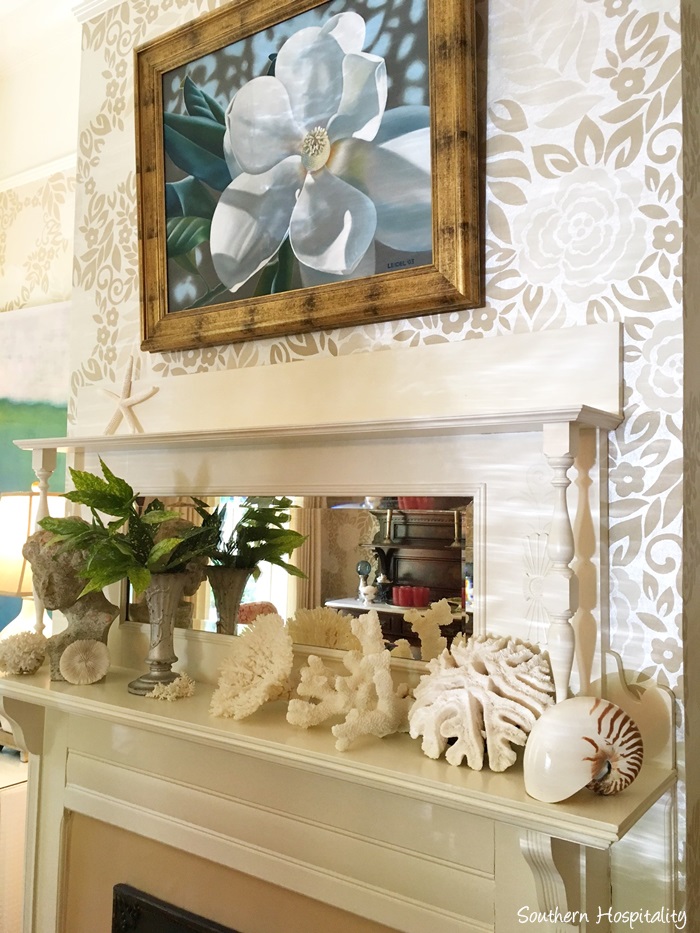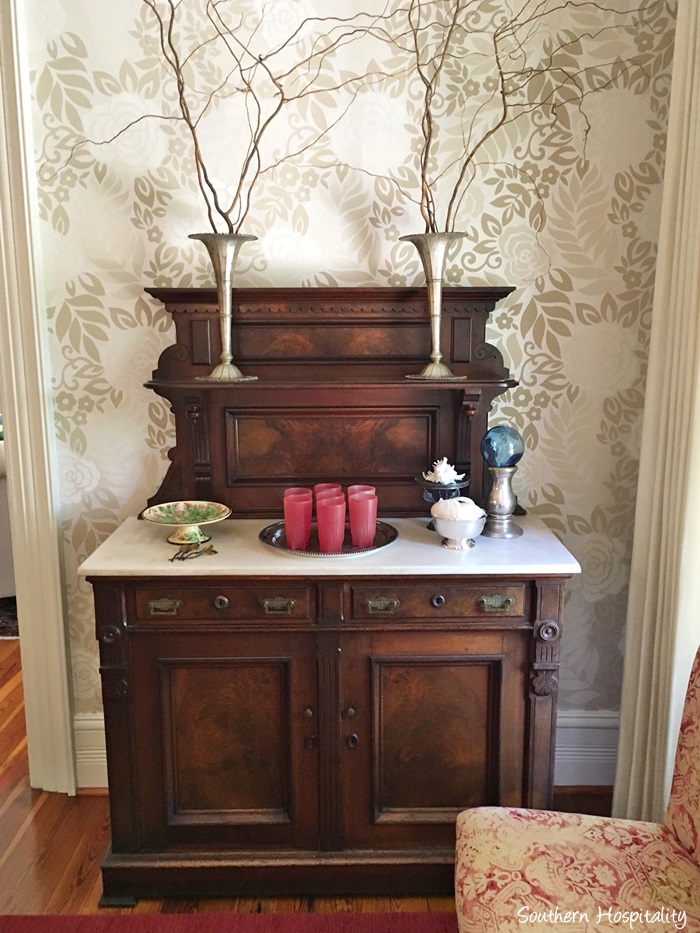 Douglas wrote a comprehensive book about historical homes in Marietta, a beautiful coffee table book.  He is quite the expert in historical renovations.
Master bedroom, which you can see more of in the other post.
Upstairs guest bath.
I hope you enjoyed another visit to the Trammell House.  I always love seeing it and all the touches that Rachel uses throughout.  She and Douglas are wonderful hosts and make people feel so welcome.  If you want more information about the Georgia Ramble, check it out for future rambles around the state.  It's a great way to get a peek inside some of the most beautiful historical homes in the South!  There's one in the Fall in Savannah and I just might have to put that one on my calendar!
The winner of The Weekenders prize pack has been posted on the widget and emailed. Congrats Monica! 
Don't Miss a Post, join my list!