During my long blogging career, I've met so many wonderful and talented ladies and today I'm sharing a new book from my friend, Courtney Allison with French Country Cottage. Courtney and I met years ago and have been on 2 or 3 brand events together. She's such a talented photographer and has had a long successful venture in this online world. We don't all go on events as much as we used to, but I treasure the memories of all the ones I've been a part of.
Giveaway is closed: The winner of the book giveaway is Janelle Hunt. Congrats to Janelle!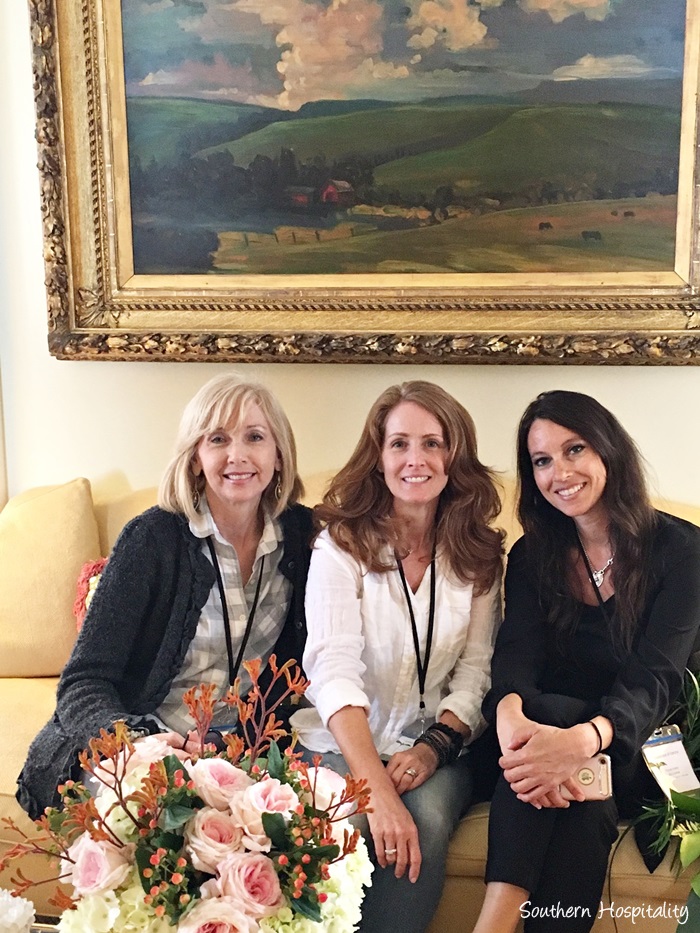 In 2017, I had the pleasure of visiting Moss Mountain in Arkansas with Courtney (on the right) and Kelly. We had such a good time during that trip and hung out together a lot. Since that time, Courtney has written 2 books about her French Country cottage and I have all of them.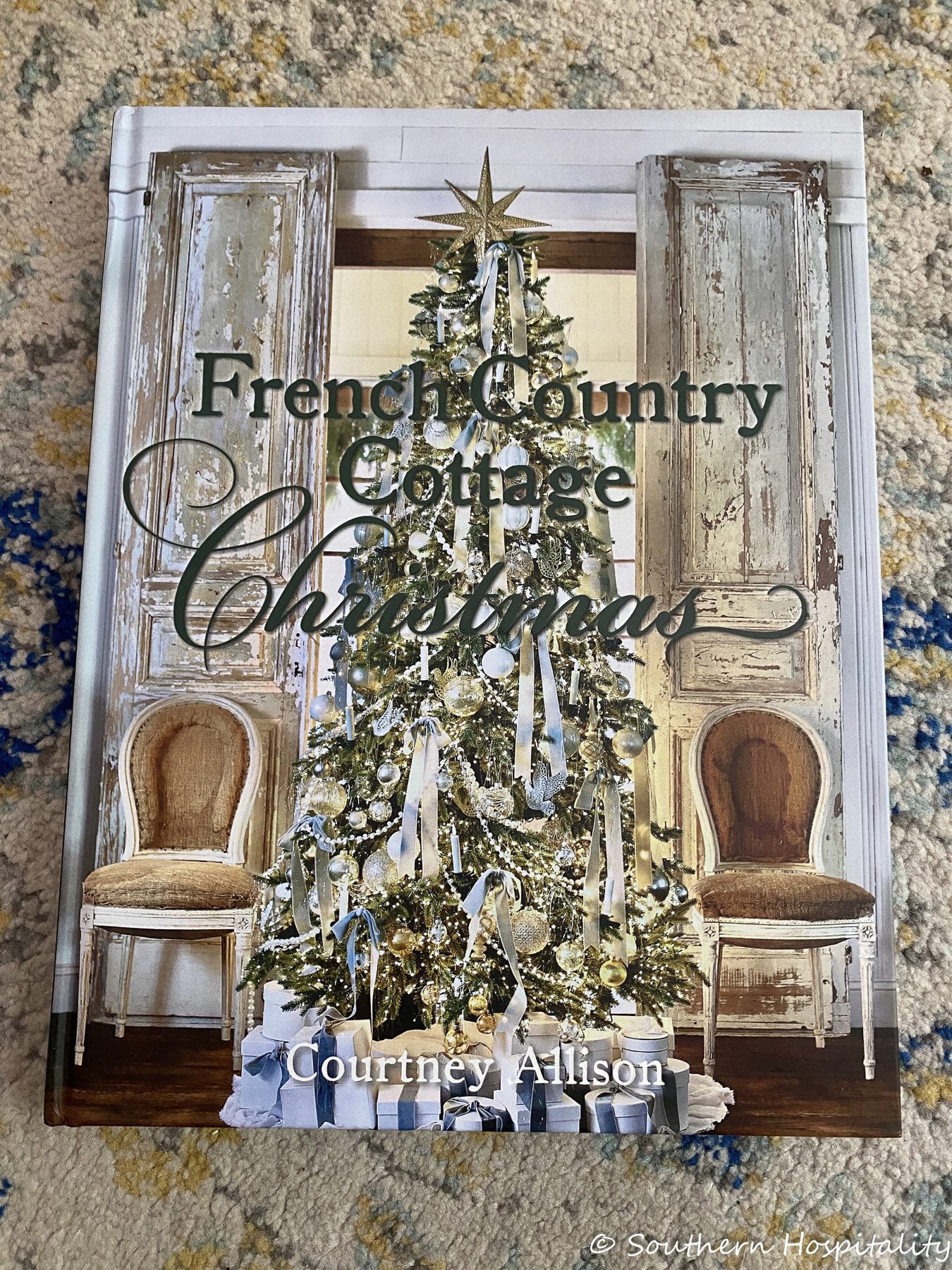 The newest book from author Courtney is French Country Cottage Christmas, a beautifully photographed design book dedicated entirely to the magic of Christmas. We need more of this, don't you think? This gorgeous hard cover book is a great addition to any design library. It's definitely a coffee table styling book and I'll have mine out for Christmas.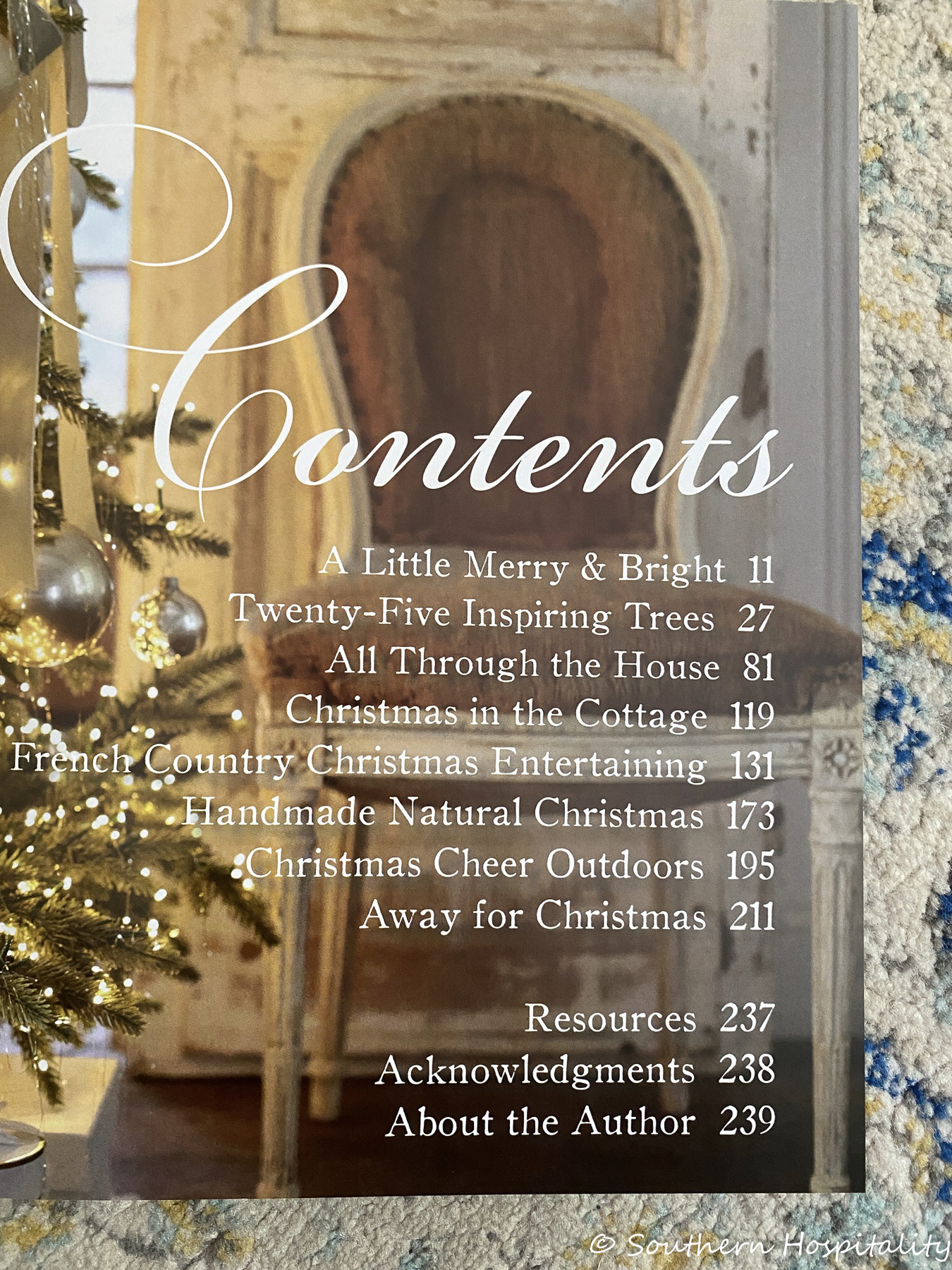 If you love a vintage look for  Christmas, you'll especially love Courtney's style as she is the queen of vintage style decorating and styling. From sparkle and shine, to trees, entertaining, decorating with natural elements, outdoors Christmas cheer, and traveling abroad for Christmas, this book is bursting with beautiful pictures all taken by Courtney herself.
Courtney's attention to detail has no match when it comes to capturing such beauty and the sparkle shiny moments of Christmas celebrating.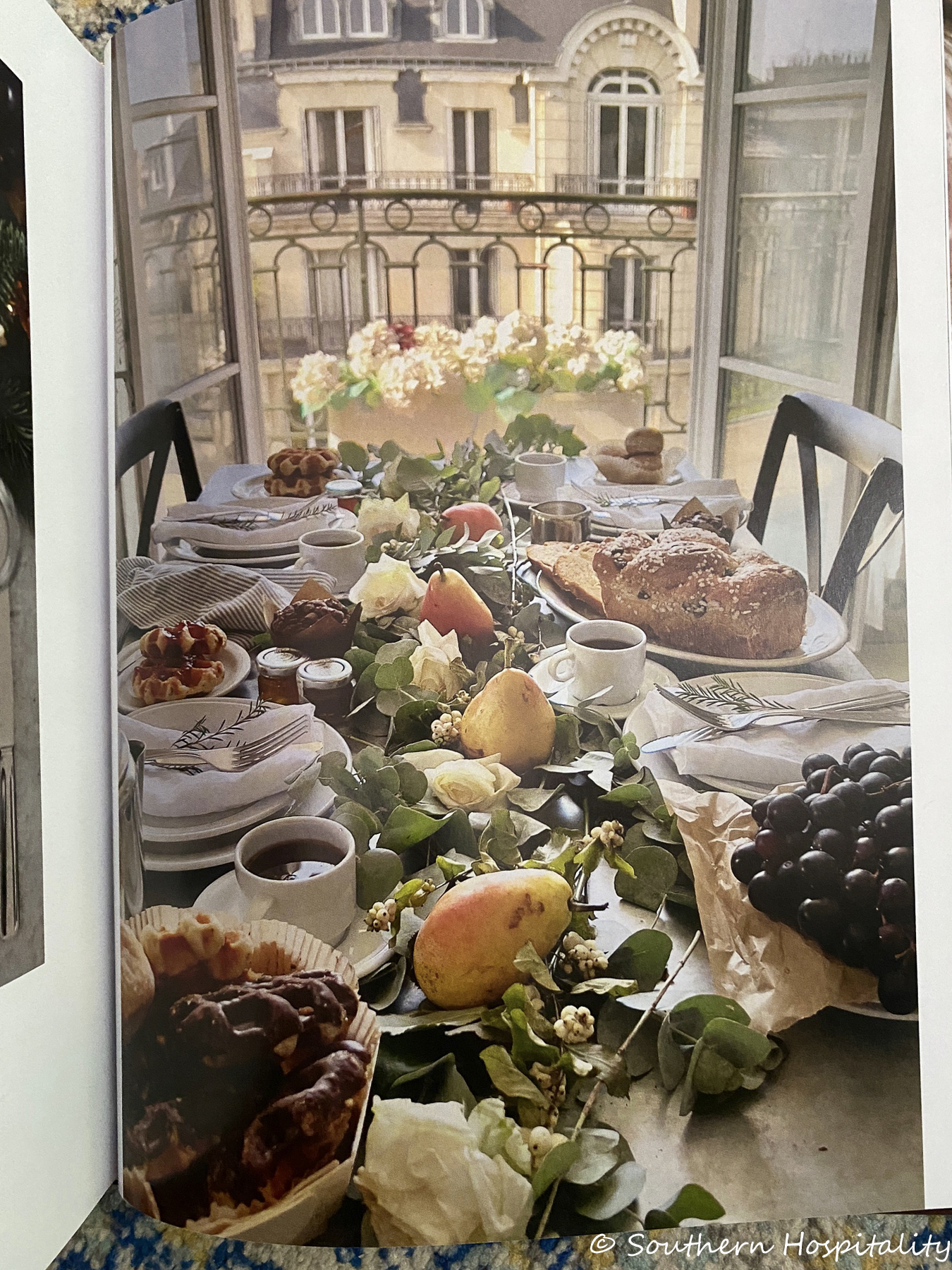 She's got so many elements covered like this beautiful table setting and spread, a feast for the eyes in the Away for Christmas section.
There's plenty of blue and white for all of us blue and white lovers, with gorgeous Christmas decorations.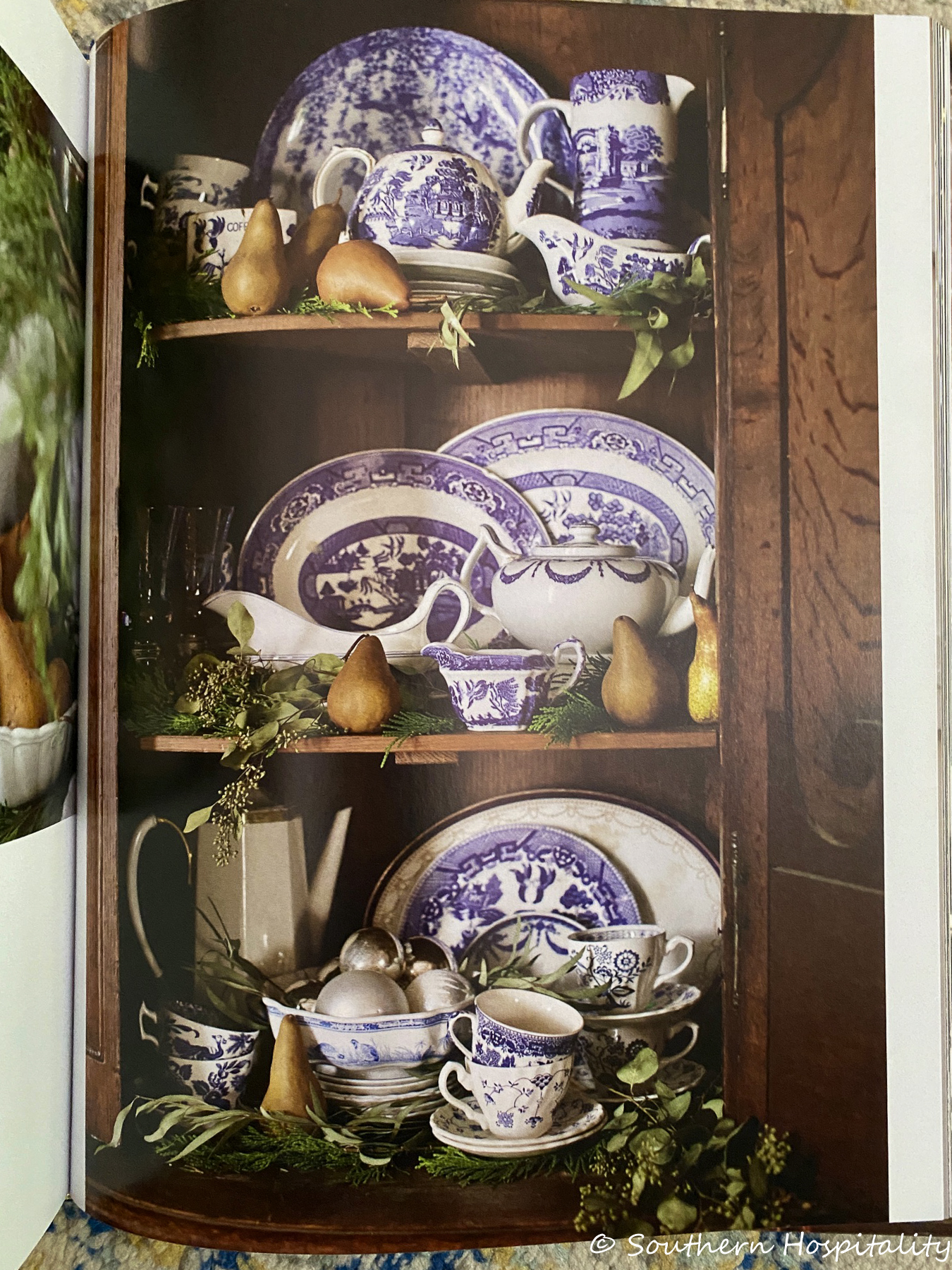 Layers and a vintage patina are trademarks of Courtney's style and it's beautiful, don't you think?
Touches of Christmas in a vintage kitchen are so appealing.
This tiny tree in a metal container is anything but boring with those tiny delicate glass orbs.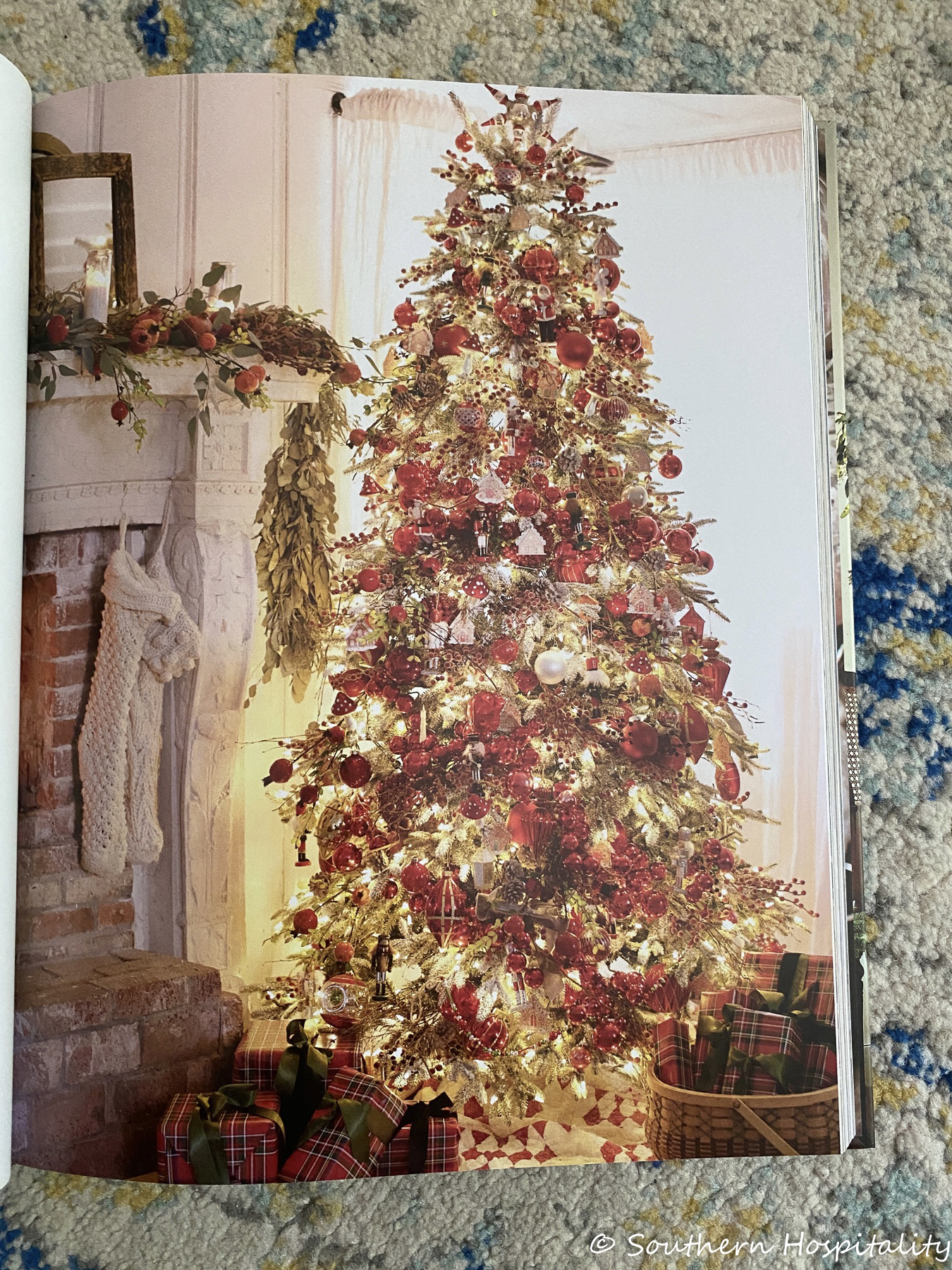 Of course, there are plenty of Christmas trees to be inspired by as well. From reds, to neutrals and so many more.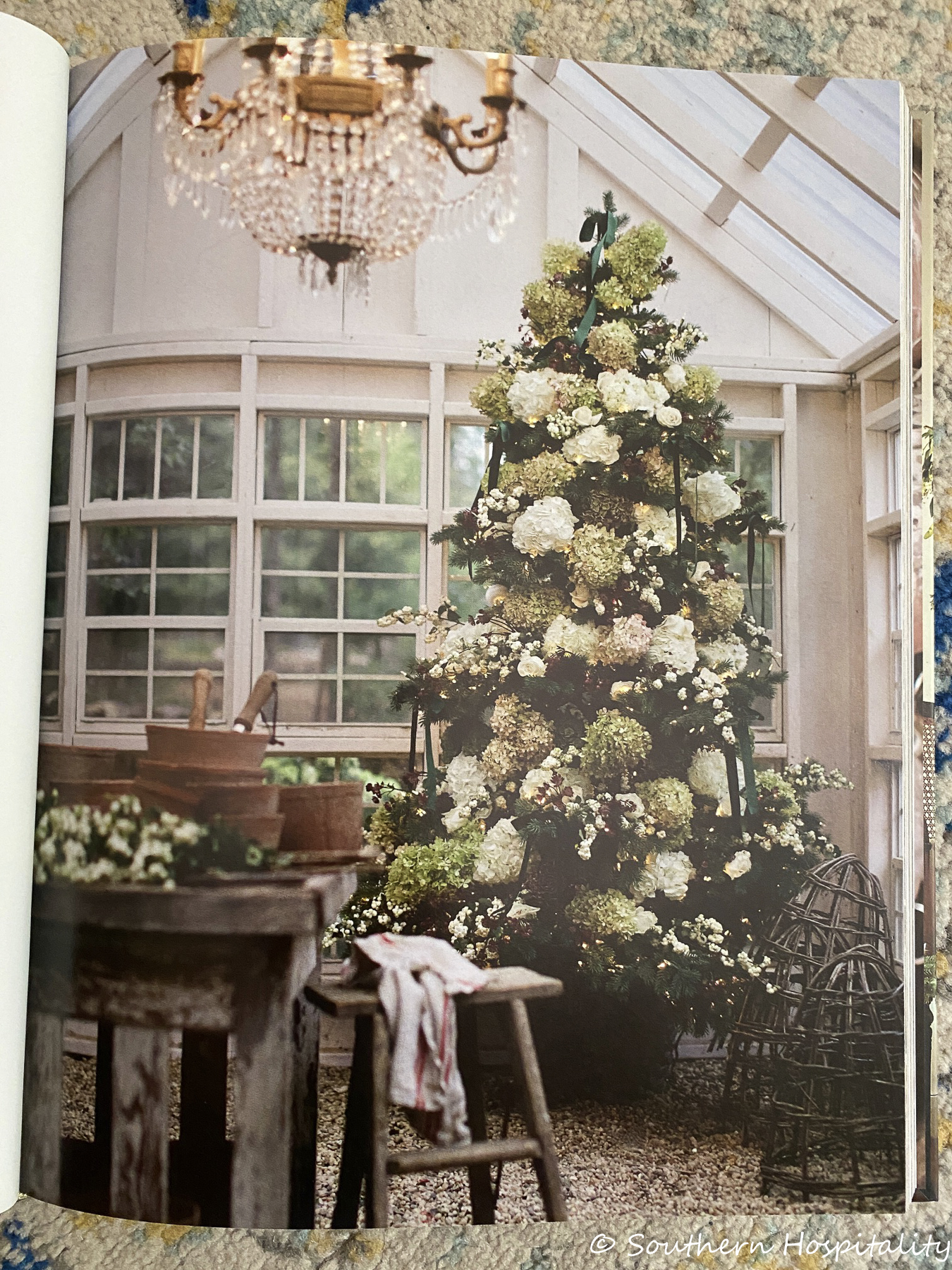 This one is covered in dried hydrangeas and it's just absolutely stunning. Courtney's vintage cottage is a perfect backdrop for her stylish photoshoots and it really shines in the photos. Courtney makes you feel like you're traveling to Europe, whenever I see her romantic photos, that's how I feel. Transported back in time to another era with beauty and sparkle along the way.
I hope you'll check out Courtney's new book, French Country Cottage Christmas. I've got exciting news for you today too. I've been given permission to give away one copy of the book to one of my readers, so please leave a comment in the comments below and tell me your favorite thing about Christmas decorating. It's hard to believe it will be here so soon, but I was just thinking, I'll be pulling out my Christmas decor in about 2 months from now. 
Leave a comment here on this post and I'll choose a winner in 5 days and announce the winner in a new post and also here on this post. Thanks for stopping by and Happy Christmas decorating! 
If you'd like to go ahead and buy the book, French Country Cottage Christmas, here's my Amazon affiliate link for you, check it out! This would be a great Christmas present for the design aficionado.
Don't Miss a Post, join my list!