Happy Friday friends! It's been a busy week around here, with traveling and getting back home. I'll have lots to share from my trip to High Point. So much inspiration to see up there! Enjoy these shares today on Friday Favorites.
Feature Friday
This pretty home tour from Finding Silver Pennies will get you in the mood for summer on Cape Cod. Such a charming area and home.
Instagram Inspiration
Beautiful space on Kiawah Island by designer Tammy Conner.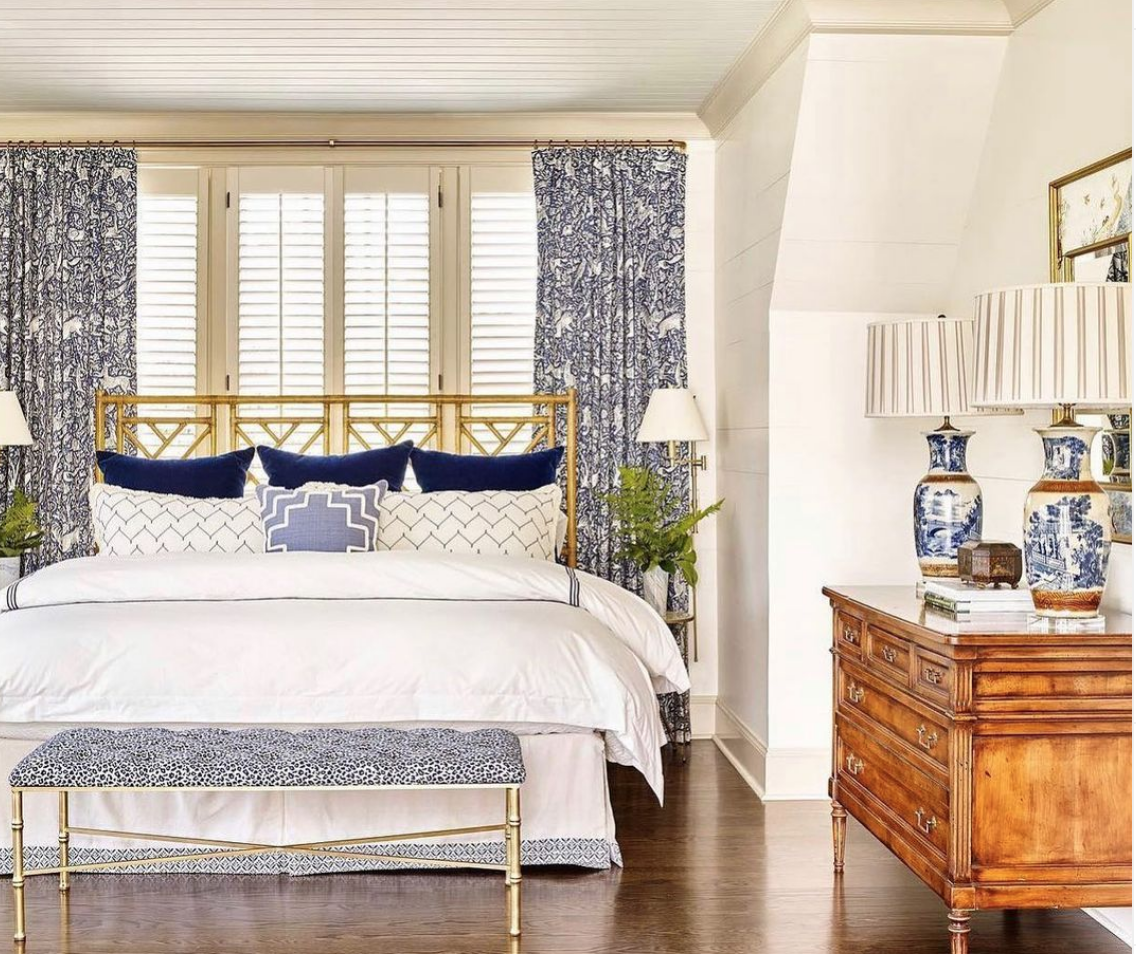 Loving this blue and white bedroom from House of York!
Recipes
I'm a big pasta fan and this Pasta Fresca from Tasting with Tina looks so delicious! I must try it.
These Zucchini Ricotta Roll-Ups from The Modern Nona look so good and no pasta is used. You can find her page on Instagram too for lots of delicious eats.
Around the House
I saw so much fantastic inspiration at the High Point furniture market, so I'll be sharing more of that soon. In the meantime, I'll tell you that wicker, rattan, and caning are super hot trends right now and we saw it all over the market. Of course, I love that look anyway and have for a very long time, so now the design world is jumping on it too and you'll be seeing more of it everywhere.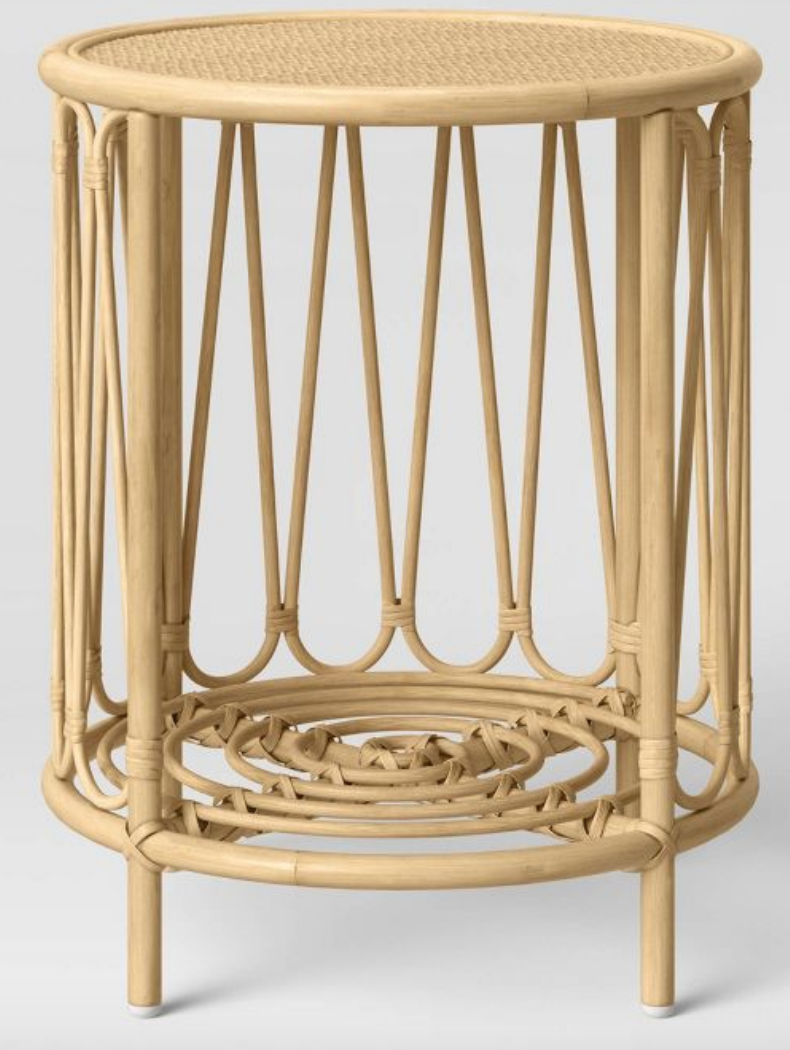 Loving this little rattan side table from Target. Perfect indoors or out in a covered space.
All links below in the shopping widget (affiliate links):

We will all be getting outside more soon, so I thought I'd share some favorite outdoor rugs. I have owned a few of these and love them. I love adding colorful rugs since most of my furniture cushions are neutral or solid. It's a fun way to infuse fun and color in your outdoor spaces. Outdoor rugs add a coziness to the spaces. Even though it's sometimes hard to keep them clean with the summer weather we get, I still love to add them, especially to covered areas.
I have the navy top left one on our patio (or will after the pool gets finished). The middle blue medallion one is on our screen porch, the bottom left green one I had on my old patio and the top right navy/beige one is on our upper porch. Outdoor rugs are work horses for sure!
Here's our upper deck when I first finished it. We used this space after we first moved in. Those rugs in this post were not suited for outdoor living, so I'm passing them onto my sister for her covered porches.
And if you want a look back at our screen porch and patio space after it was all finished, check it out on this post. It sure was fun to get it all finished, decorated and looking so inviting. And the new pool will be the icing on the cake!
Keeping it all clean is another story. It's definitely challenging to keep an outdoor space looking good all the time, but we sure enjoy it all.
What We're Watching
I've been pretty busy lately and all we've watched together recently is the new series of Rock the Block on HGTV. It's a fun design show and a couple from Atlanta is on there, Mike and Egypt. I won't tell you the outcome in case you want to watch it, but there were some fun designs on there to watch. We liked some more than others.
Don't Miss a Post, join my list!