Planting limelight hydrangeas couldn't be easier and I'm sharing my experience with how they've done in our yard and climate here in Georgia. Limelight hydrangeas are easy to grow from my history with them and so I wanted to share them with you and show the progress these plants have made in the last 3 years. You know what they say. The first year they sleep, second year they creep, and the third year they leap. Well, mine have certainly leaped!
You may remember that I ordered what I thought were dwarf Limelight hydrangeas, the Proven Winner brand from Home Depot back in March of 2019. When I got them delivered in boxes to my house they looked like this.
Sticks with little green nodes on them. They were ready to be planted and spring or fall is the perfect time to plant anything. This gives them a chance to get established before it gets too hot or cold.
I prepared this bed in front of our fence by the driveway and put in 4 dwarf limelight hydrangeas. I do not think they are dwarf as you'll see when I show you the pics. Dwarf ones grow to about 3 to 5′ tall and the regular ones are 8′ or more. I went back and checked my order and it does say Little Limelight hydrangeas. They have a lot of different varieties from Proven Winner on Home Depot's website. Here's the link to the Proven Winner 2 gallon Little Limelights (affiliate link) if you want to try them, but again those are supposed to be 5×5′ tall and wide.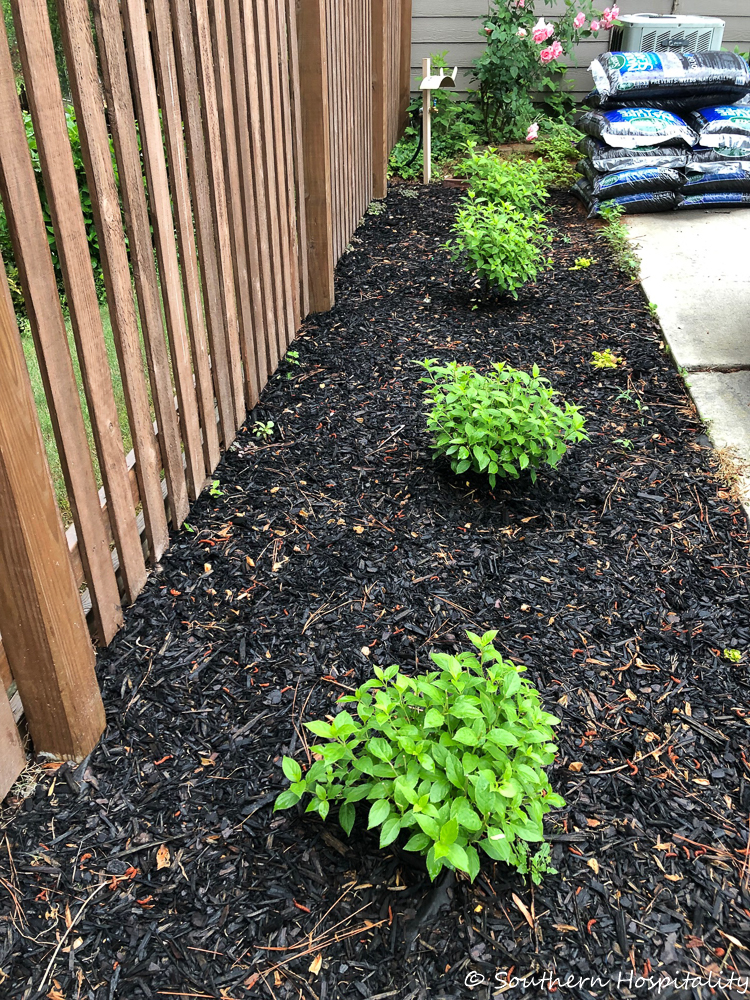 After I planted them in March of 2019, I then did a post about them in May and here's where they were by May of that year, just 2 months or so in the ground.
The first year I planted them, by July they grew much bigger and bloomed beautifully and I was so happy with them. This is the very first year's blooms, can you believe that?
It's so nice to have hydrangeas outside so you can cut them and bring them inside.
I've done plenty of that over the last 3 years.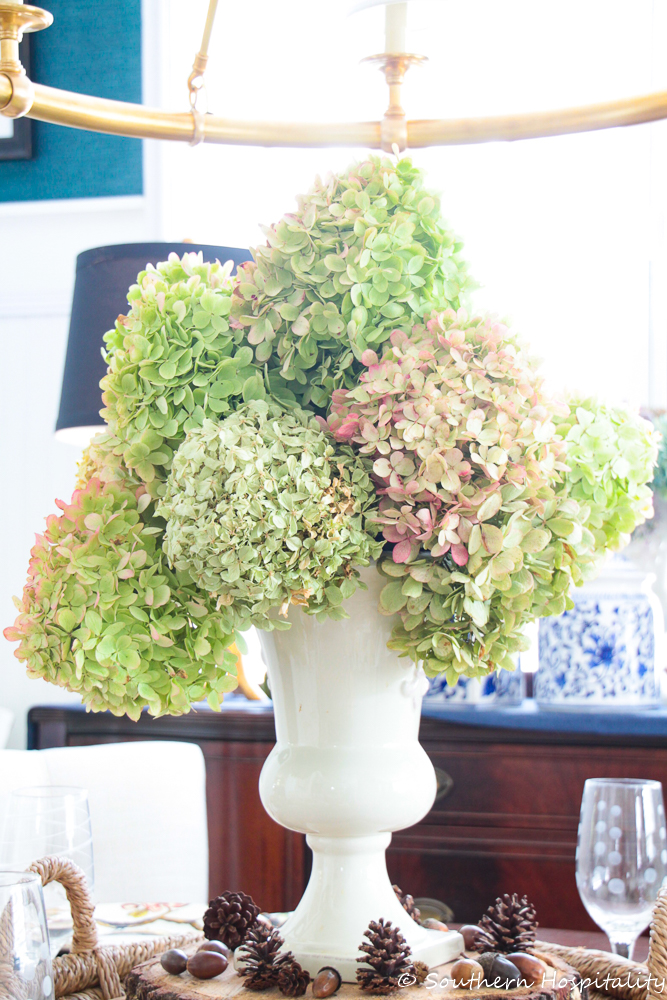 As you can see, they make a gorgeous display when cut fresh or dried. Drying hydrangeas is very easy too and I did a post about that. These are freshly cut.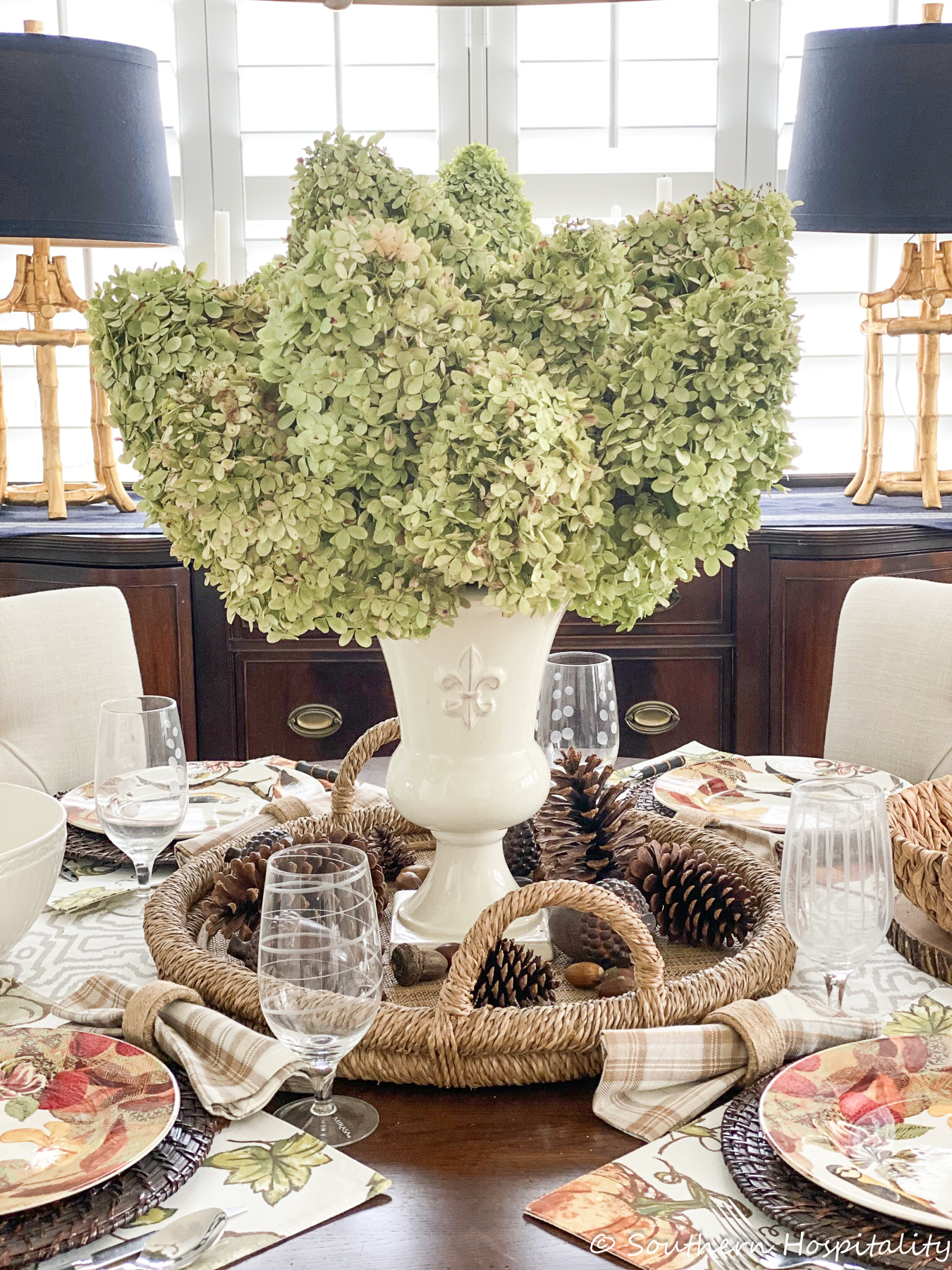 And these are dried. They turn a beautiful pink color at the end of the season and are so nice to display.
This is the 3rd year since I planted the 4 plants and here they are now, July 2022! Can you believe how tall they are. The fence is 5′ tall and they are way over that, I'd say at least 7 to 8′ tall, so again I don't think I got the dwarf variety, but I'm very happy with them no matter what they are. I might even add more of these to more sections of the fence outside, they are so pretty and make such a statement during summer. There's one little section to the left that grows back but doesn't get as big as the rest of the stems and that section doesn't bloom, so I have no idea what's up with that.
The blooms are so full and lush and limelights are drought resistant too. We usually get enough rain during the season that I don't have to worry at all about these. They are hardier than regular hydrangeas and I've never had to water them. In fact, I've never even fertilized them. They seem to love this spot. The only thing I do is cut them back in January before they start sprouting out again for spring. I cut them back to about 2 to 3′ tall, back to where they branch out from the previous year. That's what I've read to do and it definitely works. They grow this tall in one growing season and I will continue to hack them back year after year.
The stems are nice and sturdy and they are just gorgeous in a full display.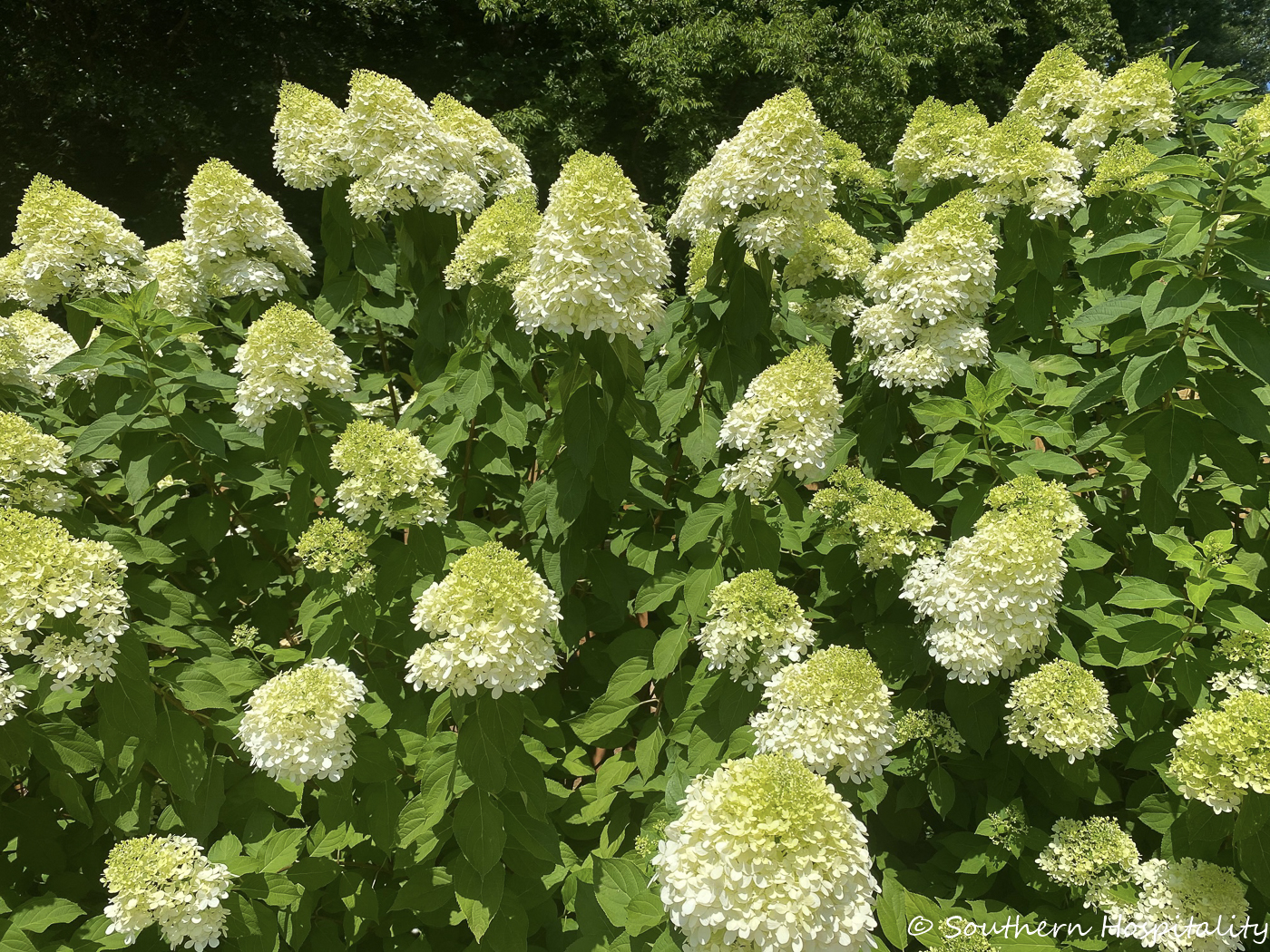 So if you've never tried limelights, maybe think about giving them a try. I think I'm seriously going to add more to our yard. There's also one that has pink blooms and I think those are really pretty too. These are called Little Lime Punch (affiliate link) with pink flowers too. I think I'm smitten with those as well and I think I may have to try these. I'm starting to see more and more limelights being used in commercial settings too and they are prolific in Atlanta. Have you noticed if your're in the area too? Where I am in Georgia is Zone 7 for reference.
You can bet I'll be cutting these to bring inside for a fall home tour. They make such a grand statement with their big full lush heads of blooms. I love limelights and can't help but gush about them!
Do you have any limelights and how have they done for you? I thought it would be good to share how well mine have done here in Georgia and you'd enjoy seeing the growth and progress.
Don't Miss a Post, join my list!