I know you all enjoyed seeing that beautiful Home for the Holidays showhouse last week, didn't you?  If you missed Part 1, just click on the link. I loved touring the home, even though it's a huge mansion that is not even realistic for most folks.  It's just fun to see all the new furnishings and how designers put things together. Always inspiring for me!
There are lots more pics of the house, so I'm getting them all in this post, so you can see all of the house, all 7K s.f. from what I heard.
Warning, this is a photo heavy post, so it's probably going to bog down your computer, but hang in there and they should all load eventually.  I tried to only show the best pics, but there were so many details, I wanted to get them all in.  Again, I'm not going to try to narrate every pic, but enjoy the pretty Christmas home!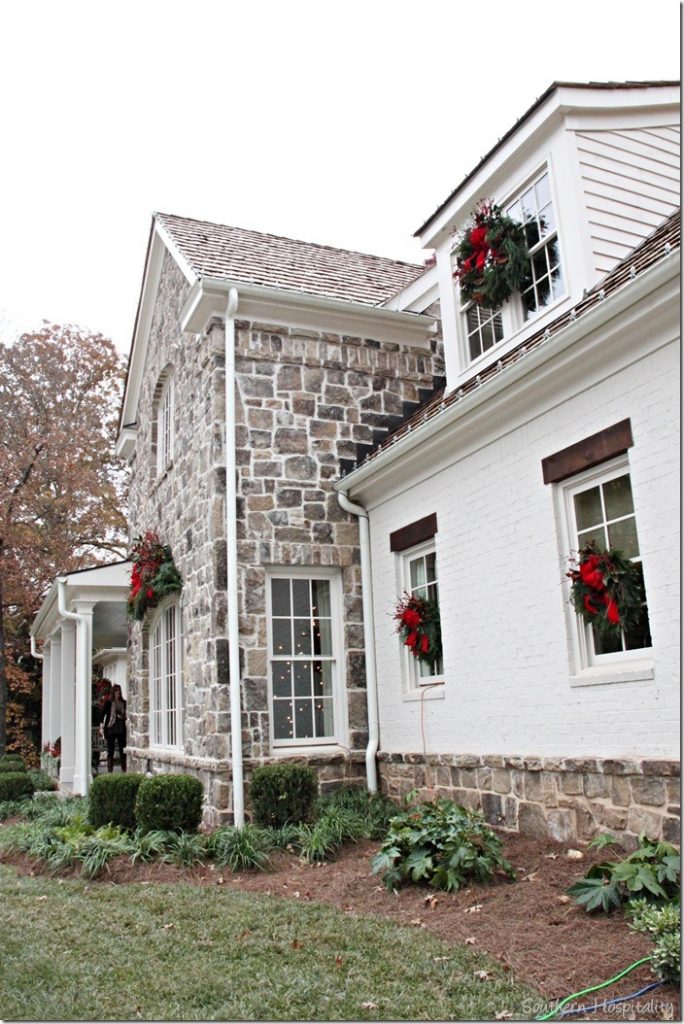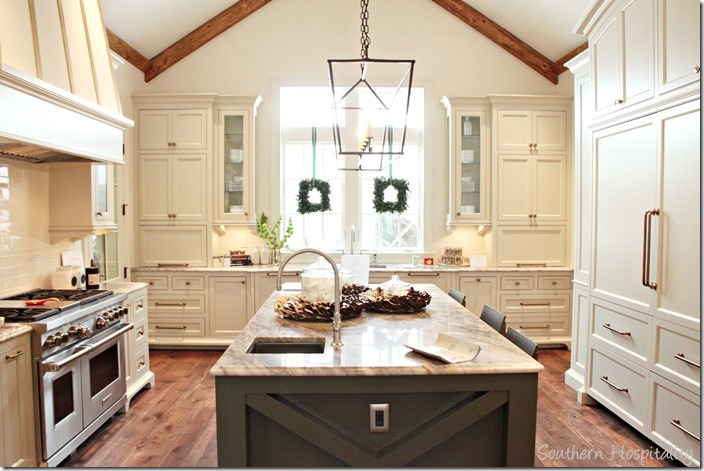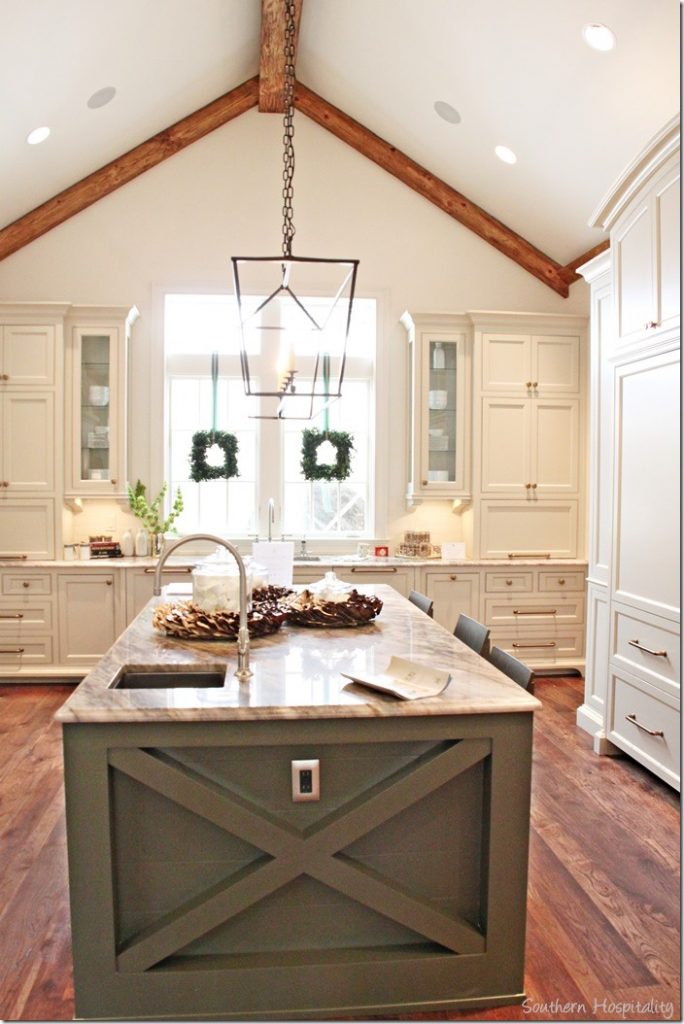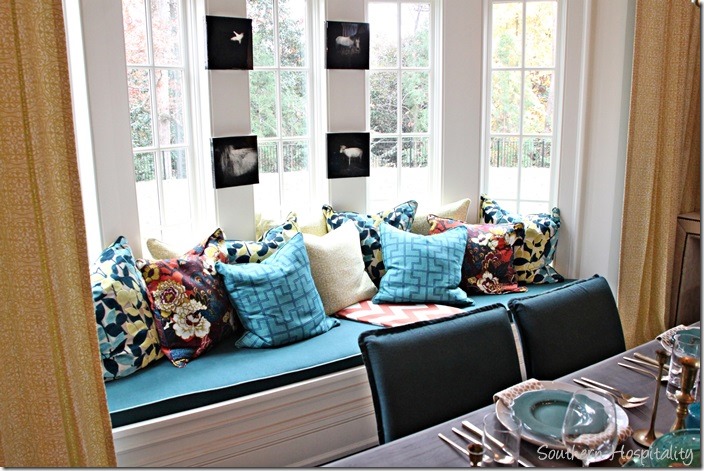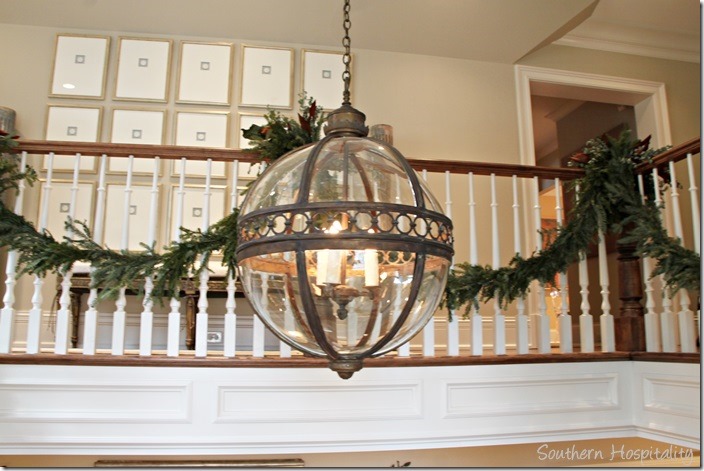 My friend, Steve McKenzie did this whole outdoor back porch patio area and I loved it!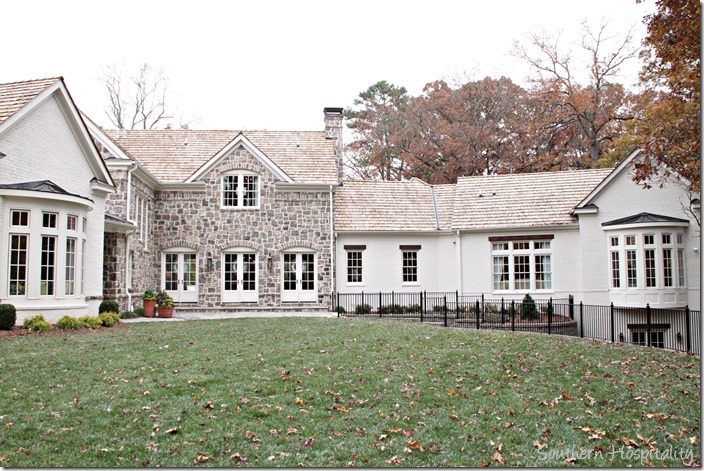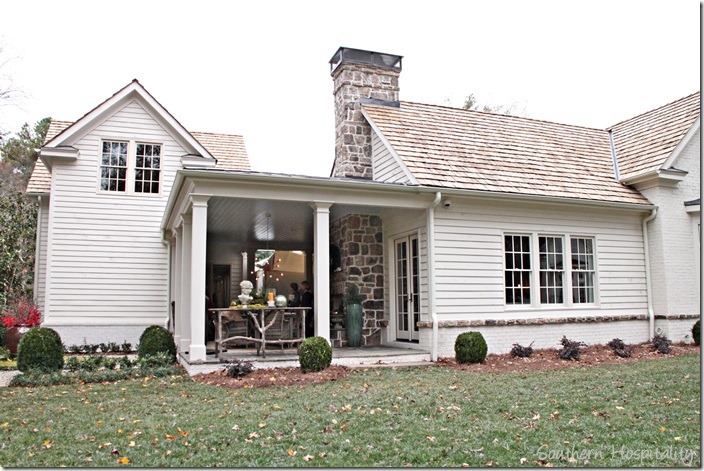 There will be several Holiday events going on at the house, so if you're in the area, check those out too.  For a look at all the designers who participated in this Holiday home, you can click that link.  Tickets are $20 in advance (I bought my ticket)  and well worth a fun day out.  The house is only open for tours through Dec. 8th, so you'll have to hurry!
I'll be back soon with my own Christmas decorating and can't wait to share all of that this year. I'll also be participating in a blogger Christmas home tour with around 25 other bloggers, starting next Monday, so you will not want to miss that either!
Happy Thanksgiving from my family to yours!
Don't Miss a Post, join my list!