Meet another new blogger this week, Erin with Two Story Cottage. She's a mom and a blogger from Charlotte, NC and she has a beautiful house that she and her hubby have been working on for awhile. Wait til you see some of her gorgeous spaces!

Erin and her cute little girl.
Erin has a 3 year old and a baby, but has managed to really make her home a reflection of her personality and I love that.

Erin's living room is so serene in neutral shades of cream and golden/taupe.  Lovely, lovely with the crisp white wainscot all snuggled up next to the fireplace.  Love this room!
This is such a nice space and I love those drapes too. They add a lot of texture and pizazz in Erin's room. I especially love the 2 fabrics on the slipcovers too. Very clever!
Another pretty space is the dining room.  Erin has chosen a lot of neutrals, but she's mixed it up with texture so nicely, that it's definitely not boring.
One little wall has been striped for a whimsical feature wall and how fun it is behind her sideboard.  The plates around the mirror are such a nice touch too.  You know I love me some plates!
They've done some extensive work on the kitchen too, which she shows on her blog. 
And it is such a nice area too with the stepped-up cabinets that were painted white.  You can't go wrong with creamy white cabinets.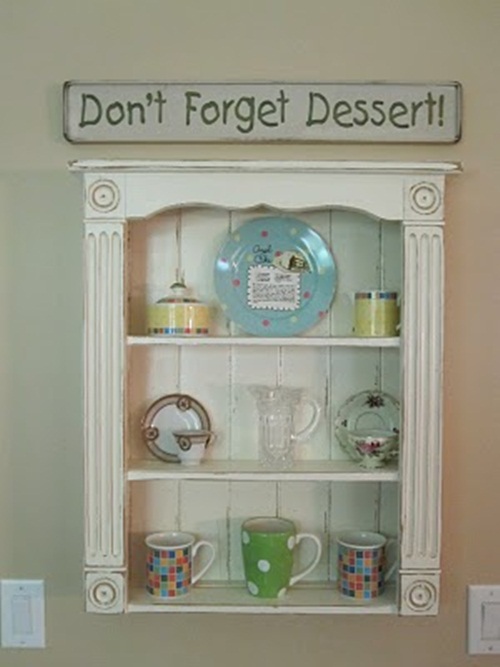 This cute little hutch is hanging in the kitchen too.  Great place for some fun displays.
Erin shows how she did this one too.  It's a Ballard's desk and she separated the top hutch and hung it on the wall, along with another wall cabinet that I think came from Ikea.  How clever is this for adding  extra storage and making it pretty too?
Their den  has had some work too.   You can find all the details on what Erin has been up to on her blog.
And one last peek inside a guest room.
Ahhh, isn't Erin's house just so cozy, warm and inviting?  I just love everything she has done.  You young mamas like Erin are really doing a great job with your homes and I applaud that!  Taking a standard nice home and adding extra details and features to personalize and make it your own.
Great job, Erin!  I hope you'll go over and say hello to Erin.  She just started blogging this year and I hear she's used my beadboard wallpaper too and loved it.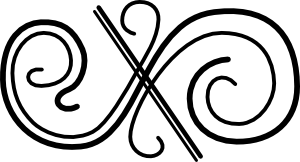 In case you haven't noticed, I've had giveaways like crazy lately!  Crazy GOOD giveaways.   So, here are some links in case you haven't signed up yet:
Best Buy $250 Giftcard
V-8 V-Fusion – $100 giftcard
Don't miss out, they will all be open for a few weeks!
Don't Miss a Post, join my list!