I've shared before that Marietta, GA is my hometown and I'm super proud of our town and how it has grown and evolved over the years of growing up here. It's quaint and charming and so full of life these days and I love hanging out in the town square.  So much to do and see in the area, with shops and restaurants abundant there as well as beautiful examples of historic homes in Marietta.
Last weekend, my honey and I did a tour of homes called The Georgia Ramble, sponsored by the Georgia Trust. My friends, Rachel and Douglas, from the Trammell House that I've blogged before were on the Spring Ramble this year and I was a docent there on Friday.  The Georgia Trust is an organization that  advocates preservation and revitalization of historic homes in Georgia.  I didn't know much about this event before now, but these are held in Spring and Fall all over Georgia, including Savannah later in the Fall.  How fun would that be?
It was a 3 day event, but we only did one day, Saturday.  It was a glorious spring day, perfect sunshine day with blue skies and a breeze in the air.  Perfection!  We drove, we parked, we walked and strolled the streets that I have passed for years and years and we got to go in and tour some of the houses that I've been drooling over for years, which was a real treat.  Between our Christmas tour of homes in Marietta and now the Ramble, I've been inside a lot of these houses and it never gets old. I'm so happy that Marietta has been preserved and restored and the streets of Church Street and Cherokee Street are treasures indeed.  I've driven up and down these streets my entire life and have gawked at these houses that long.
We started the tour at the Garden center on Kennesaw Avenue, which was originally a residence, but now is a garden center.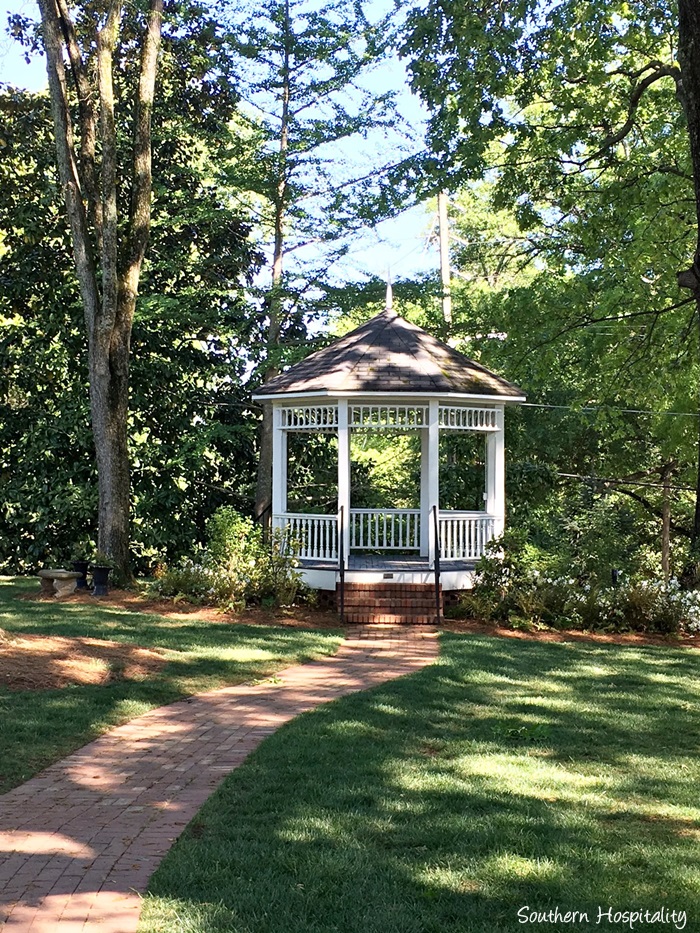 The gazebo out front is beautiful.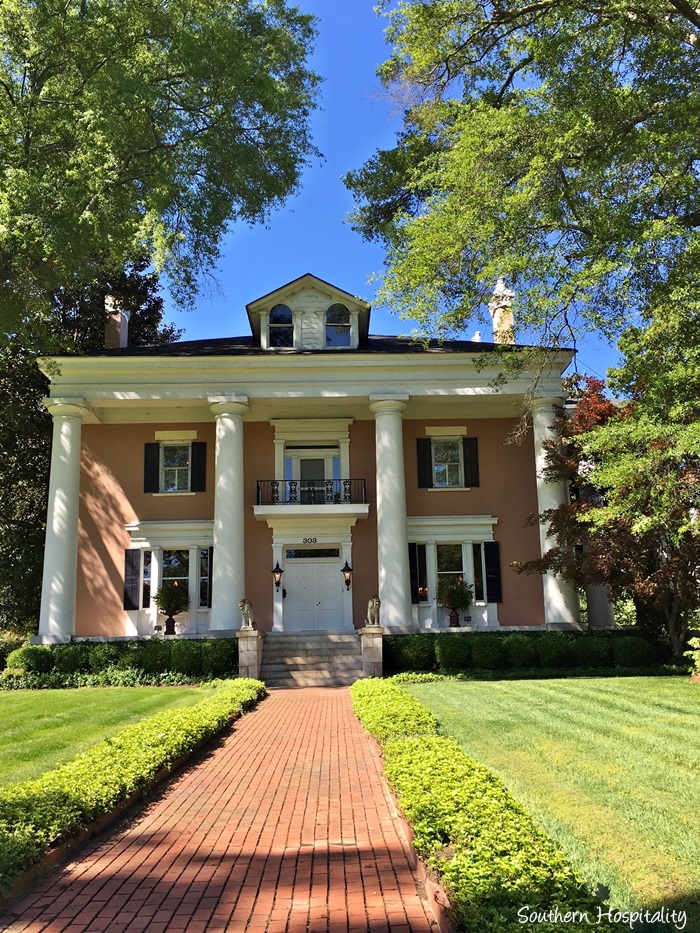 Down the street is this beautiful 1800's Greek Revival mansion.  We met most of the homeowners along the way and it was fun to chat with them about their houses.  This couple has been in their home for 38 years and raised their family here.  It was interesting to hear about the upkeep and how much is involved in keeping and preserving an older home like this.
The backyard pool and pool house of the above home.  We decided that you need to be really young to take on a house of this magnitude if it hadn't been restored, because you'd have to have the stamina to get things done or else hire it all out.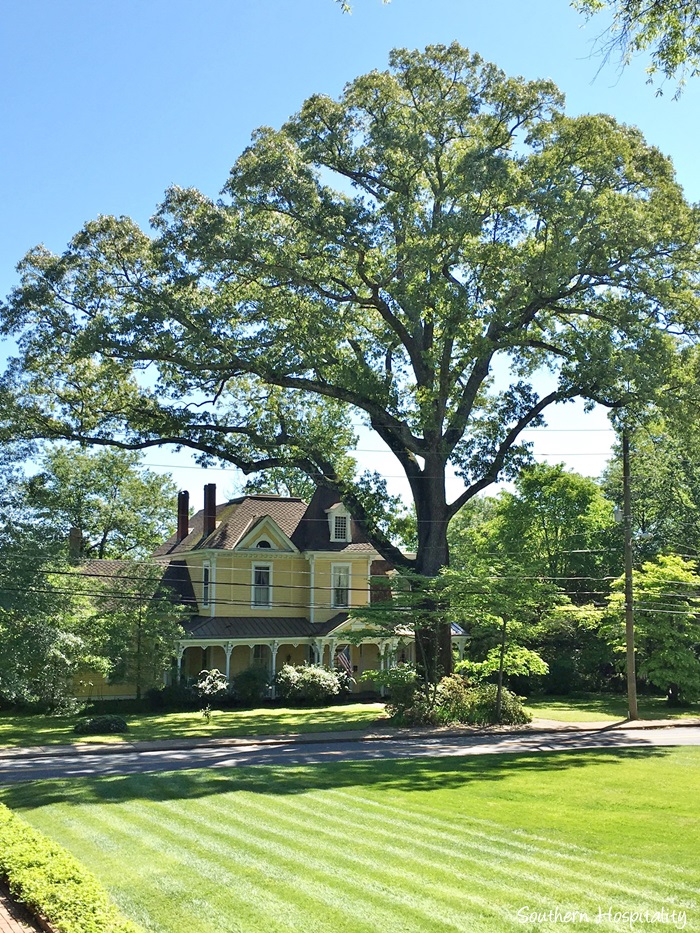 A peek at the front lawn and the house across the street.  The entire span of Kennesaw Avenue is full of historic wonders and it's one of my favorite streets to get to town from my house.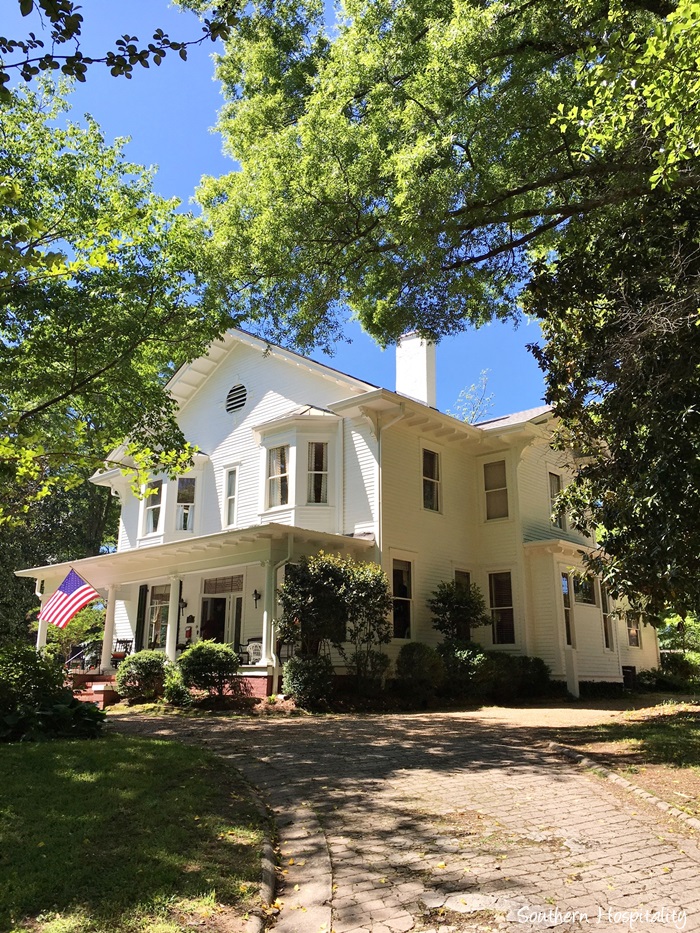 Another house on the tour. It was such a fun thing to get to go inside and see these homes in person.  We probably toured a dozen homes that day.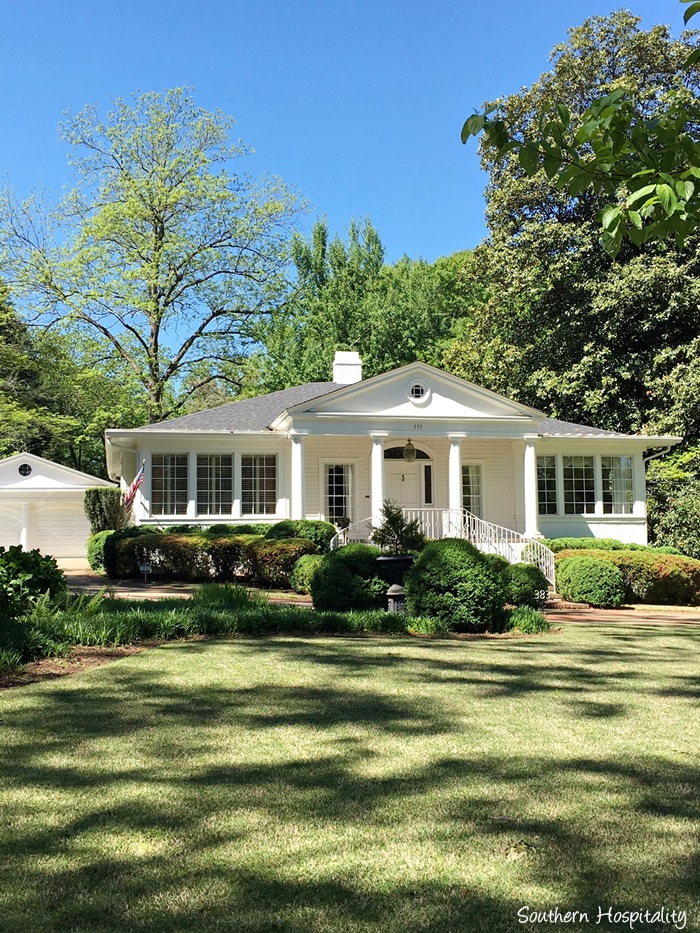 This one wasn't on the tour, but we admire its beauty every time we pass this way.
Homes in this area range from the mid-1800's all the way up to the 1920's and 30's and above.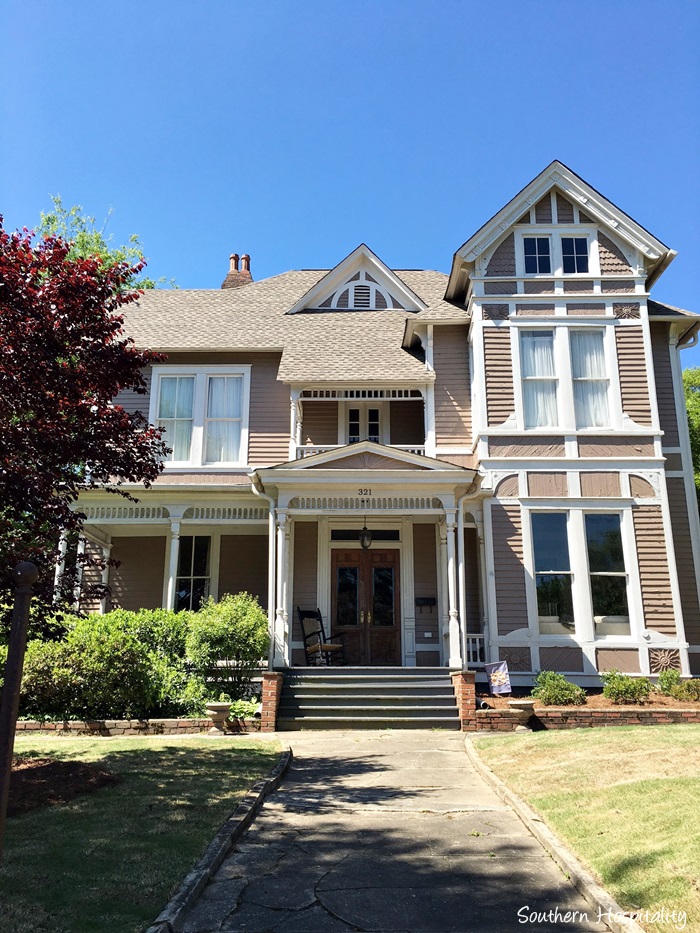 I won't comment on all of them, but enjoy the beauty of these historic homes in Marietta.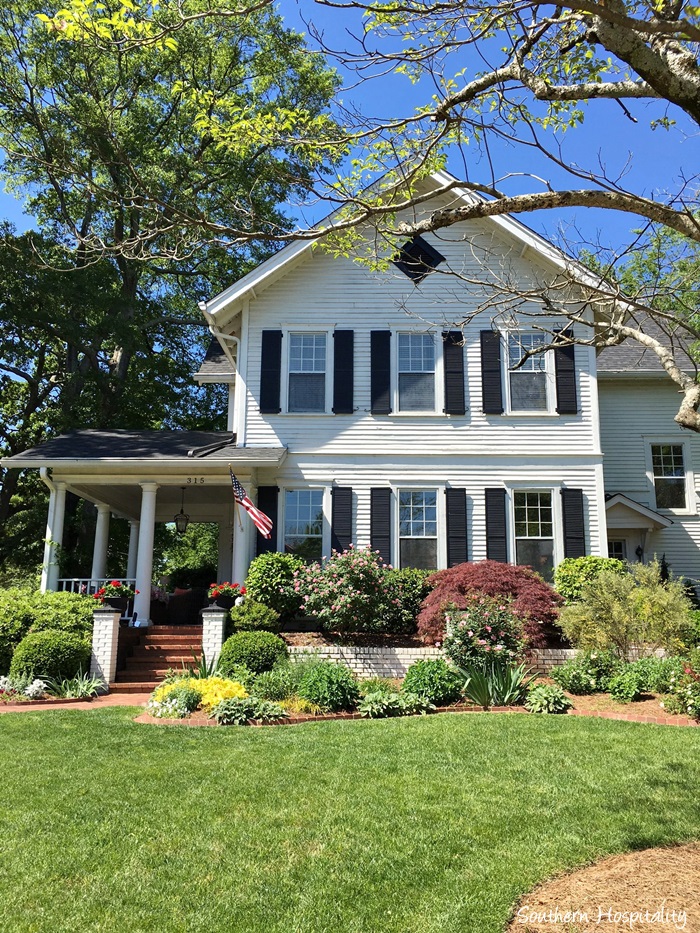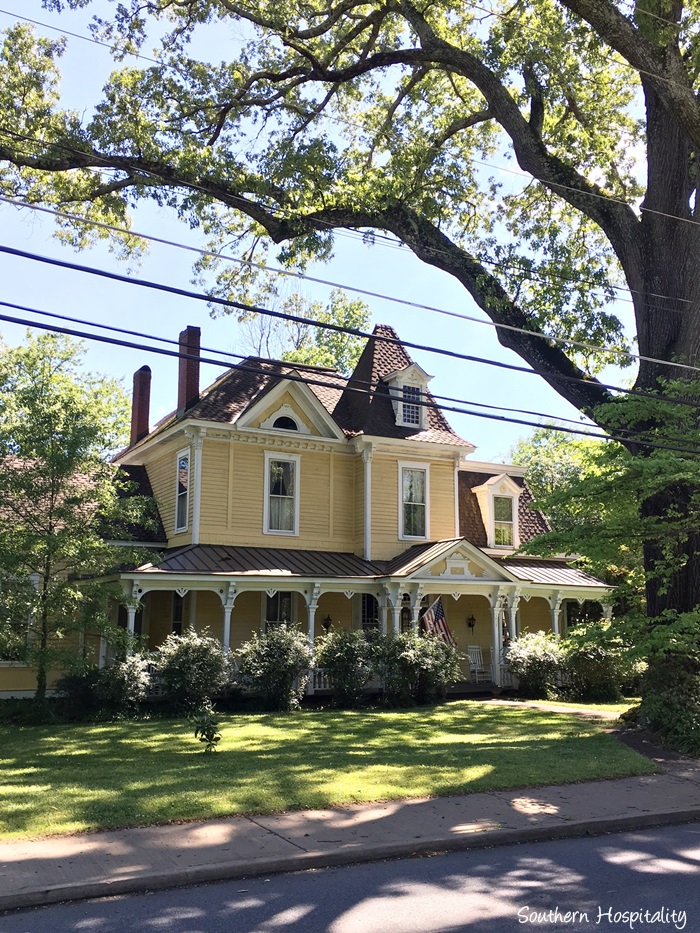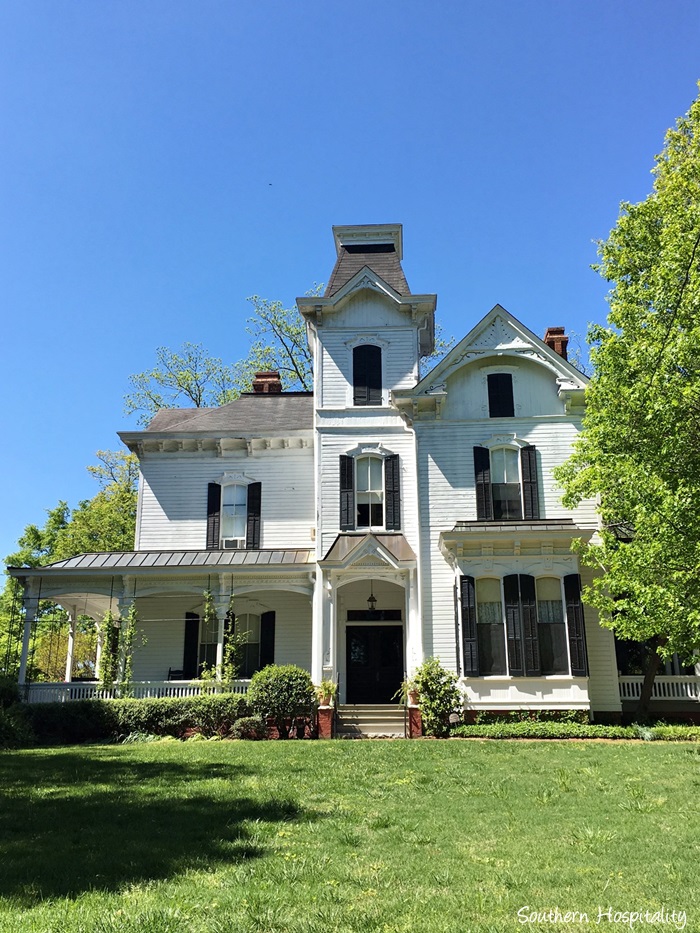 Heeee hee, we think this one reminds us of the Adams Family house from the old TV show.
This one was on the tour.
Historic Oakton, which I've also blogged about before, here and here.
We toured this beauty too and it was gorgeous.  Love the architecture. They have a pool in the backyard too.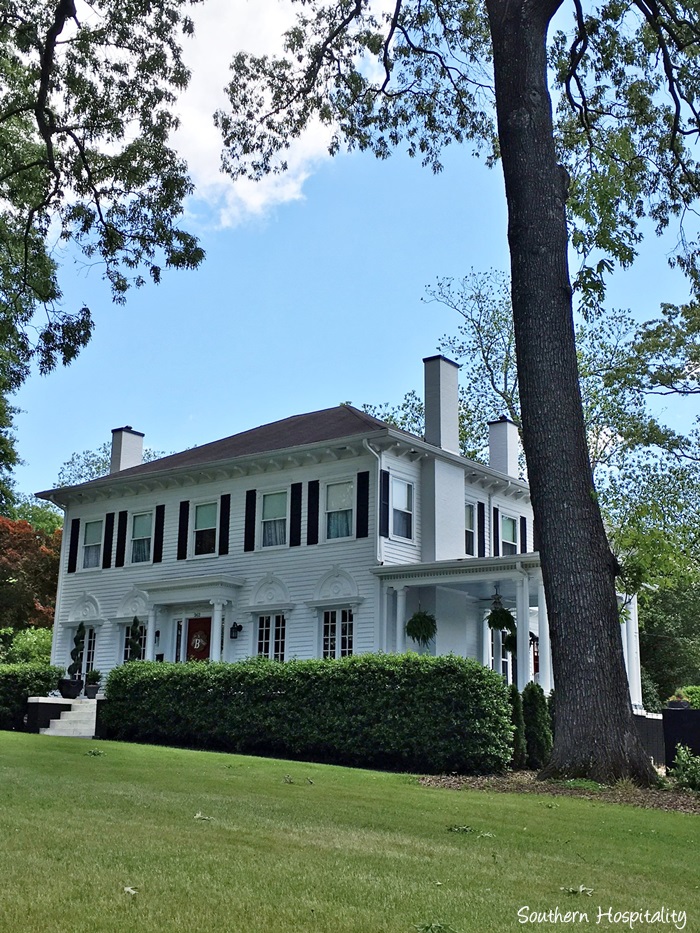 We were told this home was vacant for 5 years before the current owners bought it 3 years ago. I'm sure they have had to do quite a bit of repairs and renovations.
It sure is beautiful, isn't it?  Notice the granite stairs.
Cherokee Street is a stunning drive.
This pretty red brick was on the tour too.  It's a 1920's house and I think the architecture in this era is so neat.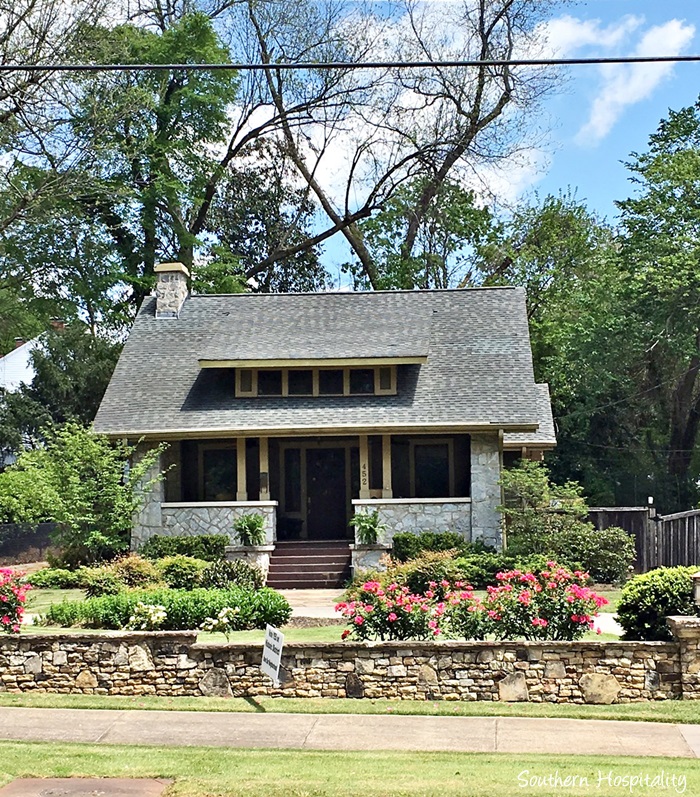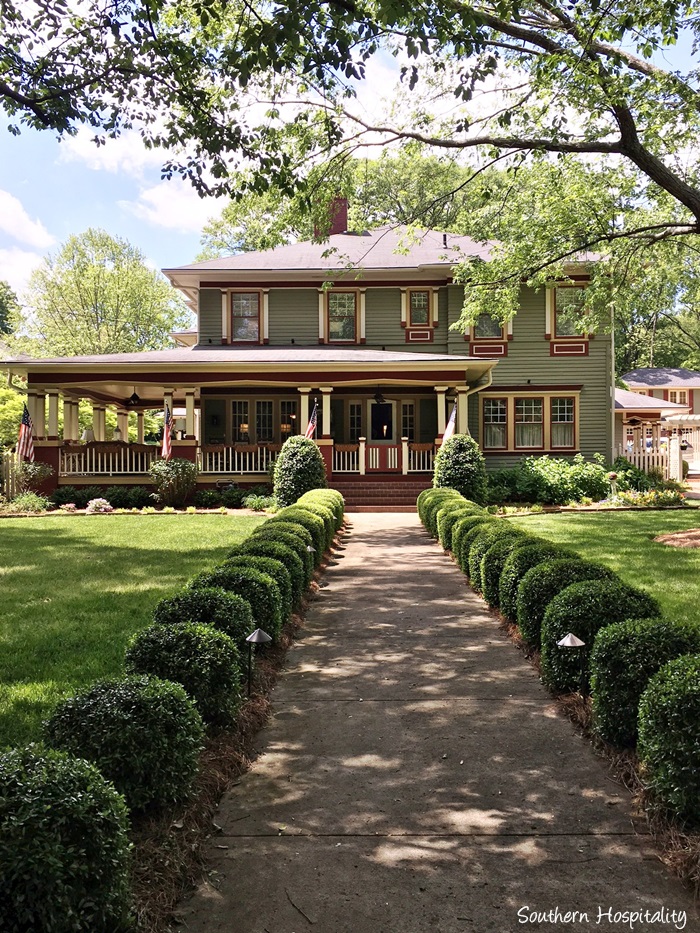 I had toured this house on the Christmas tour before, but it was fun to get another peek.
They have a gorgeous koi pond in sideboard off that beautiful wrap around porch.
And our last stop of the day was this one and I think it's so charming.
The famous Brumby rocking chair factory lofts were also on the tour. They opened about 20 years ago as apartments and I had never been in these old buildings.
As typical in loft buildings, the old brick is exposed.

There were several residences open for touring and they let me take a pic in their space.  These are smallish 1 or 2 bedroom apartments.  I can see why the young folks like living here, within walking distance to the square.
This unit was my fave with these 3 gorgeous and huge windows all open with the breeze coming in.
This one was vacant and ready to rent.
It was a really fun day of touring homes, something we enjoy doing.  There are so many charming and quaint homes here in Marietta and I'm very proud to call it my hometown.  I wasn't raised in Old Marietta, but it has been a regular part of my childhood and adult years.  I can definitely see why folks want to live near the Square in this area, since it's very desirable (and expensive) real estate.  We take advantage of the amenities of the Square all the time and regularly have dinner there and it's a reminder of days gone by, when the pace was a little slower.  Of course, the traffic hasn't stopped growing and Marietta has its share of that too.
Hope you all enjoyed this tour of some of our beautiful historic homes in and around the Marietta Square.
Don't Miss a Post, join my list!