If you have not read all of my blogging story and want to catch up, start here with Part 1, Part 2 and Part 3.
When I ended Part 3, it was the end of 2009.  A new year was awaiting and I was still enjoying blogging so much.  I had continued to share my projects that I was doing at home and it was a wonderful community to be a part of.  In February, I went back to the Blissdom conference in Nashville that year.  The home decor group had more than doubled from the previous year.  Our niche was growing big time!   I wrote a blog post about balance and blogging during the first of that year.  It's still a struggle to balance this thing and most of us who hang out on the computer find it hard to keep it in check at times.  Blogging gets in your blood.
I met up with so many of my current friends that are dear to me to this day, like Traci, Layla, Julia, Kate.
As well as Sarah, Beckie and that whole group of home girls in this pic just above, most of whom were old friends.  You can read more about Blissdom 2010 here and here.
The connection part, by far has been the most rewarding thing about blogging.  Meeting up with and connecting heart to heart with other women who have the same interests and passion that I do about all things home.  That's inspiring!  That year was the first year to meet up with many of my blogging buddies that I'm still friends with.  We had a great time catching up and just hanging out talking about blogging and all that was happening that year.  It's amazing how this blog world has evolved over the years and 2010 was a huge growth year for new bloggers.
In April of 2010, I finally had a professional blog makeover done by the ever-popular Darcy with Graphically Designing.  She was designing for all the cool bloggers, so I hired her to improve my look too and she gave me a stylish new blog design that I still love.  I announced it on a blog post and I was off and running.  See, I did do things a little backwards.  Instead of doing a big blog design, I moved to WordPress more than 6 months before that and then saved money for a complete blog revamp.
I continued into 2010 with Blogher and my own individual ads and things were going well.  It was still very much a part-time gig, but things were growing and I was happy to have my own money to spend on home projects.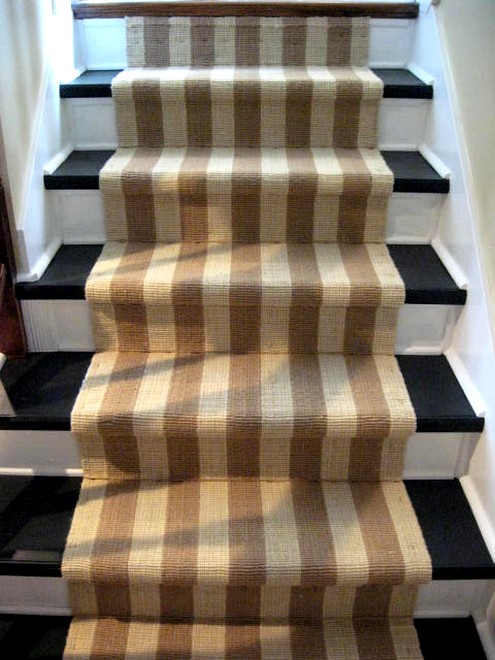 That year, I did some pretty major projects, like the bathroom subway tile and one of my most favorite projects to date, ripping the ugly carpet off my stairs.  That project still gets a lot of traffic!
In March of 2010, I had a very exciting phone call from BlogHer, my main ad network.  They asked me if I was interested in participating in a new promotion with Macy's and they had chosen me as the home decor blogger to be a part of this campaign with about 8 other bloggers.  Here's the kicker!  We were all going (at different times, and in pairs) out to The Ranch.  You've heard about The Ranch, right?  Yep, THAT Ranch.  Ree, The Pioneer Woman's ranch!  That was one exciting phone call and I could not believe my good fortune.  My turn to go to the Ranch would be at the end of June of that year.  We were going to film a segment with Ree for this fun Macy's promotion and we would spend one night in The Lodge at the Ranch.  I was beside myself.
I announced it on my blog and waited those months until it was my turn to fly out to Oklahoma to meet Ree and the other blogger I was joining.  Lisa Stone, with BlogHer, also went on this trip and it was such a fun and memorable time, meeting up with them at the airport and then driving a couple of hours out in cattle country to see the ranch that I had been reading about for so long on Ree's wonderful blog, up close and personal.  Talk about a bloggy highlight, this was it for me!  I'm not sure anything could top that one.
Ree was just as adorable in person as I knew she would be.  Maybe I'll get another chance to go to the ranch again, you just never know! 🙂
The blog was good for me. I enjoyed sharing and accomplishing things.  I was yardsaling, still doing projects around the house, all those normal things that I had come to enjoy.  And the earning potential from my blog was going up that year too.  The part-time money was good and I was enjoying having that for myself.  It was enough for me to upgrade to a nicer camera in June of that year.  I had saved up some money and right before I went to the ranch, I purchased my Canon T1i.  It was still brand new to me when I took it along on the trip and I was so excited to use it and see how my pics were getting better.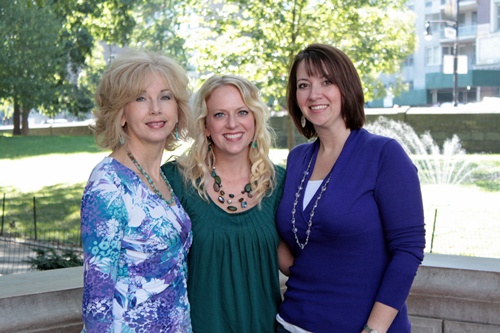 In September of 2010, I got the very fun opportunity to go to NYC for the first time, to actually stay for a couple of days.  A whole group of bloggers were invited to the brand new Nate Berkus show and it was an exciting trip to be a part of.  I met up with my bloggy friends (Kate and Sarah), made some new friends (Beth)  as well as friendships with a lot of other girls, and we had a blast seeing the sights of the city and enjoying the show taping as well.  I loved NYC and can't wait to go back this year, in fact.  I'm going to be a speaker at the BlogHer 2012 conference in August of this year and I'm so excited to be asked to join a panel on Style and Design. It will be another great experience that I'm looking forward to.
2010 rocked along. Me not knowing that life as I had known it for 5 years would come to a screeching halt at the end of that year. There were so many personal things going on behind the scenes at my house that caused me so much anxiety and I did a really good job of hiding them. I didn't want anyone to know what I was facing and I mistakenly thought that these things just might work themselves out and that life could go on.  Maybe it could all be fixed.  If you are totally lost on all of this, you can read my Hope post from earlier this year.  That tells a lot of my journey as well.
Blogging came naturally for me and it has been a good outlet for me to share my life, as well as home improvement projects.  Sharing with all of you has become such a big part of my life.  During that year, I had no idea that the next year would bring tremendous changes into my life and that I would be moving back home to Atlanta in Spring of 2011.  Life was a whirlwind and I was right in the middle of the mess.
By the end of 2010, I knew some BIG changes were coming, I just didn't know how severe they would be.  At the time, I didn't know what I would be doing or where I was going to end up.  Life can completely blow up sometimes and make you scramble to keep your feet on the ground.  That's where I was at the end of that year.
What in the world was going to happen in 2011?  I knew I still wanted to blog, but I had no idea where I'd be or if I could possibly keep it going.  It was a very uncertain and scary time for me personally, but I had my family to go home to.  So, 2010 ended with a lot of turmoil and anguish on my part.  Where the next year would take me, I had no idea.
Stay tuned for more, in 2011….
Don't Miss a Post, join my list!