Life is flying by and I can't believe I'm even typing 13 years of blogging. It still blows my mind that it's been that long since I fired up this blog for the first time. Every year at this time, I like to reflect on the state of my blogging journey and where I am at this time. It's a good way to look back at where I was when I started it all, where this path has led me and where I want to go. I don't have all the answers on where I want to go, I'm still figuring that out along the way, but it's been such a fun journey I plan to continue indefinitely.
I'm 63, which makes me a senior and the fact that I can do this for a living and have it go with me into retirement years is the best thing ever! I built this blog from scratch and it supports me very well. God has certainly blessed me beyond anything I could have imagined back then in 2007.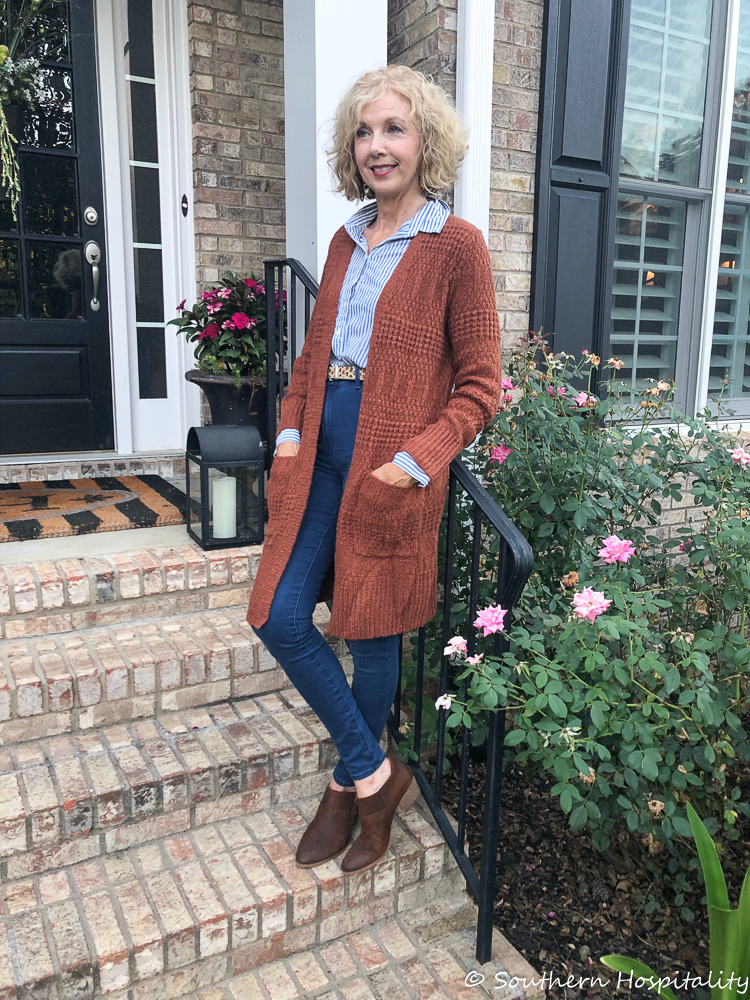 Thinking about all of this each year has made me look back and see just how far I've come in this blogging world and how much of a blessing it's been to me. I was just giving someone a quick recap of my years of blogging recently and it made me realize just how much I have to be thankful for. I mean, I am thankful every single day for the blessings in my life from having a close family to life with Mark and our home that we are so grateful for.  That I have a job I love is the best and it's been lucrative way beyond anything I could ever have imagined for myself. The Lord has really done miracles in my life.
When I look back at the last few years, it really is a miracle story. I've shared my blog story in detail here on the blog going over every year of blogging, along with the devastation that I faced 9 years ago. If you don't know my story, it's worth reading. But in a nutshell, I went through a financially crippling divorce in 2011 when that ex took from me and wasted everything I had saved in life and left me with nothing but a car and furniture (more details in Part 5 of my blogging story, there was a jail sentence involved). It was the lowest point of my life. To recover from that was going to take a miracle and it has certainly turned out that way. I didn't know what I was facing for my future in life. I was in my mid-50's and had no idea where I would end up, but moved in with my sweet parents for a year and a half. After filing bankruptcy in June of 2011, something I never thought I'd have to do, I have not had to worry about money one single day since then. That's a miracle! For my blog to support me just when I needed it. A miracle! To find a foreclosure house I could buy with help from my parents (and paid them back every penny) only a year later for $70K, another miracle. It was the perfect house for me and my dad to fix up and renovate. Today that home is worth 3 times what I paid for it and when I sell it in the next year, Mark and I will be mortgage free. Another miracle, 9 years later! To be the point person that helped start a successful blog conference in 2012 called Haven and have it be so successful and lucrative for me personally, another miracle that helped change my life.
Today, I'm married to Mark, a man I love dearly and the love of my life (another miracle, who marries the love of their life at 60?), with a job I love and look forward to doing, and I've managed to save a nice nest egg for retirement years which is looming closer than I could have imagined back then. Another miracle. My Lord has been faithful to me, restoring those wasted years in more ways than one, giving me peace, hope for my future, and a life I couldn't have imagined back then. So as you can see, blogging literally has changed my life in more ways than one for me personally. I could never have seen any of that coming, so I've turned into a passionate ambassador for blogging and what it's meant to me.
So what have I learned, observed, and taken away from all these years of blogging? I'm going to try to keep this one fairly brief. I mean really not that much has changed since last year's 12 years recap, but it's nice to see that I survived and thrived another year in this thing. I used to have mild panic moments at times wondering how in the world I could really make a living and a career out of blogging and social media. But it keeps surprising me and sweeping me along all at the same time, year after year. I'm still here and doing well!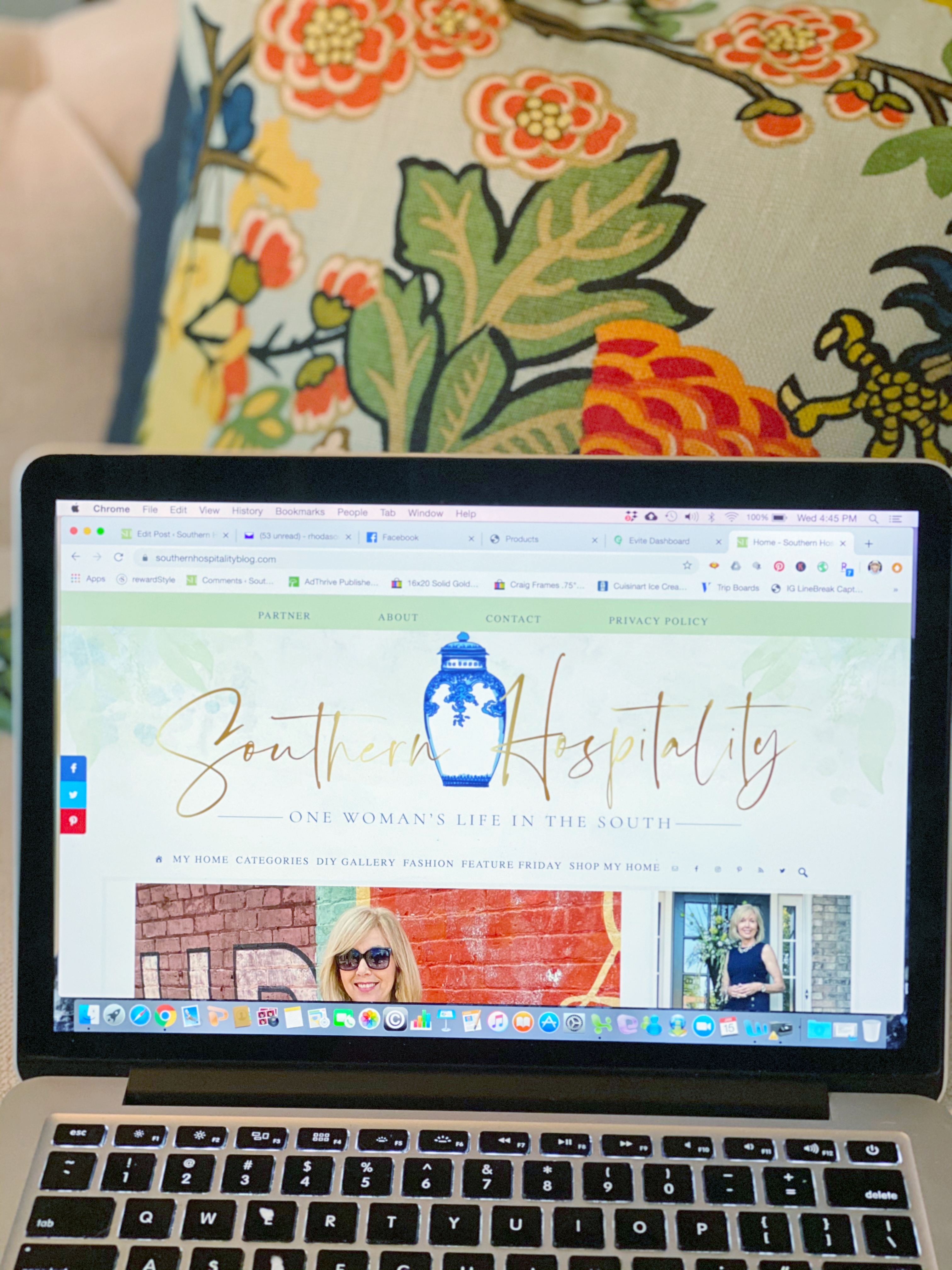 So here are my observations and things to ponder about blogging after 13 years of living it and doing it:
*I'm still very glad I got in early.*
That one thing has carried me further than I ever dreamed. I think it's a lot harder now to get started and make a big splash in this online world. When I first started and this online world was much smaller, I felt like a pretty big fish in a smallish home decor niche pond. There weren't nearly the number of people online back then. Now, I feel like a medium size fish in a vast extremely large sea of influencers and bloggers and the home niche of blogging and influencers has exploded with growth in the last 5 years. I'm still very grateful that this is a job and business now, much more so than any of us ever dreamed when we all got started back then. The sky is really the limit on working hard and making it online. Anyone can do it with the right tools and hard work. It's not an easy job that you don't have to work at. It does take diligence and hard work all the time to keep the momentum going on a blog. Blogging takes more work than most people know.
*Still trying very hard to stay true to myself.*
This. This thing is one that I always try to keep in mind as I'm blogging and doing anything. I put myself out there years ago, along with my house and that comes with perks but also leaves me open to criticism. Luckily, the criticism part has faded much over the years, it used to be worse out there, but now I'm pretty much left alone to do my thing and create and share with my core audience. I'm still so very grateful that so many of you stay with me and have been with me, some since the very beginning when I was living in Birmingham, AL. One of my main goals has always been to be relatable, real and down to earth with you all. I feel good about that part and will continue on that path. I try to share the real side of home improvement as well as life and not just the pretty pictures. The in between and progress pics of life and projects are just as important as the pretty polished pictures. Remember that there is only one you, so we all need to be the best versions of ourselves and not try to be something or someone we're not. That never works in blogging. People see through that so fast and it would get really old trying to live up to a made up version. We all have to be uniquely our own.
*Instagram is still a love/hate relationship.*
Instagram is still a huge focus in social media and it has created many "IG celebrities" who have grown and exploded. The reality is that Instagram has become it's own thing and blogging is its own thing. They are related but blogging and Instagram success are two different things. Many brands want to work with these online stars and since I don't try hard over there, it's still one of my smallest social media platforms and one that is not that successful for me. I see so many rising stars over there who have grown fast in a short amount of time, but I still caution anyone who asks my opinion not to put all their eggs in that one basket. I think Instagram success is fleeting and will not last forever. I've watched too many other social media platforms grow and soar and let us all grow with it, only to crash and burn in coming years (Facebook, anyone?). Since Instagram is owned by Facebook, let's just say the writing is on the wall. None of them last forever. They all want to make money and once money comes into play, they don't care about you or me and our little platform over there. Word to the wise on IG!
*Instagram and blogging are totally different animals.*
I'm continually amazed at the sheer number of people who are fairly new to Instagram. They hit the big time by growing their accounts huge and then start a blog. But blogging and Instagram are completely different business models, which I think most find out when they try to do both. Running a blog is a full time job. Running an Instagram account that is big and thriving is a full time job, at least in my opinion. We own our blogs. We do not own Instagram platforms, nor can we control anything to do with Instagram for the most part (it's called algorithm and money making). My business model is to concentrate on my blog and make it the best it can be. An extension of my blog is Instagram, Facebook, Pinterest, and Twitter. Just an extension. Instagram, I have observed, is really a full time job in itself if you want to grow huge over there, maintain that and get noticed and work with brands. I see it every single day. The share groups, the community building, the friends sharing friends, it's all to grow. That's how it's done over there and it works well for those who choose to do that and commit to working it. I do not choose to do that much since it takes an inordinate amount of time to do it in that capacity. I just can't and won't live my life like that, glued to my phone. So I'll never be a big star on Instagram and that's just fine with me. My success is elsewhere, the blog is it for me. I think you can do both, but maybe not do both to full capacity. Speaking for myself, I can't do both at full throttle. Each takes a lot of time and for me, I choose my blog every time. I think there is real danger of burning out if you try to kill it on both. It might kill you eventually!
*Don't believe everything you see online.*
Most of us try to put our very best out there online and on Instagram and Facebook, but just remember that we are all real people behind those little squares or behind our blogs. I've gotten over perfectionism and don't even strive for that on my blog, but I see so many people trying so hard to be perfect and only show the beautiful and perfect, but we all know that is not real life. We all have trials and troubles. Life is hard and messy at times. Life is not perfect, so we all have to remember that as we scroll or read online. No ones life is perfect ever, we're all human and subject to flaws and errors. I've been through my share of messy life. We're all doing the best we can. I hope that you all see the good as well as the not so perfect when you read my blog or see me on Instagram. I want to be real and not an air brushed person that I'm not. I sometimes think there is a tendency to share too much personal out there on social media. Some things may need to be kept special just for us and our families, so hold those close and treasure them. Not everything needs to be paraded and displayed in front of the internet.
*Blogging can be lonely business.* 
I have lots of friends and acquaintances from all my years blogging and on social media. I helped start a blogging conference, Haven back in 2012. But even though I know so many people, at times blogging and running an at home business can feel lonely and isolating. I don't have a support group here in my own city with blogging. I do have a good group of ladies that I'm in a Mastermind with once a week, so that is helpful. I know a lot of people here but we don't get together often and talk shop. I still can see what everyone else is doing, who is invited to what, who is working with so and so brand, all those things are out there for me and everyone else to see. I can't complain and have had a very successful journey during my long time blogging. I've had so many wonderful opportunities over the years. I've been invited to so many grand events and seen so many neat places, experienced so many things I never dreamed of. I've had some big highlights in my blogging journey, the amazing people I've gotten to meet are many (I met The Pioneer Woman 10 years ago and stayed at her Lodge overnight, Chip and Joanna, Ben and Erin, P. Allen Smith and all the Dream Homes, Urban Oasis and Smart Homes I've visited with HGTV), it's been a whirlwind of exciting adventures over the years with many brands I've had the pleasure of working with. My cup runneth over. I'm humbled and grateful.
But, things change and opportunities do start to fade. I don't get as many invitations as I used to. I've heard the same from some of my long time blogging friends. Other rising newcomers get noticed and they start getting more of the opportunities and so as I keep blogging, I have to think that some of these opportunities will fade and not be as numerous as they once were, it seems that is already happening. I've been out there a long time, but all the newcomers don't know me at all and I don't know them either. There are so many in this home niche now that it's impossible to keep up with them all. That can feel lonely at times as I notice groups out there interacting and doing things together. As I get older, it sometimes feels that the younger folks get the big opportunities and get noticed more than my demographic does. That's only natural and there's probably a lot of truth in that, again I've had a lot of success so cannot complain about that. It's just changes that I have to adjust to. I can work as hard as I want to. I'm not in the ladder climbing mode at all anymore in this online world, but still grateful I have a voice. I'm happy to be right where I am really, but just sharing the thoughts I have at times as these changes come about.
There is so much talk about "hustle" and "girl boss" and all those things are fine and good. There are so many opportunities for women entrepreneurs online and it's wonderful that so many of us have the chance to own our own businesses and work at home. But at my stage of life, I'm mostly over the hustle part. I want to continue to stay plugged in and learning, but I just don't feel the need to be over the top with working SO hard on it all. I want to enjoy my life with Mark and life into retirement. In fact, it looks like Mark is officially retiring mid February, so life is about to change for us.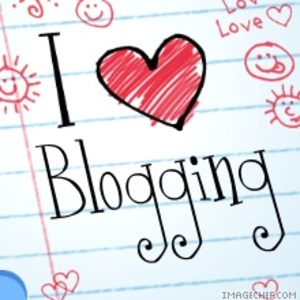 *It's still the best job in the world!*
I still wouldn't trade this for any other job! I'm still so very grateful that God gave me this job and business opportunity. It's been the most lucrative and financially successful job than anything I could have imagined and I literally just stumbled into it. The right place at the right time. But I know God had a big part in leading and guiding me in this career that never existed before. He has been so gracious and loving and given me so many open doors and huge opportunities that I could never take that for granted. That's how much God has looked after me, provided for, and taken care of me. He has poured out grace and mercy to me over and over again and I'm one grateful girl for that! I still feel like He handed this blog to me on a silver platter and said, here girl, take this and run with it. You're going to need it very soon! I do get tired of the hustle, but I know I can slow down when I want to.
*The business part of blogging is still challenging.*
I wish blogging could be set on auto-pilot and we all wouldn't have to worry about the business side of blogging, but that's not ever going to be the case. We have to worry about pageviews and keeping our audience engaged, SEO is how Google finds our pages and let's people see them. All of that is a continual worry. I have to figure that out too for my blog, writing blog posts that people can search out and find. My pageviews on my blog are 1/2 of what they were 5 years ago. The good news is, my ad network, AdThrive, is bigger and better than ever and I earned more money with them in 2019 than previous years. So even though my pageviews aren't nearly as big as they once were, I'm earning more money. 2019 was my best year ever! But still, it's worrisome to lose all that traction I had for so many years. We chalk it up to Google and how they change their algorithms, as well as Pinterest and how we don't get as much traffic from that source as we once did. Everything can change along the way and we only own our blogs and our email lists, so that is what I need to concentrate on the most. Keeping the audience I have and trying to gain more along the way is always a concern and challenge to running a successful blog that will be long lasting. There is always something new to learn. And when you learn that and master it, it will change.
*I can't do it all.*
I've been a one woman show for all these 13 years, but I can't do it all. I don't do nearly what I should be doing on social media. Researching and writing posts that Google can find is a full time job. Keeping up with content and taking good pictures is a daunting task. It's not easy to keep up with it all and I really can't. Keeping up with posting on Facebook and Instagram can take so much time. For the first time, I'm going to hire a VA (Virtual Assistant) to help me with pinning my content on Pinterest. I simply do a horrible job at that task and it's something I need to work on, so I'm finally hiring that out. I think it will help get some of the traffic back that I've lost and hopefully work to getting people back to my blog to see my content I work so hard on, so I'm excited to see how that goes.
*How long will blogging and influencing last?*
I don't think anyone can answer that question, but I think it's not going anywhere anytime soon. There is still so much untapped in this online world. It's still so new and I hope to be part of it for years to come. I do see myself pulling back eventually and not worrying about posting so much. As Mark and I move into our retirement years (and they are here and looming in front of us), I will still be blogging and sharing on here, but in the next 3 to 5 years, I will probably slow down some. I won't be so concerned about posting as often. All of my content will stay on here for the long run, but I'm sure my posting will slow down by then.
We want to travel more and so travel blogging will be more of a focus for me in the coming years. Once our house is finished with our home improvement projects, we won't be moving just to have content to share. We're too old for that nonsense! We've talked about moving again and maybe building a house, but I really don't know if we will. We love our house so much now and I'm not sure where we would go! We have talked about getting out of the Atlanta traffic nightmare, but it won't affect us as much once Mark is retired very soon. I'm going to try to get Mark to contribute more to the blog, since you all enjoyed his writing so much. He has a great sense of humor and much to share, so I hope he will write for me and you!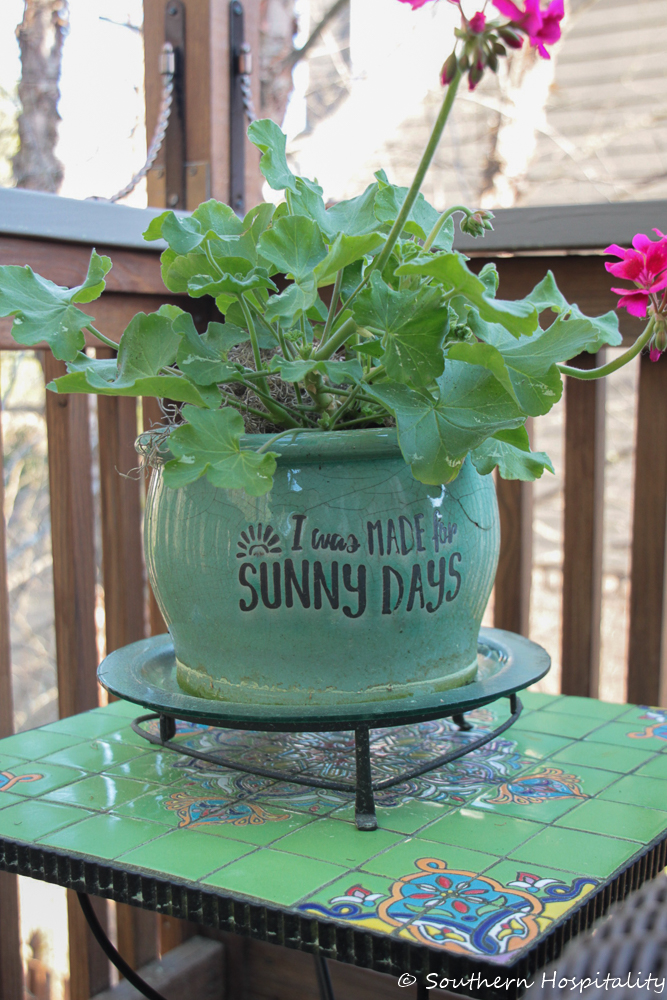 Blogging has been such a great second career for me. I started at 50 and now it's taking me into my retirement years, a true God send for me. I want to stay relevant and up to date. I want to make a difference in my generation, so I will continue on this blogging journey for the near future. We will see where it leads and I hope things don't get so hard on all of us who own a blog and want to keep them going. I'm hoping that things don't happen that push us backward, but we have no idea what the future truly holds for the internet and all of us online who rely on it for our jobs.
For now, I go into year 14 with a big happy heart and ongoing appreciation for all I've been given. I still say it's a dream job and I'll continue to say that for the long haul. It's work, but it's good work and I still enjoy blogging and sharing with all of you. You all make it worthwhile and your comments and support keep me going, so just know that. I love it when you all comment and chat with me here and on Instagram and Facebook. I love sharing our projects with y'all. I feel like I have thousands of girlfriends out there cheering me on!
So thank you again, from the bottom of my heart for your part in keeping my blog going and up and running another year. Thank you for putting up with ads here on my blog. That's a big part of how I earn my income and those help so much. I know they can be annoying, but please try to overlook them. I couldn't do it without you all! You are still at the heart of why I do this blog and continue to share online and hopefully give you inspiration in your own lives. From my relationship with my parents, to my family and extended family, to Mark and I and our home life, it's a pleasure to share it with you all! You all make it worthwhile every day! Here's to another year!
Don't Miss a Post, join my list!