When I started this blog back in 2007, I certainly never dreamed I would be typing out another update post for 14 years in a row. I do this recap every year just to keep account of my journey in blogging online and to give you all sort of an overall look at blogging and what it's been like for me. Oh the times, they sure have changed in those 14 years. Even though I still enjoy blogging and sharing with all of you, the sheer fact of being exposed online for that long is a bit strange at times. I have lived out my life sharing with all of you out there who "know" me from what you see here on this blog. I've always tried to just be myself and let you see who I consider a down to earth gal behind the blog.
I can't begin this year without at least acknowledging that we are in desperate times in our country. 2020 was not a fun year for all of us, some of us worse than others. We are in unprecedented times. Scary times. I don't get political on here, but I will say we all have to do our due diligence on what we believe, have discerning eyes and ears, speaking truth, and standing up for what's right for ourselves and our families. I'm not going to get into the political arena, but I do believe that we are entering uncharted territory and we all need to be prayed up and ready for what's next and we really don't know what's next. In my view, we have entered into a time in history where right is being called wrong and wrong is being called right. There's a Bible verse that echos that thought very well, Isaiah 5:20: Woe to those who call evil good and good evil, who put darkness for light and light for darkness, who put bitter for sweet and sweet for bitter.
Friends, we are in spiritual warfare, make no mistake. We have to buckle up and put on the full armour of God. 
I pray for God's protection over all of us. We are going to need Him more than we can imagine. I pray His will be done. He is truth. I know one thing, He will never leave us or forsake us and that is what I cling to in this New Year of 2021, one that looks very different than any we've ever entered before. It's not exactly business as usual, but we will get through it together.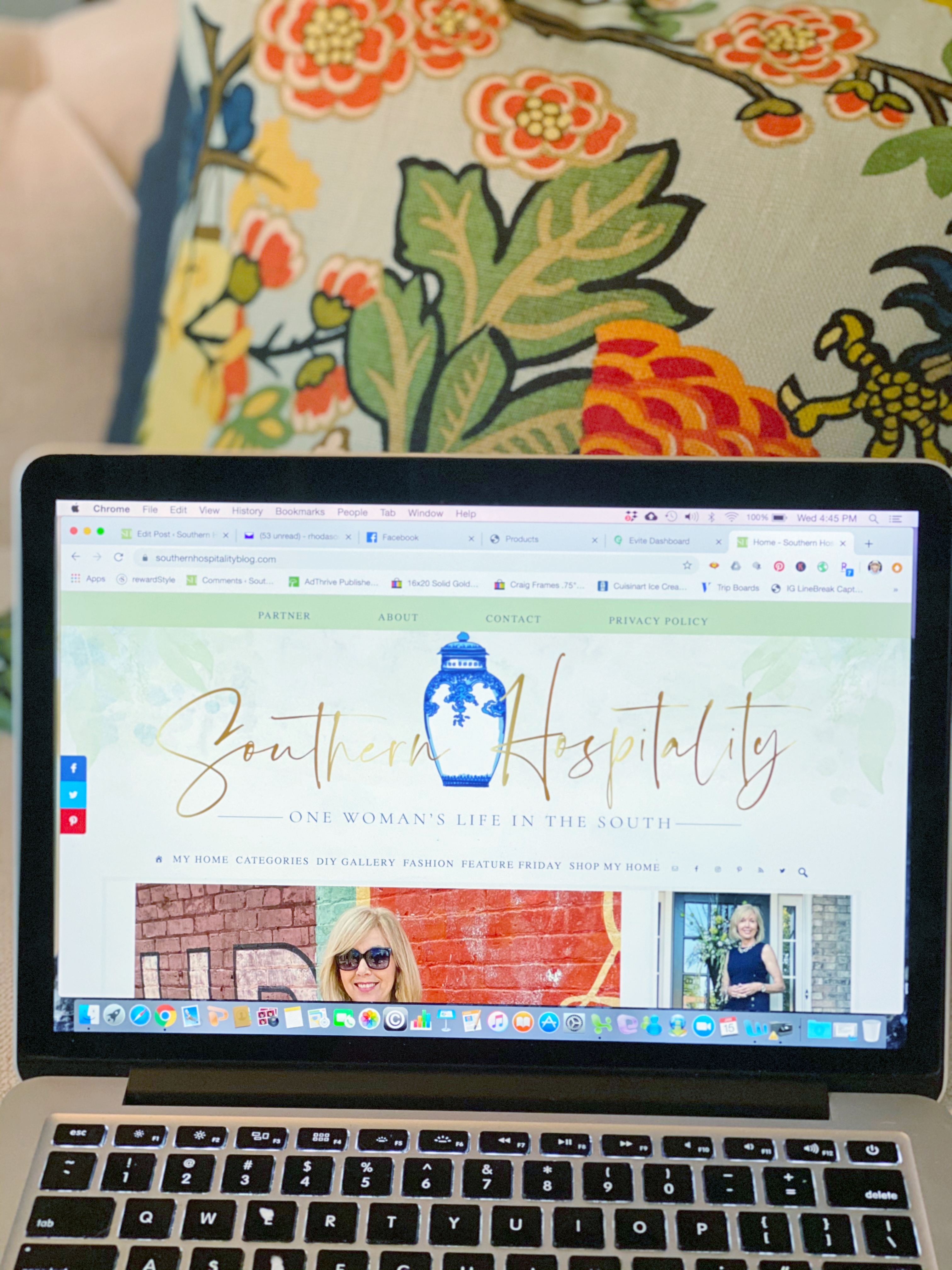 So with that somber thought in mind, let me do my yearly recap of hitting my 14th year anniversary in blogging, going into my 15th year. Wow, that's amazing when I say that! Honestly, the whole landscape of being online has changed so much over the years. It's still the very best job I've ever had and the financial rewards continued to be such a blessing last year as well. There's no other job that I could do at home that is as lucrative for me, working at my leisure at home. Still a huge blessing! I will never take that for granted.
The thing that wears me out is trying to keep up with it all and continue to try to "rise to what's next" because honestly, I'm just as happy and content to just keep writing my blog as I have always written my blog without having lofty goals in mind. I see so many of my peers who outperform me in so many ways. I see opportunities abounding out there, lots of things happening for other people and honestly, I feel like my star so to speak is fading instead of intensifying. That's OK with me, I'm at peace with that.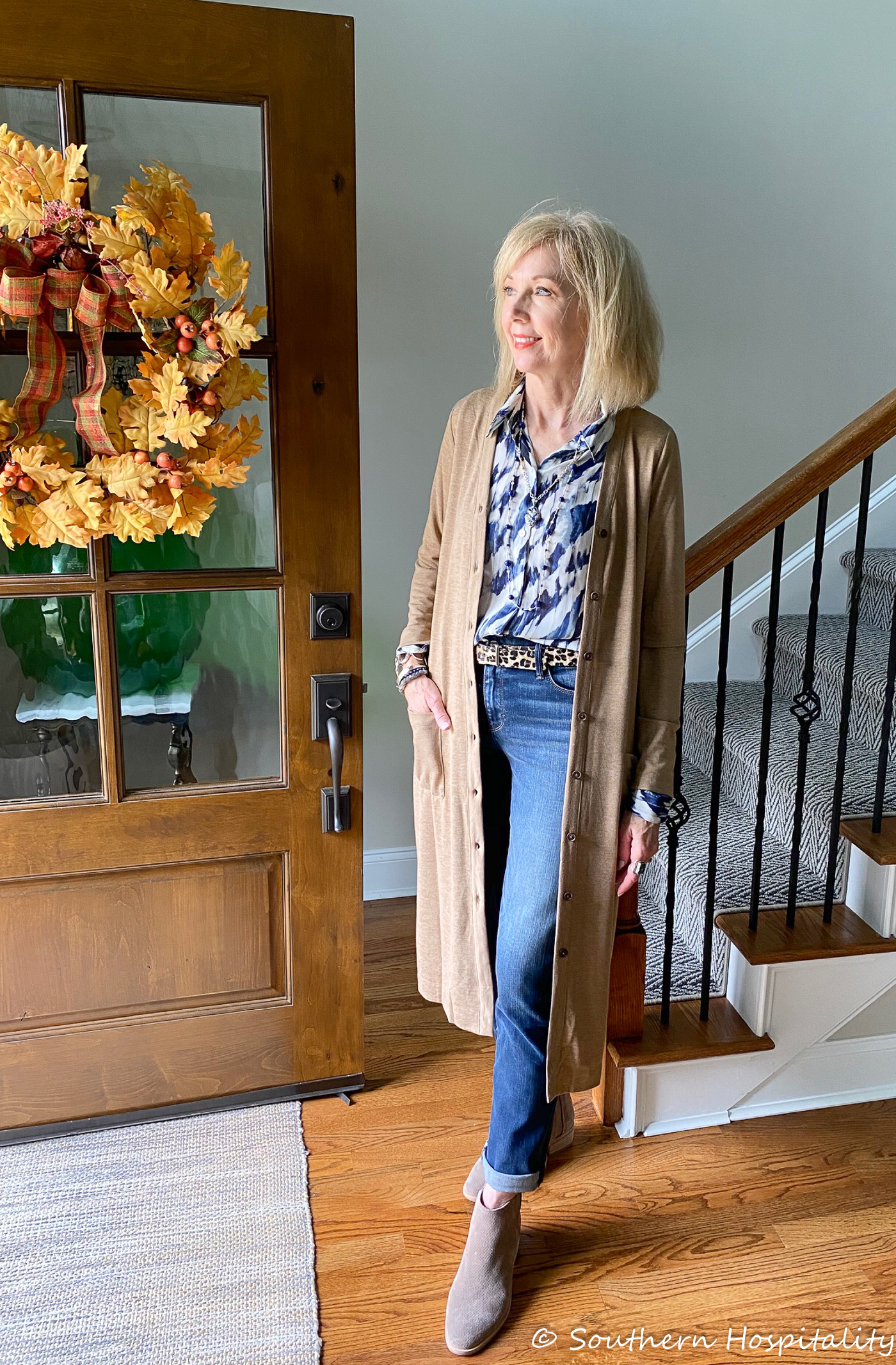 To be perfectly honest, I really do still love this part of my blogging journey. Spending day to day with all of you is the best part of it, really truly. I have grown to care for you all as friends, even though I've only met a handful of you in person. You are out there, cheering me on. And I love that. It keeps me going, so thank you as always for continuing to support my blog and being interested in my life and family.
Making a living online is work, but it's good work and really doesn't feel like a job. Being my own boss is the best, I don't have to live up to anyone's expectations of me. That's a reward all its own at this stage in life. I have found my groove and will continue to work at a pace that is comfortable to me and then it doesn't feel much like work. It's just an expression of my life and putting it out there on a weekly basis. I'm over the stretching my wings and trying to soar even higher stage. I really have no ambition for a lot more, I'm just happy I've made it 14 years! The over 50 crowd of women who have joined the blogging and influencer scene has exploded over the last 5 years and while I'm so happy to see them be successful too, I have no desire to try to keep up with them all. I have to do things my way, at my pace. Slow and steady is my mantra these days.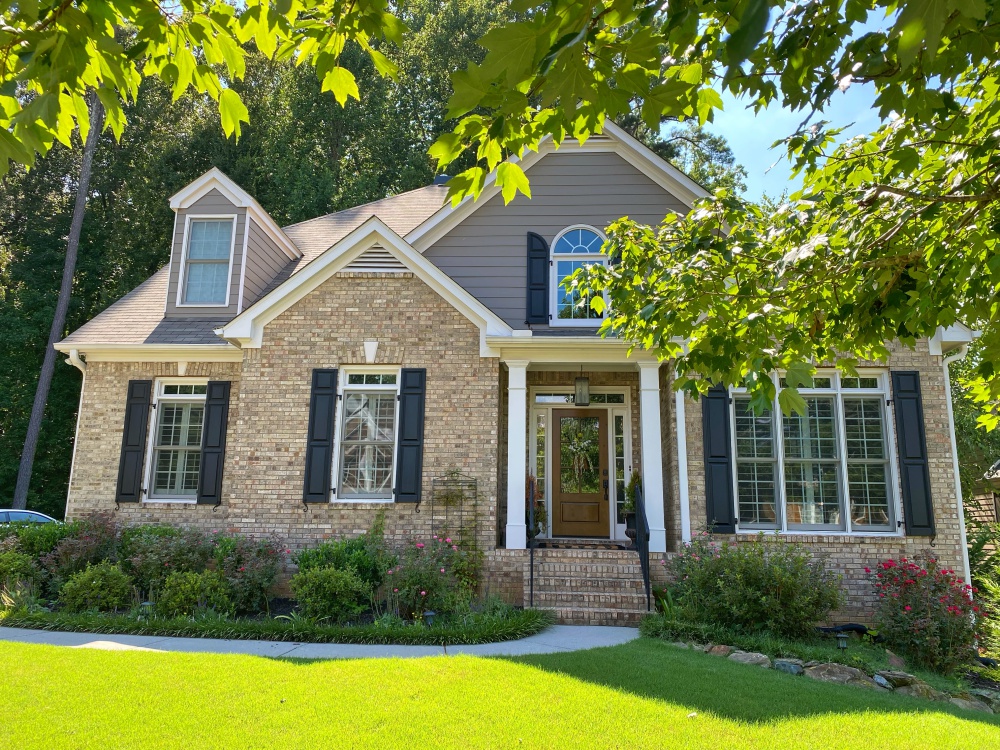 So, that brings me to the business side of blogging. Like I mentioned, I could never have a job that has paid me as well as this one and that's the truth. Since I built my blog from scratch all those years ago, I had no idea that it would be going 14 years later and supporting me well for 10 of those years. It's been 10 years now since I went through that messy divorce in 2011 (read more about all that in last year's 13 year post.) That year of 2011 was when my blog took off and it has has been steady for 10 years. It's changed and evolved, but still doing very well and for that I'm most grateful and thankful to the Lord for blessing me so much in that area. It has taken the pressure off in so many ways, to be able to afford a beautiful house, do home improvements with Mark to make our home even better, save for the future, and allows a comfortable way of life. Huge blessings at this stage of life for sure!
I've pulled back from social media over the last couple of years and don't focus on or stress over them nearly as much as I used to. I'm still on all of them and share my content there: Facebook, Pinterest, Twitter, and Instagram, but I don't stress over any of them. It works out fine for the most part and they all work together to get people to come back to my blog, which is still my main focus. My blog is still my bread and butter and where I focus my time and energy and which pays off the most financially for me.
Over the last 2 years, I've noticed a huge difference in how brands are working with bloggers. You might have noticed that too. You may remember I used to do several sponsored posts a month, that was how many opportunities came in and I took the ones that were a good fit for me. I did many sponsored posts over the years and it was very steady for a lot of years.
You may notice that I hardly do any sponsored posts on my blog anymore, right? That's because  most brands have moved to Instagram for their sponsored content and many of them seem to care less about getting blog exposure anymore. They think Instagram is the be-all end-all for brand awareness, I guess. I'm not sure if they all get the ROI they are looking for, but it's been a mass exodus at least for me and my blog. I see a lot of activity on sponsored content on Instagram, so I'm assuming it's lucrative for all parties. I'm just not a part of that for the most part. I get very little interest from brands in working with me on Instagram and most of what I do get offered is not a good fit for me or pays peanuts. Again, seeing all the sponsored posts and stories over there, it must be working well for many people. I just don't get how a static post or Instagram story that disappears in 24 hours can get that much traction, but maybe I'm just not in the know.
So how do I make money now and how has it changed….
How I Make Money Blogging
Ad Network:
I went back to 2019 (my 12 years of blogging post) and looked at the breakdown that came from the 2018 year of blogging and my income was Ad Network (60%) Sponsored Posts (30%) and Affiliate links (10%).That's changed a bit in the last couple of years.
My ad network income is substantially higher now than it was in 2018 and 2019 and I now make 83% of my income from my ad network, AdThrive, which is a nice increase. That's really good and I'm happy with how well they have navigated this online world for us and allow us bloggers to do our thing and we make a very nice income from having ads on our blogs.
Just a note about ads: I do occasionally get complaints from some of my readers about ads. I know they can be annoying and aggravating. I really do get that and depending on what device you are on, they can be really bad or not so bad. Loading can be slow. Sometimes people say that ads cover their content (it's not supposed to cover content unless it's my subscription box which can be X'd out or a video that flies out and can be X'd out as well). Yes, I get it, that can be really annoying. But please understand that bloggers work very hard on putting content out there, sharing things with our audience and we do spend many hours a week to try to keep our blogs going with fresh ideas and posts. It's not an easy feat to put out 2 or 3 new posts a week, which I do very often. So please be patient with your favorite blogs and know that the ads are what is helping them do this for a business and we try to keep our ads as non-invasive as possible to reading our content. Thank you for understanding! We do all of this because we enjoy inspiring our readers and we still love doing it. Getting paid a nice income for the effort we put in is definitely a big blessing.

Sponsored Posts:
As I mentioned, my opportunities with sponsored posts have really gone down in the last couple of years. Sponsored posts make up around 11% of my income now, a drop from 30% a couple of years ago. Things change and evolve in this world and that's definitely happened with this category for me at least. It's actually OK with me, I'm fine with that category going down as my ad network has gone up substantially. Sponsored posts take a lot more time and energy and now I can be very choosy if I take them at all. I was feeling a little down that brands are not reaching out like they used to, but I've accepted that and made peace with it. It's a lot less stressful and I hear many of my blog peers say the same thing.
I see a lot of the newer influencers on Instagram who are my age and seem to be doing very well with working with brands. That's great for them. I just don't have brands knocking on my door all that much anymore, but I am open to working with them if it's a good fit for me on Instagram or my blog. I have worked with Chico's the last couple of years on collaborations and enjoy that a lot. But even if I don't work with brands all that much anymore, I'm doing just fine with my income. As I've said before, I'd much rather have a successful blog than be a superstar on Instagram. I still think their days are numbered and they don't own that platform, it owns them. If and when Instagram is no longer the bomb, success there will be fleeting. I own my blog and it will always be my number one.
Brands are also not doing all the sponsored trips that they used to or I'm not getting invitations anymore. Not sure which it is, but it's definitely not the same in that area as it used to be. I think 2017 was my last big year of travel, it was one of the busiest years I had. I look back at all the fun trips I've taken that were part of working with a brand since 2011 when things really took off and there are so many. It's been such a fun journey and many of those trips were such a highlight for me. I guess those were the good ole' days of blogging. If brands are flying bloggers all over the place now, and wining and dining them, I don't see it as much and it's certainly not coming to my inbox these days. Of course, we did have a really weird year last year where no one was flying. But that just means that Mark and I need to travel more this year!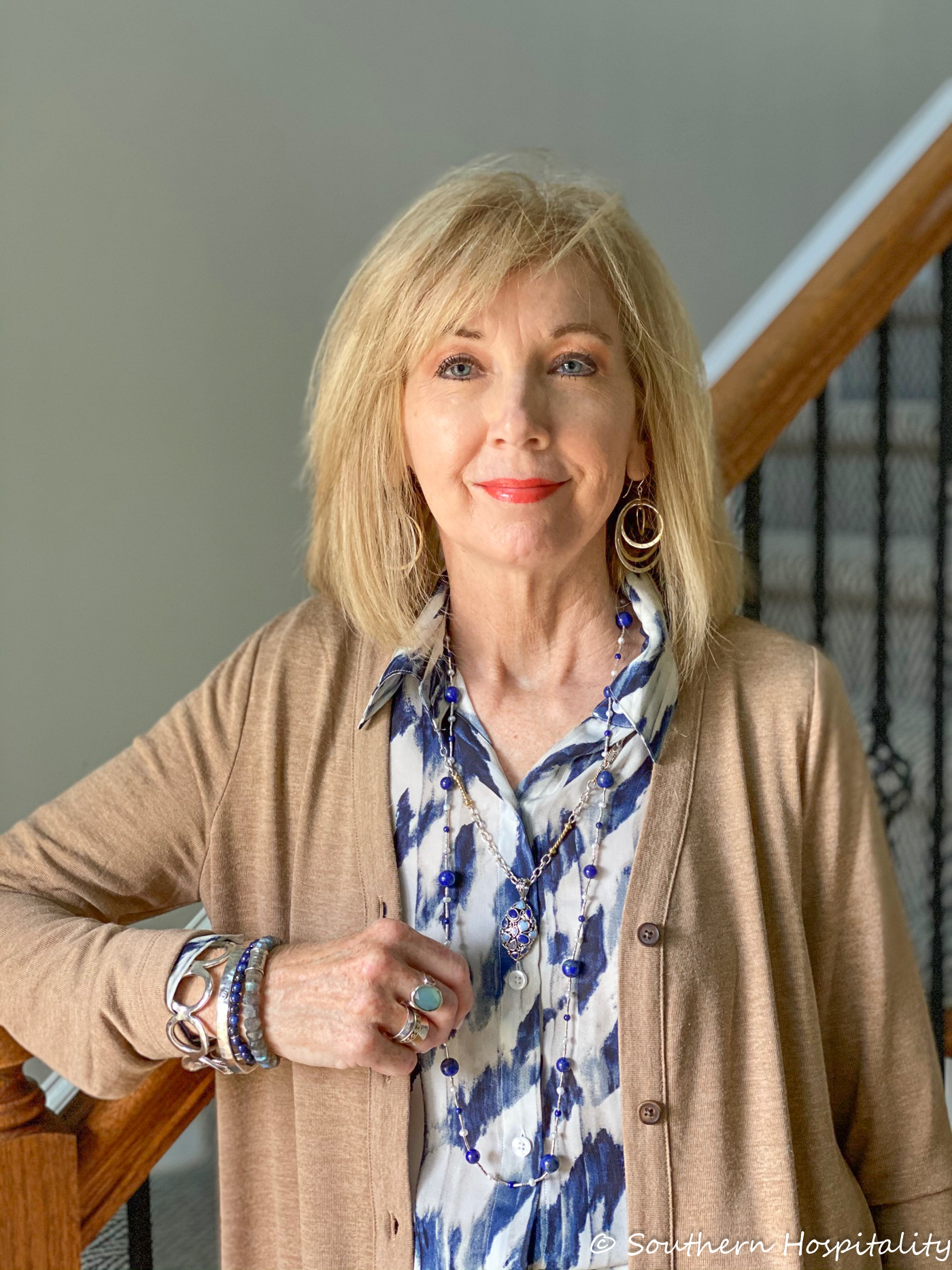 Affiliate Links:
The last part of how I make money is with affiliate links. It's around 6% now, so a little change from 2 years ago when I did that breakdown. Affiliate links are just extra spending money and I enjoy finding things to share with all of you in the fashion and home decor arena. You all have been very supportive with the links I share and that helps to supplement my income when you shop through my links. I appreciate that! Even though I'm not a real fashion blogger like many who are out there doing fashion all the time, it's fun to share new things with all of you. I could go out and buy a lot of new clothes all the time and try them on constantly to share for sales, but that's not where my heart and energy is. I just don't want to do that. So I share sales and things I see that catch my eye and I figure if I like them, many of you will too. I'm definitely not a power seller like many others are that do fashion all the time. I prefer the mix of topics that I do on my blog, enjoy the variety of things I can cover and you all seem to like that too.
It's interesting to go back and see how things have evolved and changed over the years. Last year on year 13 of blogging, I did a long recap sharing all the things I've learned with the evolution of blogging and more of the behind the scenes of running a blog, so if you missed that you might be interested in that recap too.
I've written every single year of my 14 years of blogging a recap, so if you want to see the whole journey you can go to My Blog Story page and go back to the first one and read from there. It's been quite the journey, that's for sure, an unexpected blessing in life!
Thank you all again for hanging out with me and Mark! I still love sharing our home projects with you all. If you missed my post about our best projects last year, go and check that out. We have a few more projects up our sleeve for this year and into the future, so I hope to have lots more inspiration for you with home decor and more. We sure are hoping to travel more, if things will open up across the country and beyond. I pray for that to happen soon. Mark retired a year ago next month and it sure hasn't been what he thought it would be so far, losing Holly and his Dad last year. He loves being at home, but it was a bummer of a year so we would dearly love to be able to travel more this year. Of course as we travel, I'll be sharing all of that with you. It's such a fun part of life, traveling to new places and one of the best things that we have been looking forward to with retirement.
Again, thank you SO much for your support of my blog over the years. I wouldn't be here without all of you and I'm thankful for each of you, my friends. Please know that I don't take that for granted and I appreciate all of your dedication and loyalty to me and my blog. I'm not ready to quit yet and I'm looking forward to another year of blogging! Cheers to the New Year!
Don't Miss a Post, join my list!