Happy Friday! Today's Feature Friday is one you are going to love. Many of you will remember that I shared my friend, Ruby's Craftsman style lake house with you all. They built this home almost 5 years ago, hard to believe it's been that long, but it has. In 2015, I shared the pics of Ruby and Bill moving into the lake house, then a couple more posts after that, but I haven't shared anything since Christmas of 2015. Sometimes we don't see our friends as much as we'd like and things got busy for both of us after that and I only saw the house a few times during the last 4 years. That first link has more information about the house build, like exterior paint colors and stone colors, so click there for more.
I have had many people stop by my blog when I posted the house plan name and linked it, but here's the information again if you're looking at this house plan. For those of you who want the floor plan of Ruby's lake house, it's the Merveille Vivante floor plan. Click that link to go to the website. The plan is 1400 s.f. and they enlarged it to 1,800 s.f.
When I saw the listing pictures on Zillow, I asked Ruby if I could share these with you and she said yes, so here you go. I know many of you remember this house and the posts I did sharing it and several have asked me for updates in the last few years. These pics are better than any I took, so you can now see how the house turned out and what all they've done to the house, especially on the outside. They worked very hard on the exterior back yard and it looks great!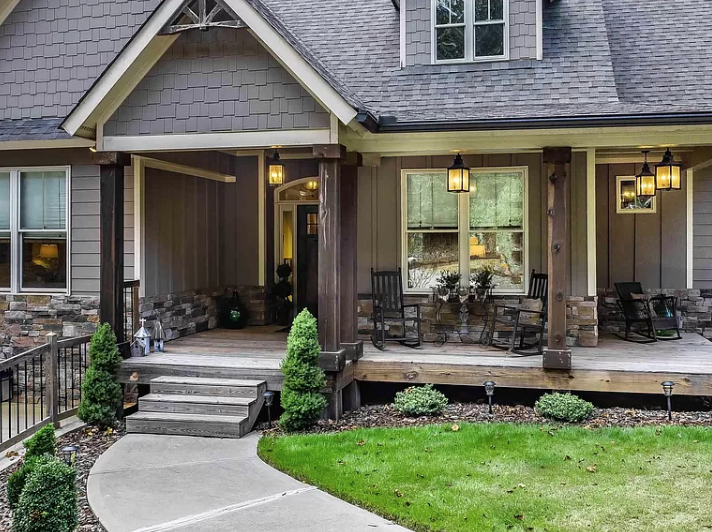 I'm not going to talk a lot here, just enjoy the pics! The photographer for the real estate listing did a great job capturing the house. Every thing looks picture perfect and shows the house off so well.
They added these stairs from the driveway down to the lower garage, as well as sodded front and back and added landscaping.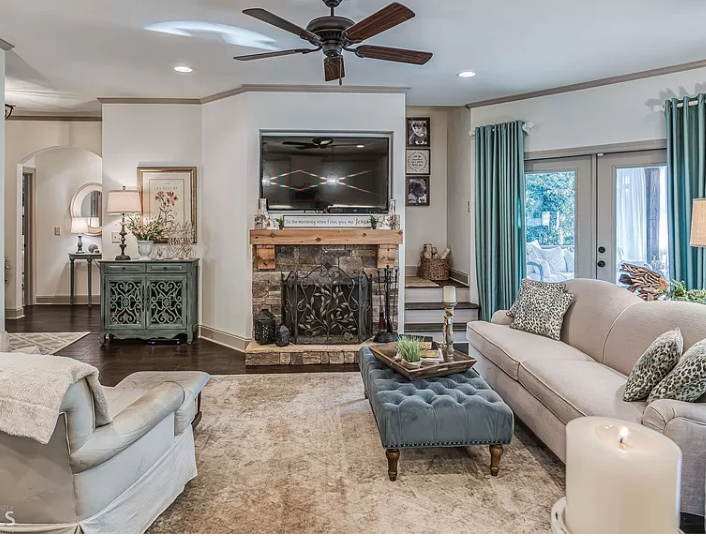 Master bedroom and bath.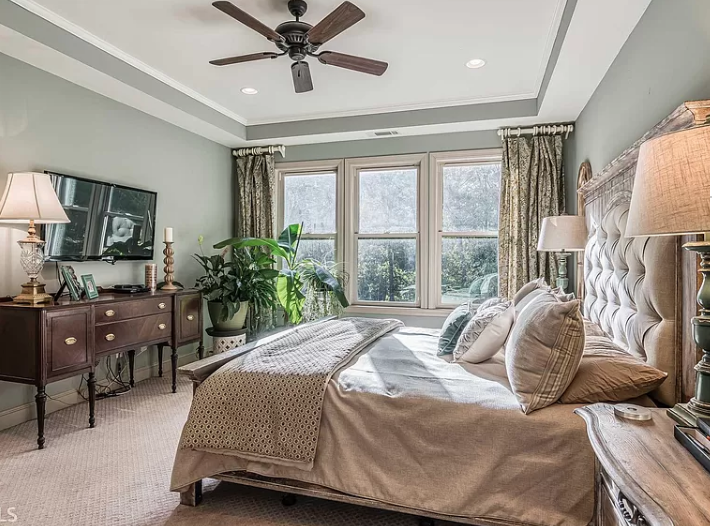 Guest rooms with bathroom between.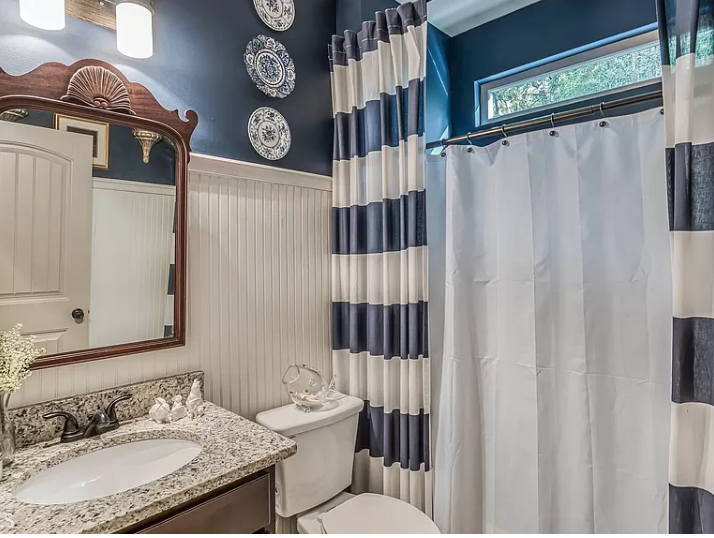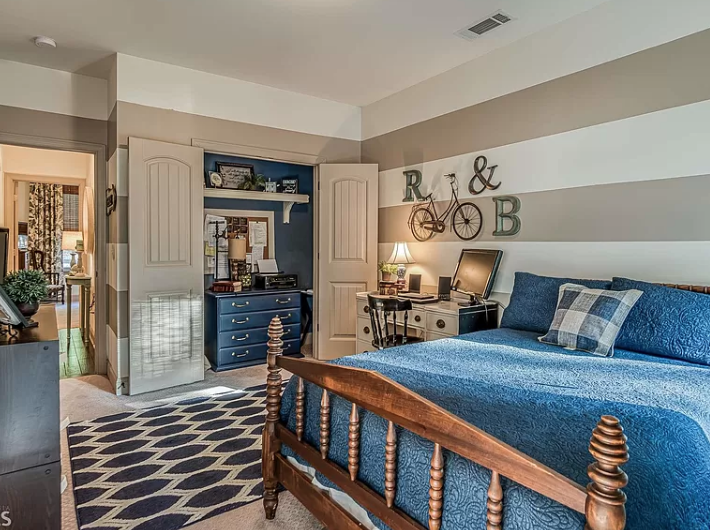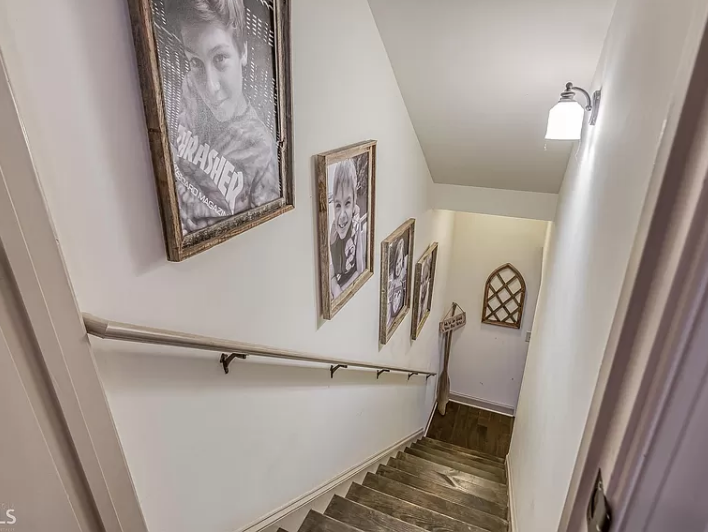 Finished basement downstairs.
Living area
Storage at the back.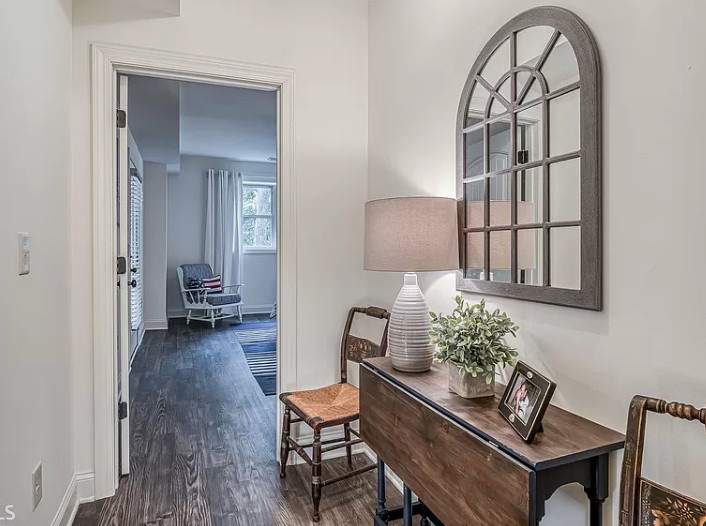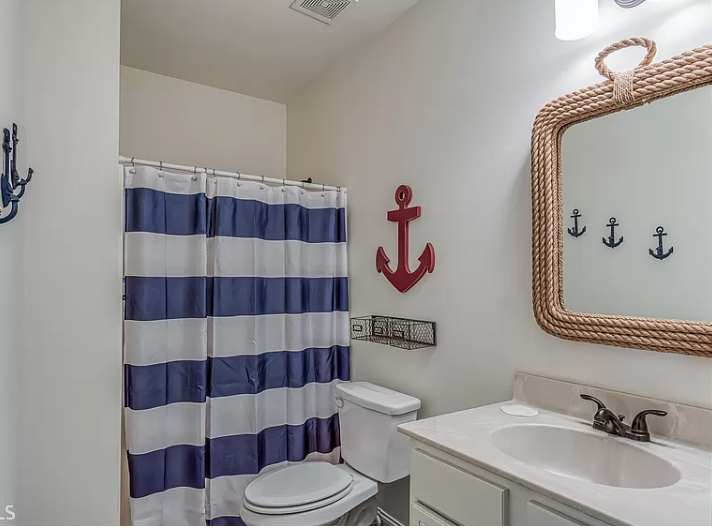 Downtstairs bathroom
Separate guest room in the walk out basement.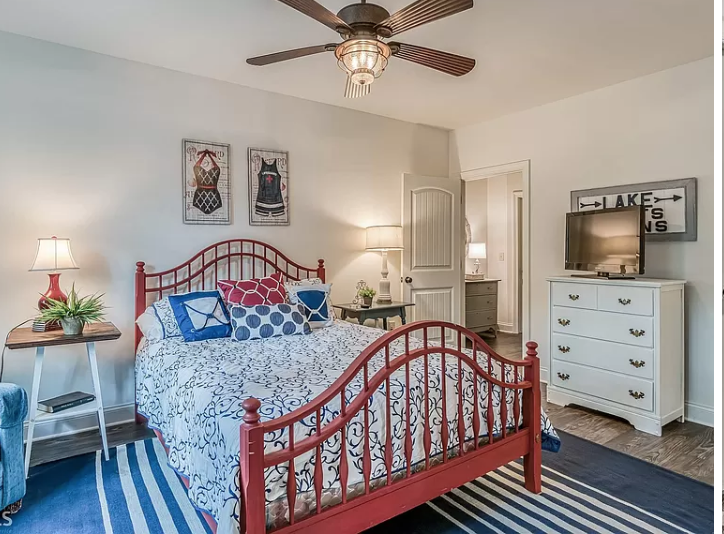 Bunk room.
Covered porch.
See that little drop leaf table? I painted that for her years ago. The table was left in the old garage when they bought the house and I repainted it for Ruby. 
Down below, they had more patio added with poured concrete and they DIY'd all those pretty walls you'll see below as well as the fire pit.
I love how the backyard turned out!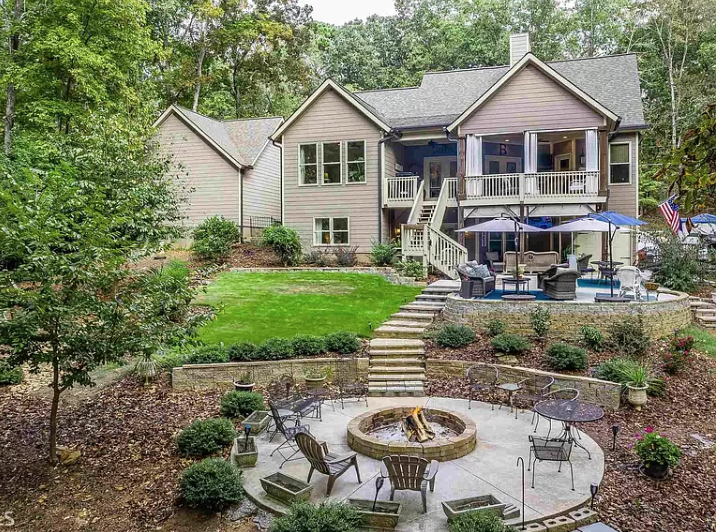 Isn't that gorgeous? Those tiered walls and stairs turned out great.
Aerial view of the house. They have a dock on a cove, very private and secluded.
Lake Allatoona, which is very expansive. We live on the other end of Lake Allatoona in Acworth and love it!
I knew you all would love to see these finale pics and even though they are moving, it's fun to see how this house ended up. They did some great improvements and I'm sure the next family will enjoy it very much. I can't wait to see where they land next! Here's the home listing on Zillow if you want more information or are interested in looking at it!
Don't Miss a Post, join my list!