If you've been reading my blog this spring, you will know that I went on a fabulous adventure in May to P. Allen Smith's Moss Mountain farm outside Little Rock, AR.  That trip was so much fun and such an inspiration to me in the gardening arena, showcasing Allen's beautiful home on a bluff overlooking the Arkansas river.
If you missed those posts, you must catch up, I got some great shots of his home and garden.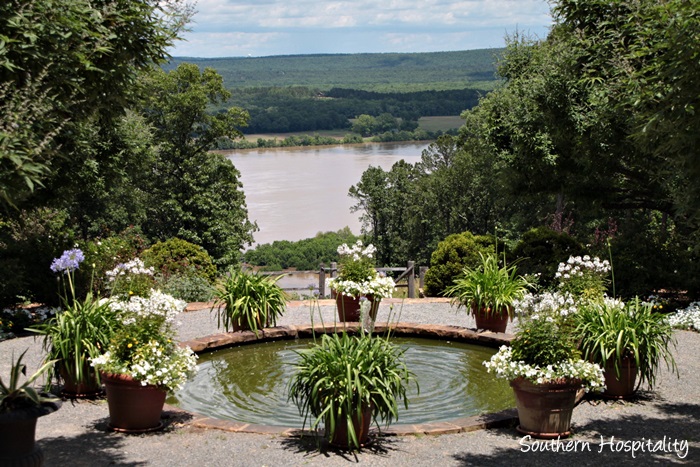 Today, Allen is sharing some Q&A's with me here on the blog, all about summer blooms, so welcome Allen today as my special guest. I'm happy to have him here in my little space on the internet and I know so many of you love gardening and blooms as much as I do.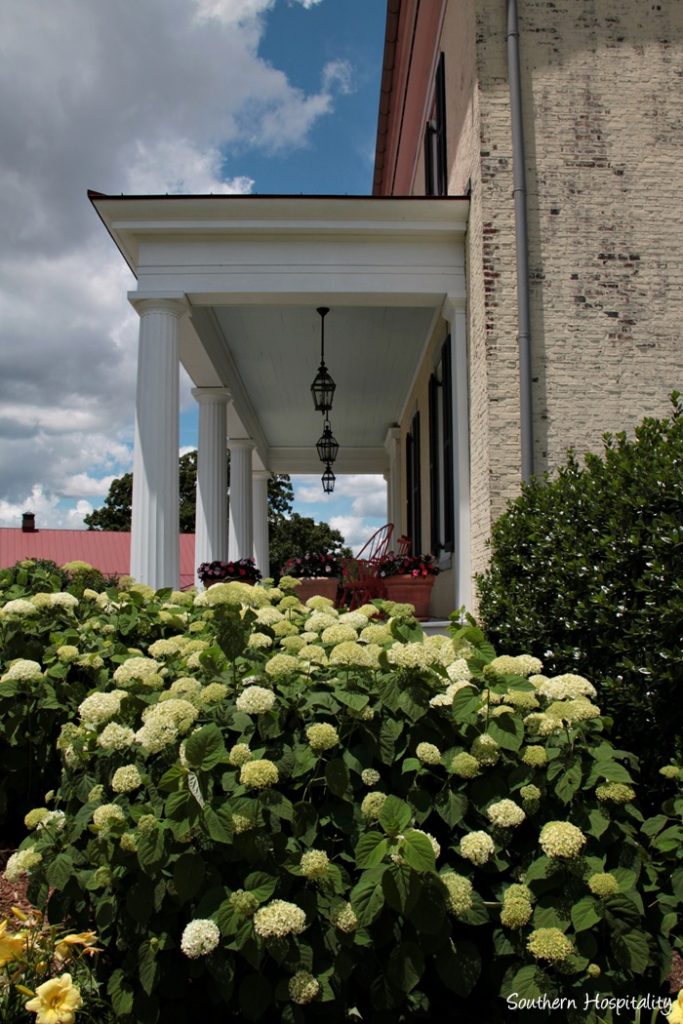 I have some questions that Allen answered, so let's get to them!  Allen is going to be here in Atlanta this month for ADAC's Gardening day, ADAC in Bloom.  If it wasn't for Haven being that week, I would definitely attend and hear this talented gardening group speak.  The tickets are free, so you can sign up if you're in the Atlanta area!  I always enjoy the events at ADAC.
When it comes to summer entertaining, what are your favorite flowers to clip from the garden to use on your dinner table during these hot summer months?
I look first to see what is growing in the garden during the heat of summer. I always try to have plenty of old fashion zinnia, sunflowers, and marigolds to cut from. You can always rely on them! Cosmos are a favorite as well. Mixing these flowers with herbs, such as rosemary and basil, make easy and stylish table décor.  My motto is "simple is always best."
Have you planted anything new recently that you've gotten excited about? Or created a new container combination?
I've been amazed by the performance of SunPatiens both in the flower garden and in containers. They really do hold up to our intense summer heat. I experimented with a myriad of salmon and pink SunPatiens to match the color of the chairs on the front porch of the house this year, and lots of people have commented on how much they love them. It's always nice to get positive feedback!
What should we be doing in our gardens now to make sure we have plenty of color in late summer and early fall?
Always think about planting a second crop of zinnias and sunflowers. These successive plantings ensure that we have lots of flowers for cutting well into mid-fall. At the height of summer here, because it's so warm, it's astonishing how quickly these flowers will grow! Once summer rolls around, I always hear people say, "I'm afraid it's too late," and nothing could be further from the truth.
What can we expect to learn during your presentation at the ADAC in Bloom conference here in Atlanta on July 19?
I'm thrilled to be part of this event. I'll be sharing the ways we use our organic farm to showcase healthier and more fulfilling ways to live, especially by growing vegetables and flowers. Every year, we're trialing multiple varieties of veggies, herbs, and flowers, and I love sharing with others what I discover.
More about P. Allen Smith:
P. Allen Smith, an author, television host and conservationist, is one of America's most recognized garden and design experts. His show Garden Home airs on public television. Check your local listings for Garden Style. Smith uses his Arkansas home, Moss Mountain Farm, as an epicenter for promoting the local food movement, organic gardening and the preservation of heritage poultry breeds. He created his farm to serve as a place of inspiration, education and conservation and provides visitors from around the country with tours of his property, which may be booked at pallensmith.com/tours.   
SaveSave
SaveSave
SaveSave
SaveSave
SaveSave
Don't Miss a Post, join my list!