I'm excited to share a brand new Feature Friday with you today and many of you who have been following me for years will remember Marc Jones, who is my sister's former neighbor. I photographed his house twice years ago and you can see that house in these posts. I think my photography is even better now than it was then and I'm using my iPhone 11 Pro Max for most of my photos now:
Part 1 (2011)
Part 3 The fabulous finished basement
Since then, Marc went through a stressful divorce and sold that house and moved into a new smaller house in the last couple years. I was so happy to see him get settled in a new place that suits him just perfectly. Marc is a wonderful designer, very talented with layering new and old and is a master at using vintage pieces and mixing patterns. His home is just beautiful and I know you'll enjoy seeing all the details he adds for Christmas. Marc has quite the collection of Christmas decor and every inch of his house is festive for the Holiday season. Buckle up for a fun and festive ride. I'll share Part 1 today and then I'll be back next week for Part 2. I'll actually post it on Thursday next week since Friday is Christmas.
Known as The Consignor's Designer, you can find Marc on Facebook, so check out his page and he also styles Southern Comforts Consignment stores, there are 3 in the Atlanta area.
Marc's new house is really cute and I loved the dark gray paint, white trim and yellow door.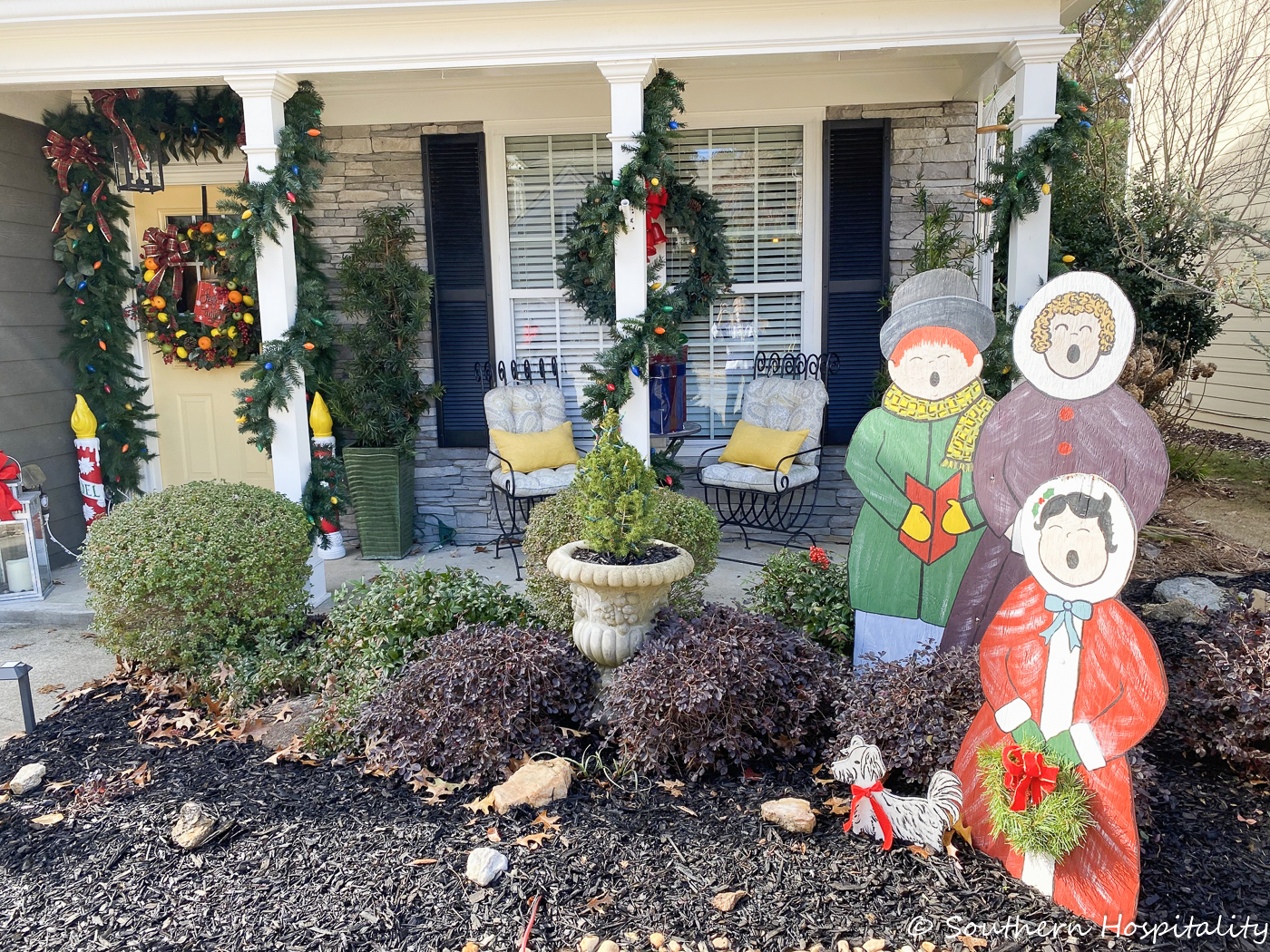 Marc's exterior is very festive too with the carolers and garland on the posts.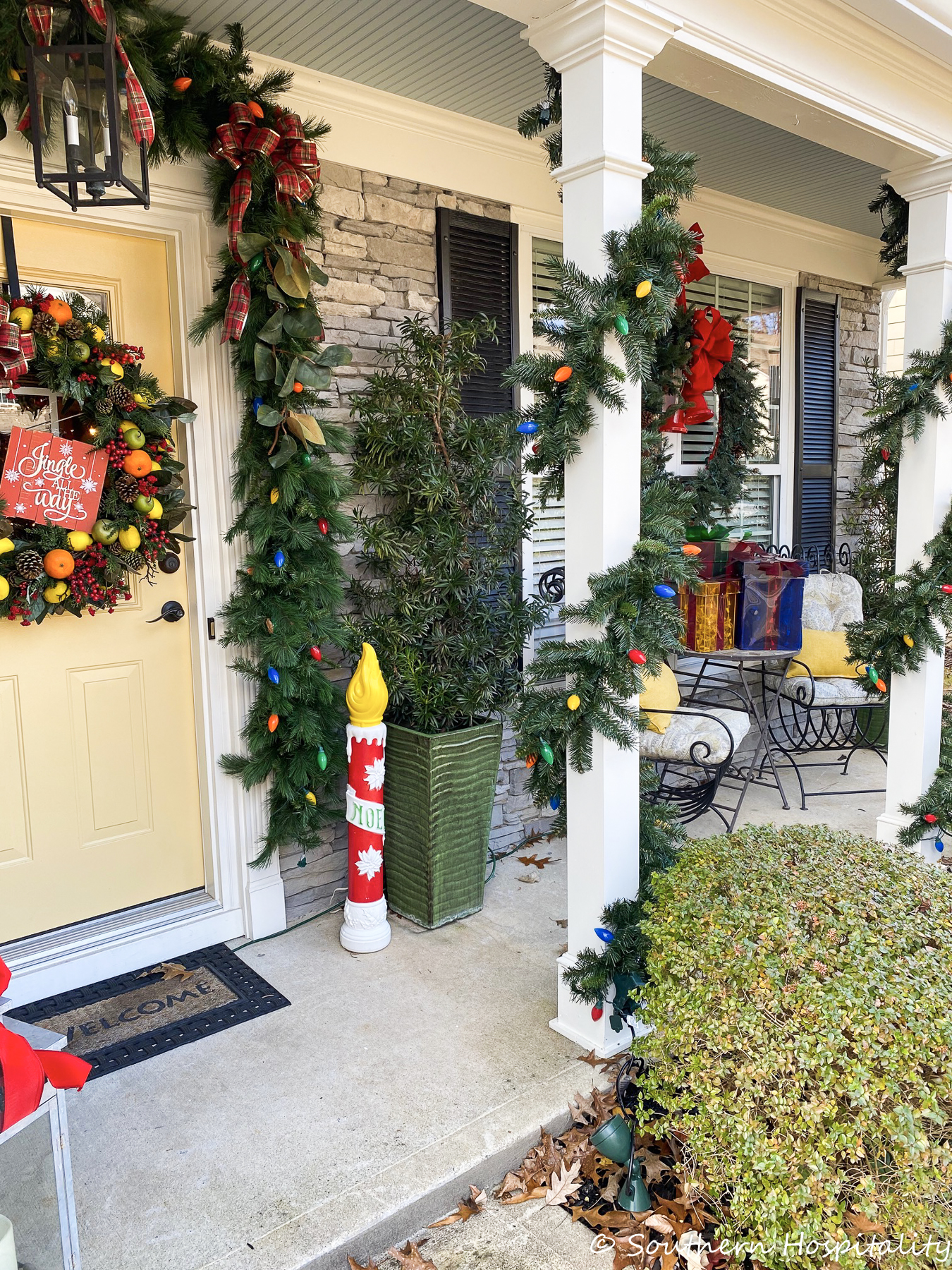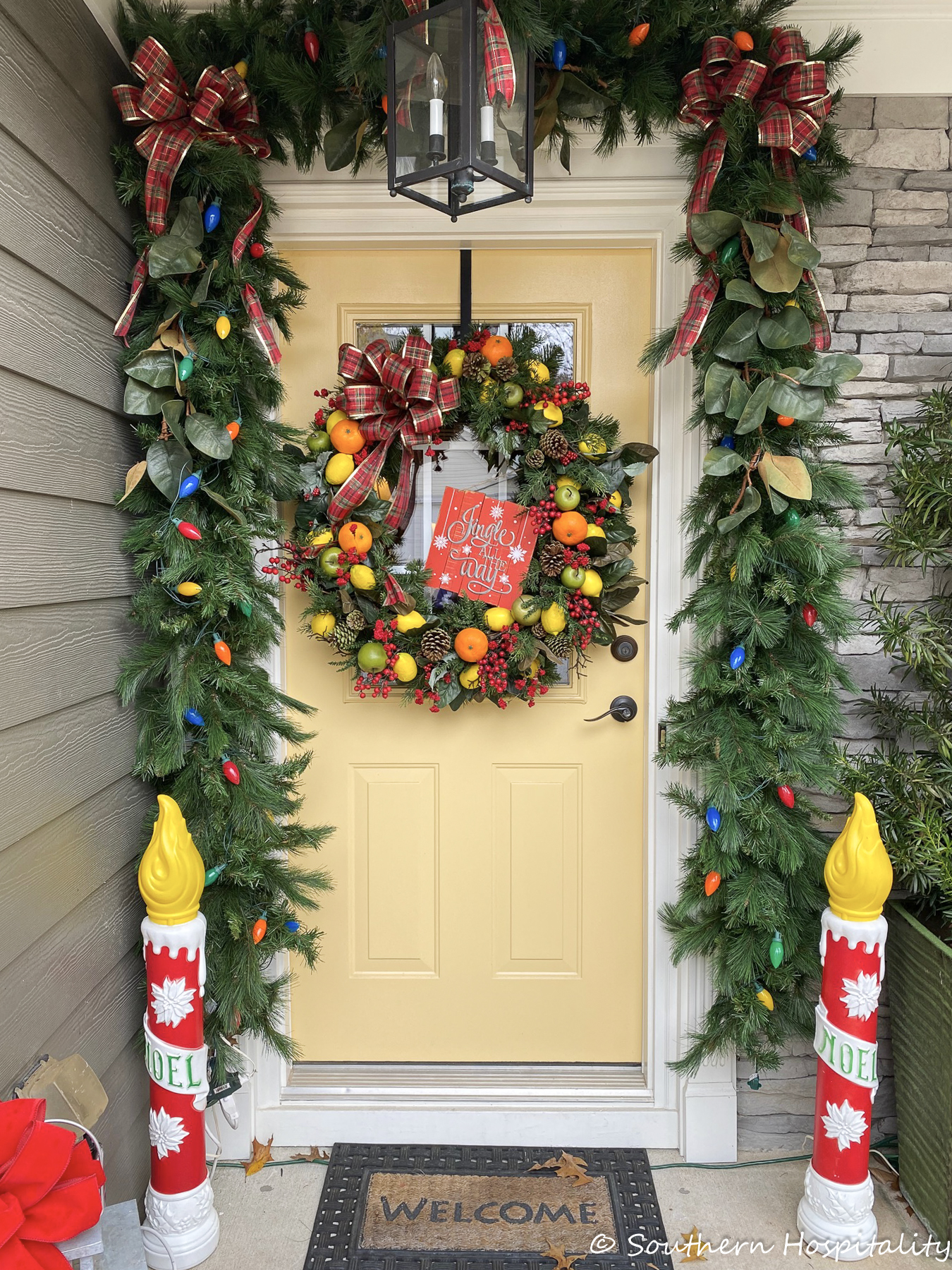 Here's Marc, a talented designer. Enjoy the tour and leave him lots of comments, I know he'll be reading them all. I'll not try to chat throughout the tour. He has so many interesting things to see.
You will recognize many pieces from his former home and how he's used them here.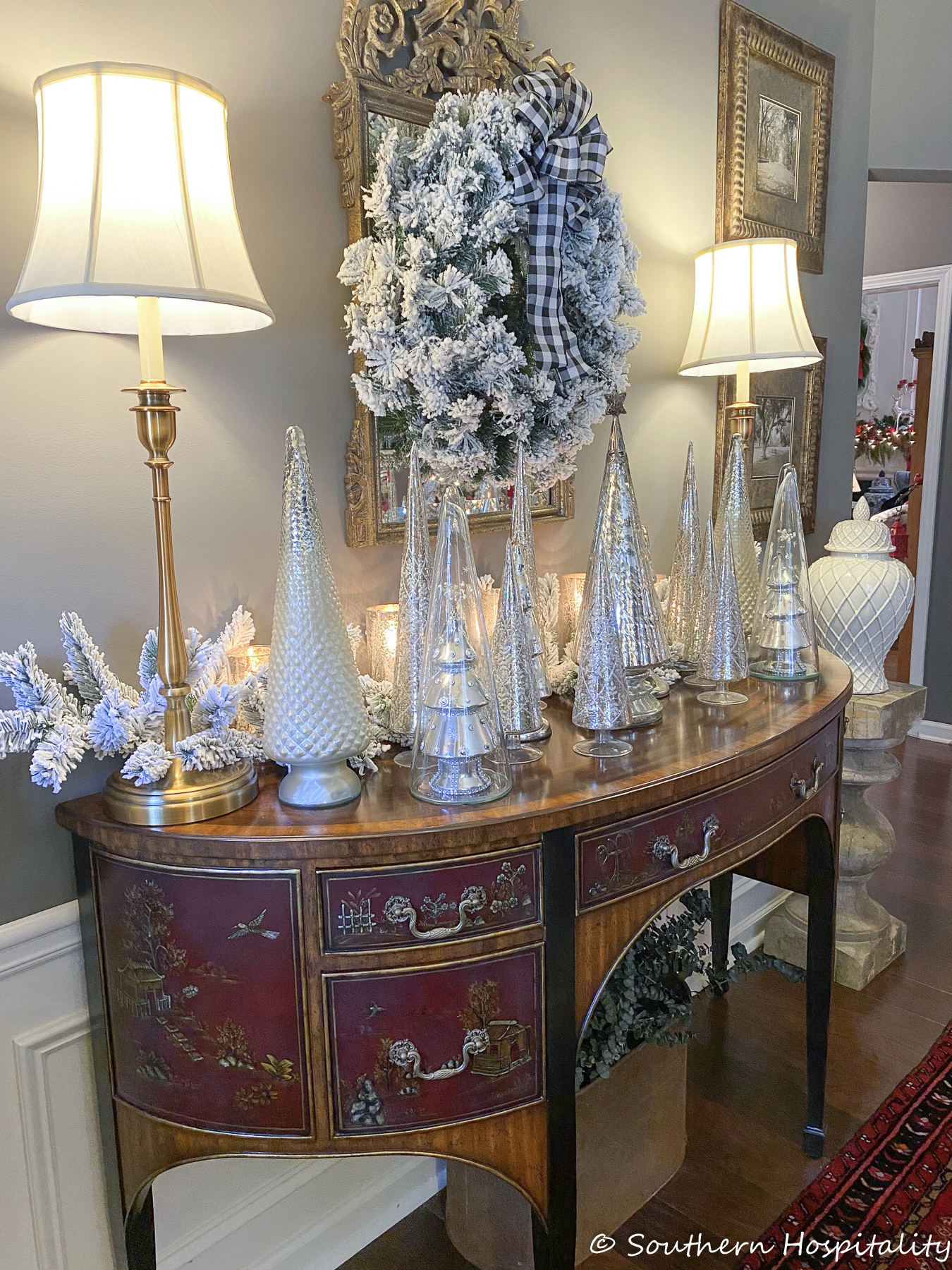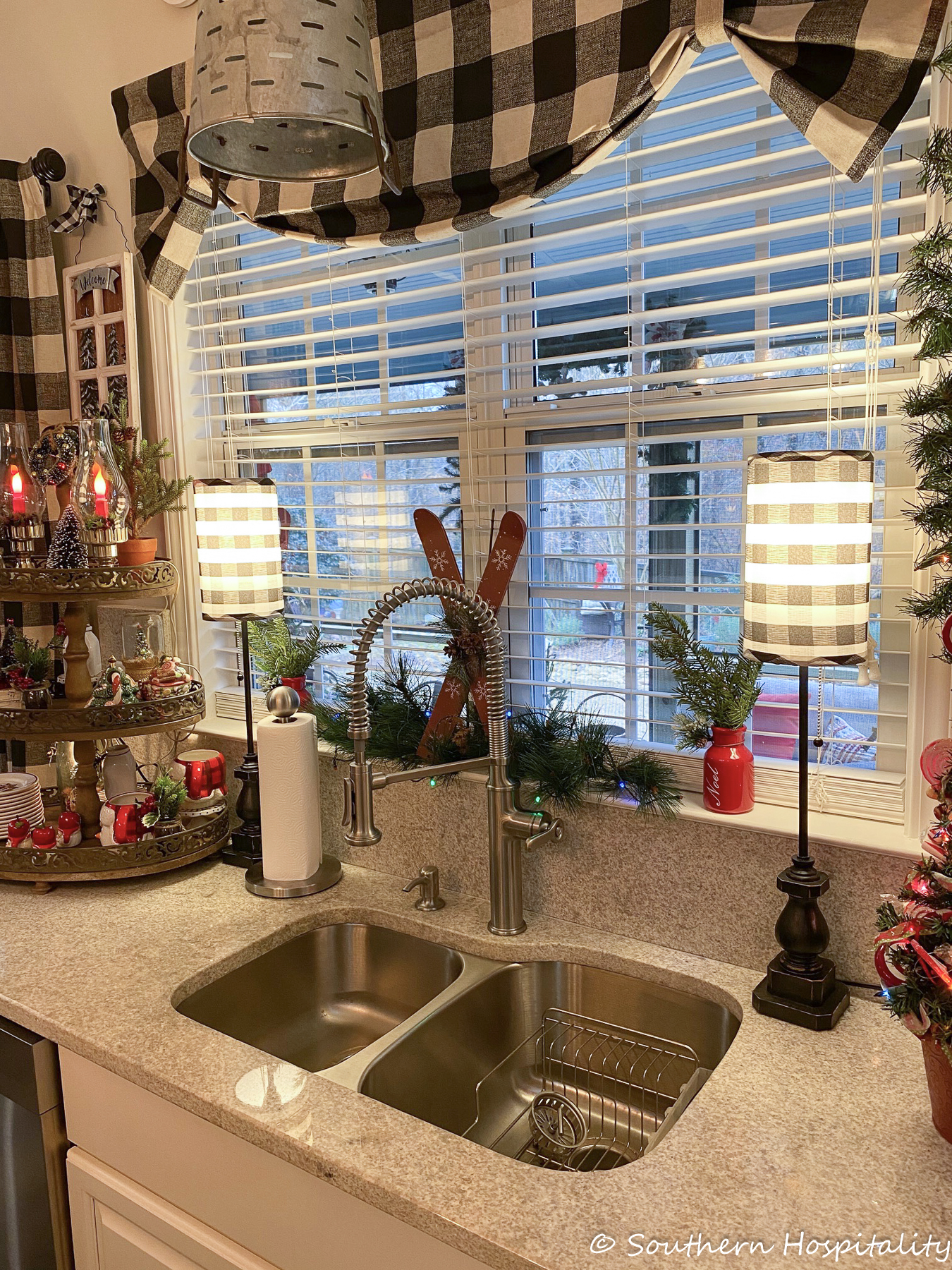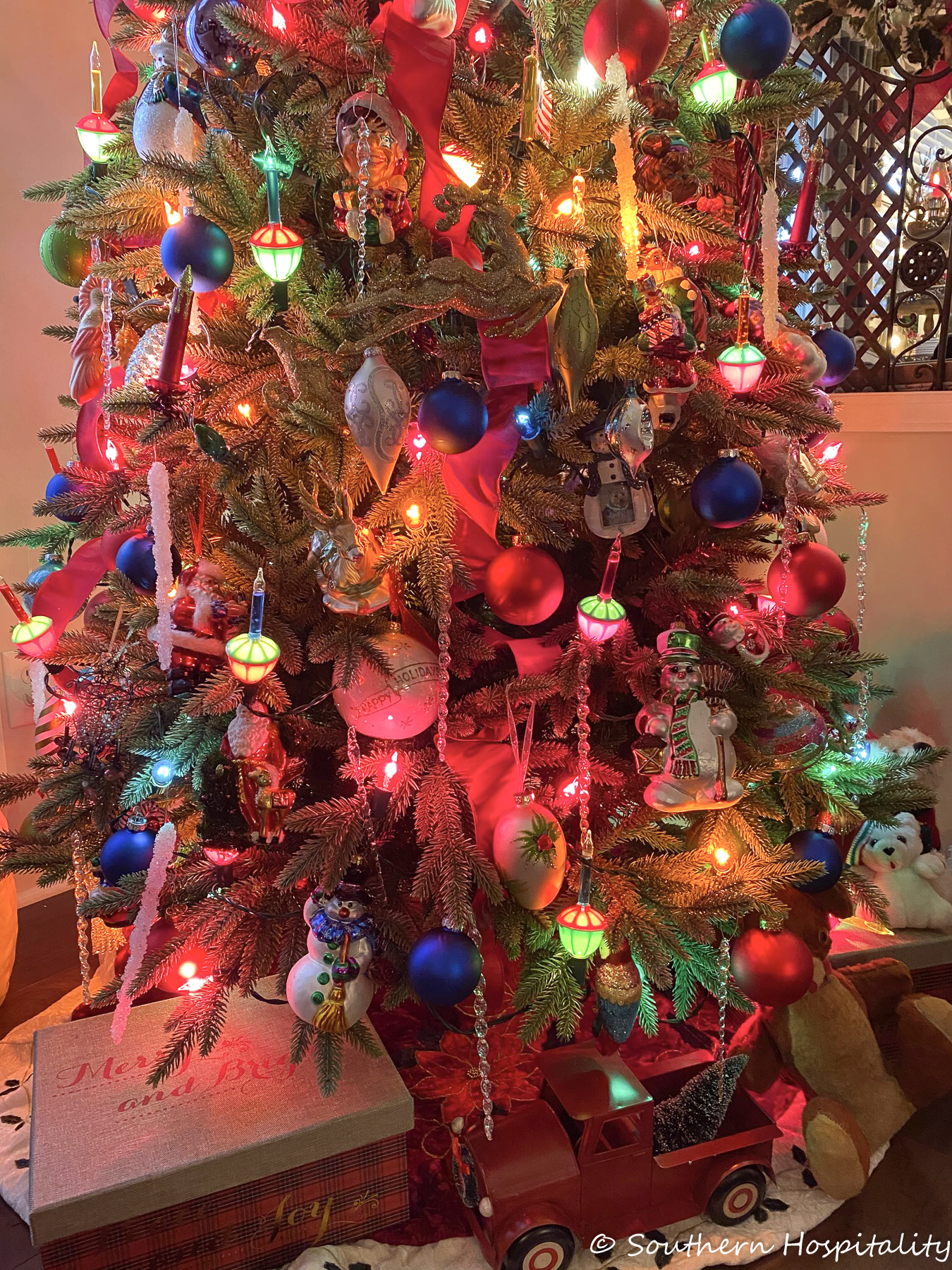 I hope you enjoyed Part 1 of Marc's house as much as I enjoyed taking pics. It's an outstanding display of Christmas cheer.
Don't miss Part 2, sharing the upstairs bedrooms and screened porch in the backyard.
Don't Miss a Post, join my list!